What is CR Touch? is it better than BL Touch?
What is Creality CR Touch?
CR-Touch is Creality's latest self-developed auto-leveling upgrade kit. Sharing the same firmware as the popular BL-Touch Kit, the CR-Touch is easy to install and configure. With a tolerance ≤ of 0.04, the CR-Touch delivers precise and consistent leveling results to make 3D Printing easier for you.
- Improved Design
CR-Touch chooses a metal push-pin over a plastic one for its better wear-resistance and heat-resistance, ensuring a longer lifespan. In addition, with the hidden spring design, losing spring will no longer be an issue. Ender/CR Touch kit (More Durable Than BL Touch)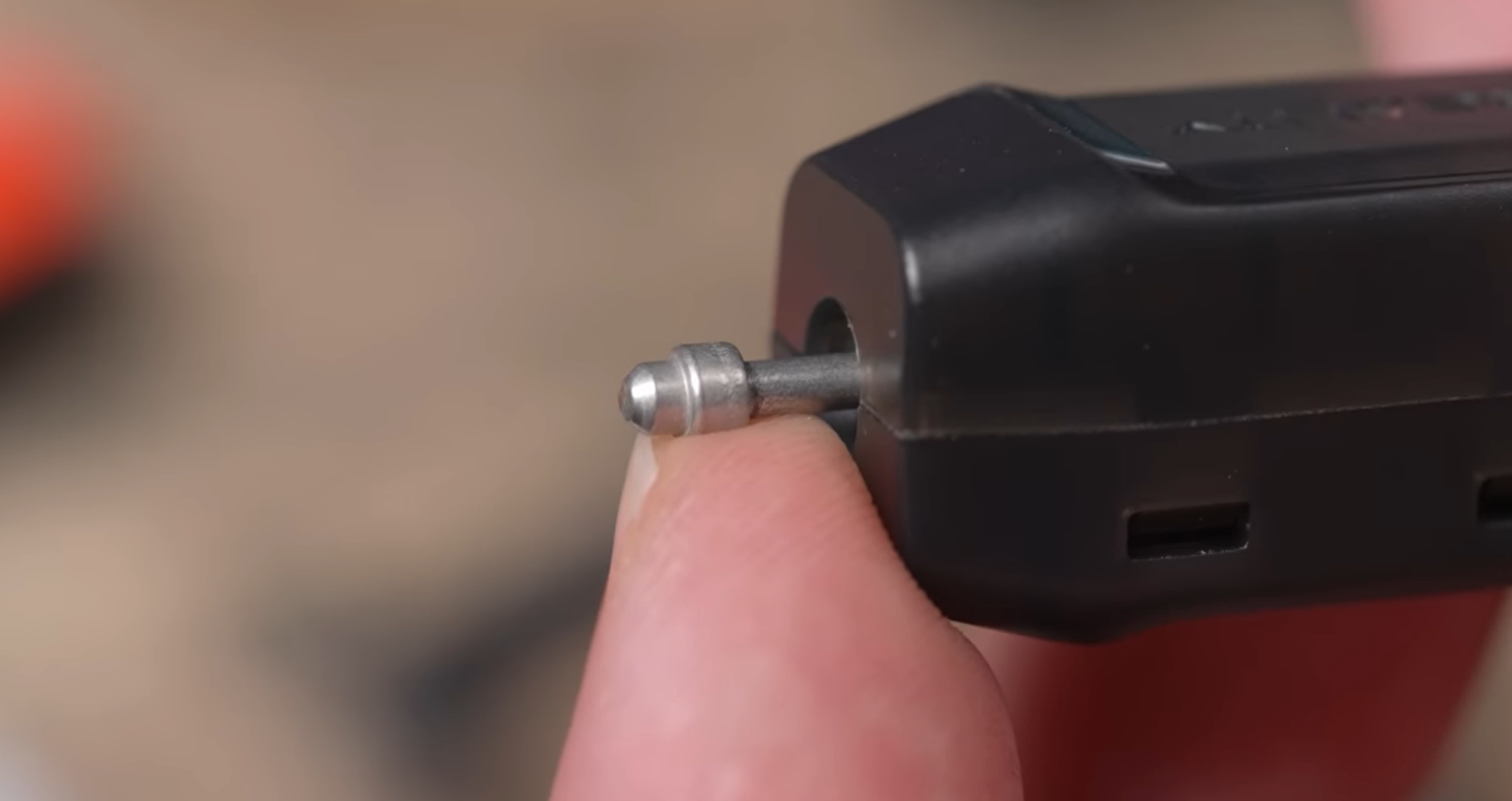 -
Easy Connect

Directly insert it into the printer to update the program. You don't need to use an ISP burner, which is more convenient to use. just connect the cable to the 32-bit motherboard.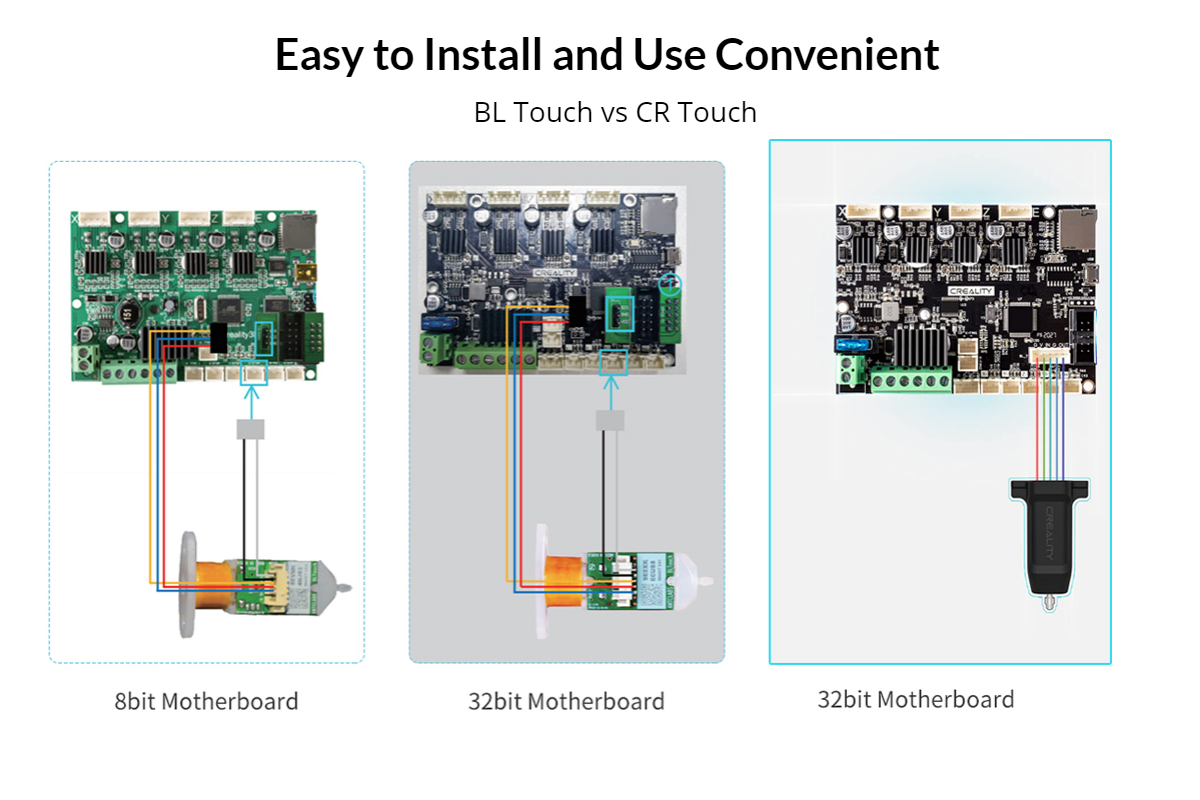 - Apply to
This CR Touch newly design fits for Creality Ender3 v2/Ender3/Ender3 Pro//Ender3 Max/Ender5/Ender5 Pro/CR-10 with 32-bit v 4.2.2(4.2.7) mainboard. Notice:3 kinds of racks for compatible printers.
What's the Difference Between the CR-Touch vs the BL-Touch?
Creality CR Touch is a new auto-leveling sensor. The CR-Touch sensor has a metallic touching pin. it will be more rigid than the plastic version of BL Touch. The cables and wiring are the same as Creality BL Touch but it requires Creality 32-bit boards.
- Different works methods
| CR Touch | BL Touch |
| --- | --- |
| CR Touch performs multi-point detection on the printing platform and records the heigh of each detection point. The system builds a virtual plane based on the height of each point and calculates the tilt angle between the nozzle and the platform to automatically compensates for different points. | Automatic leveling achieves via the collaboration between the BL-touch device and its firmware. ... During this process, the data is collected and transmitted to its firmware, and then calculate whether the print bed is adjusted to its appropriate position on the XY axis. |
Reviews on BL TOUCH & CR Touch (Compassion)
Reviews From Youtuber- CR Touch vs BL Touch - NEW Creality Auto Bed Level Sensor Review
Creality CR-Touch vs BL-Touch accuracy test (with M48 G-code)
Have you applied the new Sensor to your printer? Which one you will pick?