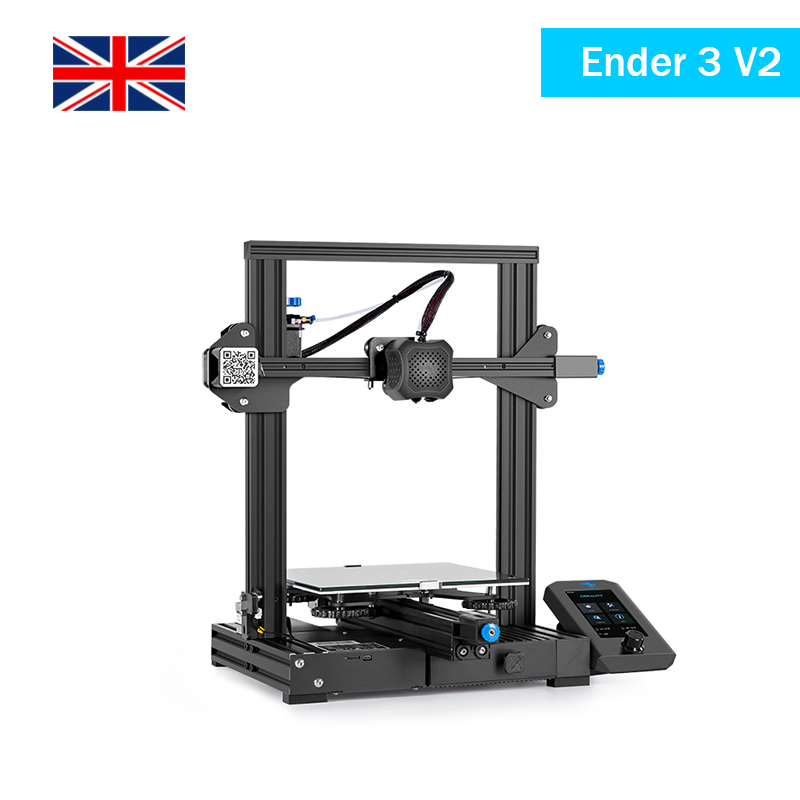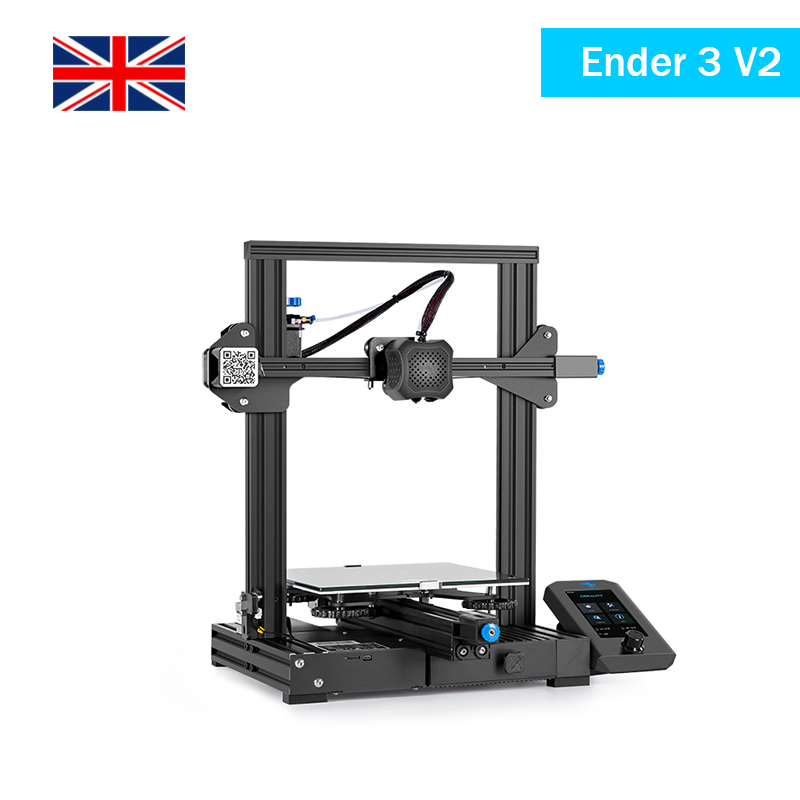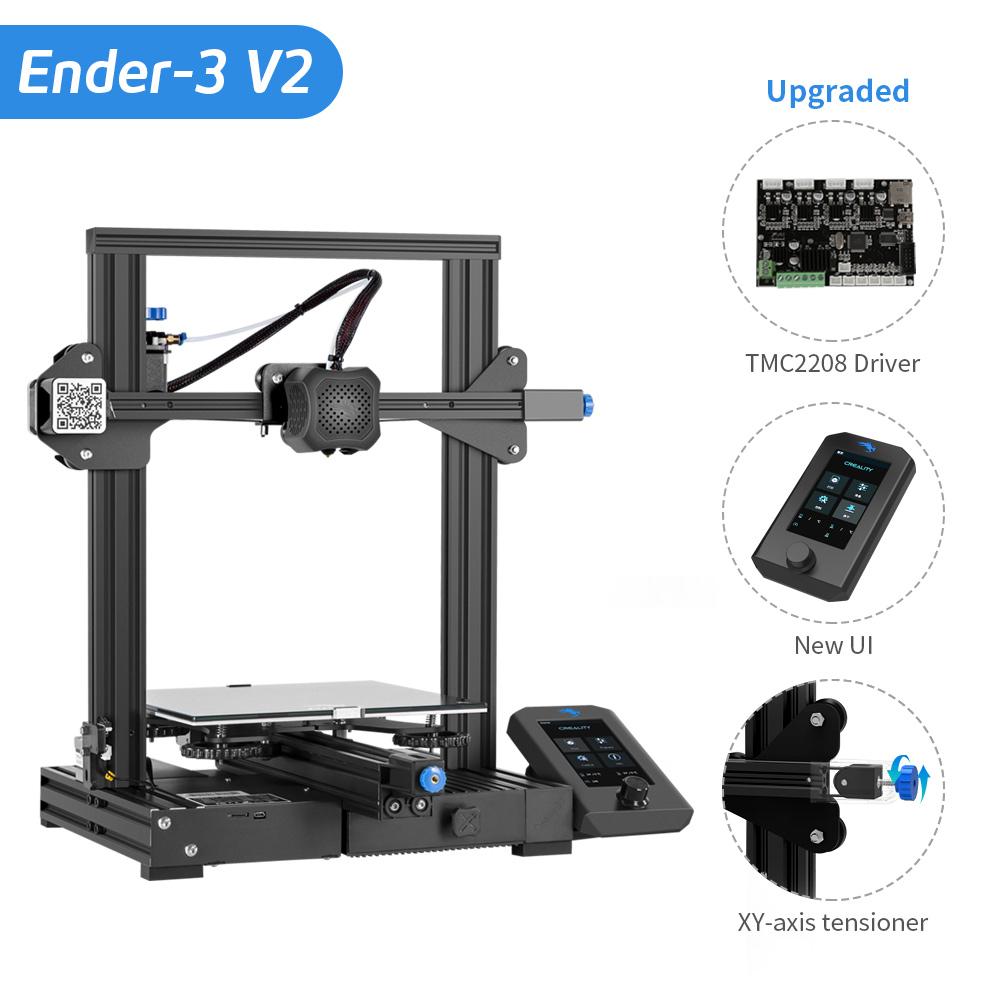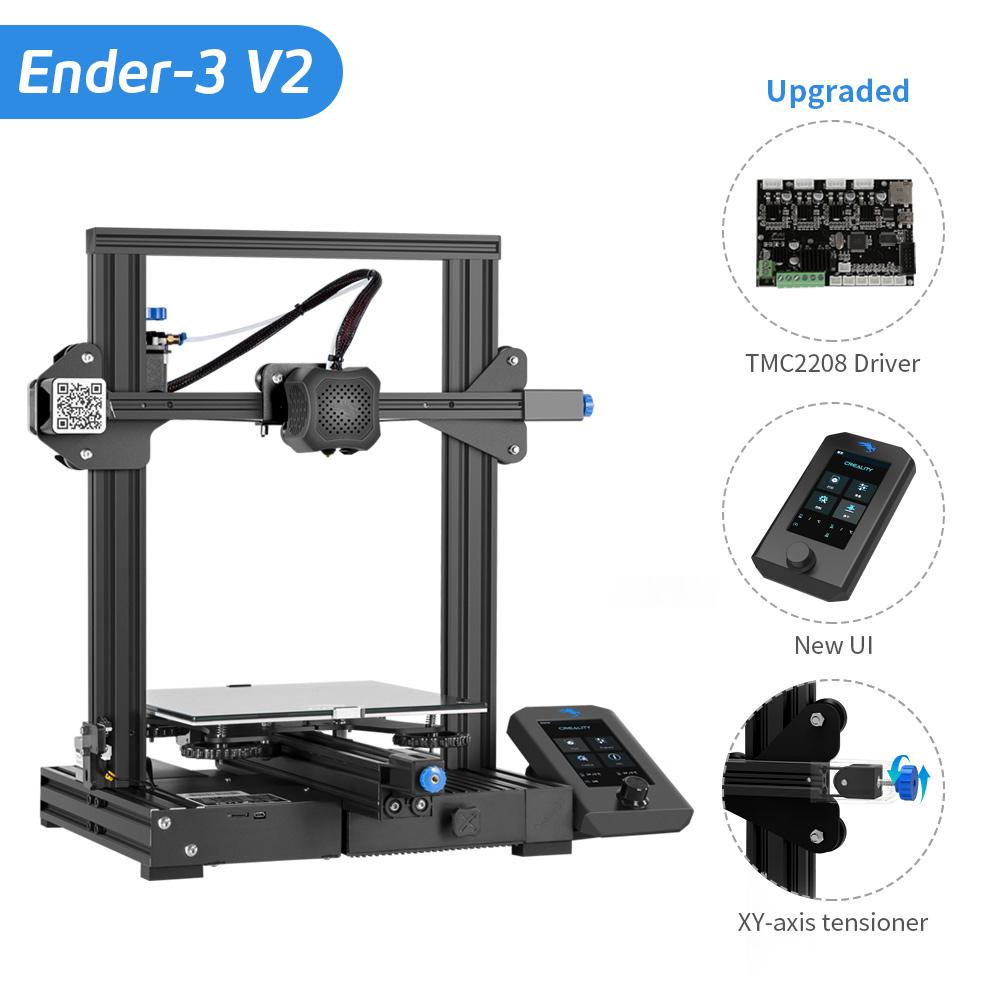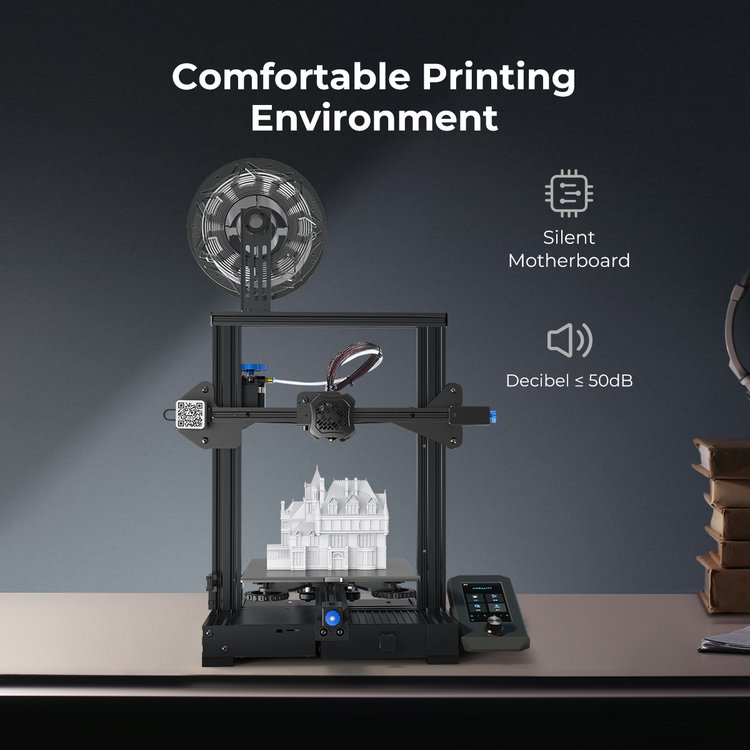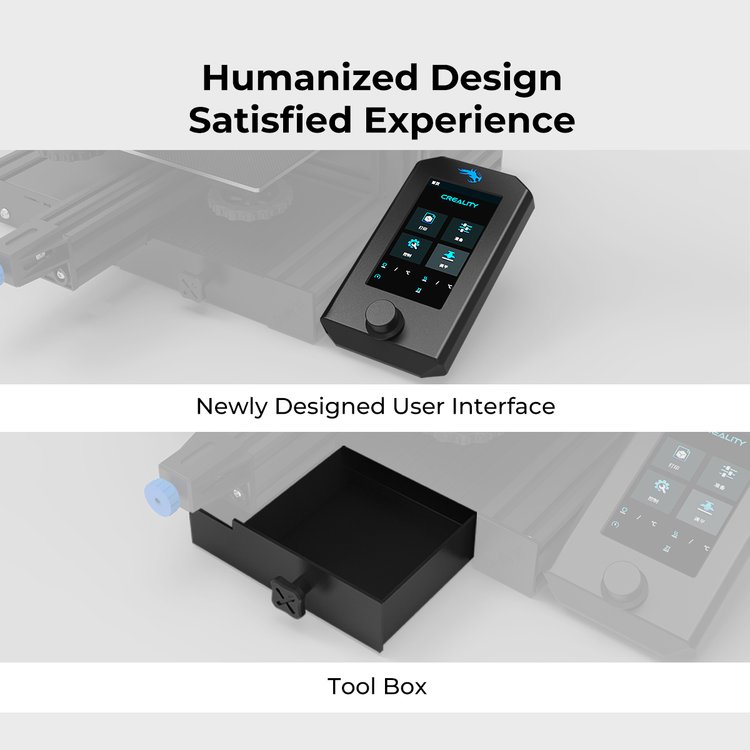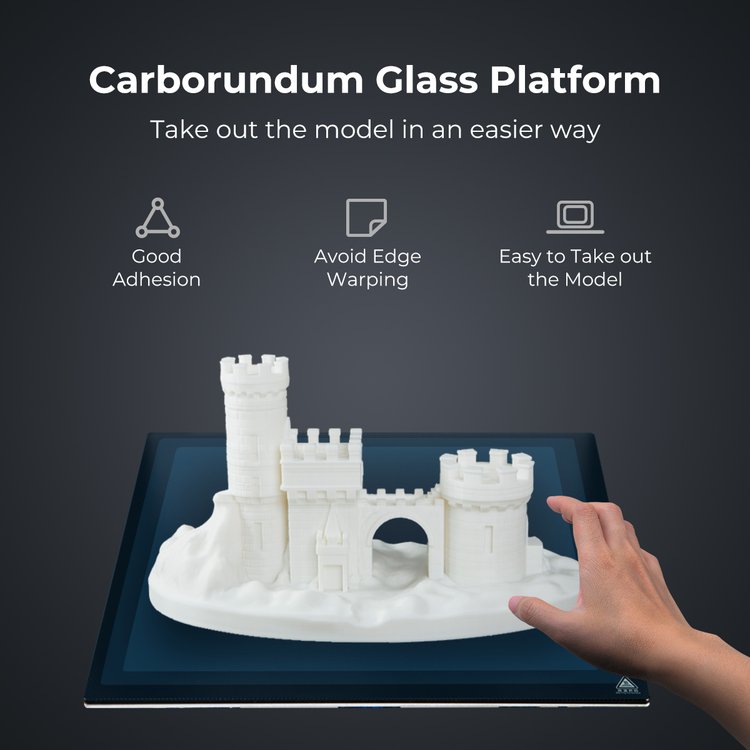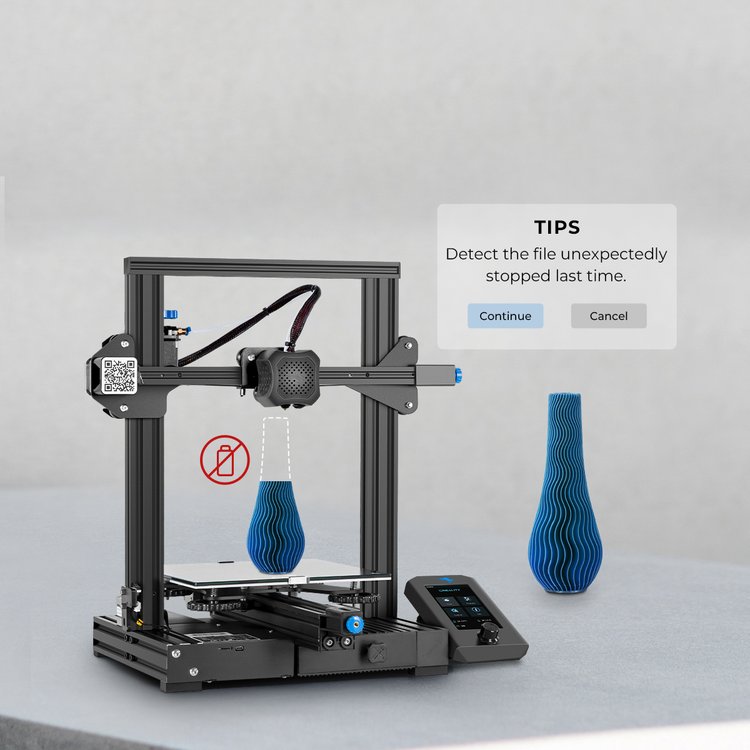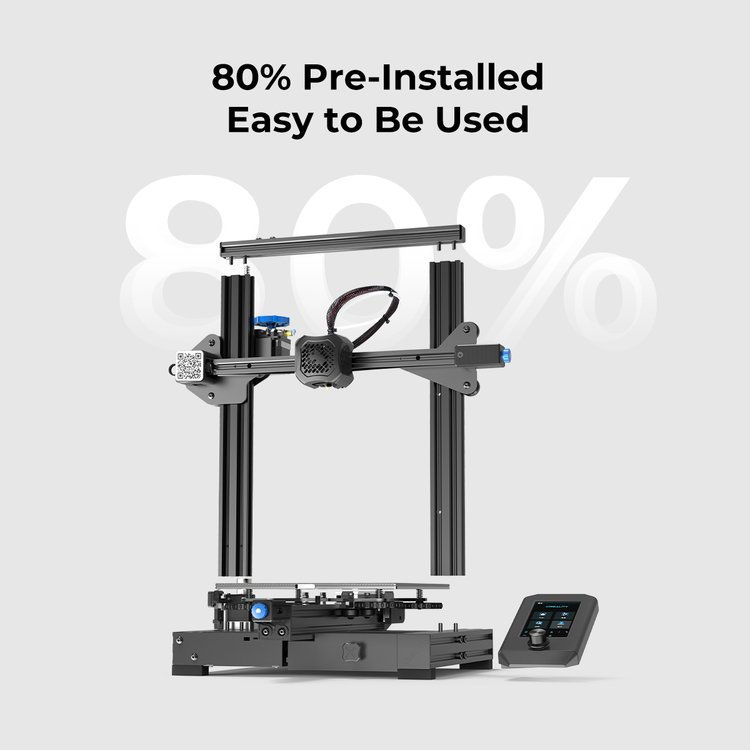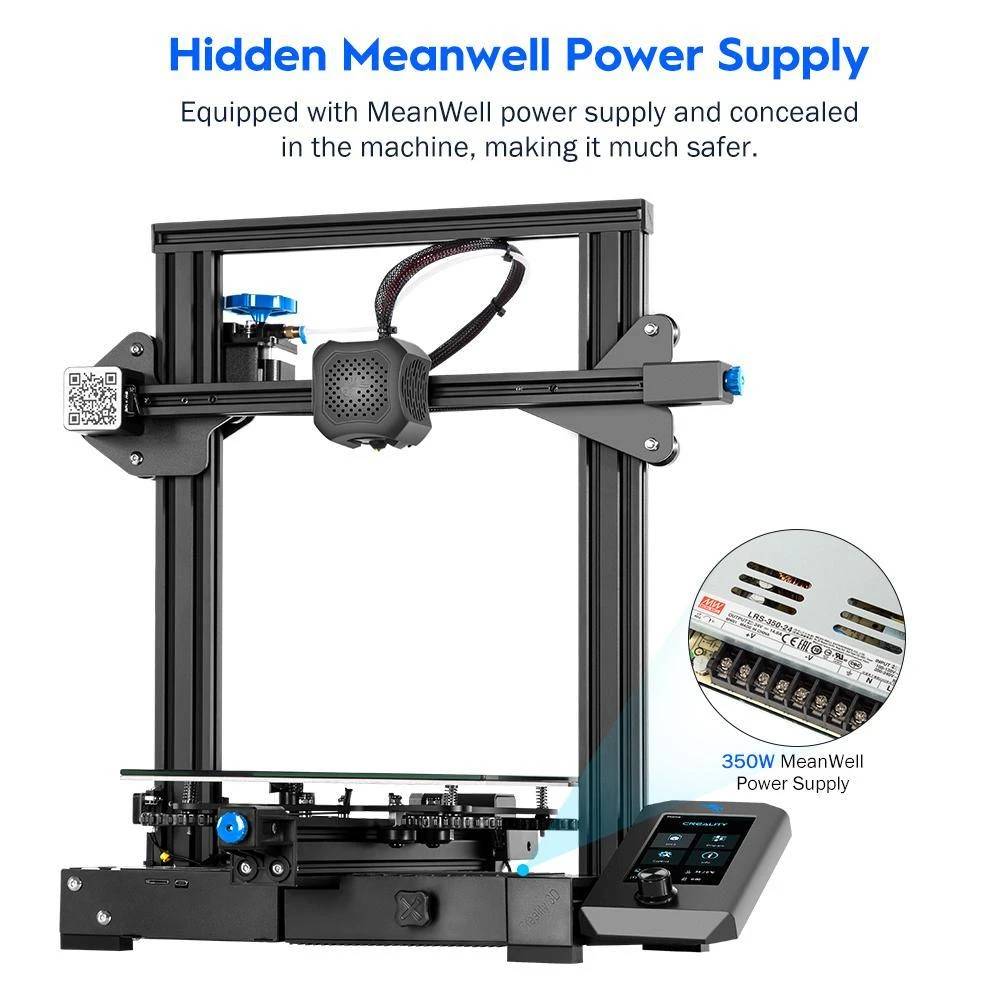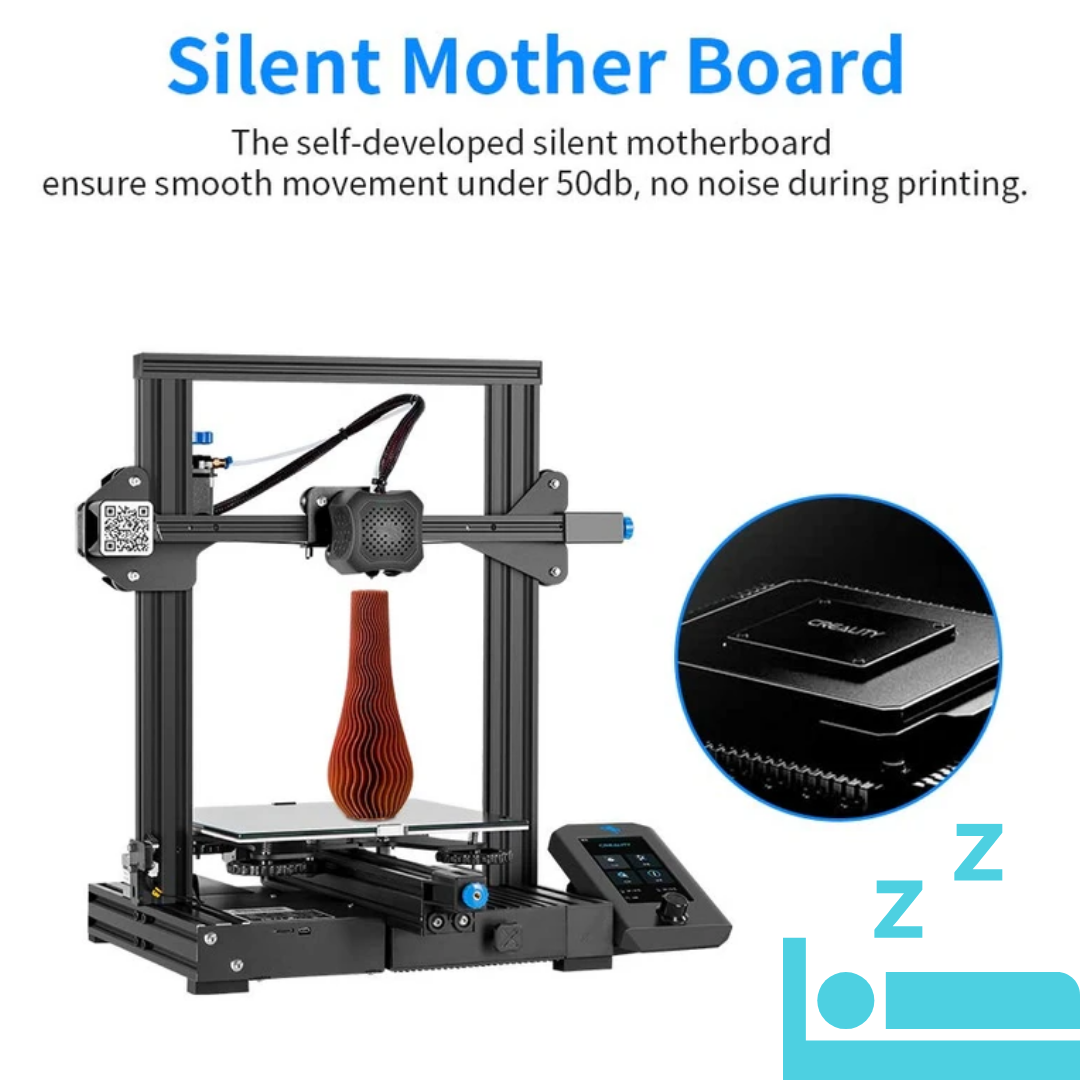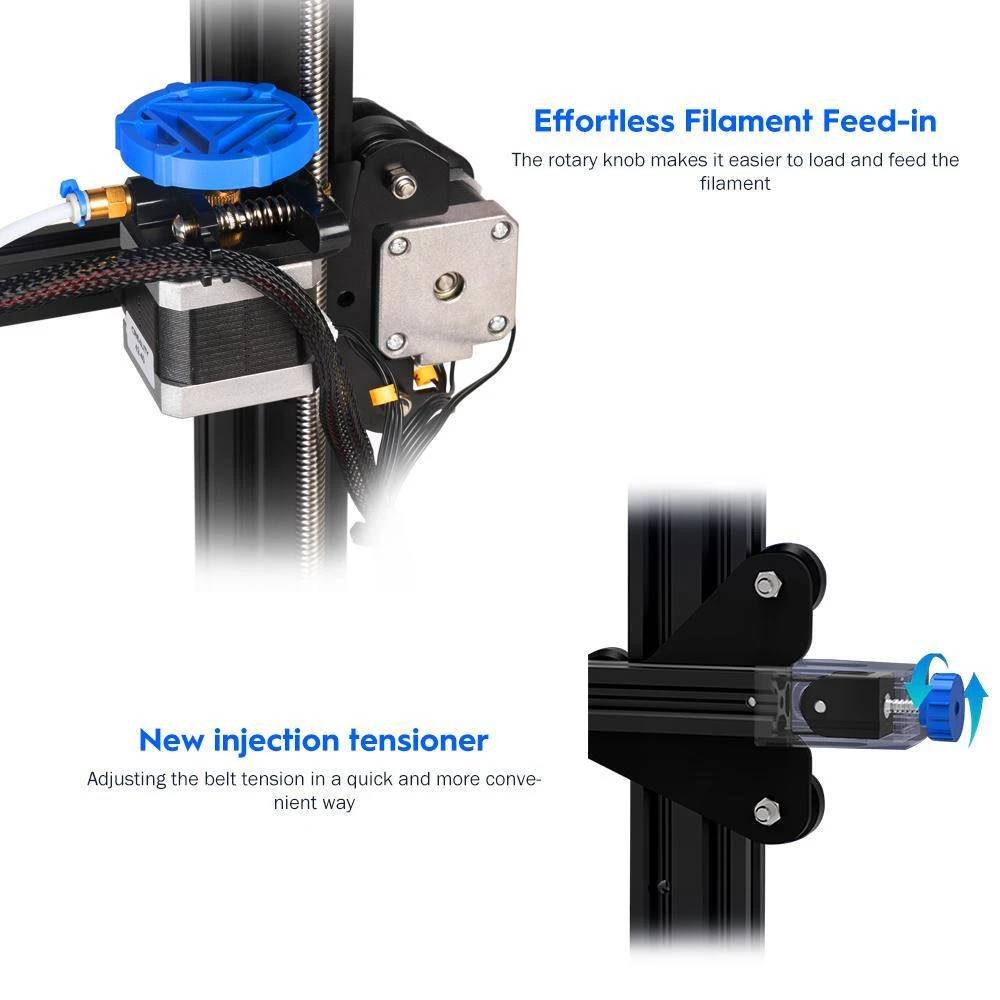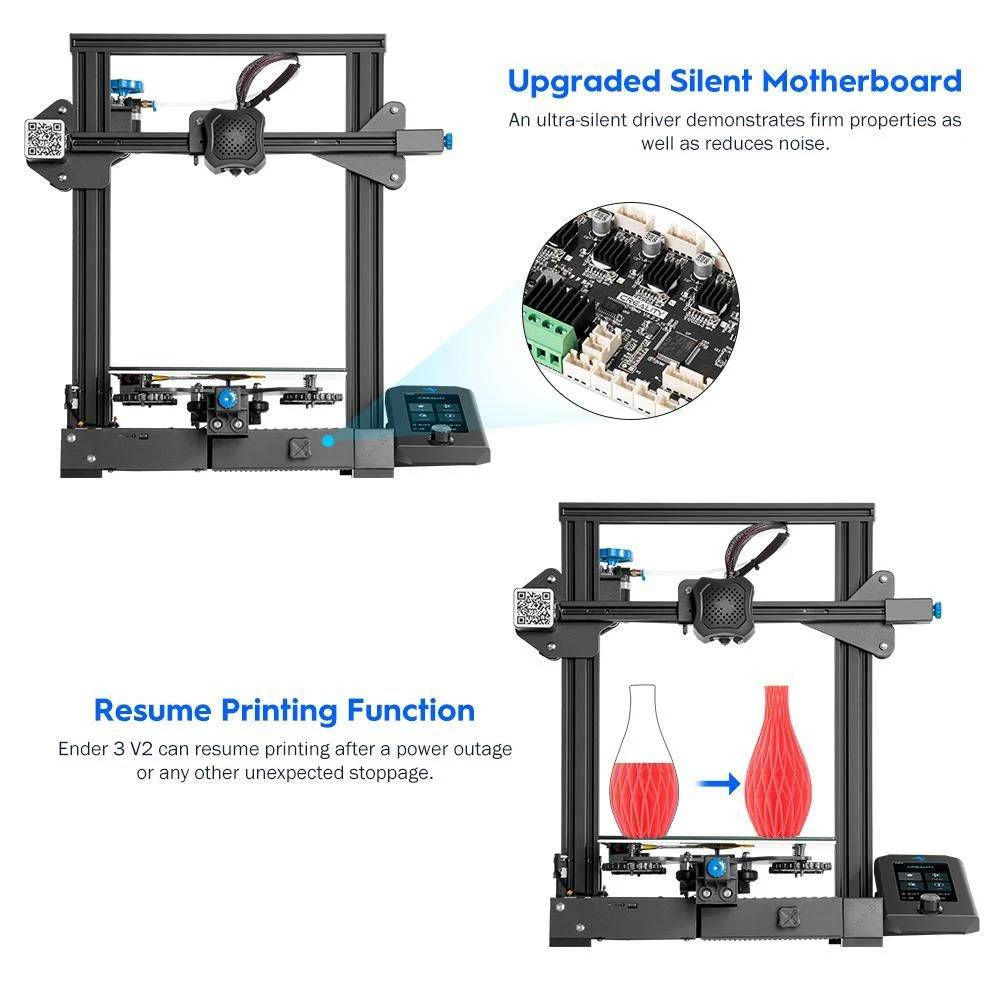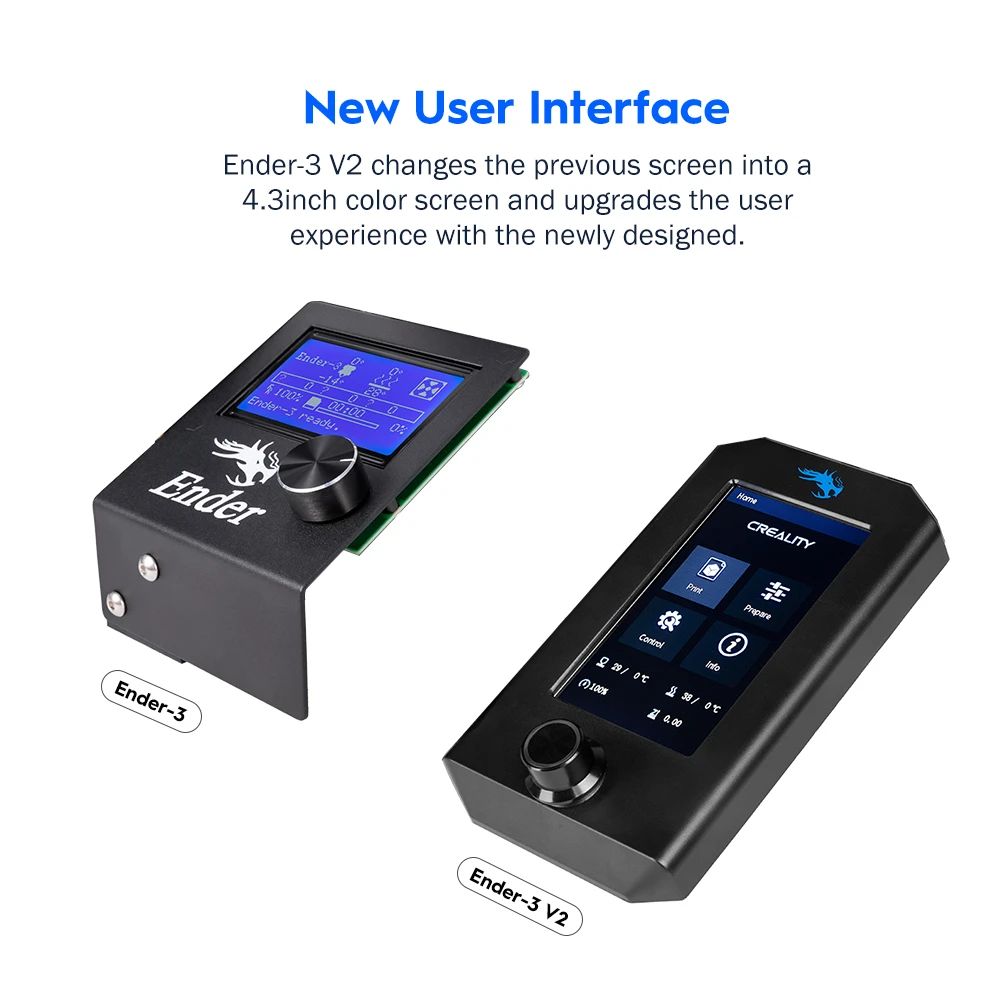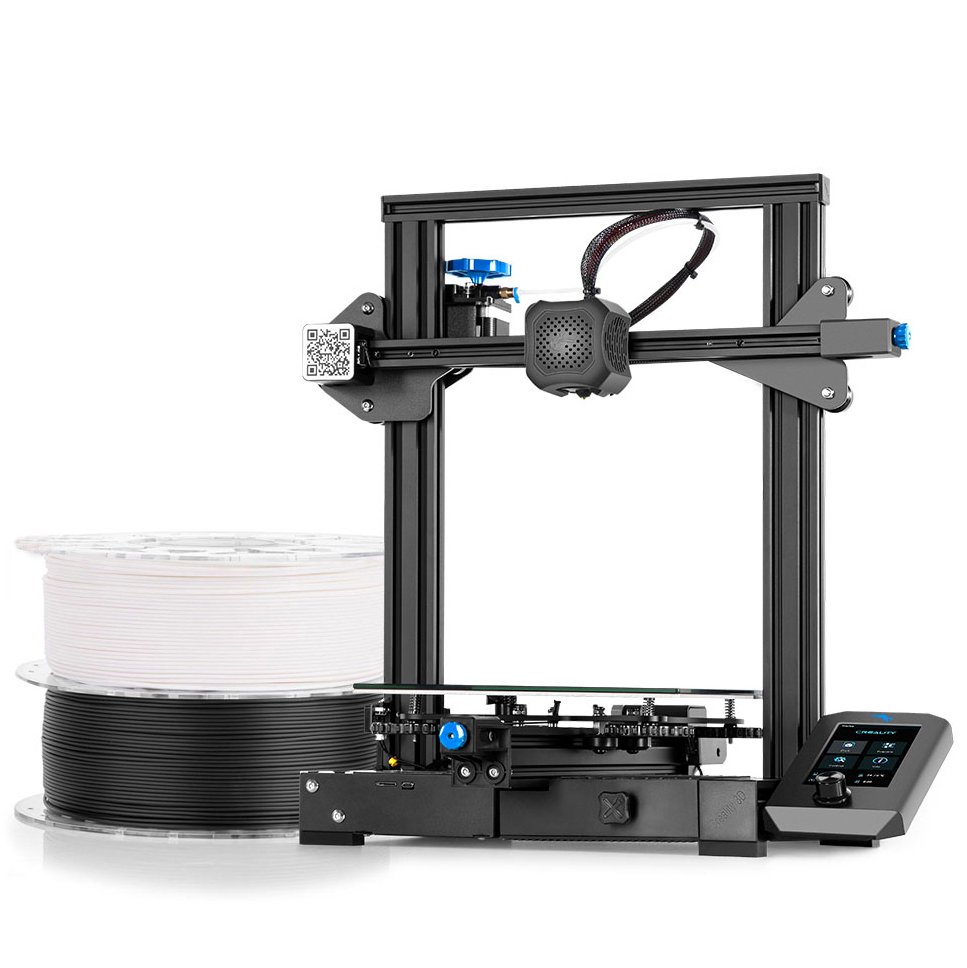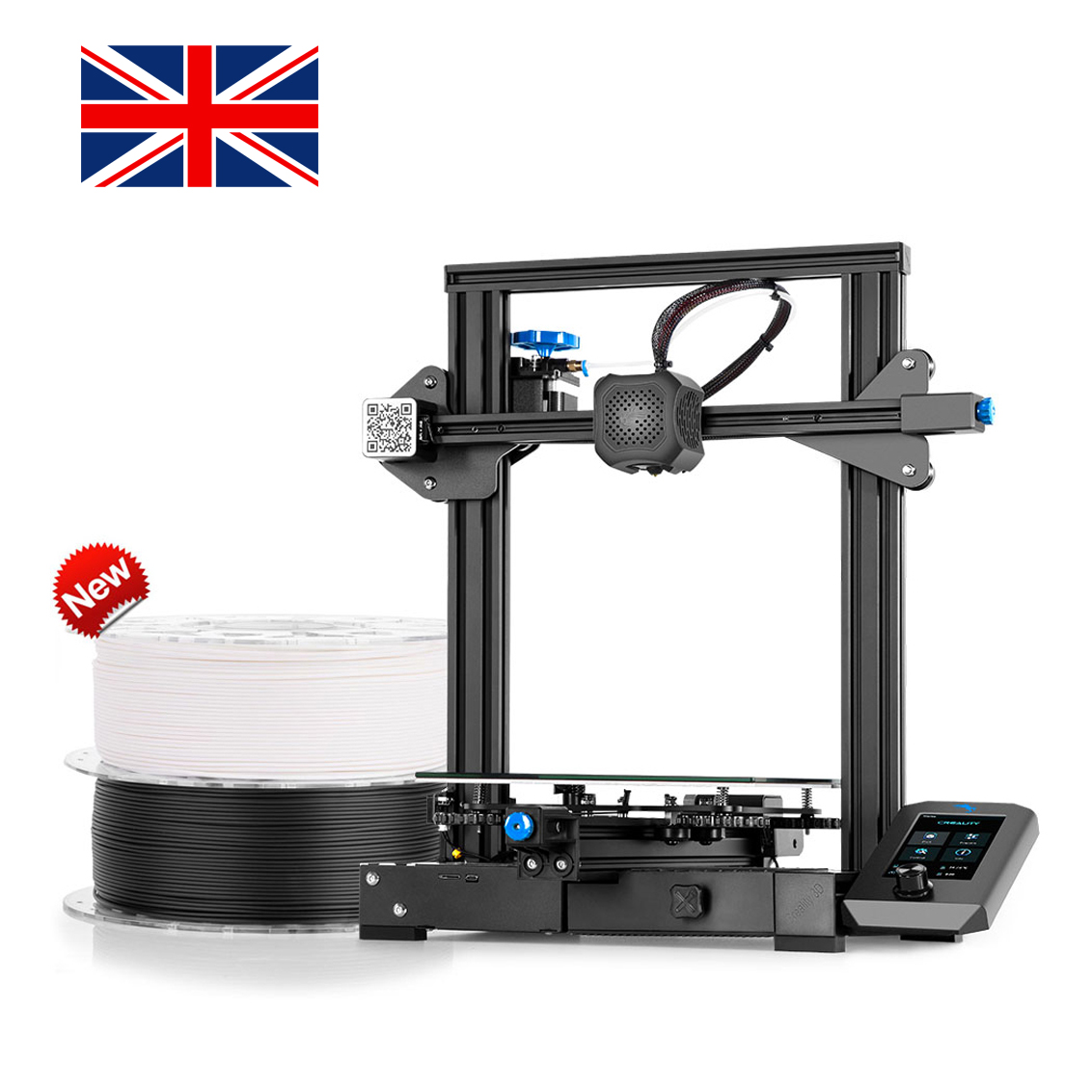 Creality Ender 3 V2 3D Printer
Option/Type

Please select product attributes before purchasing~~
Ship to
It is expected to arrive within and will cost
£
GBP
to ship
This item can't be shipped to this Country/Region
Bundles
${ meal.bage }
${ meal.title }
${ meal.skus }
${ sku.name }:
${ skuVal }
People who bought this item also bought
Notice:

Those who purchase both printer and accessories/filament will receive two packages, please wait patiently.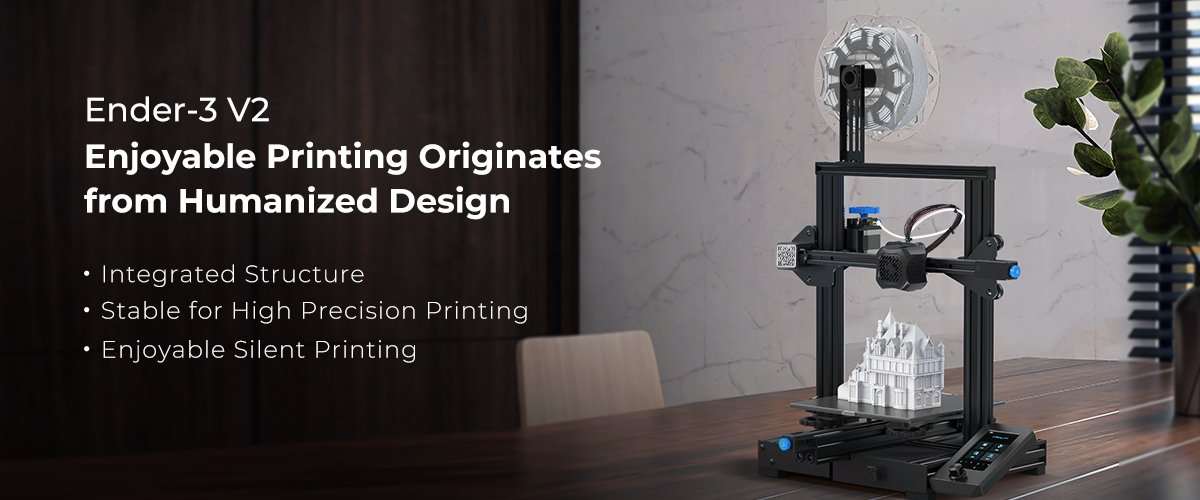 Creality Ender-3 V2 FDM 3D Printer
Creality's Ender-3 V2 has long been one of our favorites when it comes to affordable FDM 3D printers.
Sure, it's far from perfect. But at this lower price, it offers a decent print volume, is easy to assemble and improve, and can produce high-quality prints.
Creality sets a new baseline for budget 3D printing. It's the same old Ender-3 3D Printer experience, improved with current hardware that includes a 32-bit mainboard, silent stepper motor drivers, a much cleaner appearance and design, plus plenty of other, smaller, touches.
Creality Ender-3 V2 3d printer equipped with the Carborundum Glass Platform as always.
The platform enables the hotbed to heat up quicker and prints to adhere better without warping. So you will see the ultra smoothness even on the first layer of the model.
Creality Ender-3 V2 3d printer is equipped with a new self-developed silent motherboard.
It has stronger anti-interference, faster and more stable motion performance, silent printing, and low decibel operation.
Therefore, when you print the model at night, please don't worry, it will not disturb your rest.
So that not only you can have a good night, but also you can print the exquisite model.
Creality adds a rotary knob on the extruder to operate conveniently.
And what's more, we need to press the extrusion clamp to feed in, sometimes, the extrusion clamp is easy to be broken, so the rotary knob is a very friendly design.
Creality Ender-3 V2 DIY 3d printer also adds the toolbox under the hotbed for better organization.
Because many people give feedback about the upgrade of the printer. They said that the screws or other small tools are often lost. And the toolbox will be very helpful for people. So if you have more good ideas about the printer, you can send the Creality email, maybe in the next new printer, you will find them.
Creality Ender-3 V2 3d printer changes the previous screen into a 4.3-inch HD color screen.
And upgrades the user experience with the newly designed operation UI system. It's simple and quick to operate.
Also, this color screen can remove easily to repair, which saves a lot of time and energy.
Ender-3 V2 Specifications:
Technology: FDM 3D Printer
Assembly: Assembly kit
Build Size : 220*220*250mm
Nozzle Diameters: 0.4mm
Nozzle Count: 1
Max. Nozzle Temp: 255℃
Max. Print Bed Temp: 110℃
Printing Materials: PLA, TPU, ABS
Filament Dia: 1.75mm
XY-axis Precision: 0.012 mm
Z-axis Precision : 0.004 mm
Max Print Speed : 120mm/s
Auto Levelling: NA
Supported files: STL, OBJ, G-Code
Connectivity: USB or SD CARD
Machine size : 475*470*620mm
Machine weight: 7.8kg
Board Version: Creality V4.2.2 Board 32 Bit with TMC 2209 Driver
FAQ
1. How to deal with the problem of warping during printing?
The temperature of the hotbed can be set to 50-60 degrees Celsius, re-leveling, the nozzle, and the hotbed are kept at a thickness of A4 paper, and the printing area is coated with solid glue.
2. How to maintain the printer?
Please clean the fan blades, apply lubricant (grease) to the lead screw and clean the throat (3-6 months) regularly.
3. How to get the model?
Available through the 3D scanner, own modeling, website download (printing tiger, demon monkey, printing.)
4. How to deal with the nozzle not discharging?
Heat the hotbed to 60~70 degrees Celsius, and then shovel a little bit from the edge with a spatula.
2. How to deal with the problem of warping during printing?
(1) If the loading filaments are not filled in place, please reinstalled;
(2) If the nozzle is too close to the platform, please re-leveling;
(3) If the plug is blocked, please clean the throat.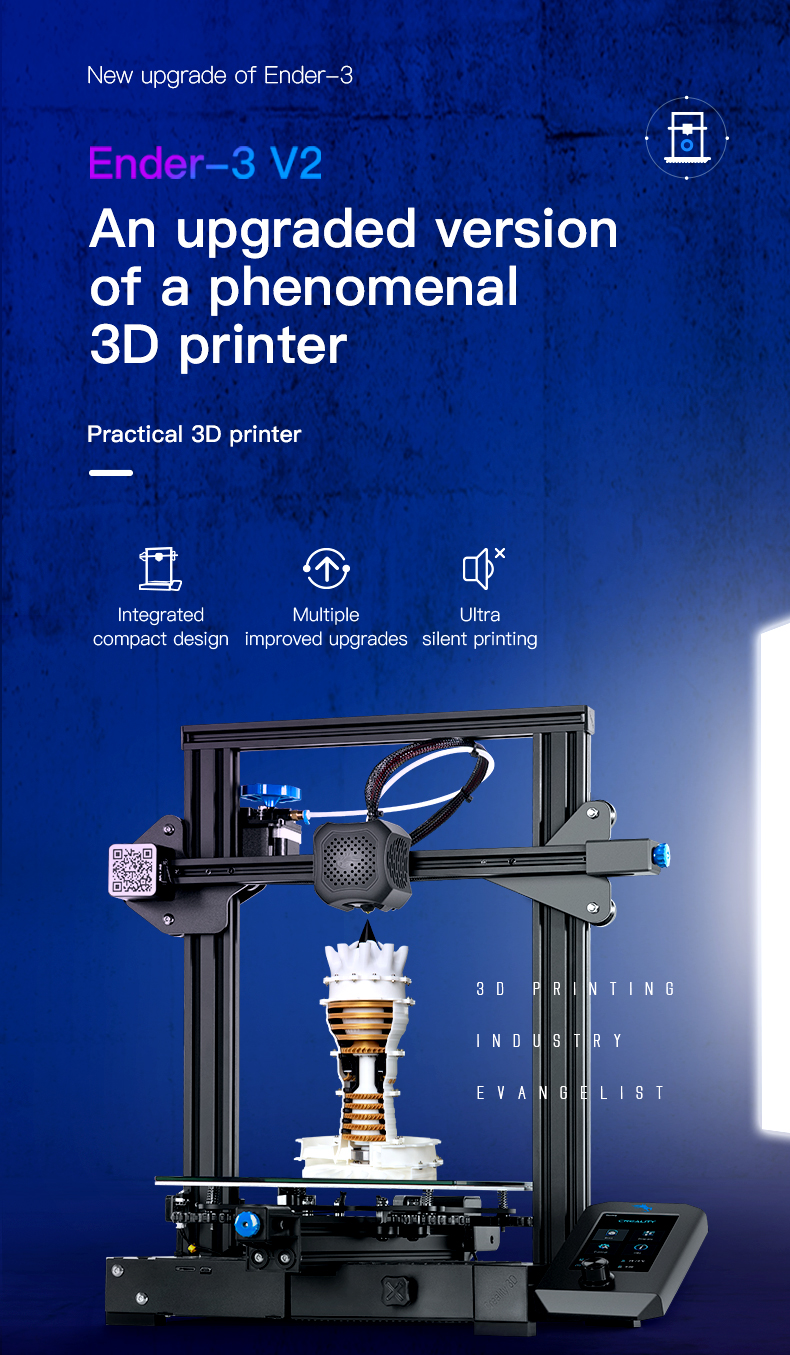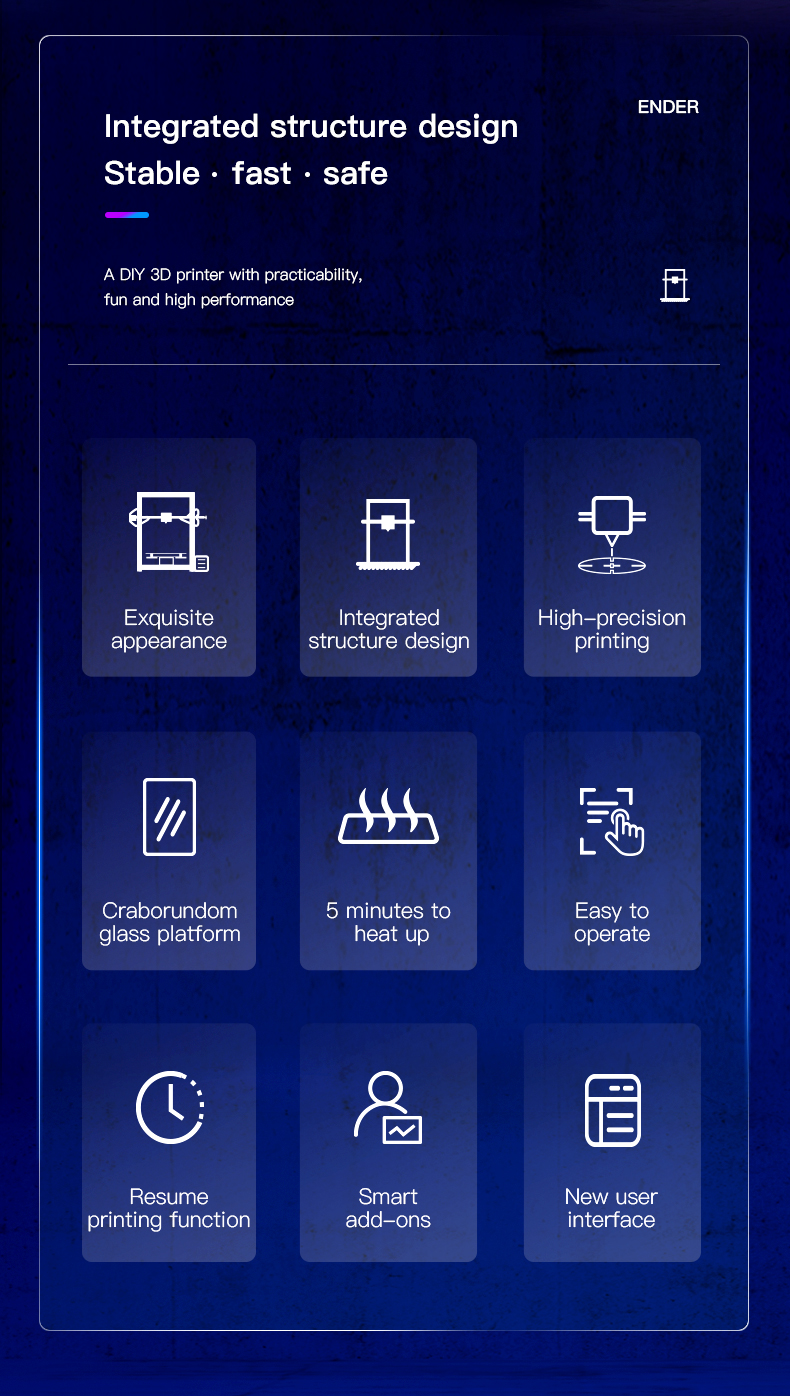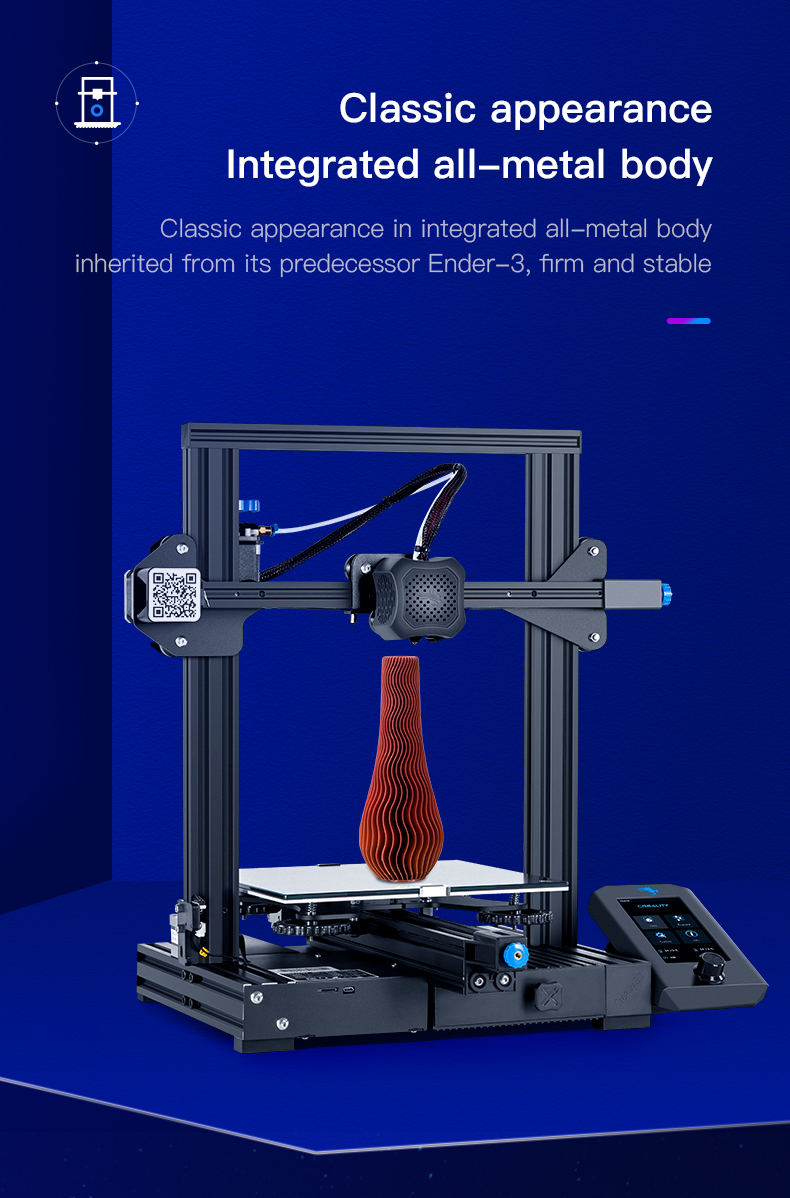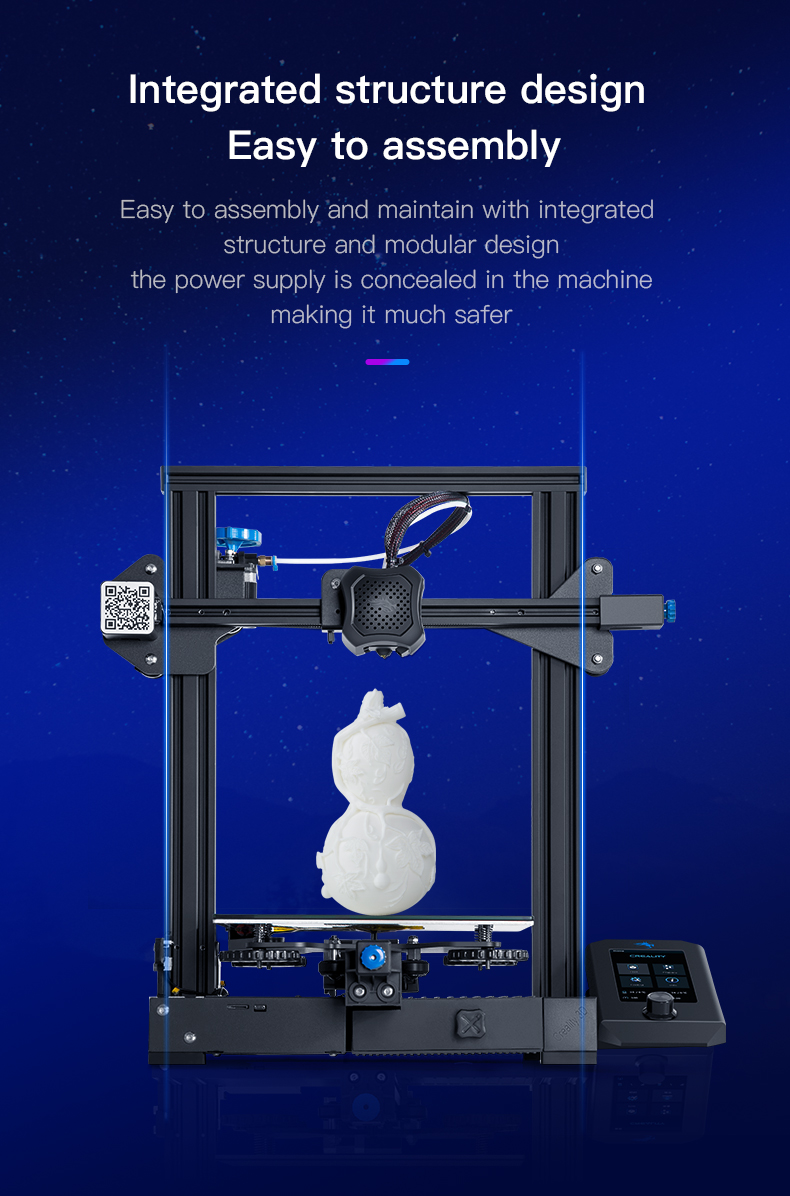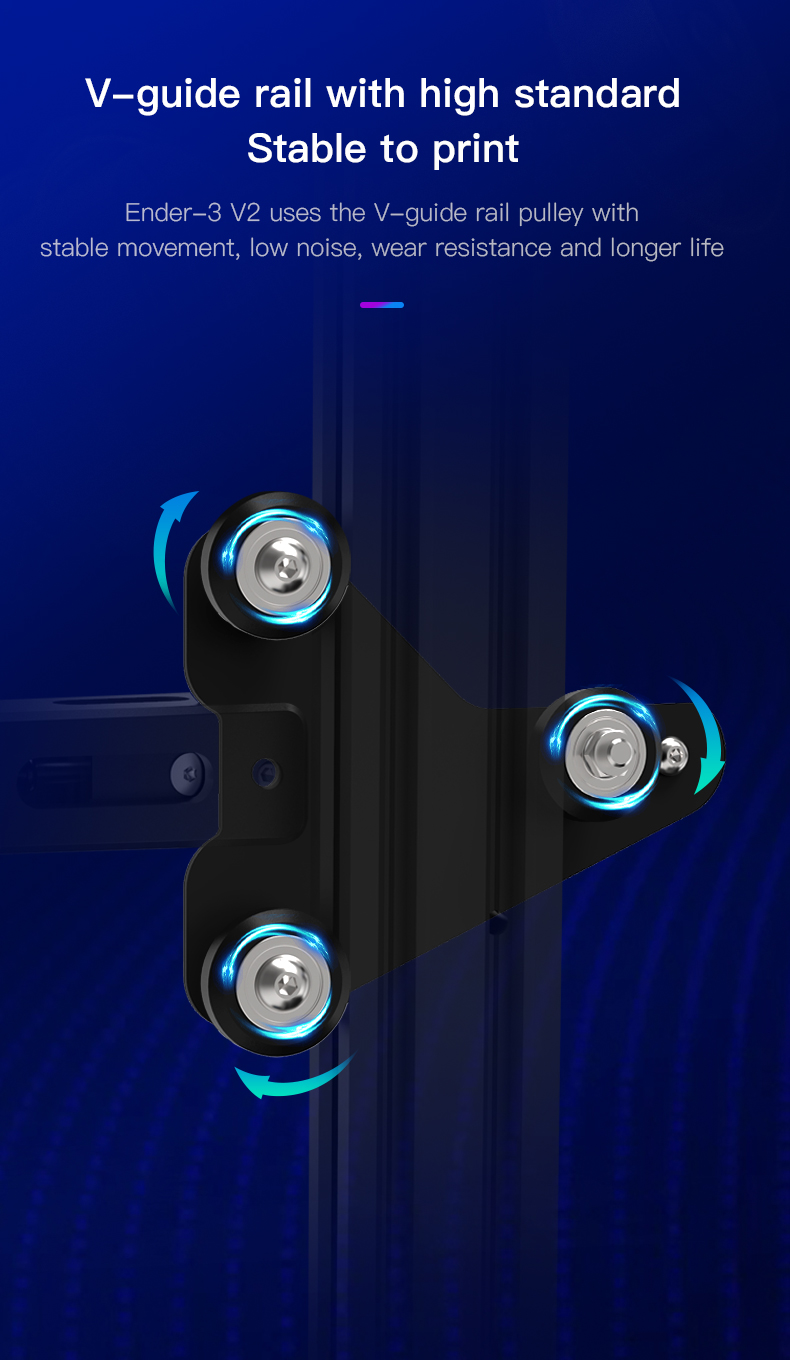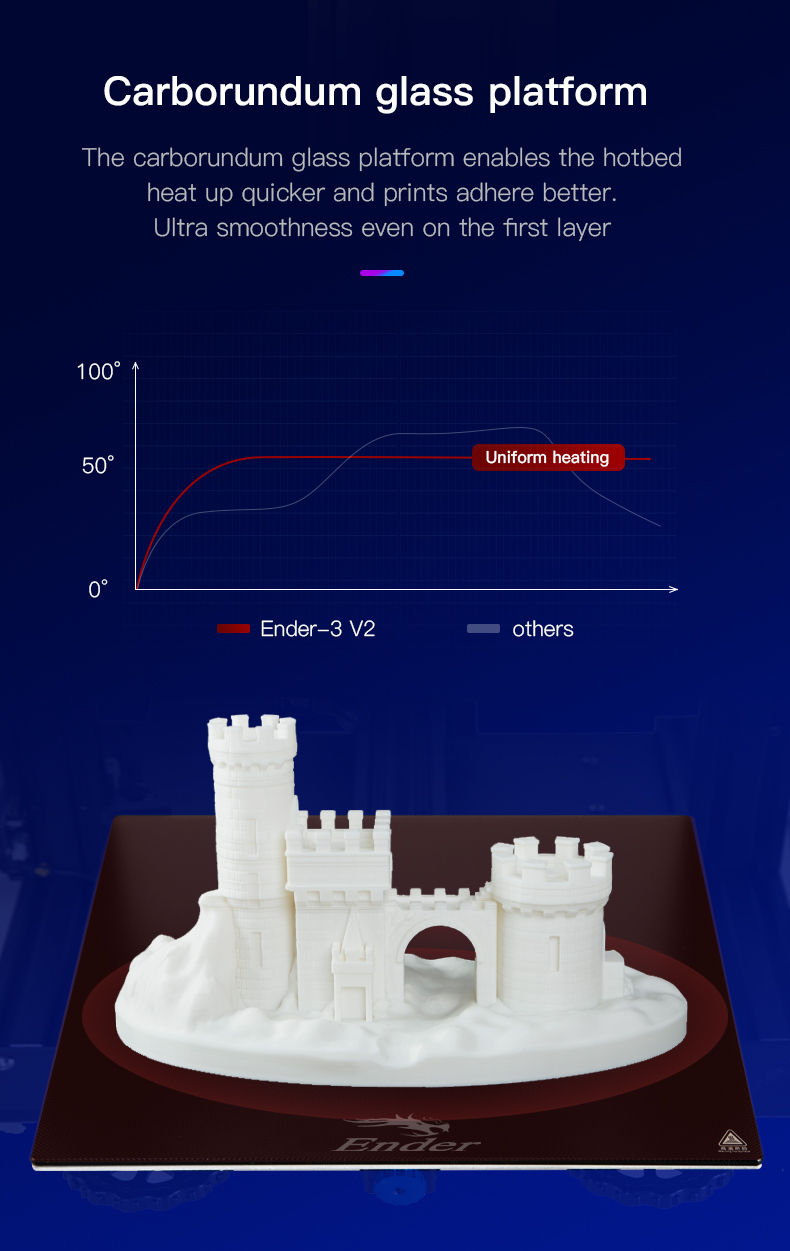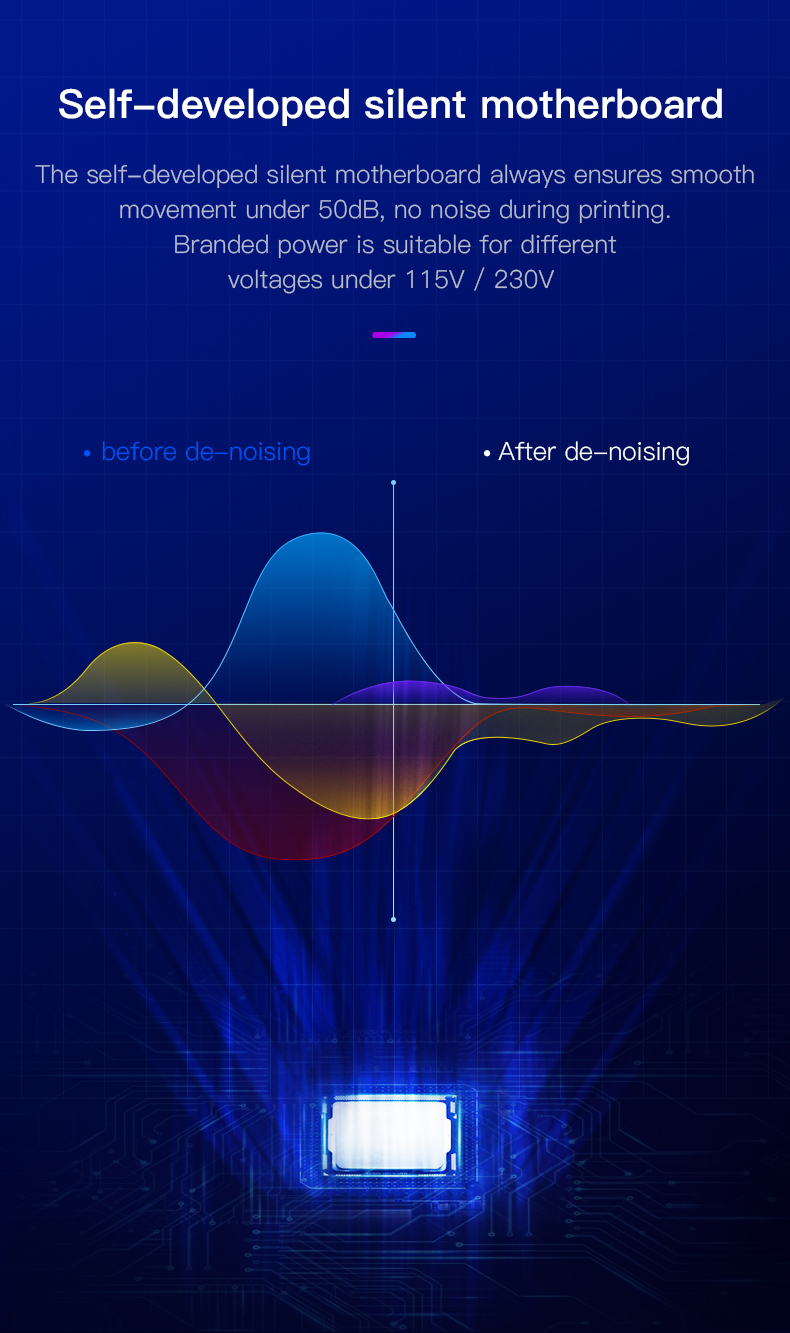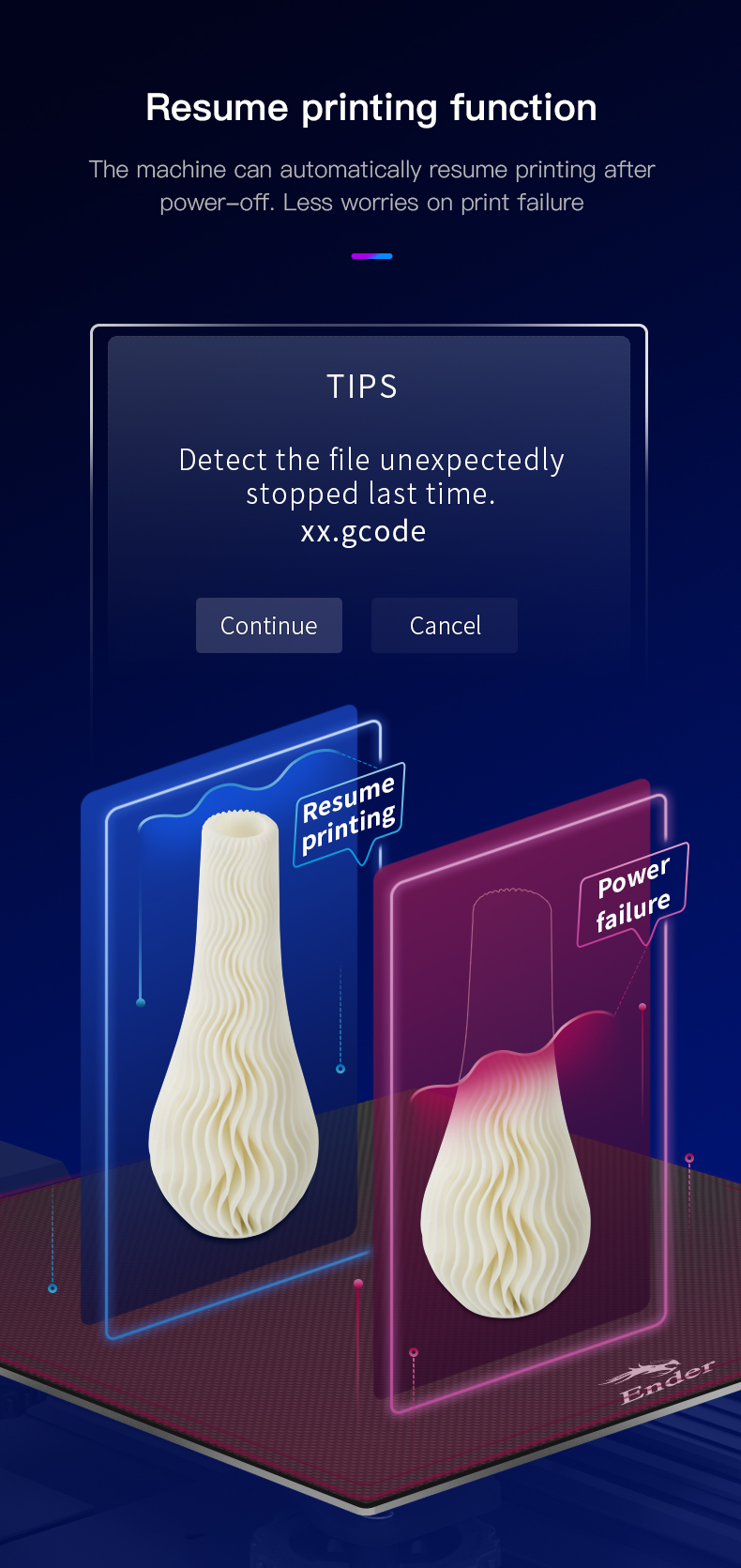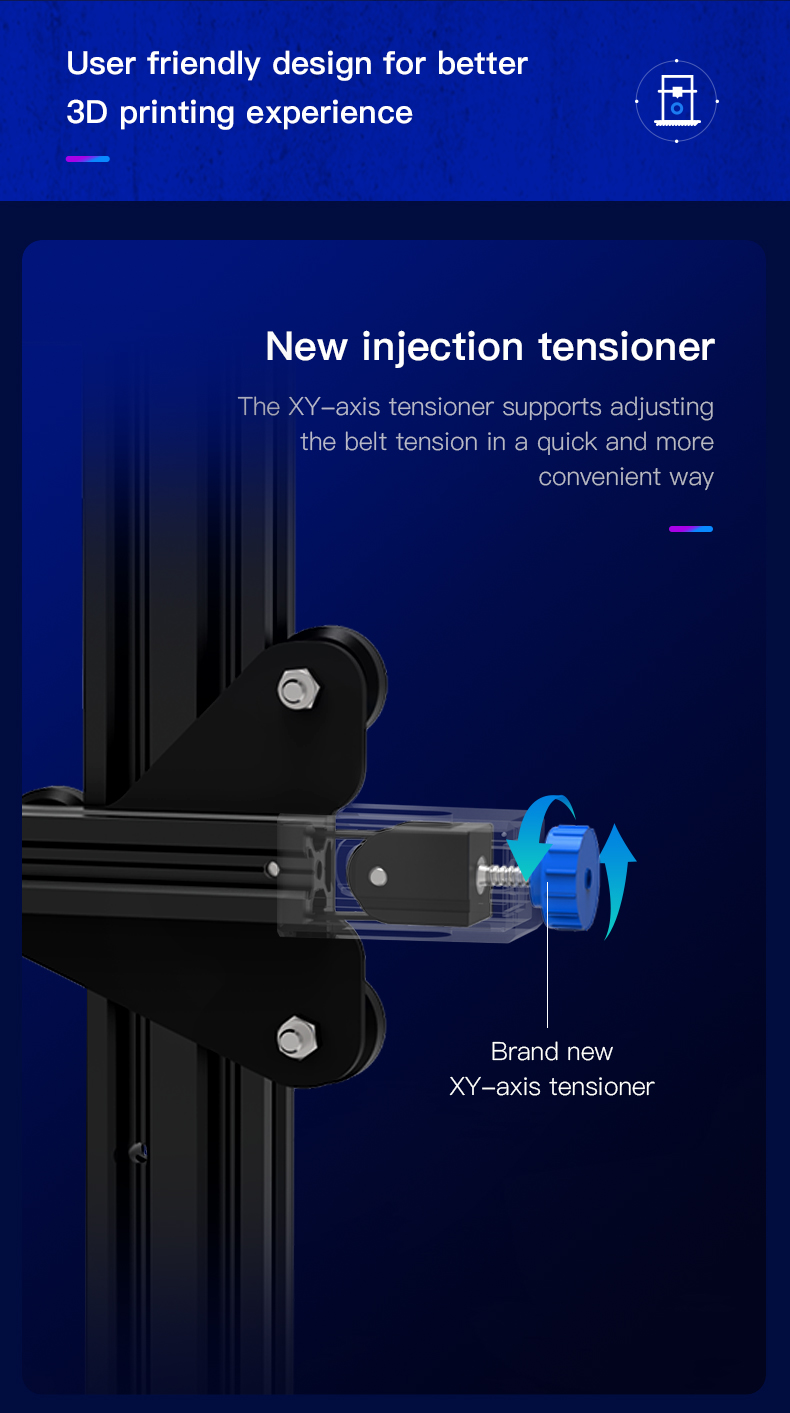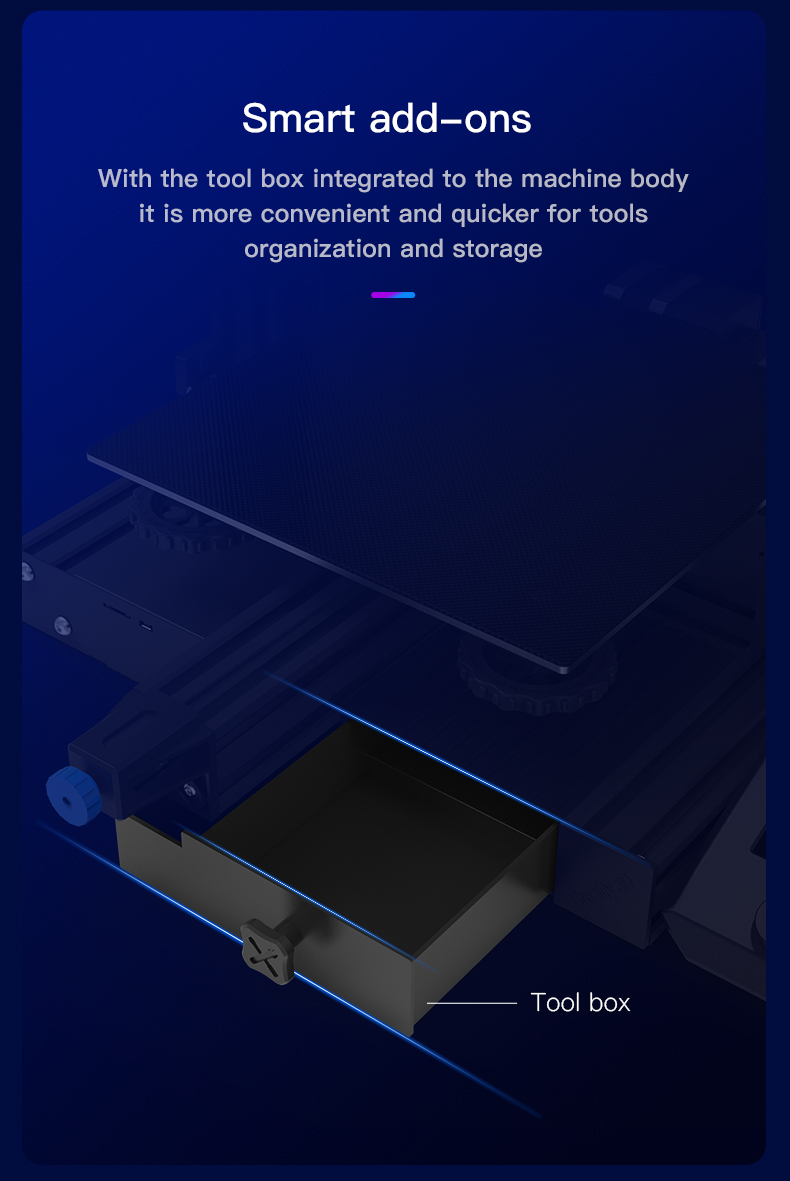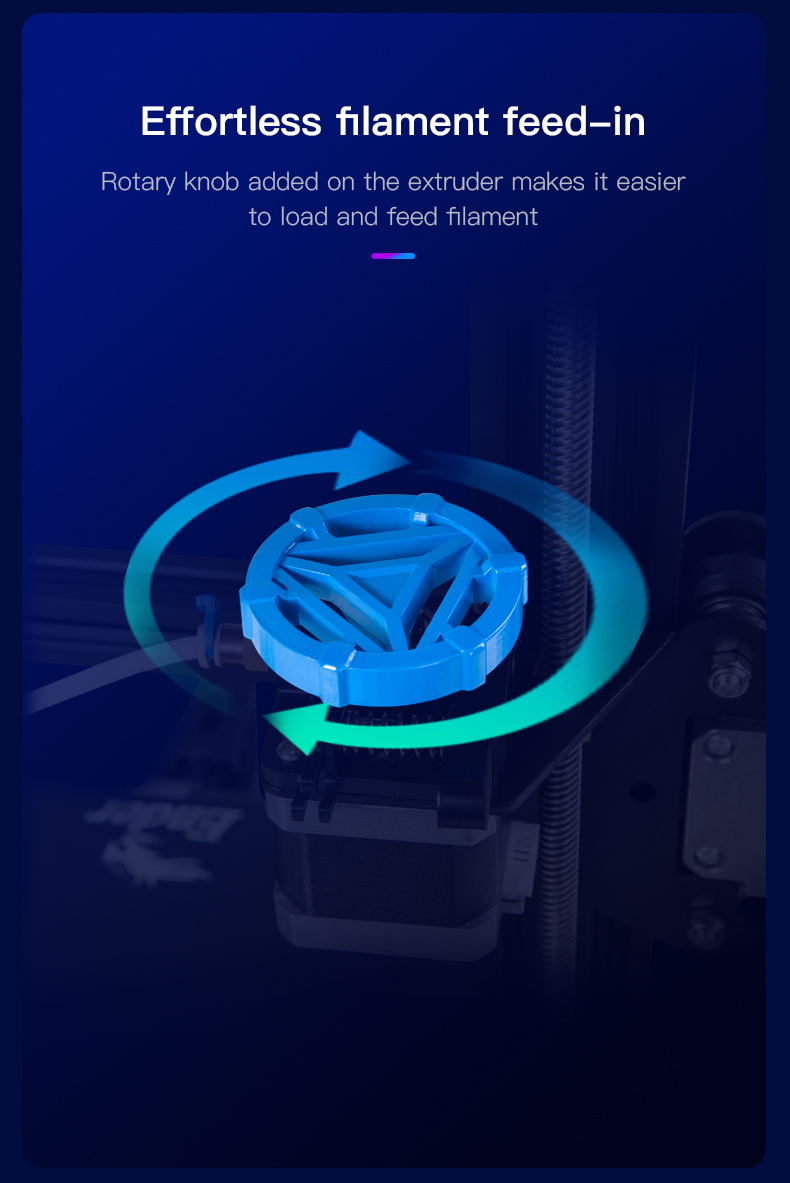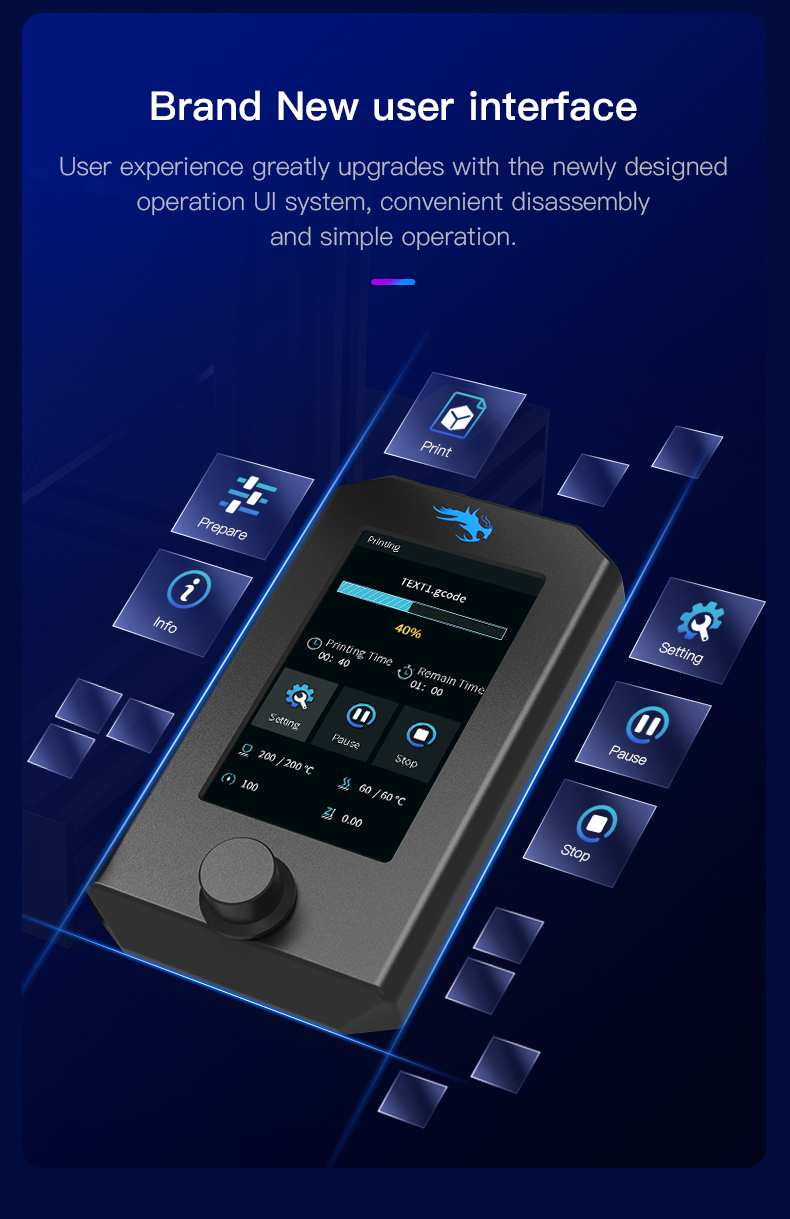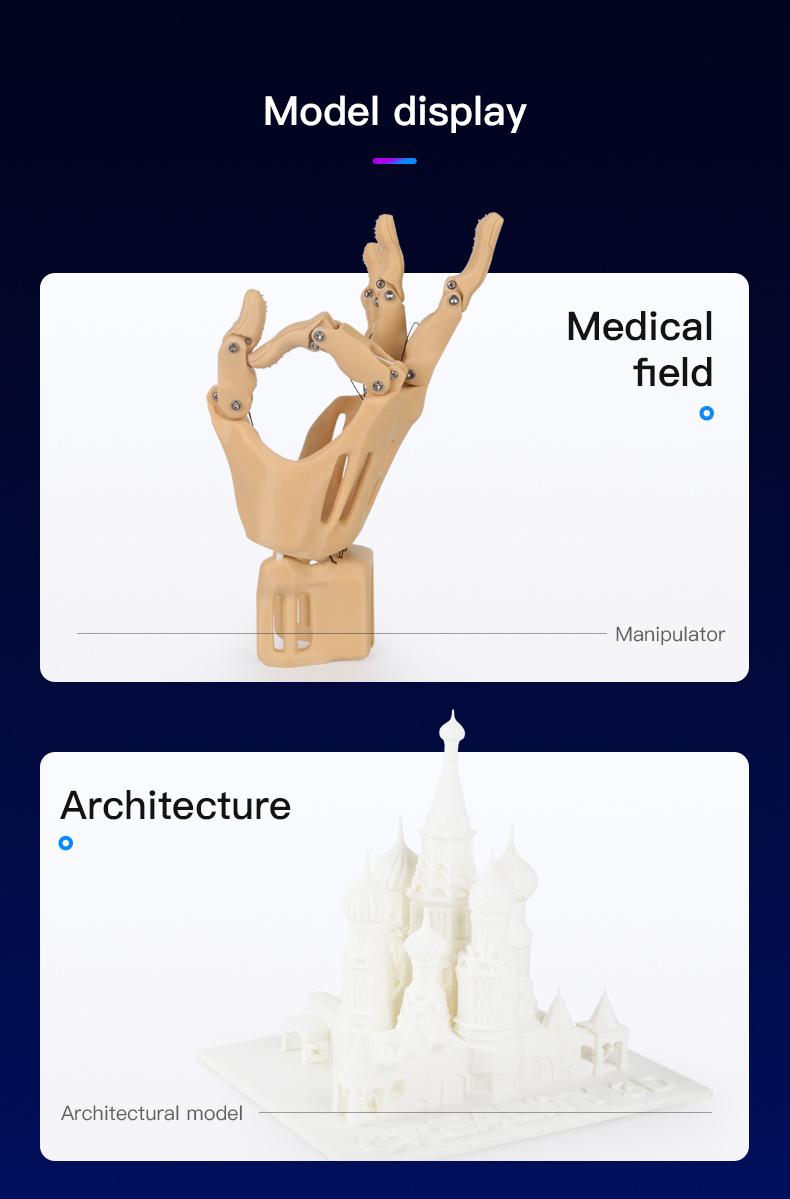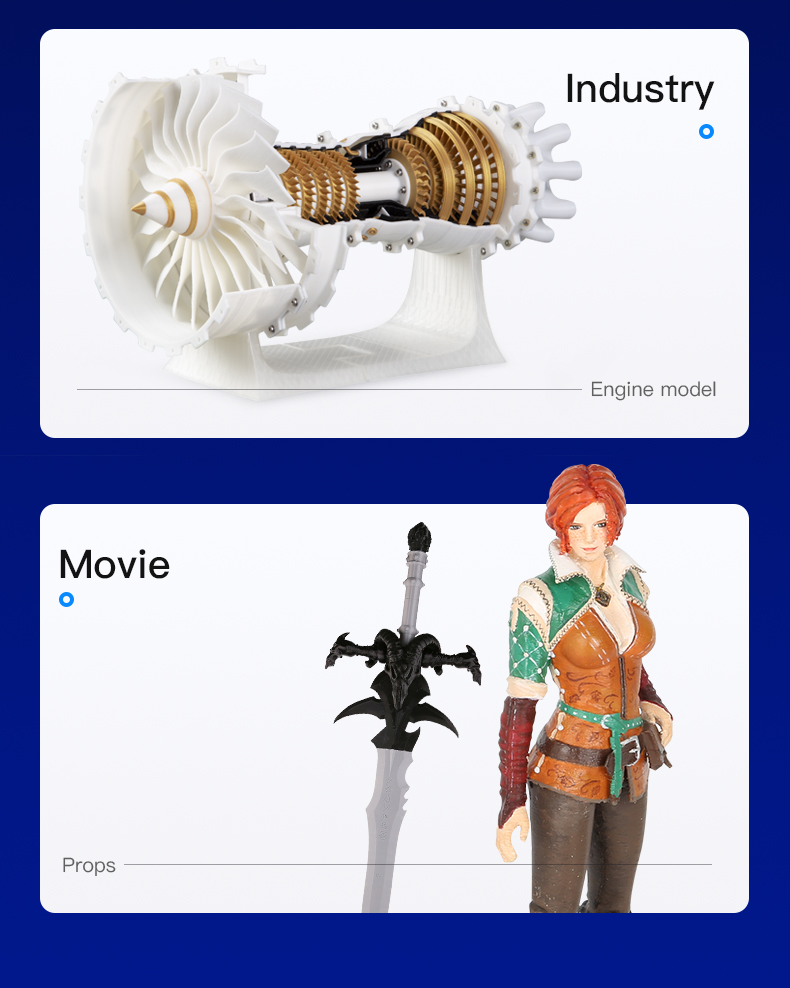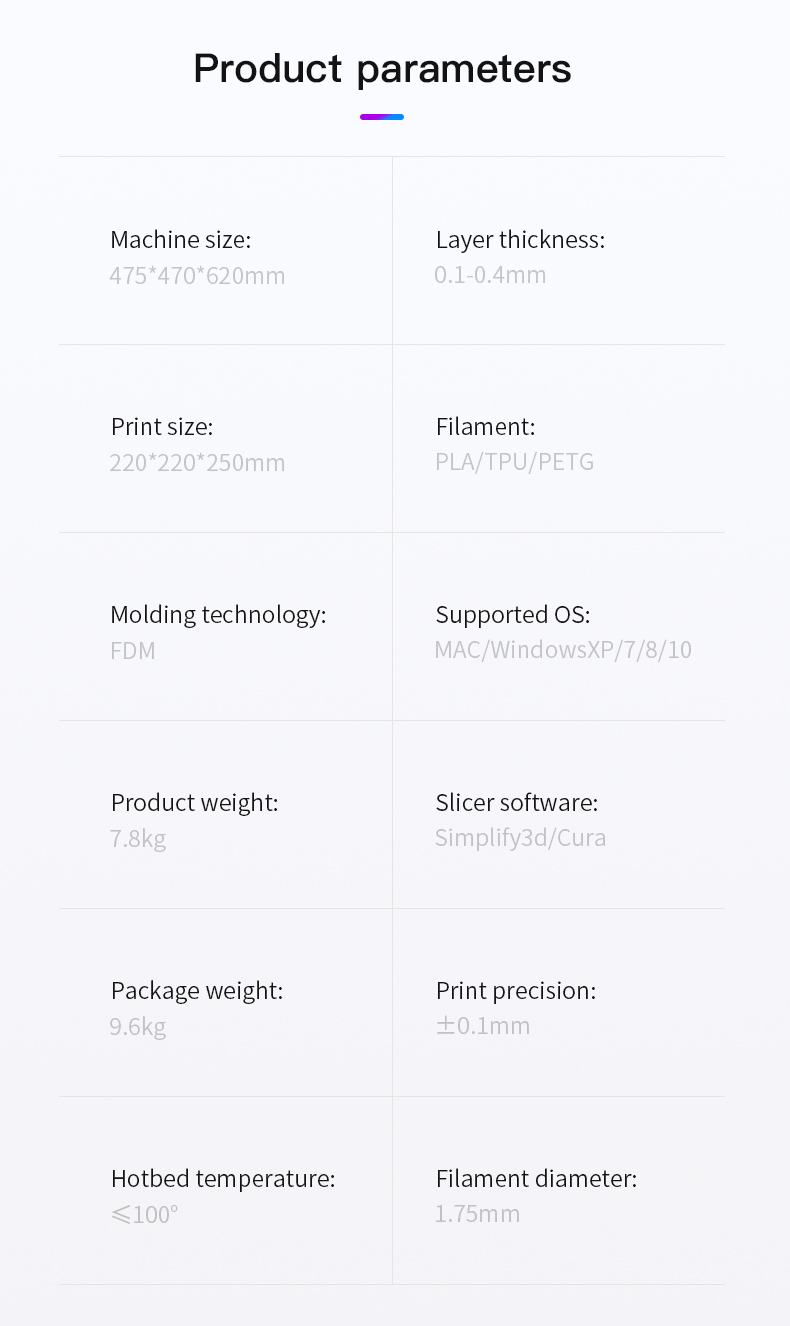 Customer Reviews
Write A Review
Ask A Question
Reviews (19)
Questions (2)