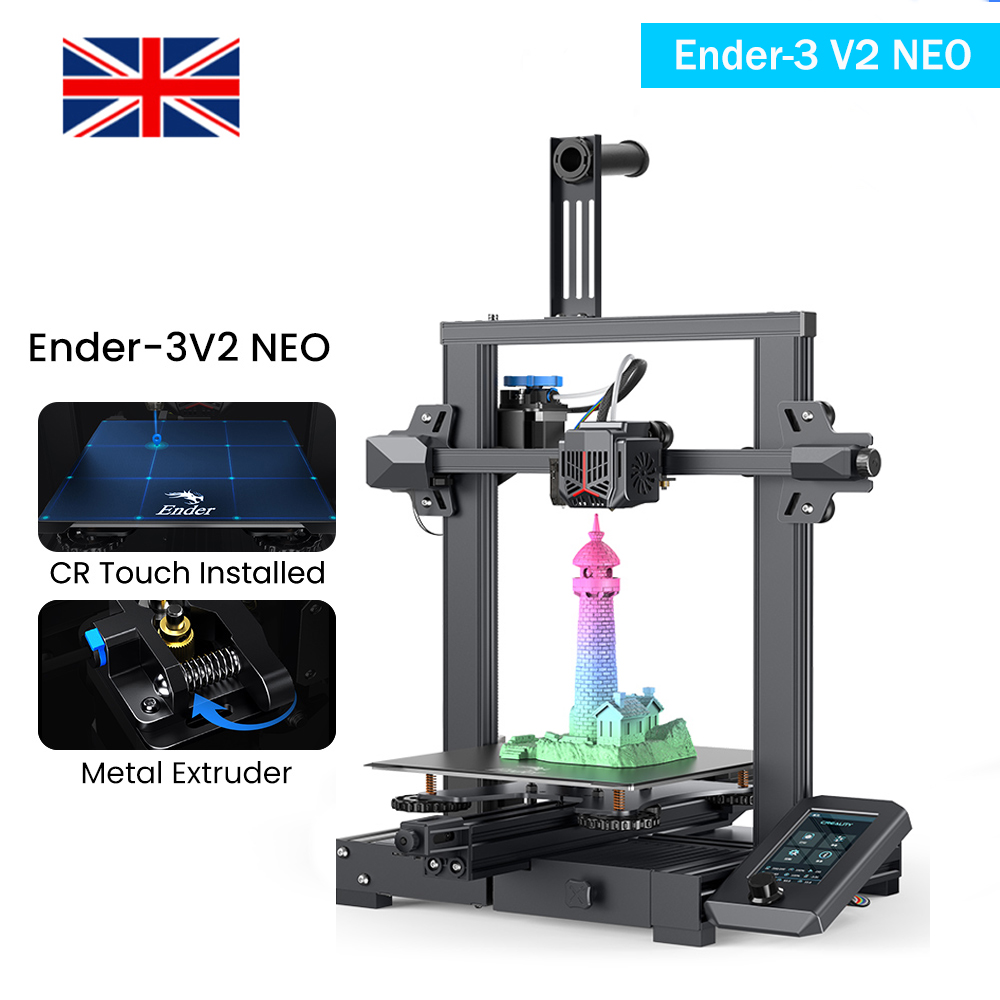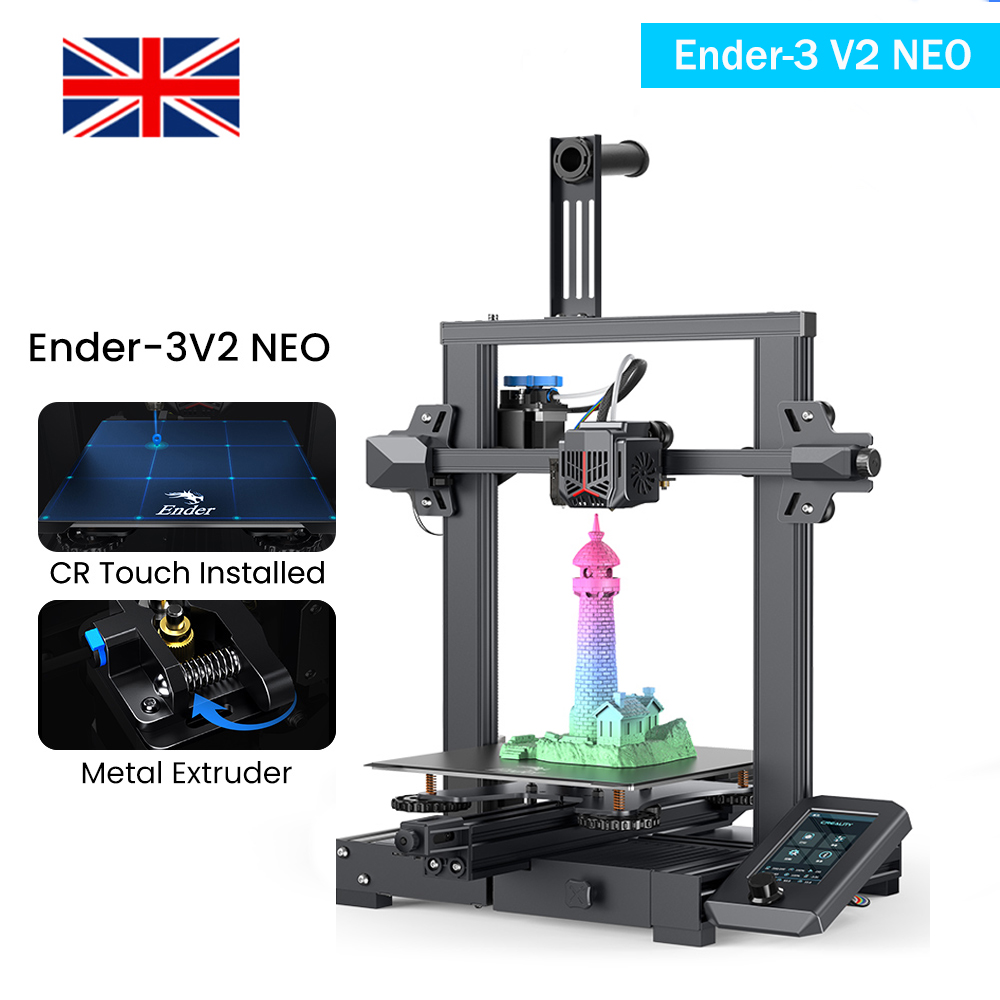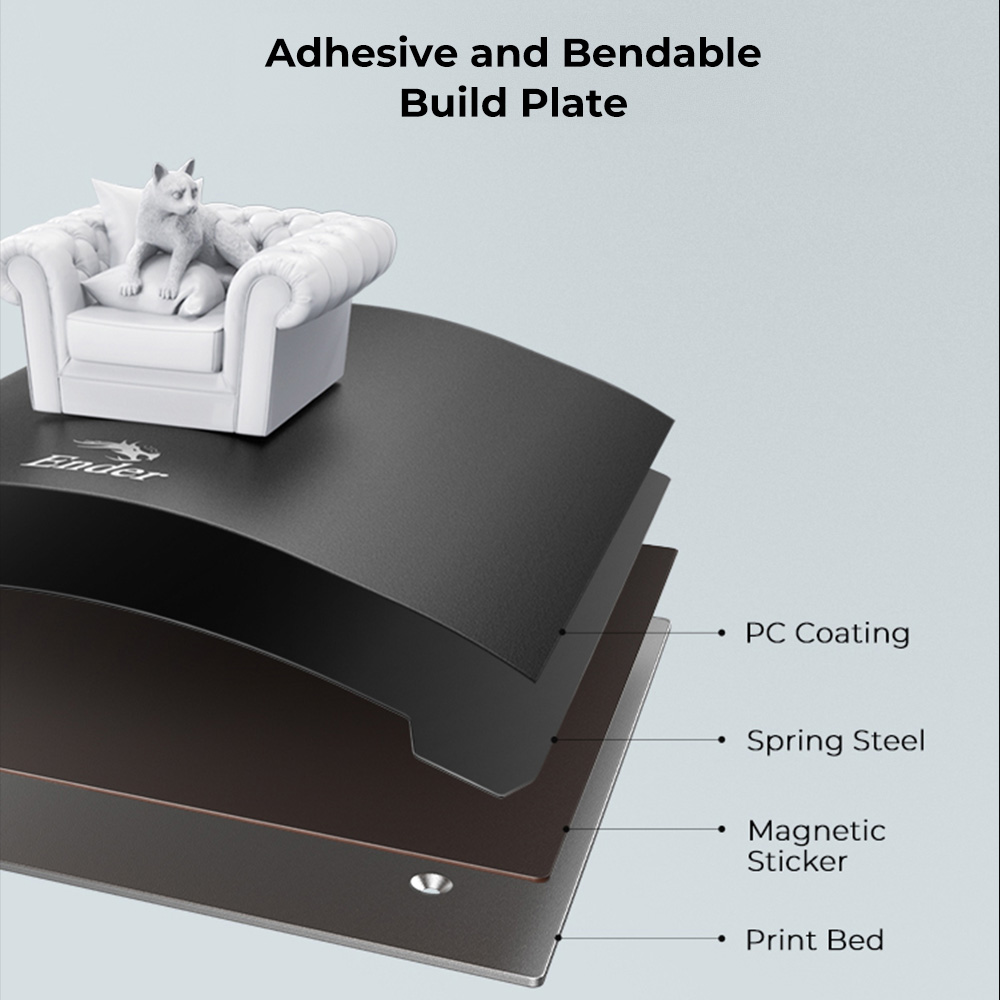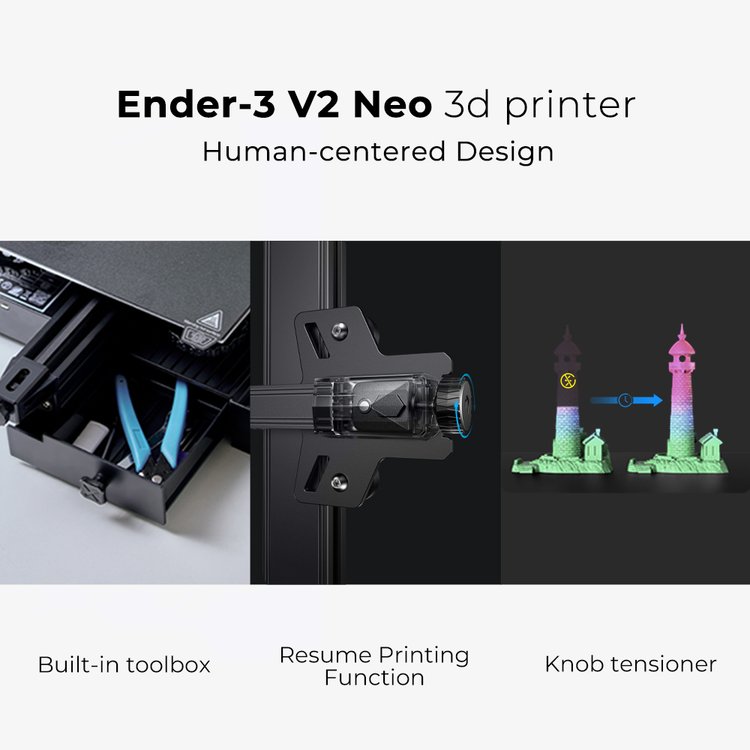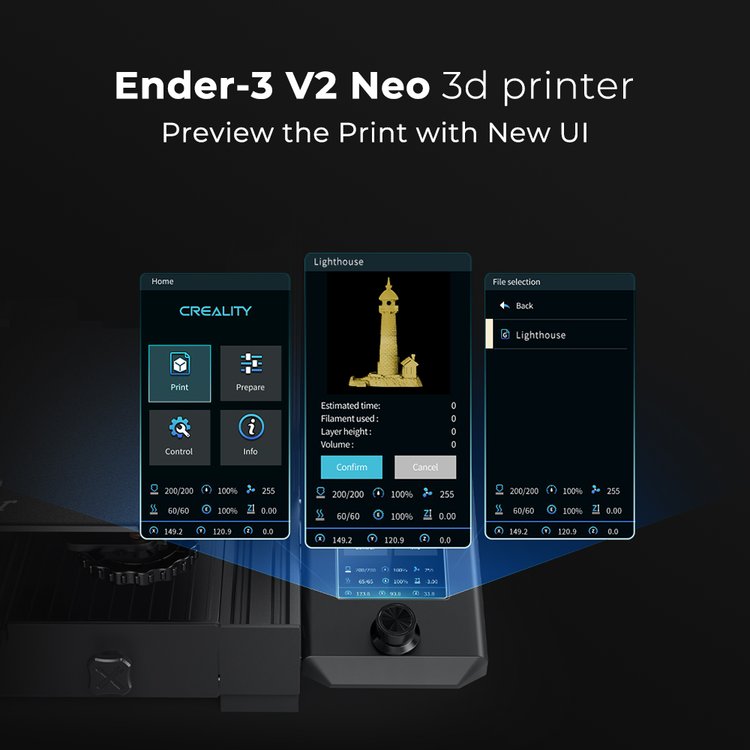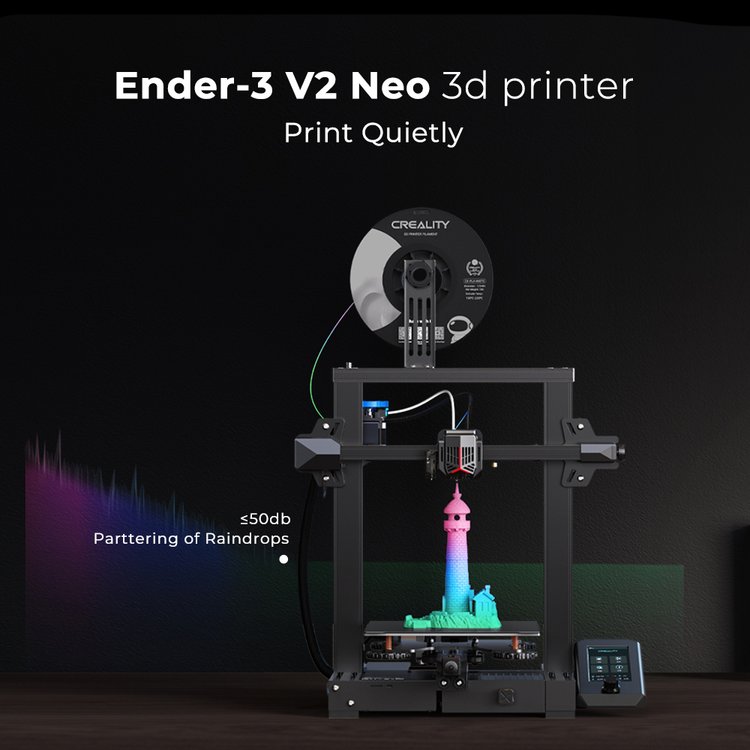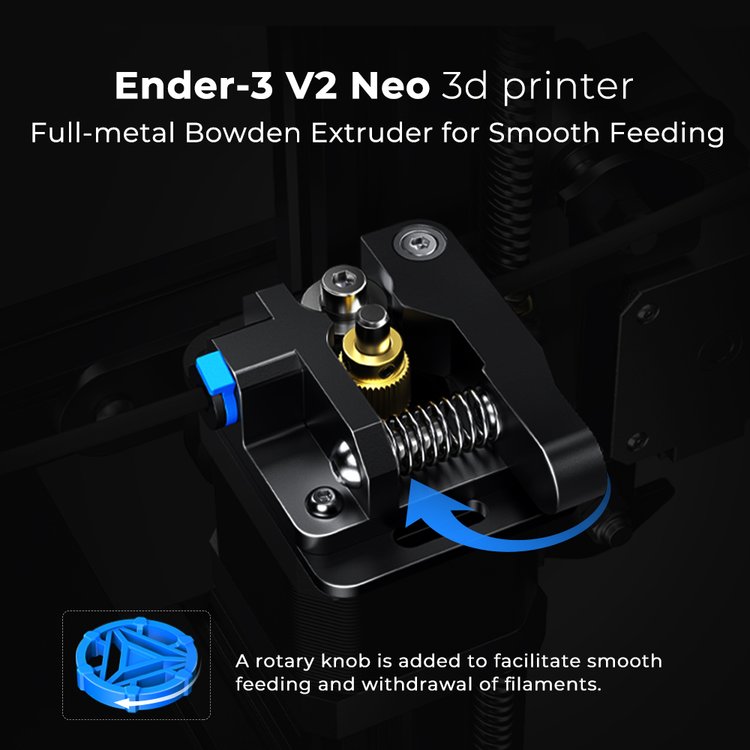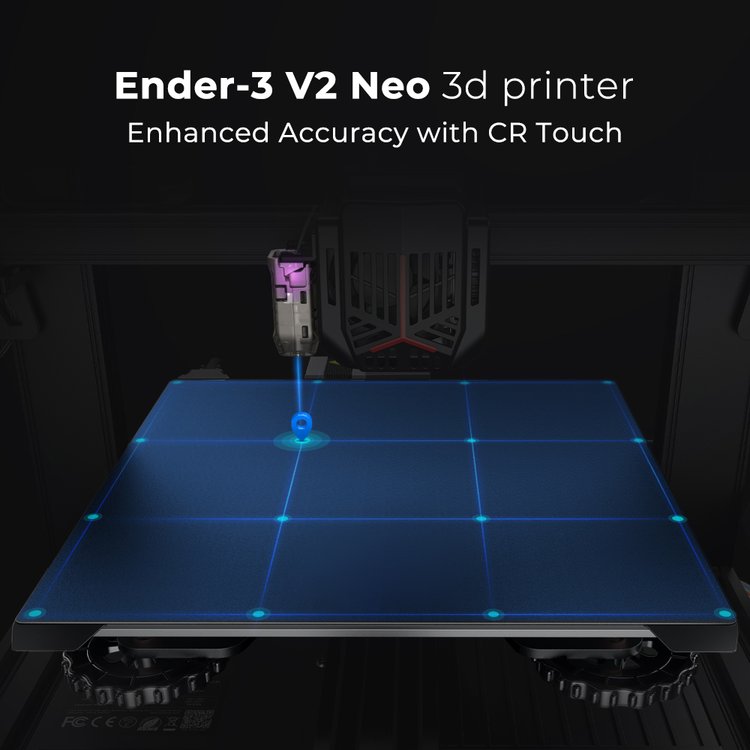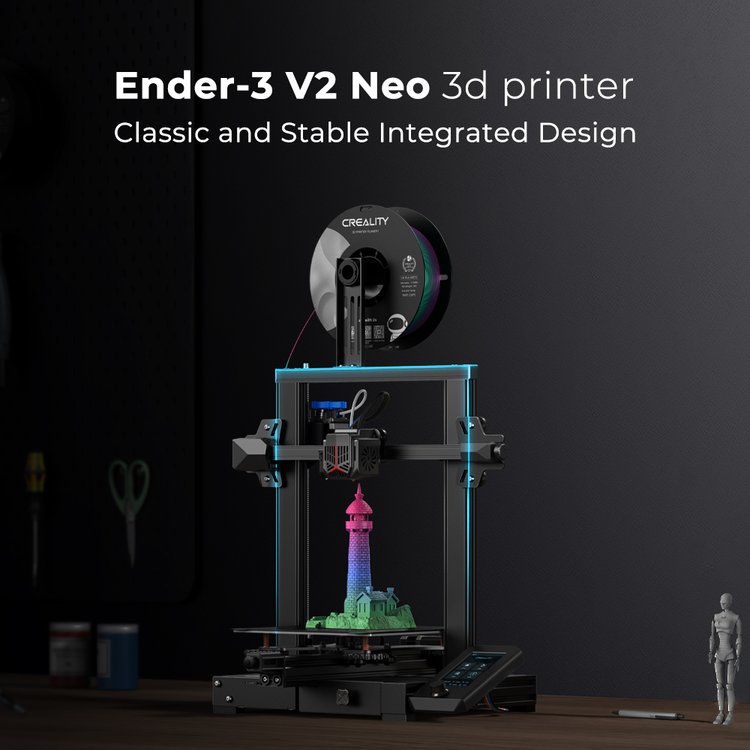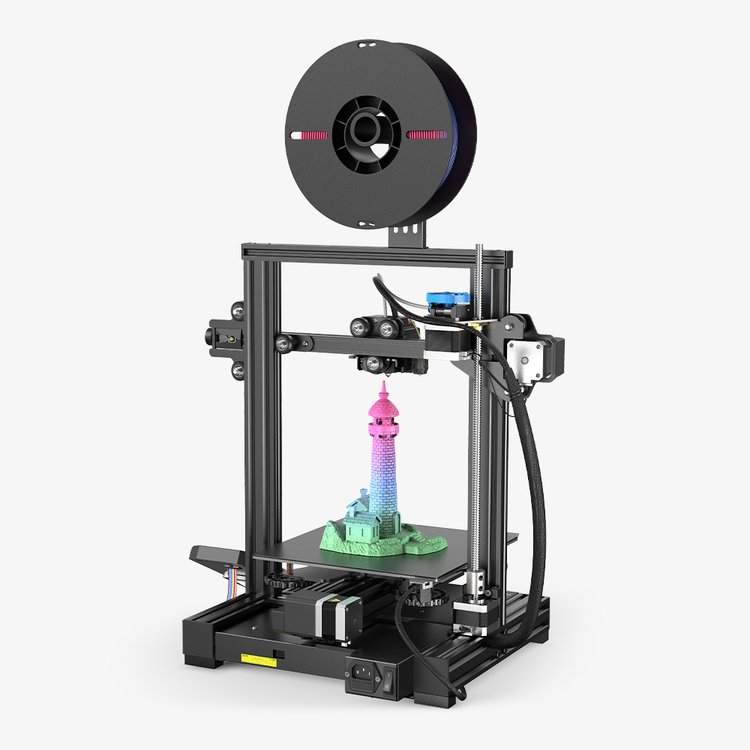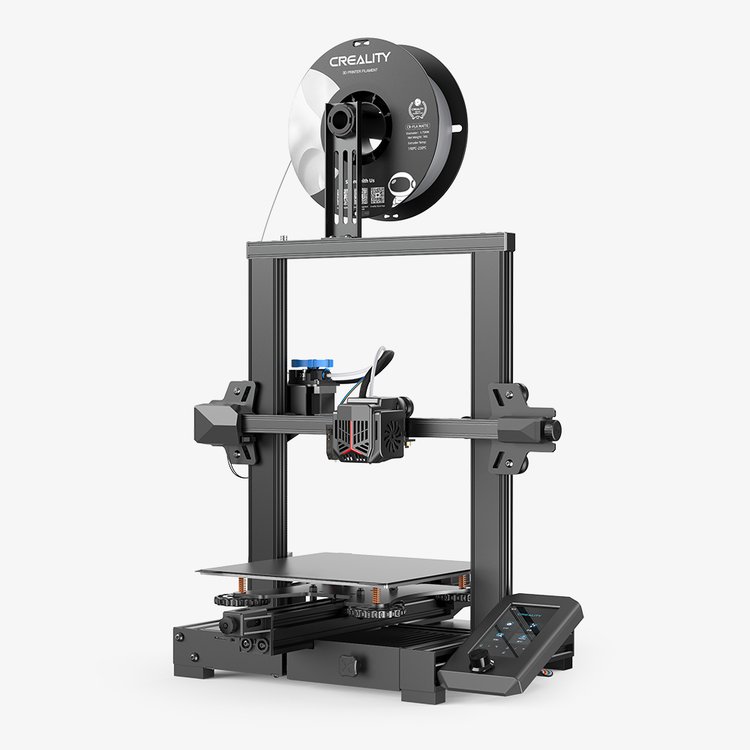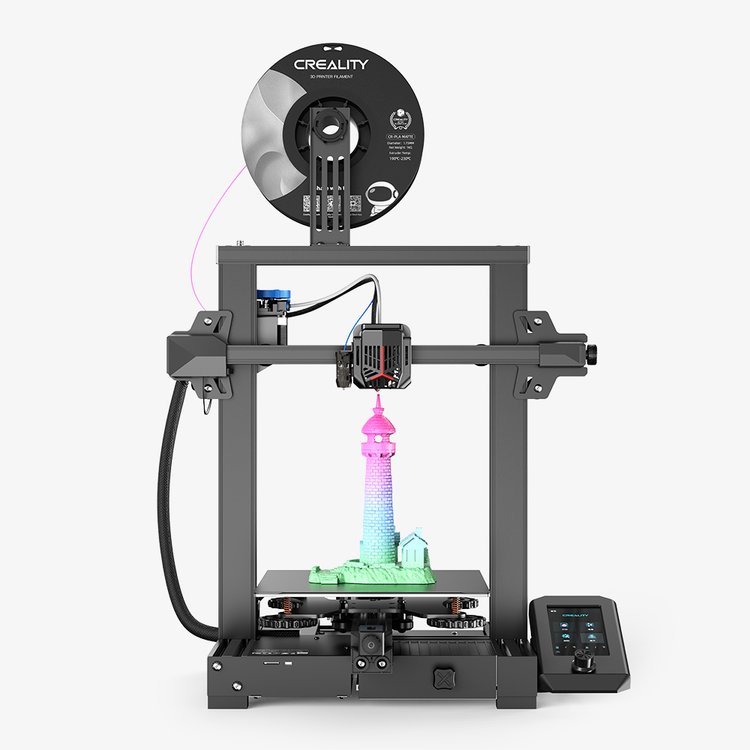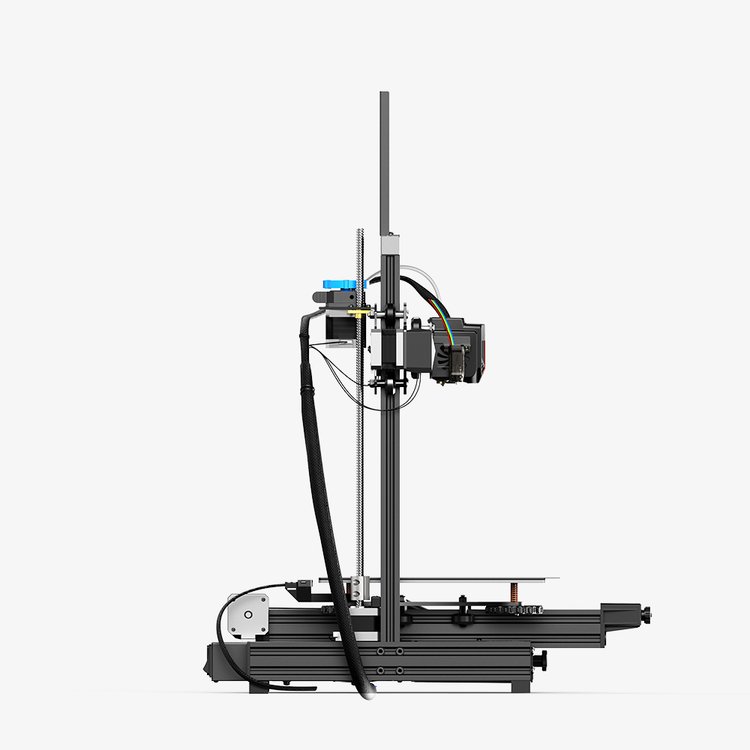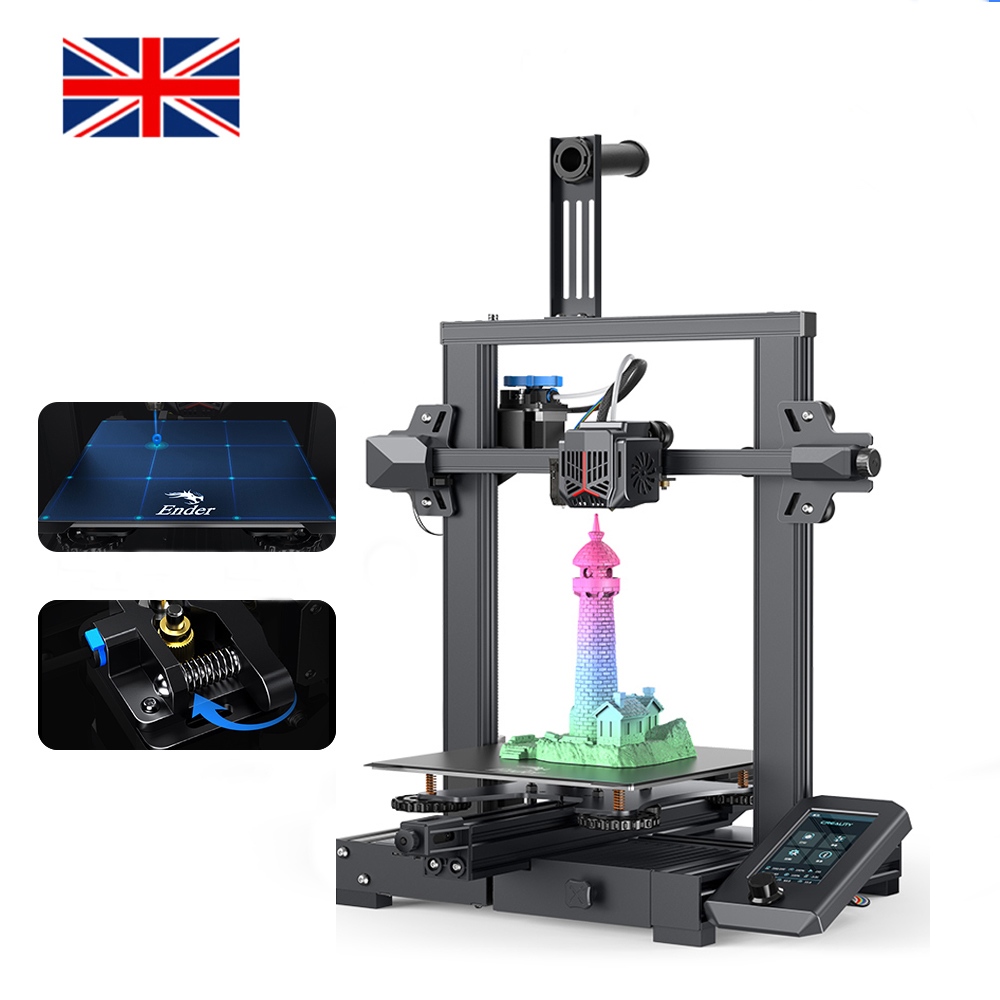 Creality Ender-3 V2 NEO 3D Printer Kits | 220*220*250mm
Option/Type

Please select product attributes before purchasing~~
Ship to
It is expected to arrive within and will cost
£
GBP
to ship
This item can't be shipped to this Country/Region
Bundles
${ meal.bage }
${ meal.title }
${ meal.skus }
${ sku.name }:
${ skuVal }
People who bought this item also bought
Creality Sonic Pad with Ender 3 V2 Neo - Set up Tutorial from Just Print [@Just Vlad]
What are the upgrades for the Ender-3V2 Neo?
Configure the CREALITY CR TOUCH.
Enhanced Accuracy with CR Touch. 16-point automatic print height compensation, ensuring leveling accuracy.
PC Spring Steel Magnetic Build Plate
It's no longer a glass bed. The PC Spring Steel Magnetic build plate has good adhesion and enables a slight bend to remove the print.
4.3'' Color Knob Screen
Model Preview with New UI. The preview function makes model selection visible, allowing for progress monitoring.
Full-metal Bowden extruder is durable.
Filaments' loading is easy with a rotary knob. More durable
Adhesive and Bendable Build Plate
The PC spring steel magnetic build plate has good adhesion to the model and it enables quick removal of the print with just a slight bend.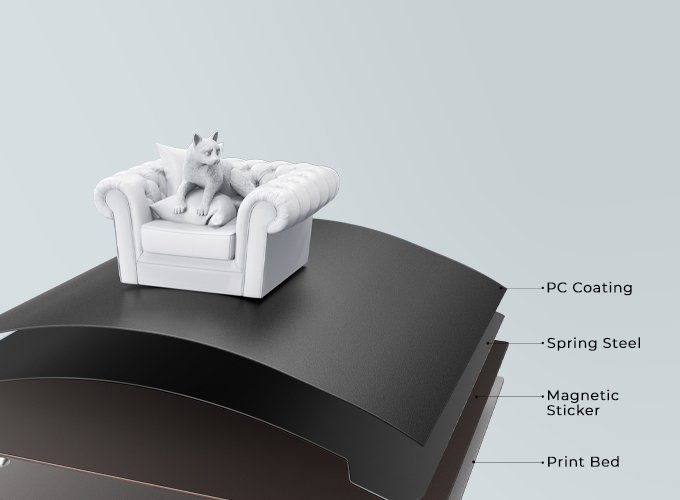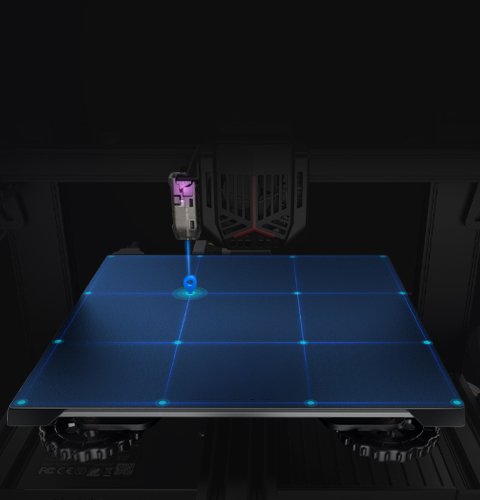 Enhanced Accuracy with CR Touch
CR Touch auto-leveling completes the 16-point print height's compensation on the build surface, ensuring the leveling accuracy and improving the printing quality.
Classic and Stable Integrated Design
Full-metal integrated design with a sturdy gantry for stable printing. The smooth surface of the gantry looks more simple and aesthetic.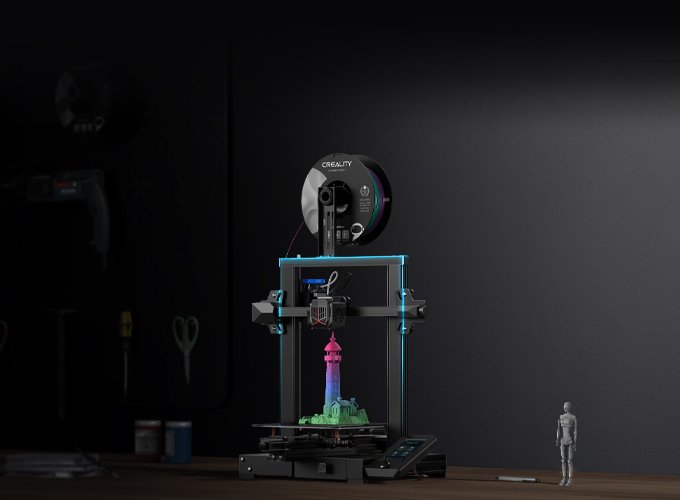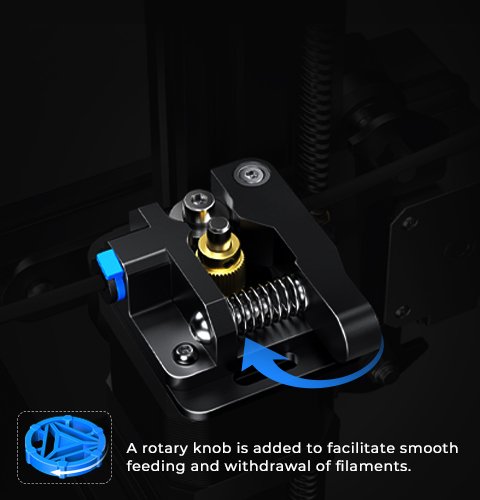 Full-metal Bowden Extruder for Smooth Feeding
The full-metal Bowden extruder has greater extrusion force and is more durable. A rotary knob is added to facilitate smooth feeding and withdrawal of filaments.
Preview the Print with New UI
The newly upgraded UI adds a model preview function, making it easier to observe the exact shape.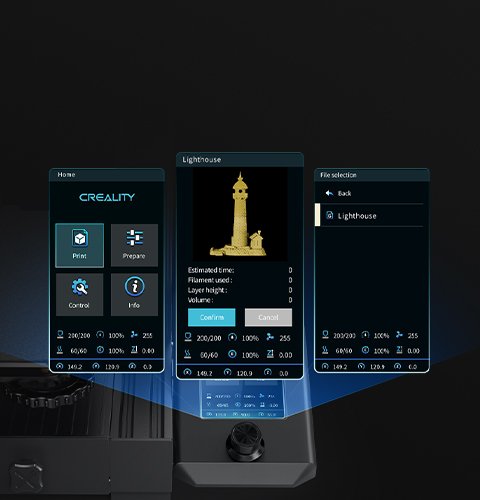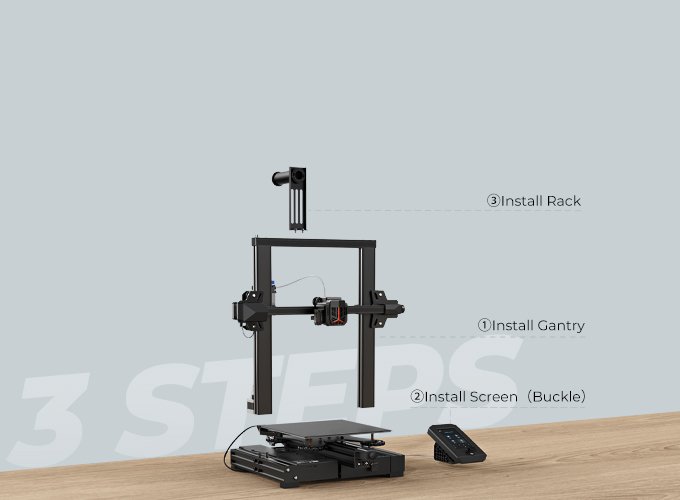 Quick Assembly, Easy to Handle
With some parts pre-installed, the assembly can be completed in 3 steps. Not a challenge at all!
Product Introduction:
Machine size: 438*424*472mm
Build Volume: 220*220*250mm
Package Dimension: 520*505*280mm
Printing Speed: Maximum 120mm/s
Printing Precision: ±0.1mm
Layer Height: 0.05~0.35mm
Filament Diameter: 1.75mm
Nozzle Diameter: 0.4 mm (standard)
Nozzle Temperature: up to 260℃
Heat Bed Temperature: up to 100℃
Build Surface: PC Spring Steel Magnetic Build Plate
Extruder: Bowden Extruder
Extruder Material: Full-metal
Leveling Mode: CR Touch Auto-leveling
Display: 4.3'' Color Knob Screen
Mainboard: 32-bit Silent Mainboard
Rated Voltage: 100-120V~, 200-240V~, 50/60Hz
Slicing Software: Creality Slicer/Cura/Simplify3D
Data Transmission Method: Micro USB/TF Card
3D File Format: STL/OBJ/AMF
Supported Filament: PLA/PETG/ABS
Supported Language: Chinese/ English
Customer Reviews
Write A Review
Ask A Question
Reviews (8)
Questions (0)