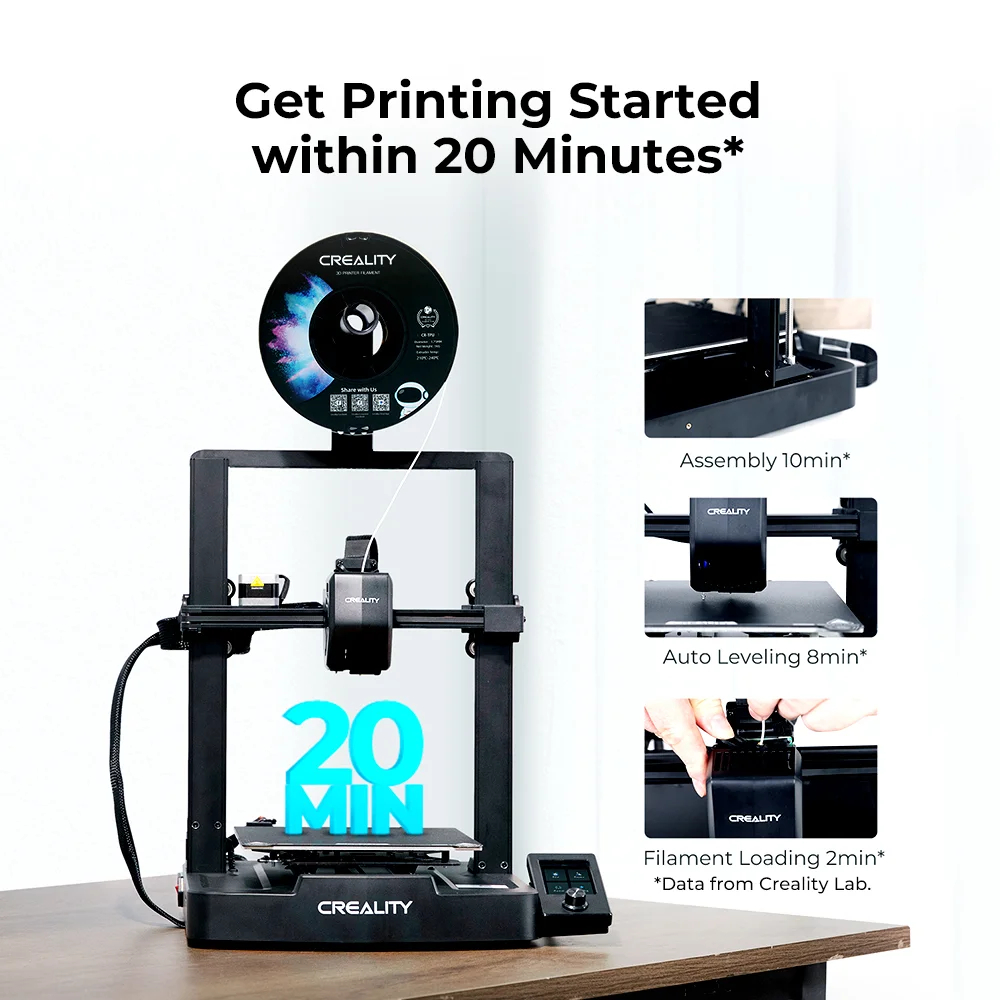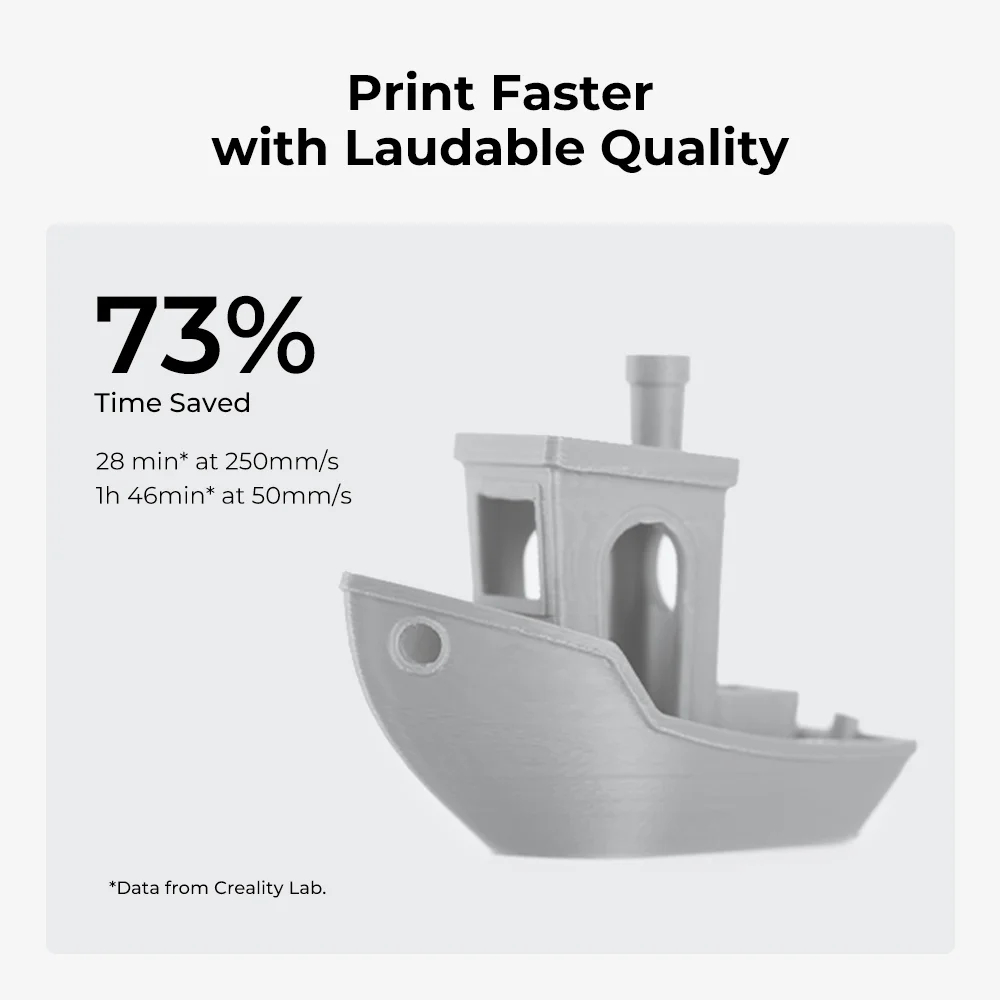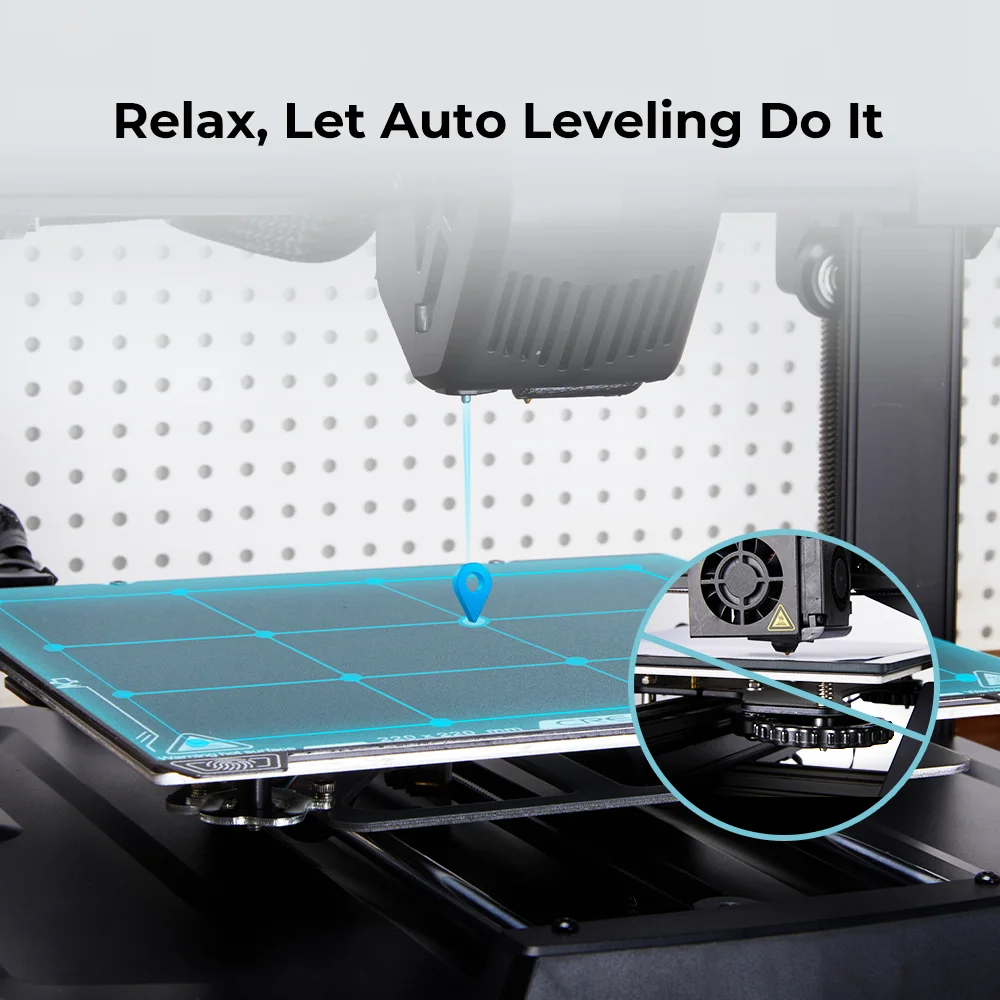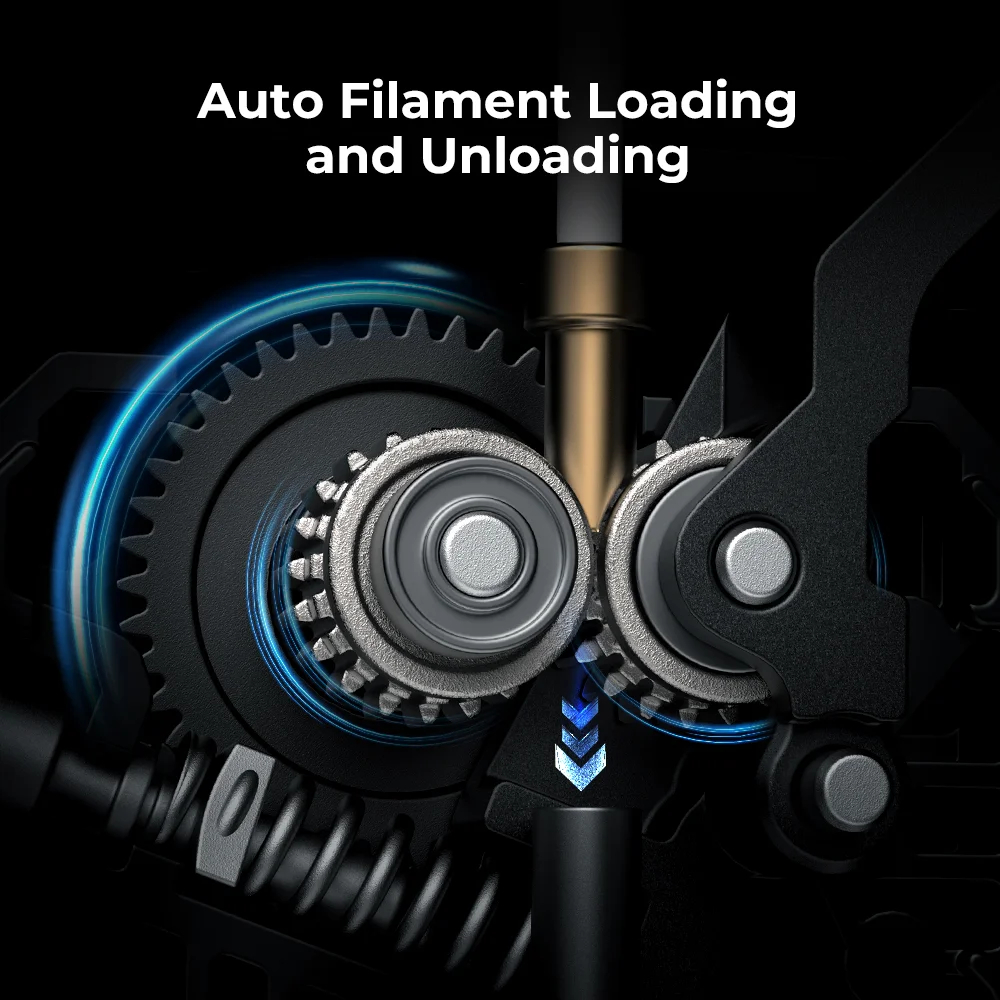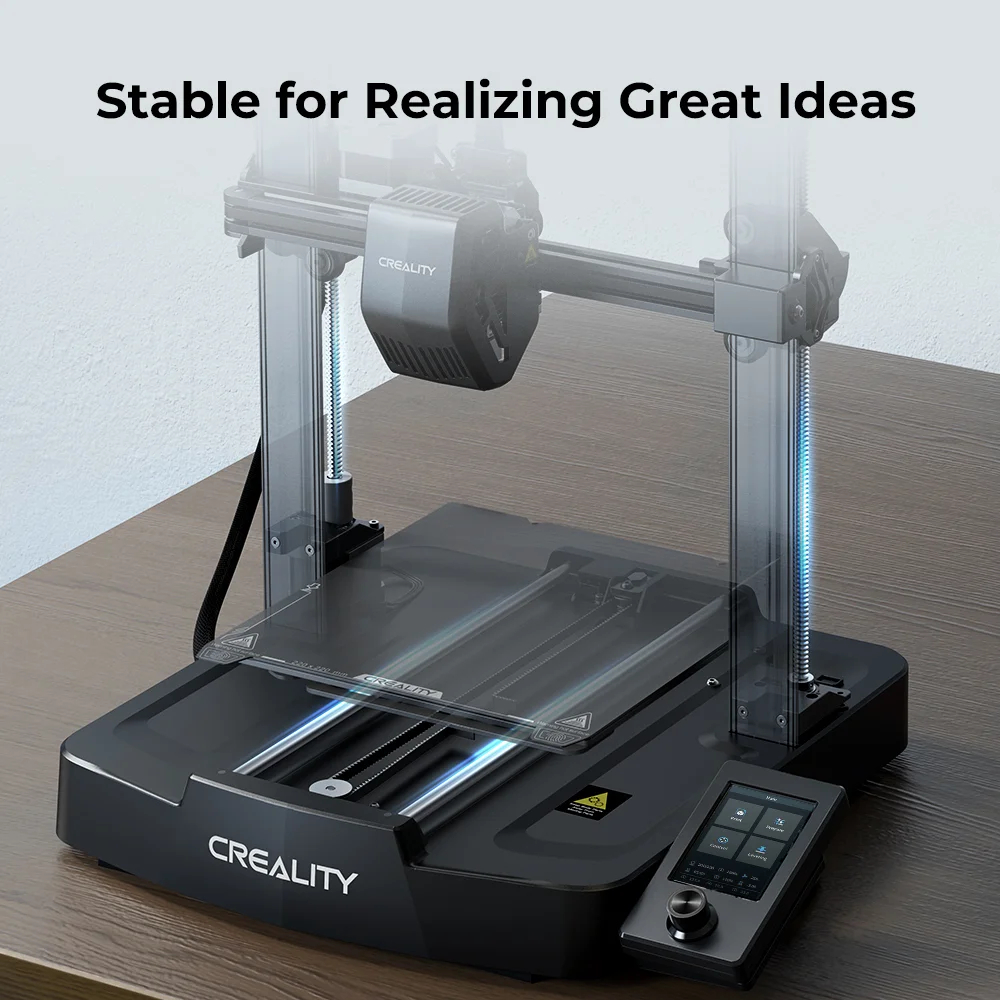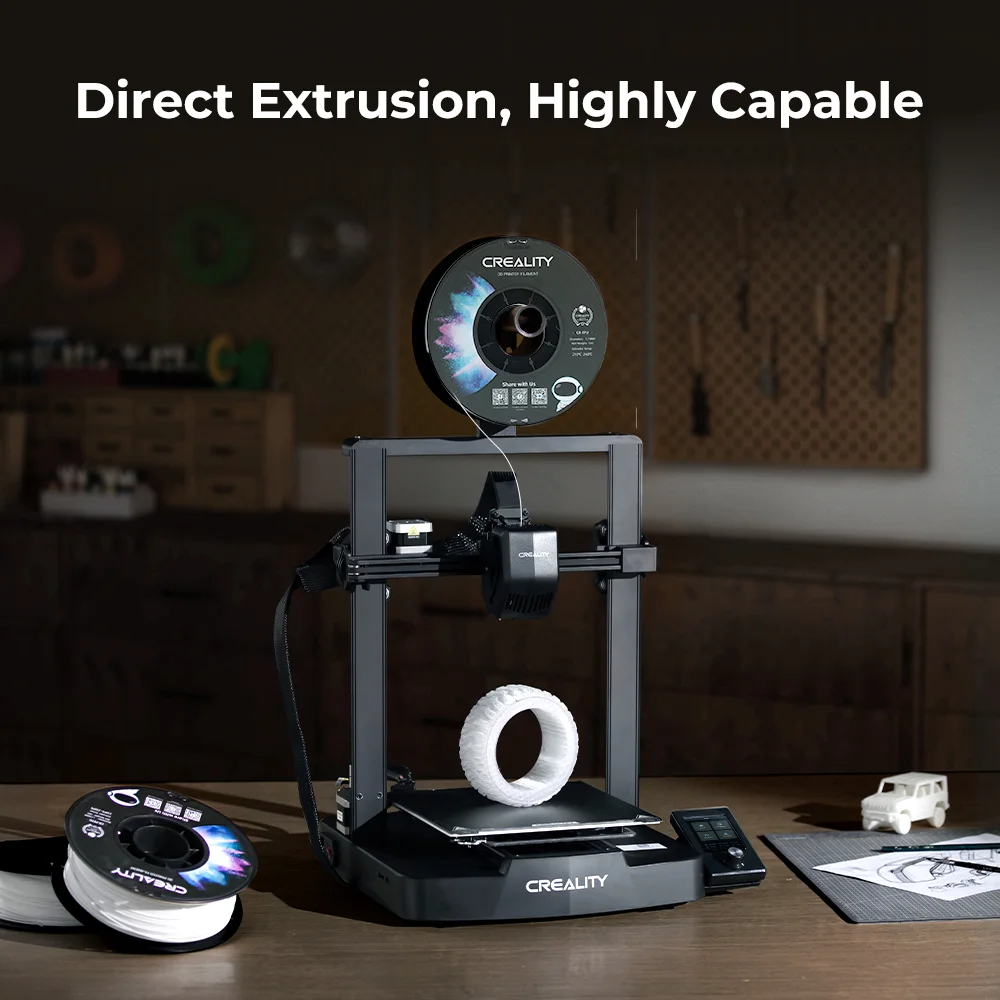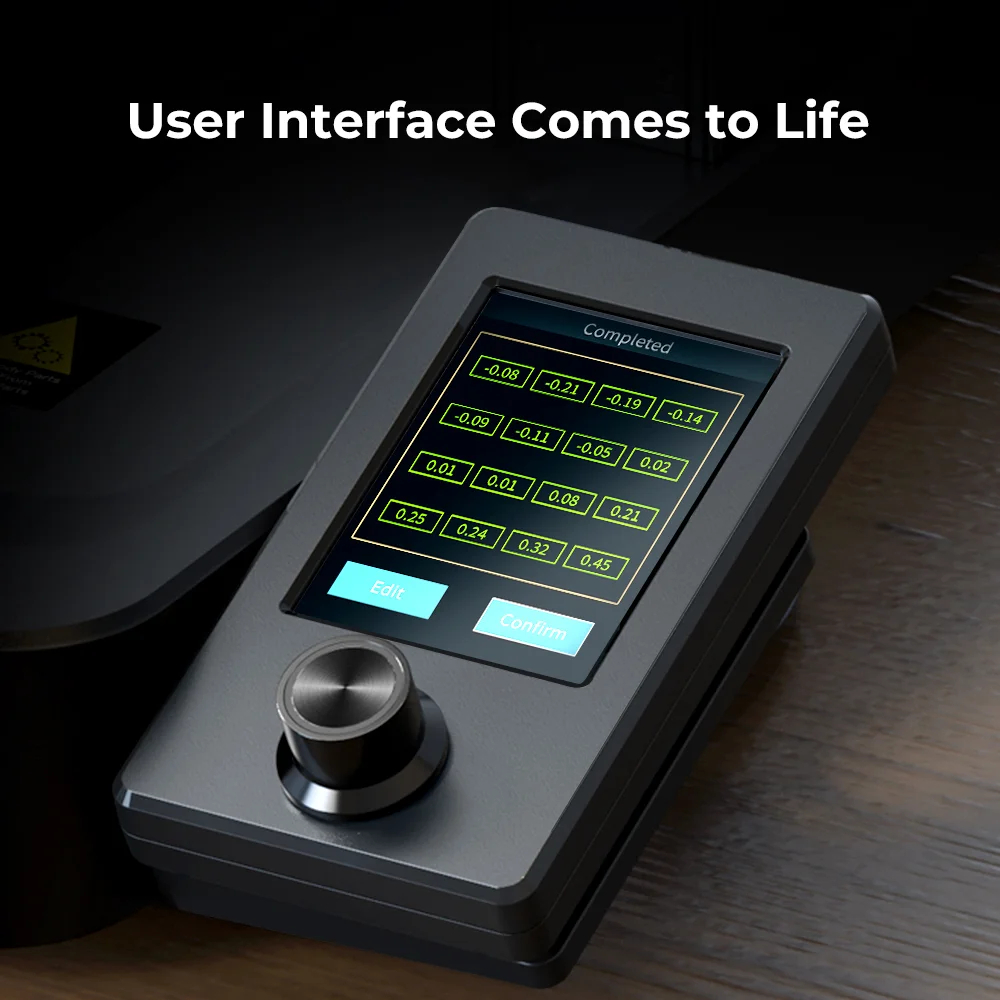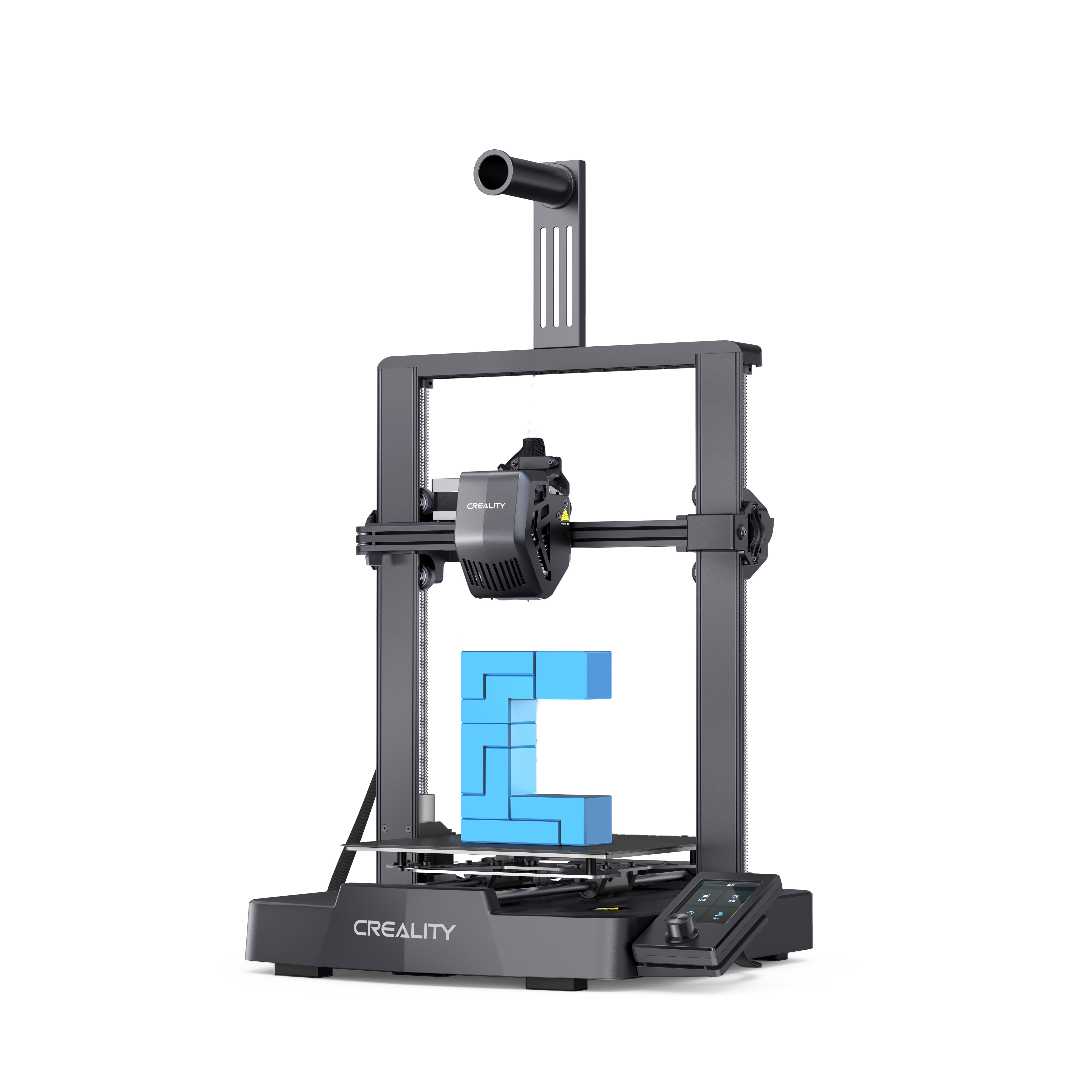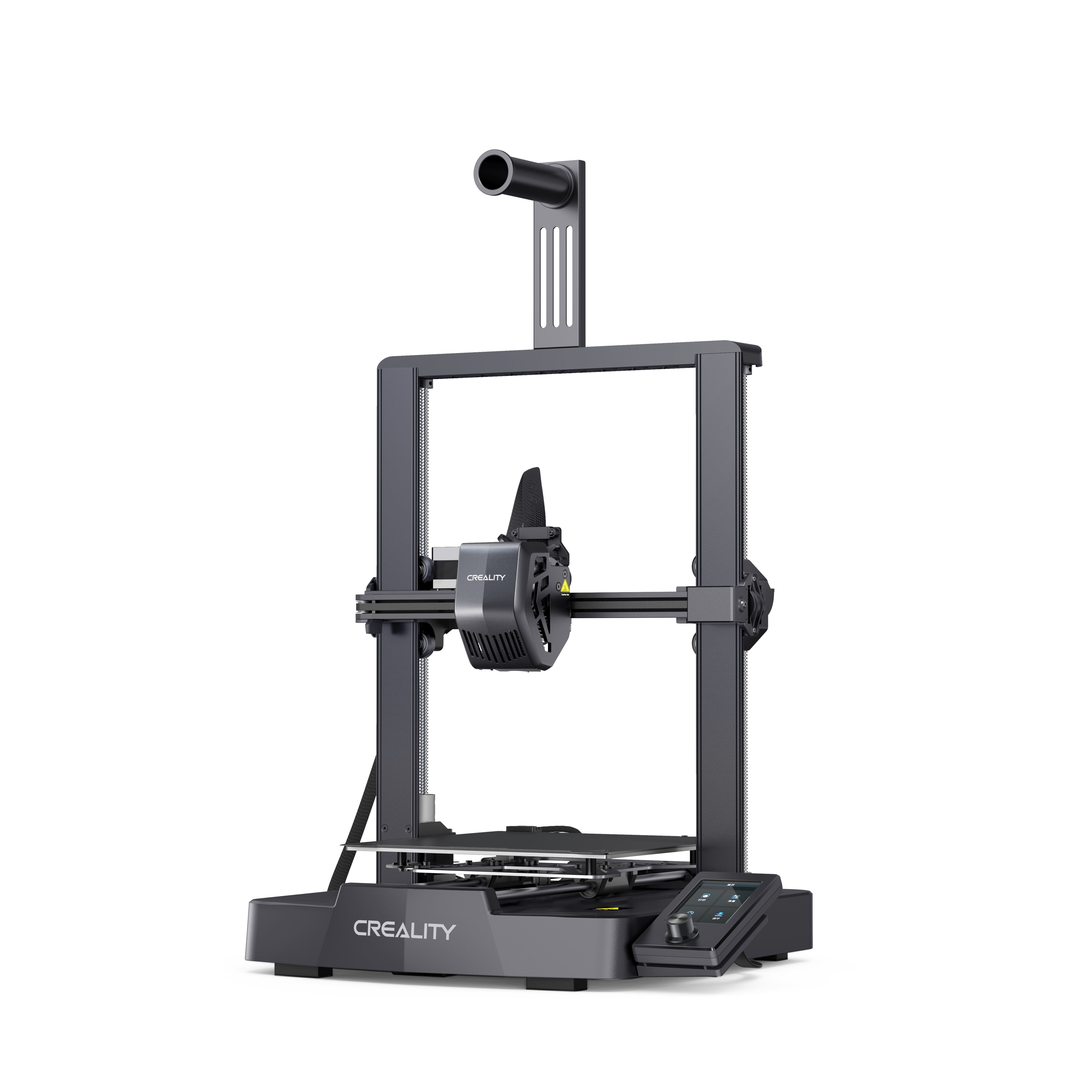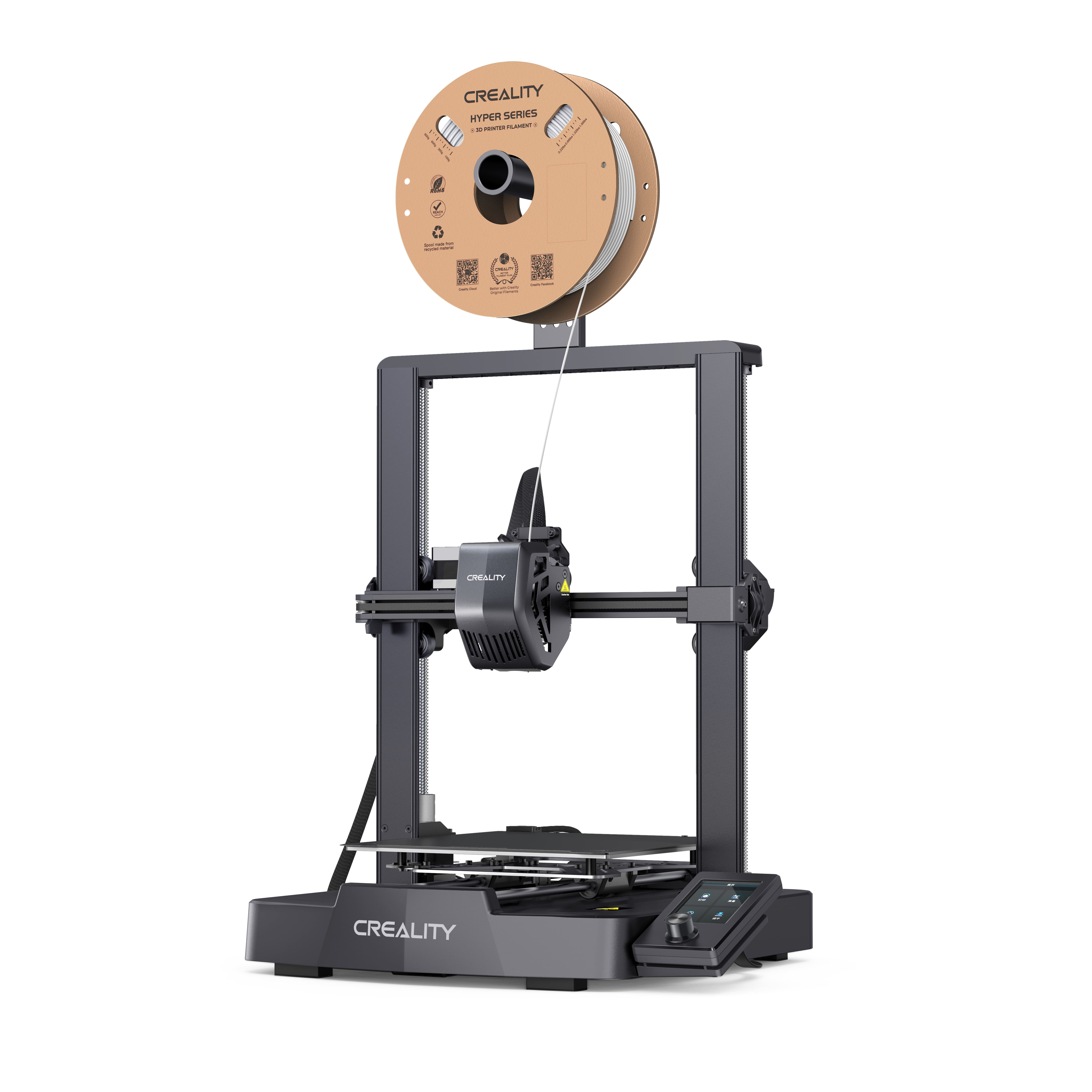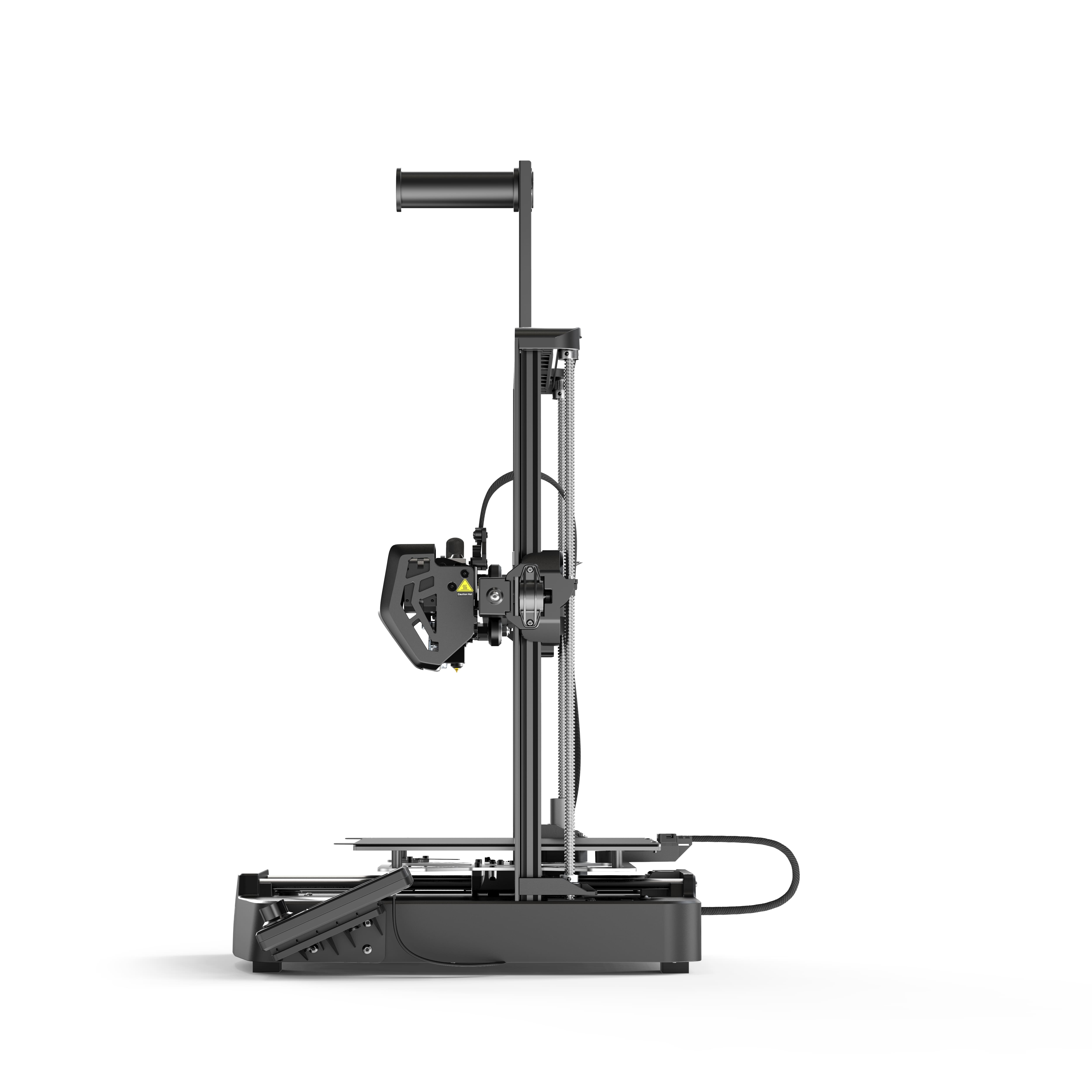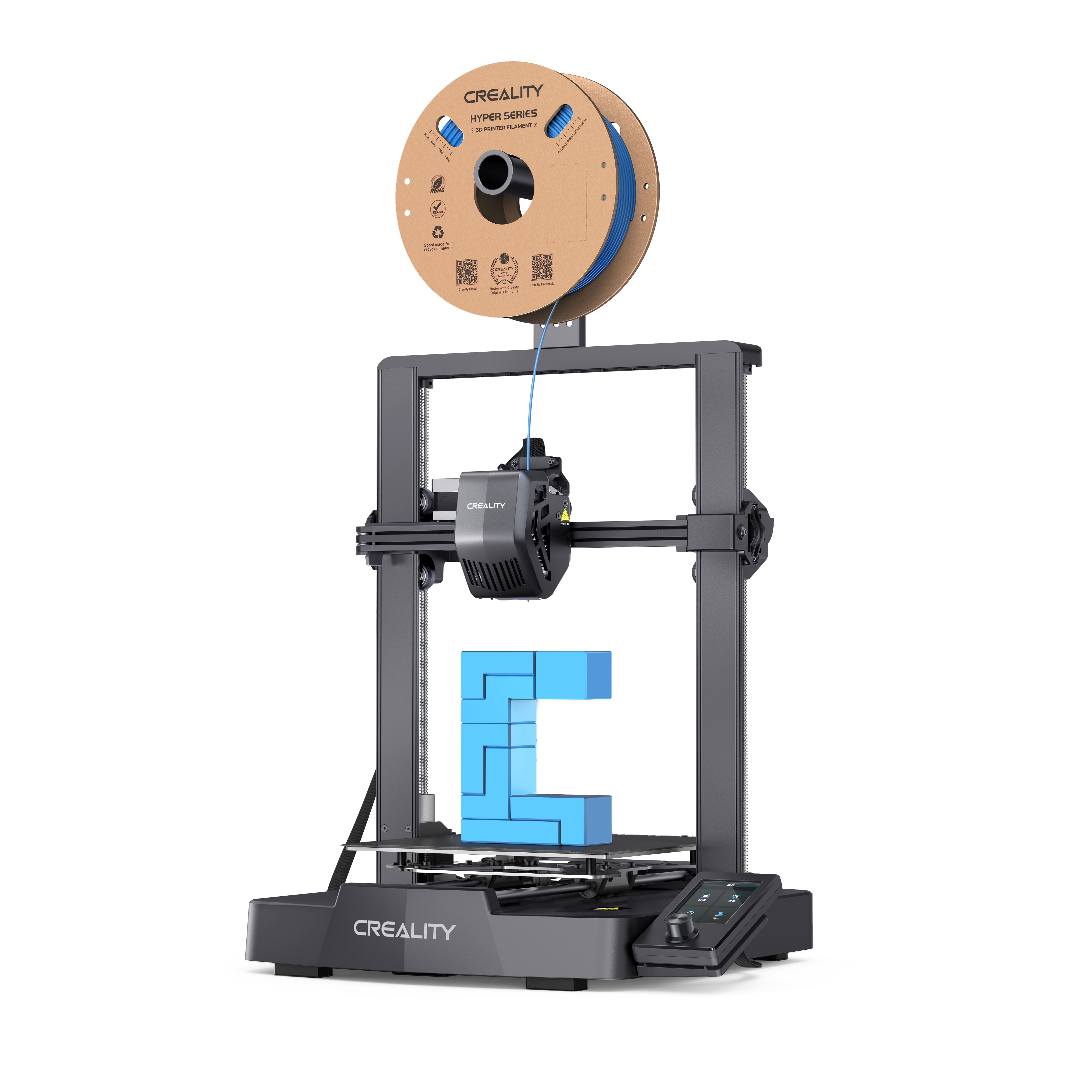 Creality Ender-3 V3 SE 3D Printer
Option/Type

Please select product attributes before purchasing~~
Ship to
It is expected to arrive within and will cost
£
GBP
to ship
This item can't be shipped to this Country/Region
Bundles
${ meal.bage }
${ meal.title }
${ meal.skus }
${ sku.name }:
${ skuVal }
People who bought this item also bought

Creality Ender 3 V3 SE 3D printer main features
The Creality Ender 3 V3 SE has popped up as an alternative to the Ender-3 V2 series by featuring a maximum print speed of 250 mm/s and an"optimized" UI that shows auto-leveling progress and printing parameters.
The latest brainchild of Creality sports a build volume of 220 x 220 x 250 mm, auto-leveling, a direct-drive extruder, a dual Z-axis, dual linear Y-axis shafts, and automatic filament loading and unloading.
250mm/s Max Printing Speed
Auto Leveling
0.1mm Printing Accuracy
Resume Printing
32-bit Silent Mainboard
220*220*250mm
Faster Printing Speed
Creality Ender-3 V3 SE 3D printer can print as fast as 250mm/s while keeping the print quality.
Auto Leveling
CR Touch for auto leveling and strain sensor for auto Z offset. Easy to get a perfect first layer.
Capable "Sprite" Direct Extruder
With direct extrusion, Creality Ender-3 V3 SE can print with various filaments smoothly, including the flexible TPU.
Y-axis Dual Linear Shafts
Wear-resistant linear shafts at the Y-axis ensure the steady and accurate motion of the build platform.
Intuitive UI Display
Optimized UI displays auto-leveling process and printing parameters at a glance.
Stable Dual Z-axis
Dual Z-axis synced by a quality timing belt, ensuring high print quality.
Auto Filament Loading / Unloading
One tap to load the filament, and one tap to unload it. Handy for filament replacement.
Compact and Sleek Design
Smaller to place around, but Creality Ender-3 V3 SE 3D printer still offers an ample build volume of 220*220*250mm.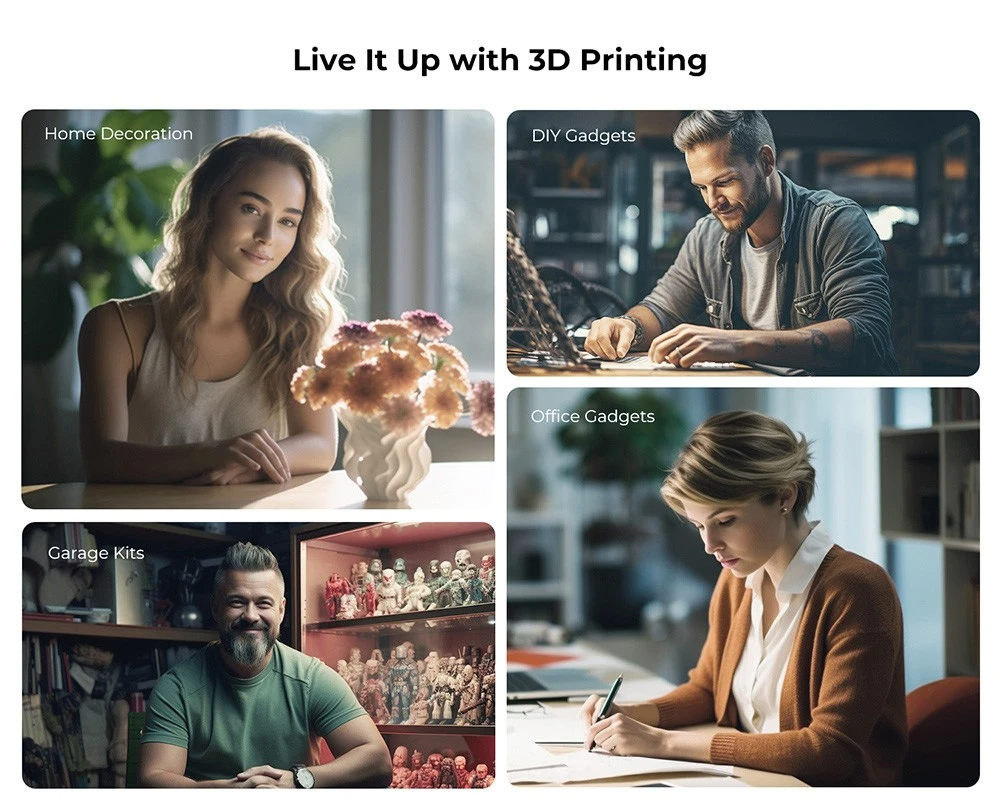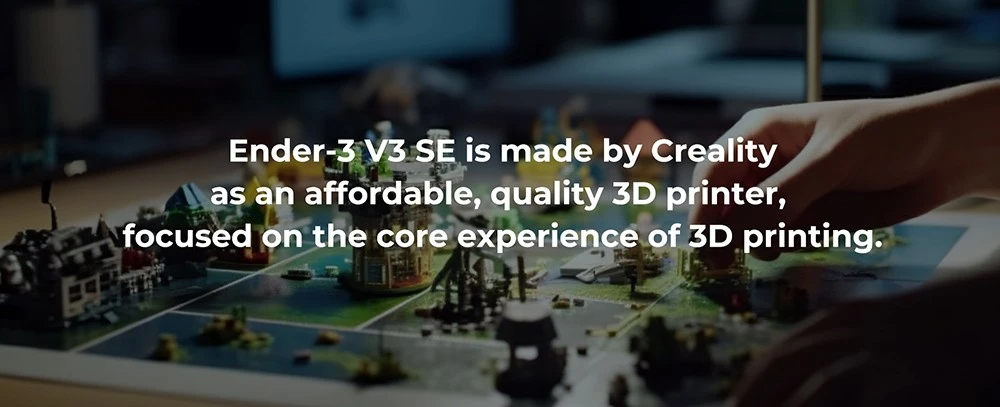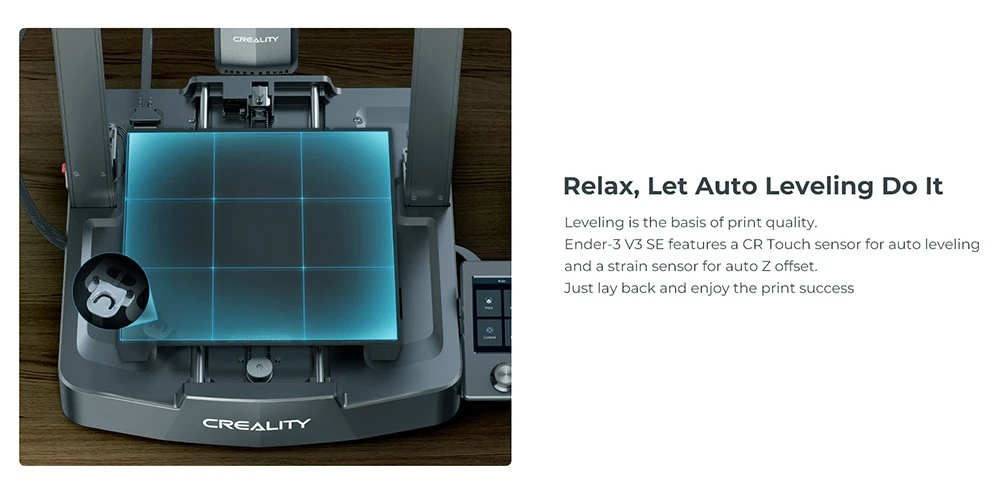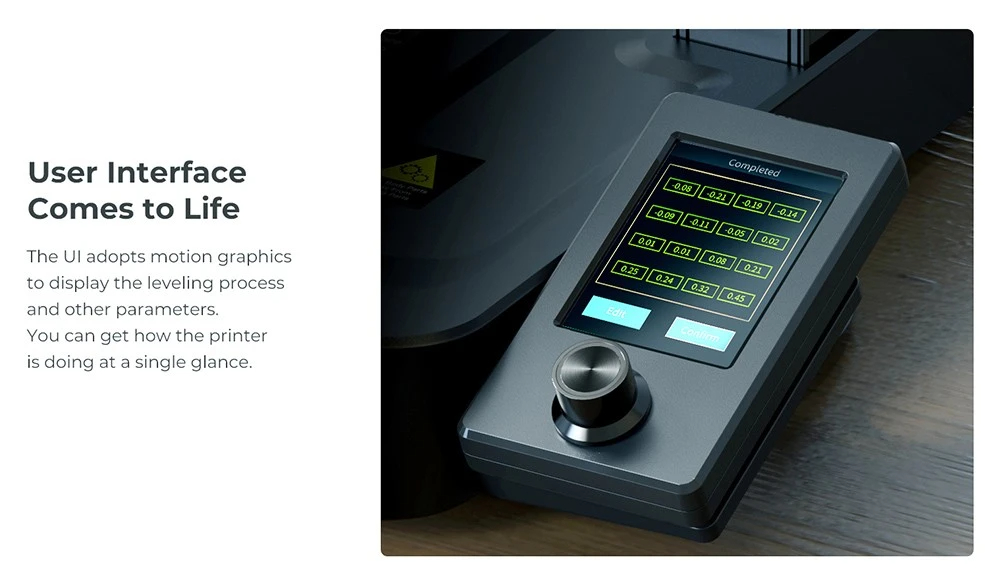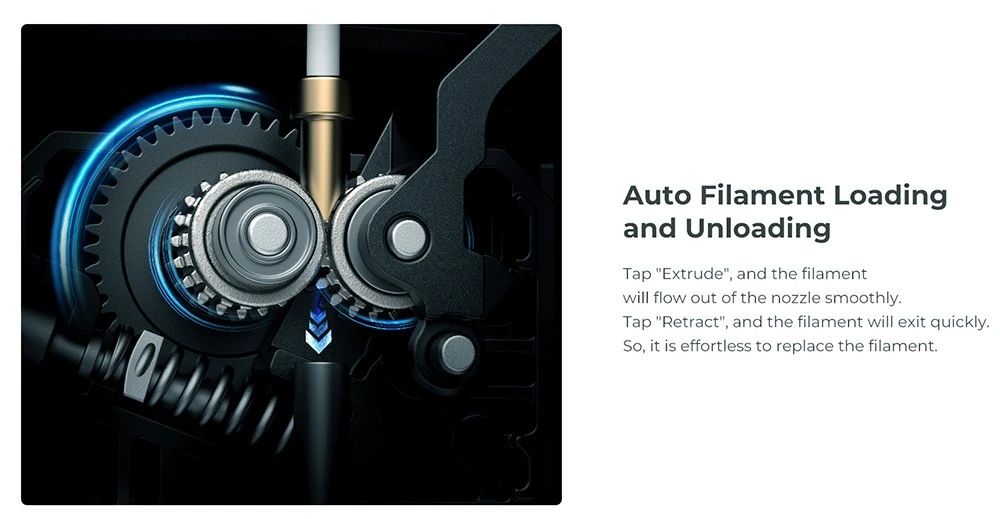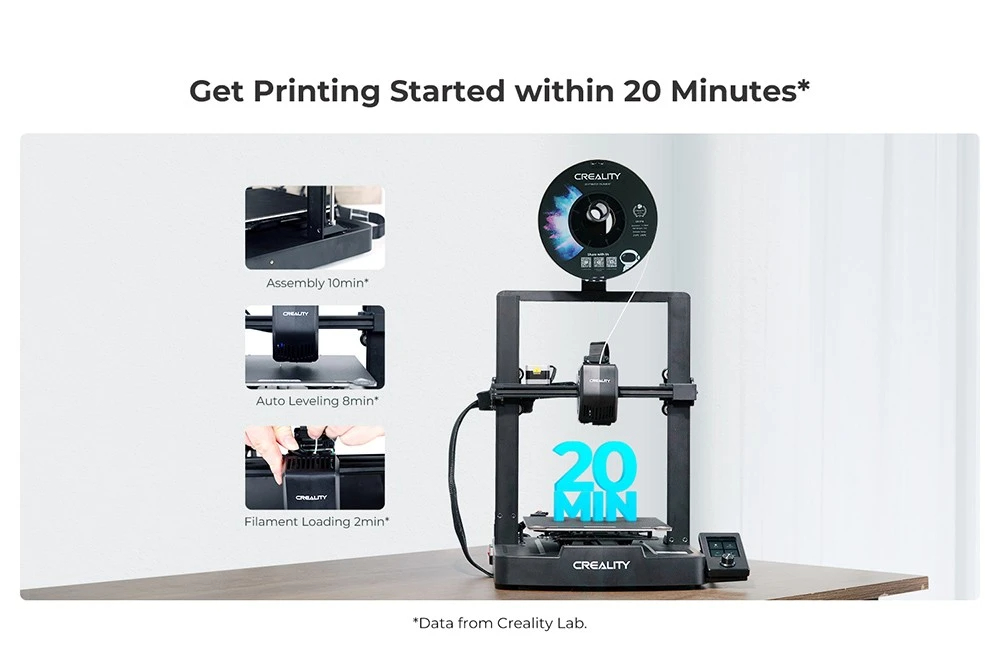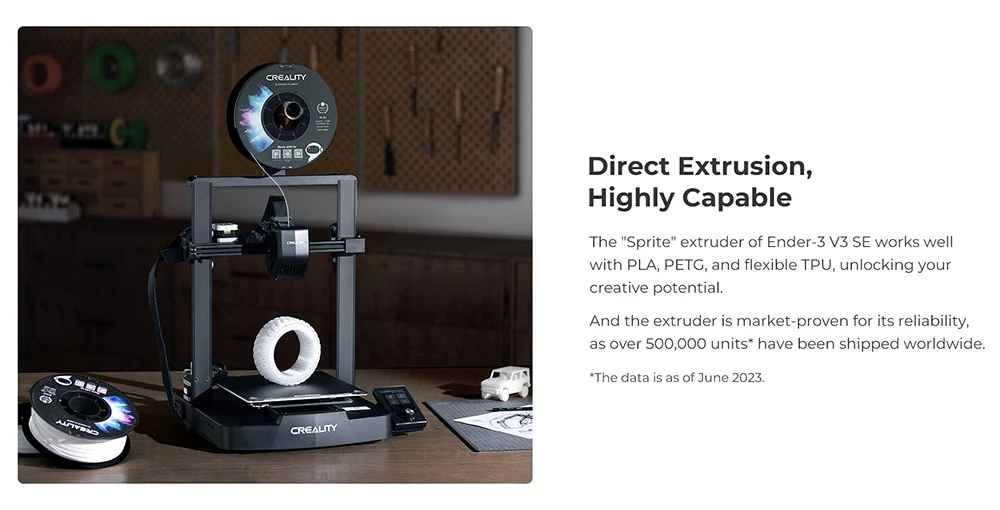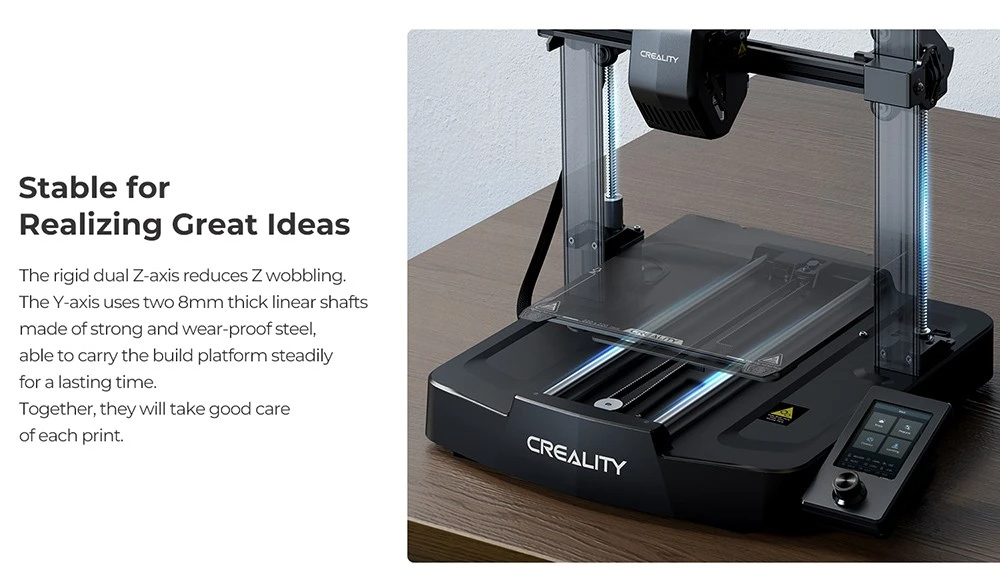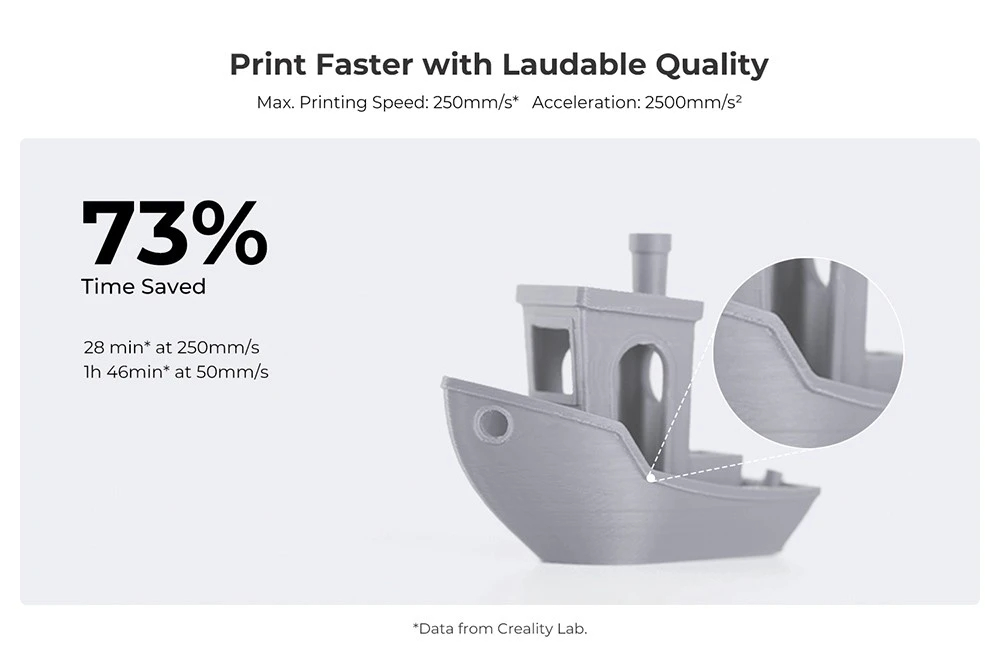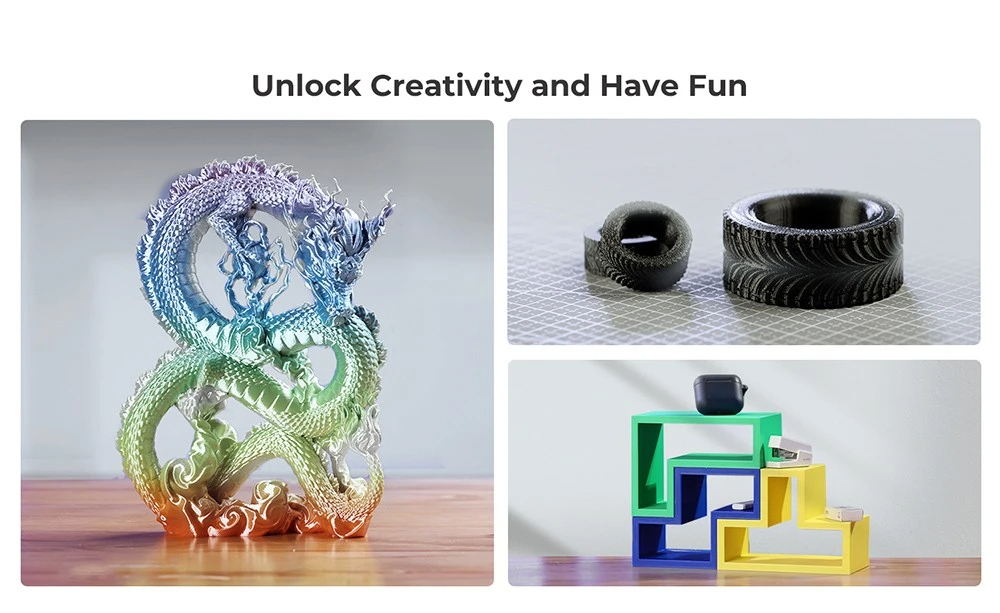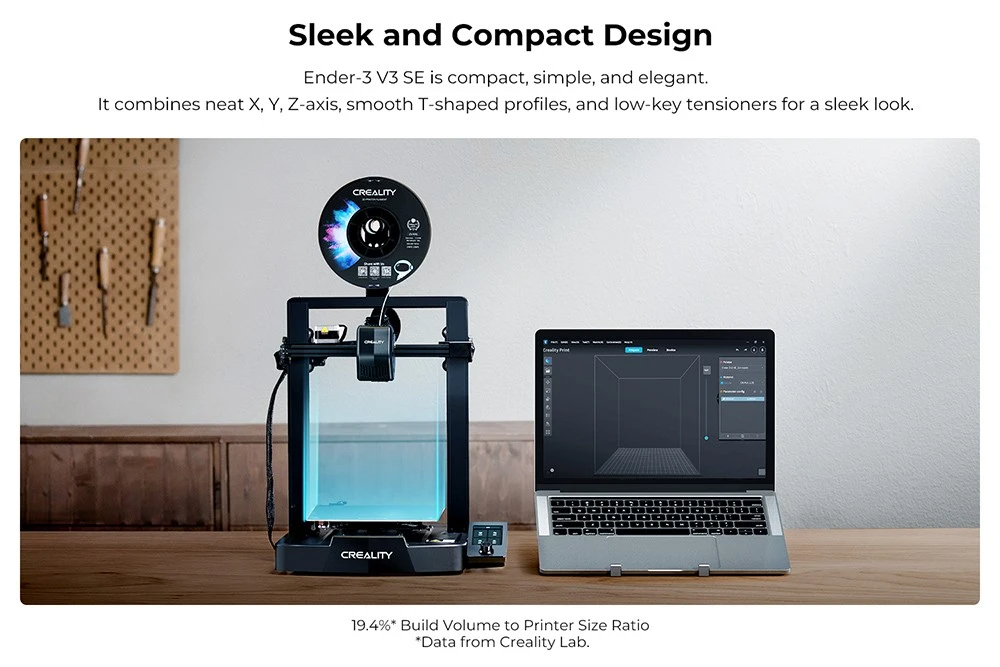 Specification
General
Brand: Creality
Type: 3D Printer
Model: Ender-3 V3 SE
Colour: Black
Specification
Build Volume: 220*220*250mm
Printing Technology: FDM
Typical Printing Speed: 180mm/s
Acceleration: 2500mm/s²
Max. Printing Speed: 250mm/s
Printing Accuracy: ±0.1mm
Extruder Type: "Sprite" Direct Extruder
Build Surface: PC Spring Steel
Heatbed Temperature: ≤100°C
Display Screen: 3.2'' Color Knob Screen
Nozzle Diameter: 0.4mm
Layer Height: 0.1-0.35mm
Leveling Mode: Auto Leveling
Nozzle Temperature: ≤260°C
Mainboard Type: 32-bit Silent Mainboard
Power Loss Recovery: Yes
Extruder Count: 1
Rated Power: 350W
Supported Filaments: PLA, PETG, TPU(95A)
Slicing Software: Creality Print, Cura, Repetier-Host, Simplify3D
Rated Voltage: 100-120V, 60Hz
File Transfer: SD Card, USB-C Cable
File Formats for Slicing: STL, OBJ, AMF
UI Languages: English, French, Portuguese, Turkish, German, Spanish,
Italian, Russian, Japanese, Chinese
Weight & Size
Product Weight: 6.5kg
Package Weight: 7.1kg
Product Size(L x W x H): 365*345*458mm
Package Size(L x W x H): 565*385*195mm
Package Contents
1 x 3D Printer
1 x User Manual

Customer Reviews
Write A Review
Ask A Question
Reviews (14)
Questions (0)