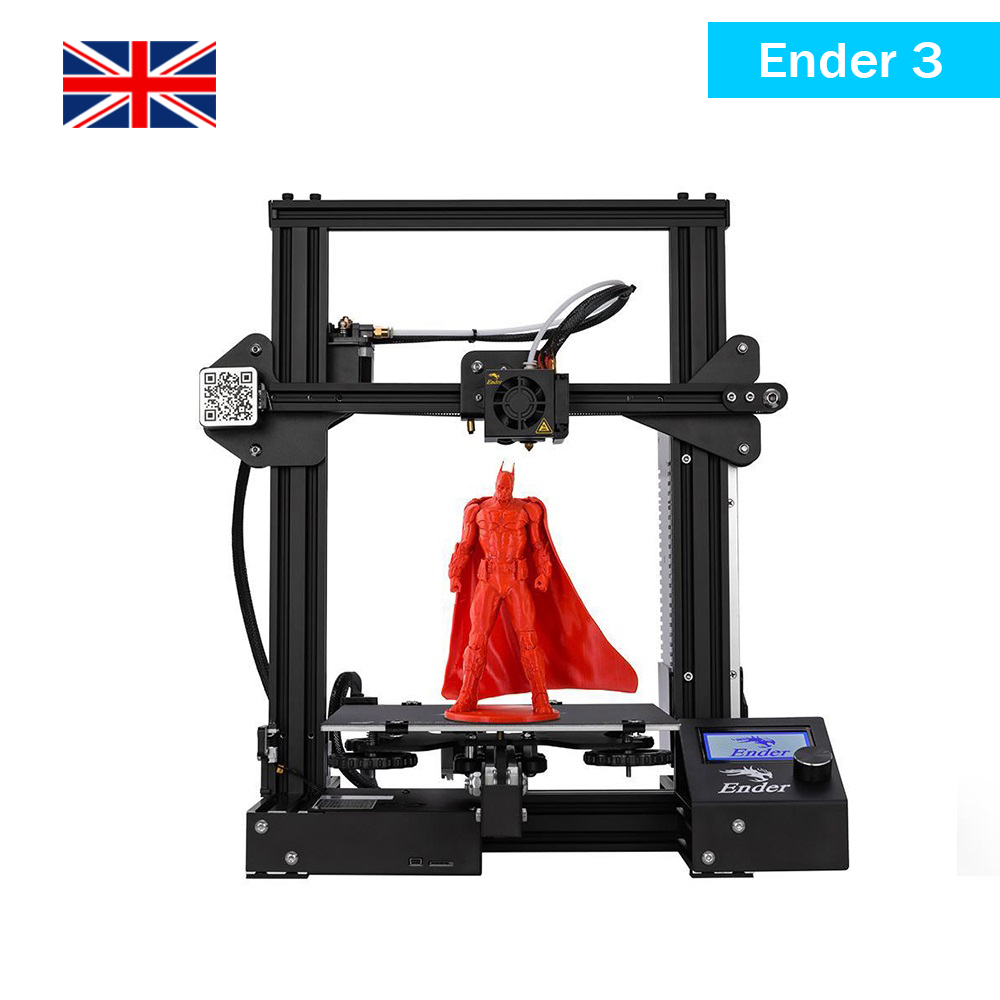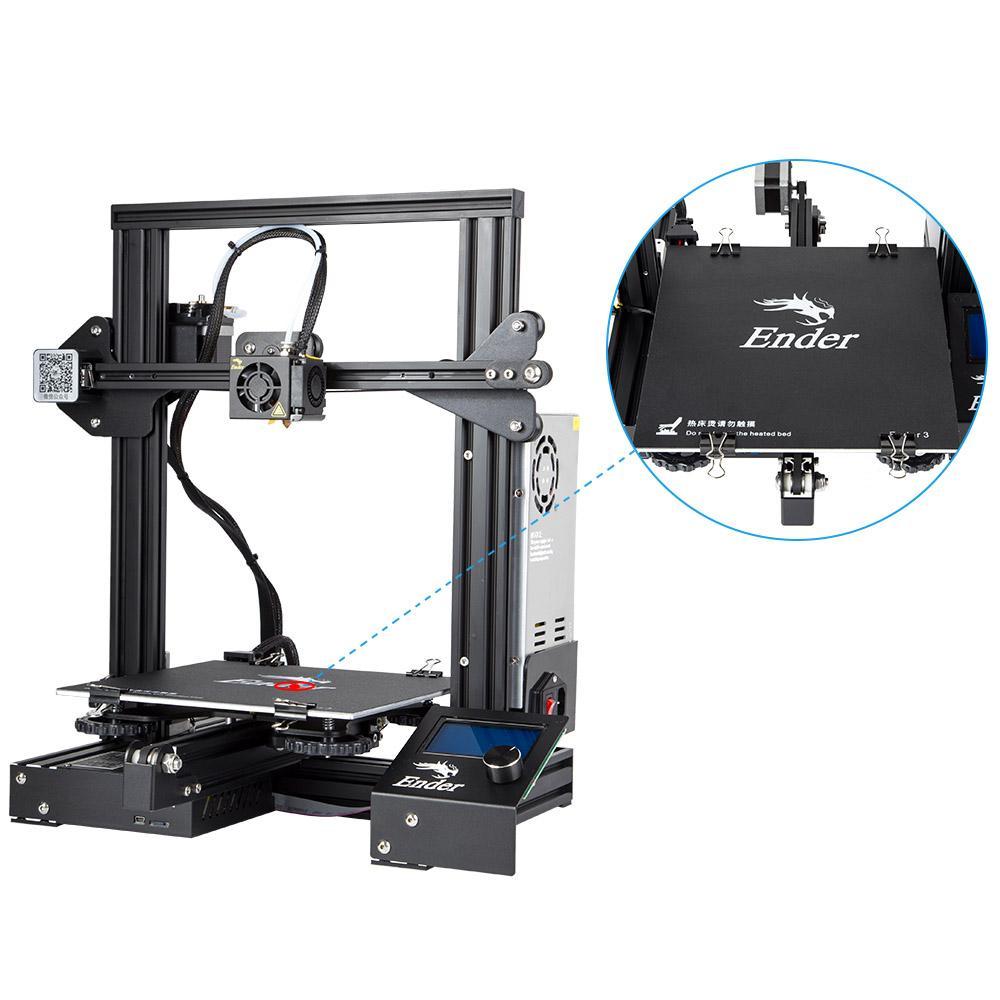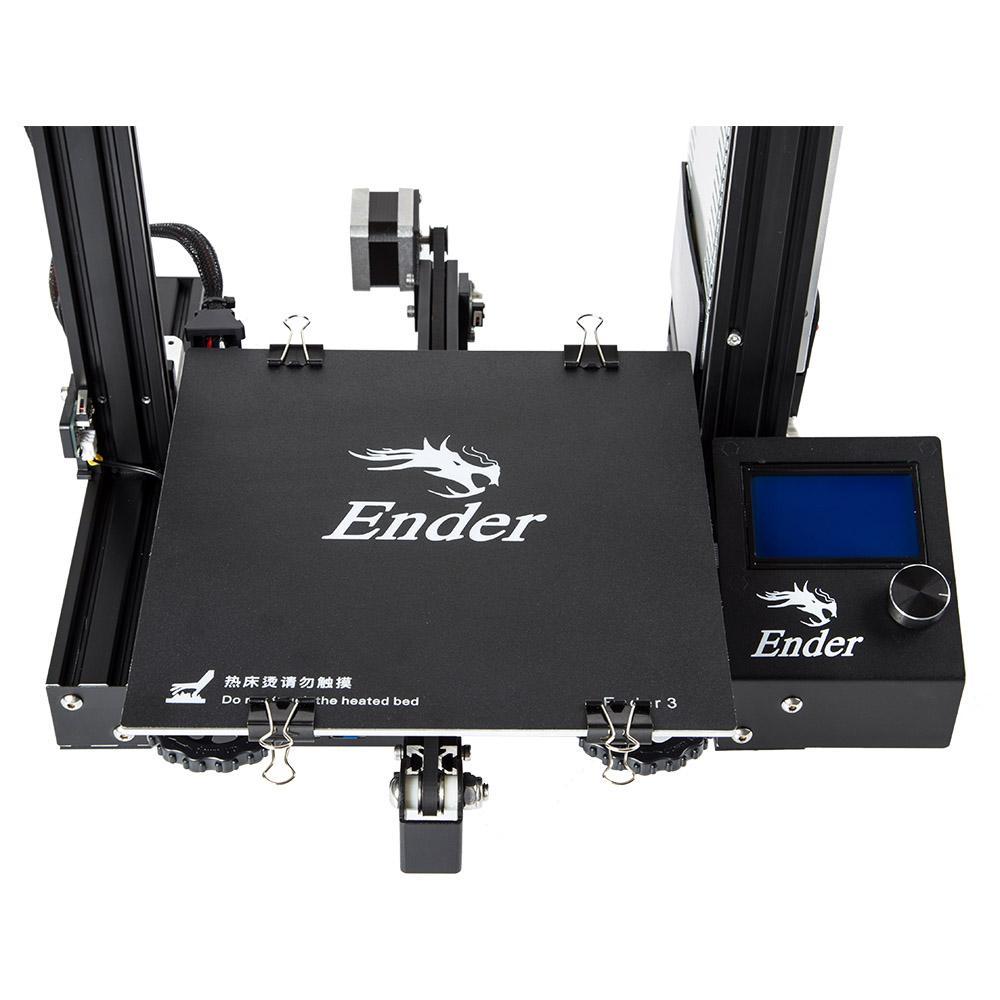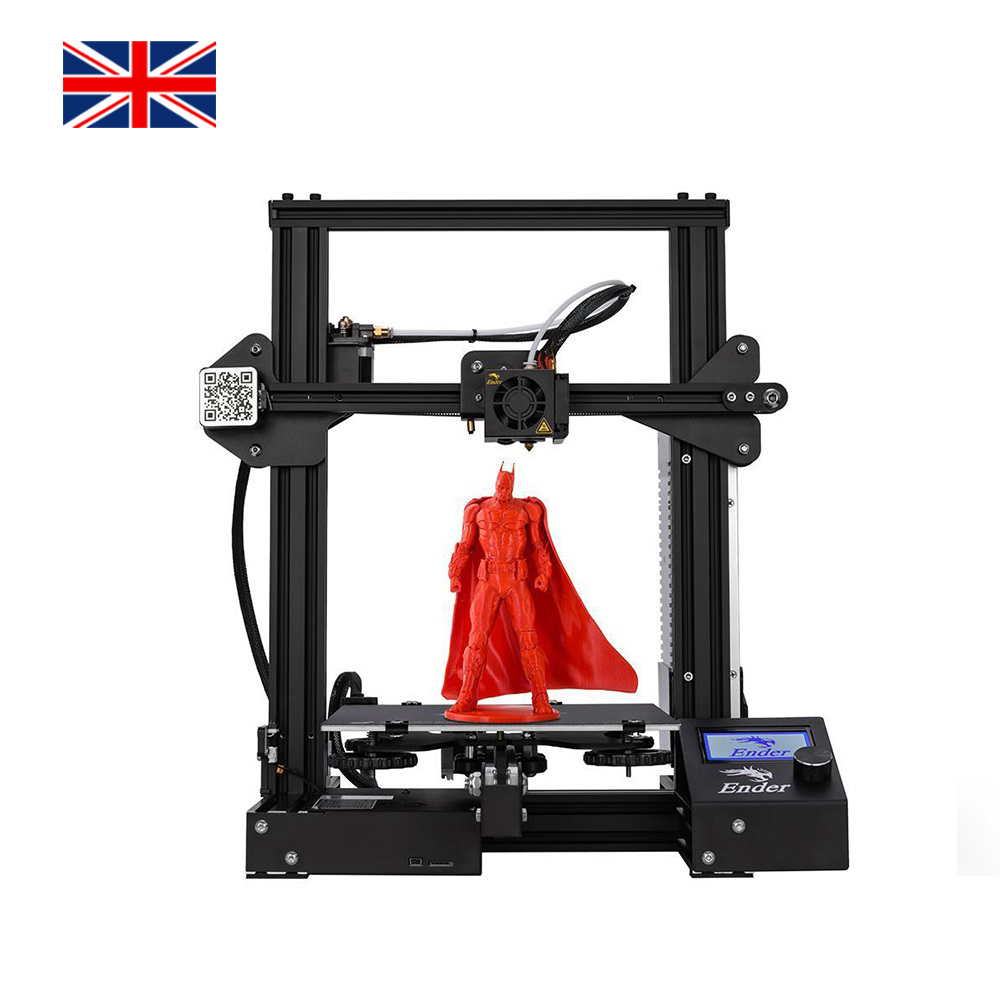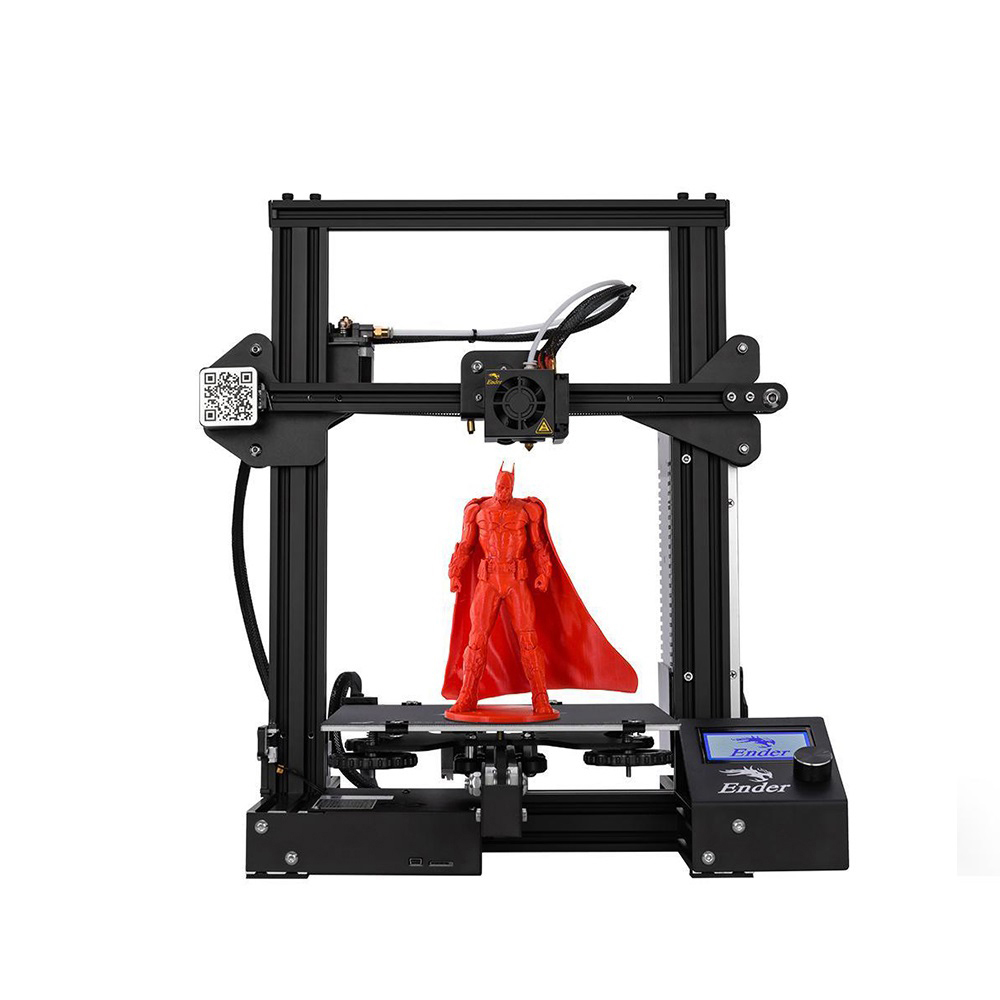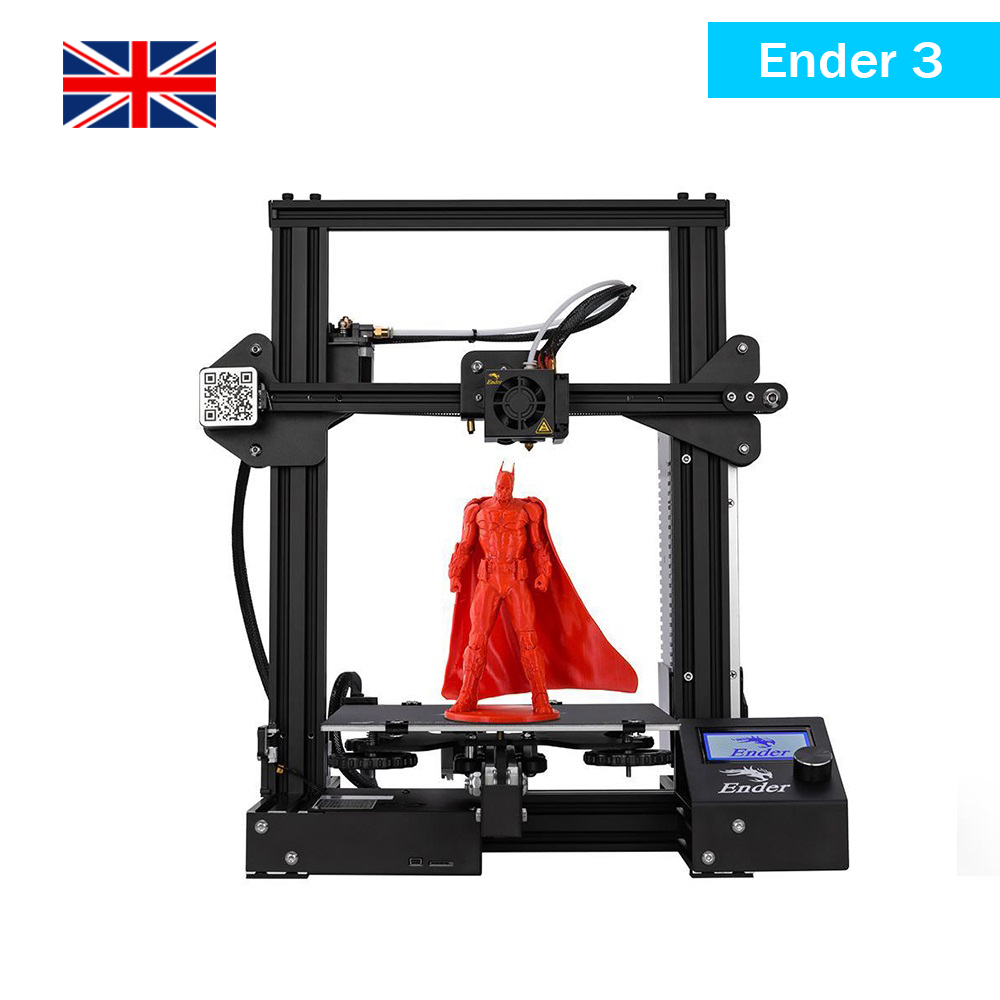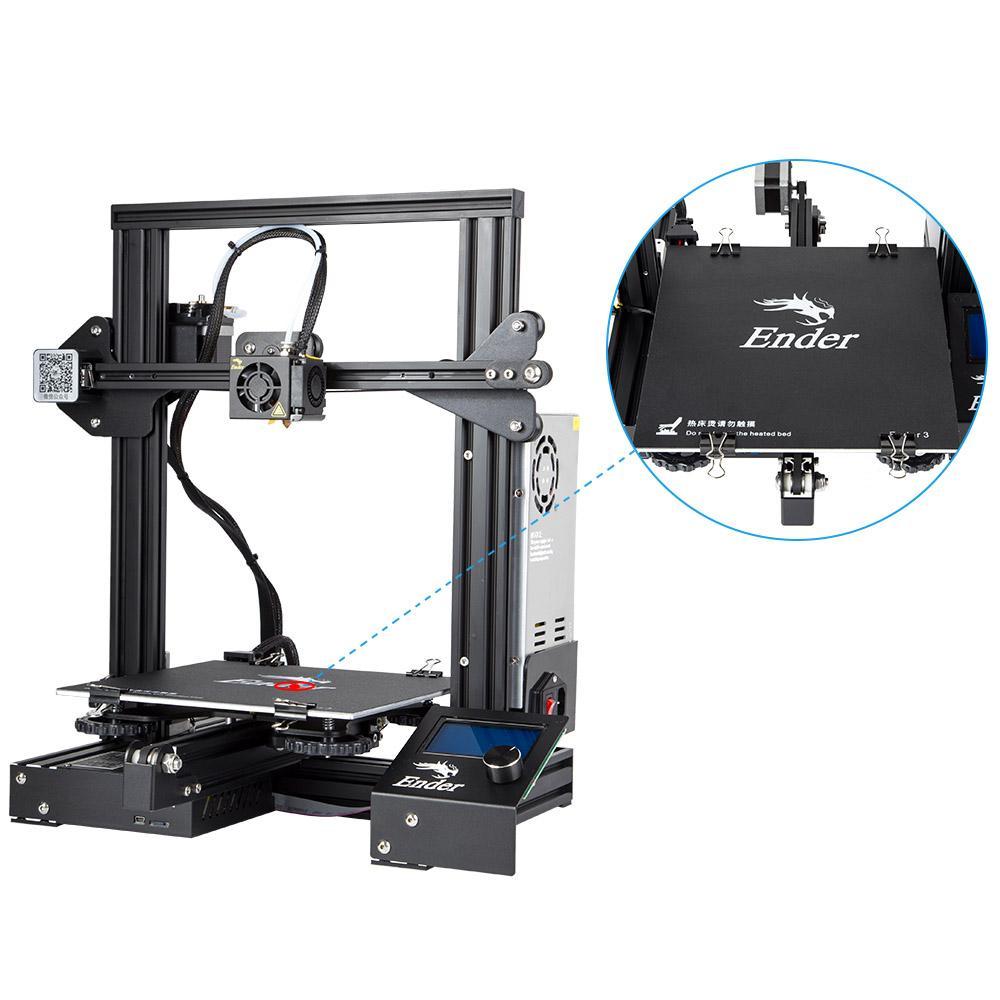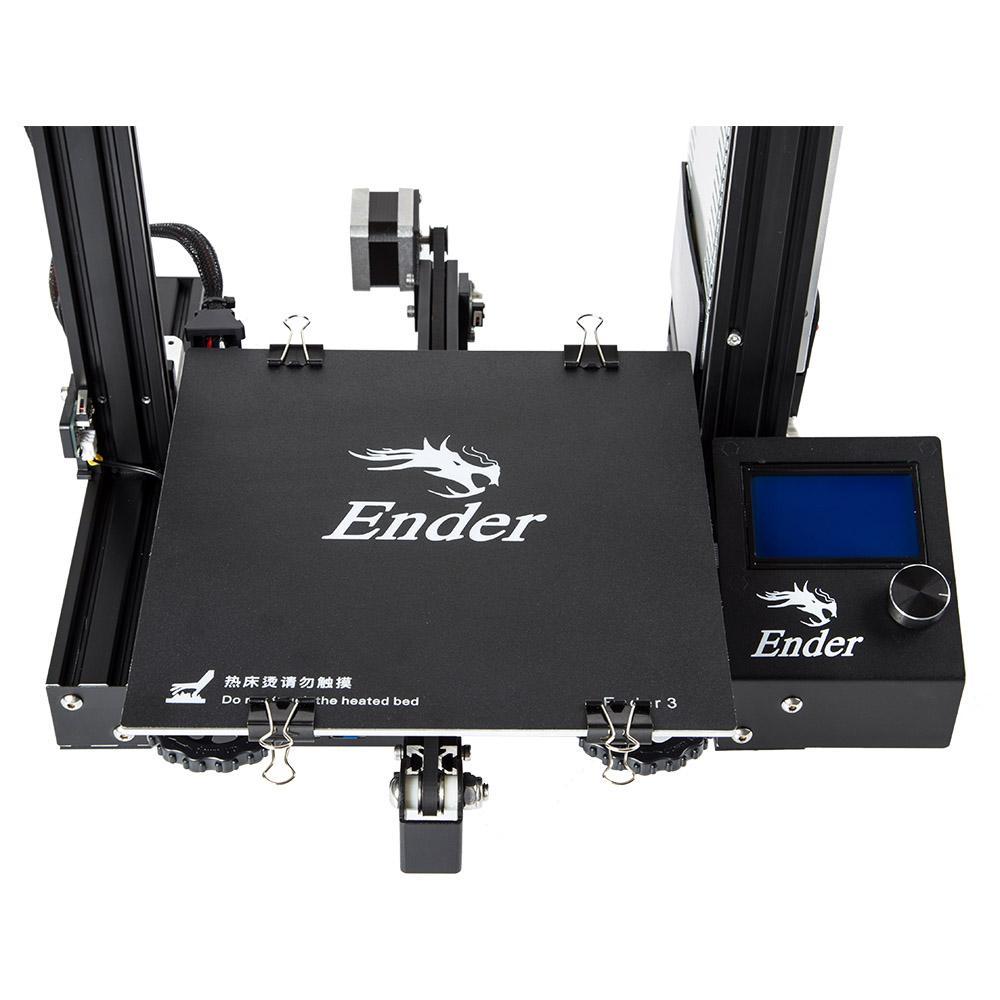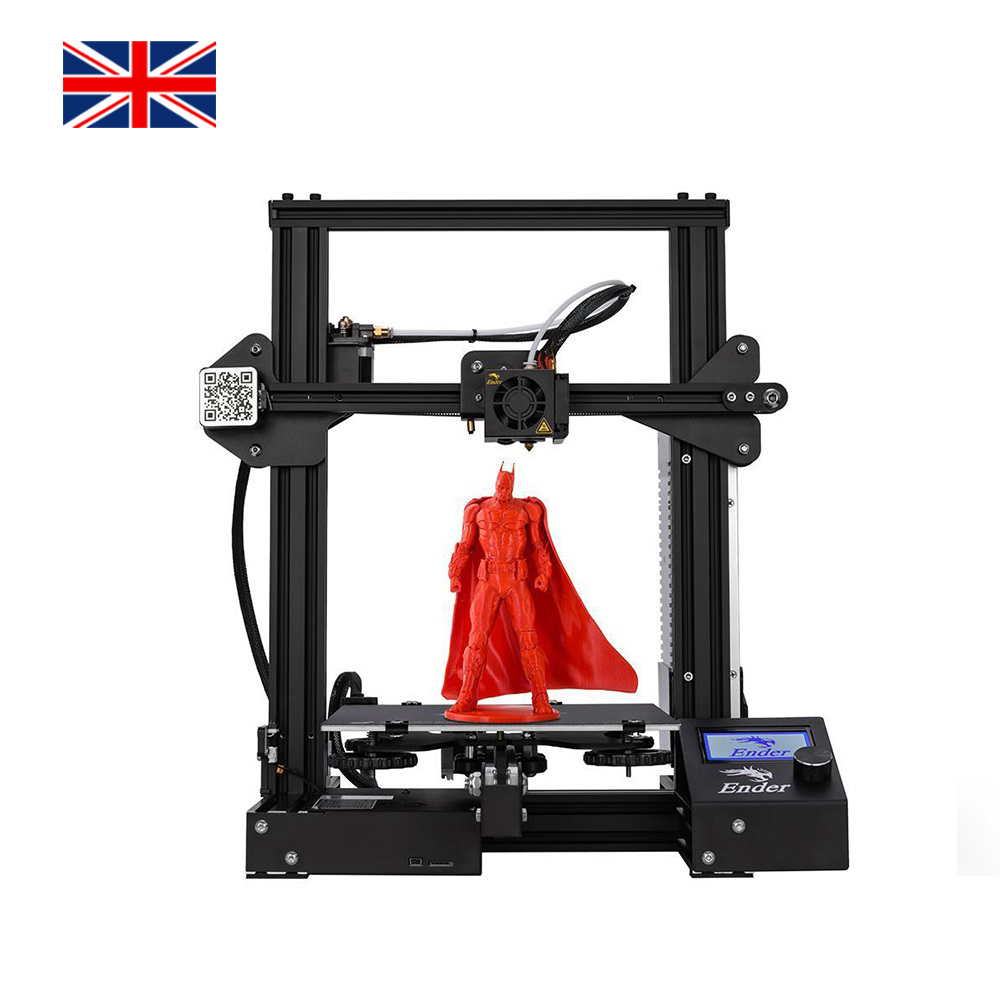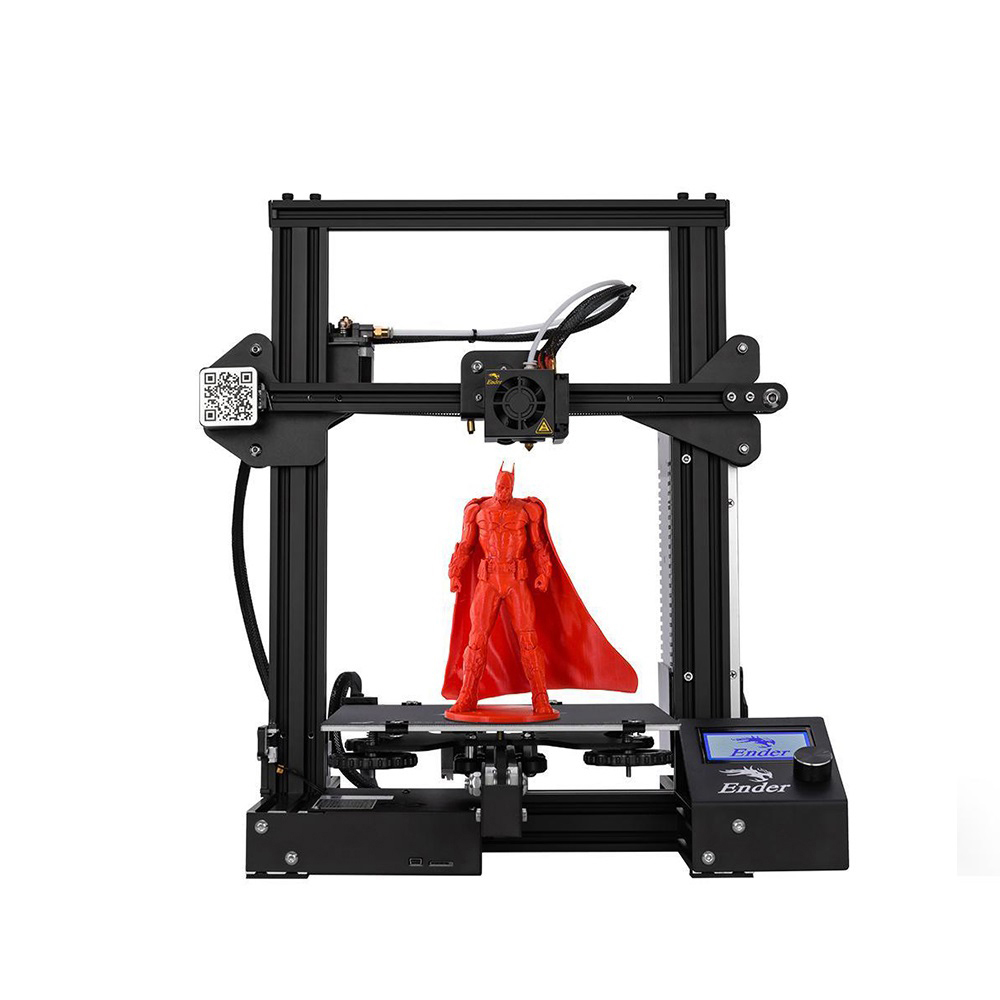 Ender 3 3D Printer
Easy and Quick Assembly | Advanced Extruder Technology | Safety Protected Power Supply
£
148.00
GBP
£
169.00
GBP
Best Selling
Ship From

Please select product attributes before purchasing~~
This item can't be shipped to this Country/Region
It is expected to arrive within3 daysand will cost£10to ship
View more 3D printers: Click Here
↓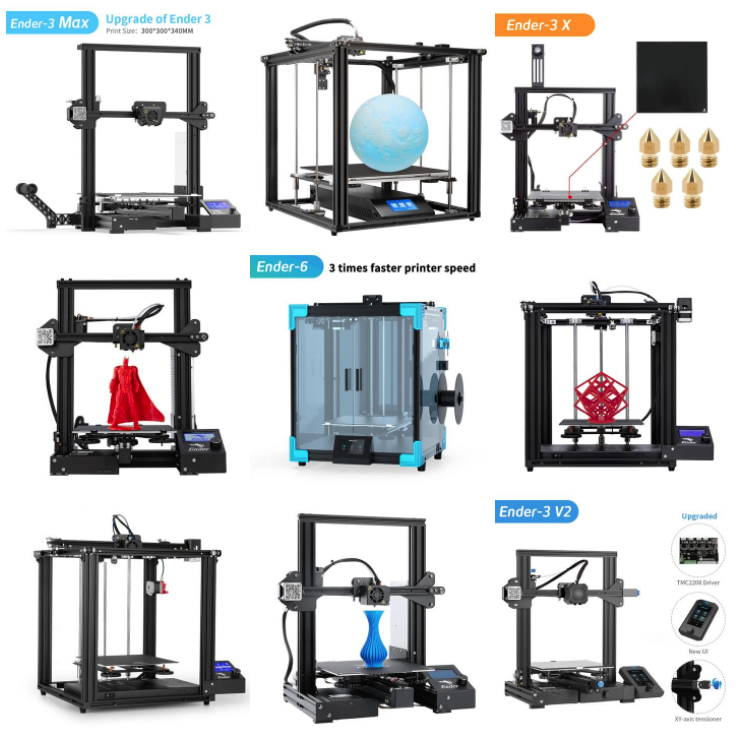 About Ender-3 3D Printer
Easy and Quick Assembly: It comes with several assembled parts, you only need about 2 hours to assemble 20 nuts well.
Advanced Extruder Technology: Upgraded extruder greatly reduces plugging risk and bad extrusion; V-Shape with POM wheels makes it move noiseless, smoothly, and durable.
Safety Protected Power Supply: Only needs 5 minutes for the hotbed to reach 110℃.
It is a great project for middle school and high school-aged students. The perfect gift to spark a lifelong love for science and engineering, and provide a deeper understanding of machinery and robotics.
Ender-3 V2-Upgraded Version of Ender 3

Updated mainboard with silent TMC2208 stepper drivers: Compared to the Ender 3and Ender 3 pro, a V2 design that delivers users out-of-the-box experience and silence-oriented upgrades(quieter 3D printers).
New UI & 4.3 Inch Color Screen: With a 4.3-inch color screen and a redesigned UI that prioritizes ease of use, the Ender-3 V2 is an ideal choice for beginners.
Carborundum Glass Bed: Better adhesion when you need it, and easier to remove prints when cooled.
Easier Maintenance: Pre-installed X and Y-Axis belt tension make it even easier to keep your machine printing at its best. Easily adjust belt tension to maintain accuracy performance.
Storage Toolbox: Forget where you put those tweezers or snips? Built-in compartment to store your 3D Printer essentials.
Comparison of Ender 3 and Ender 3 V2
FAQ
1. How to get the model?
Available through 3D scanner, own modeling, website download (printing tiger, demon monkey, printing)
2. How to deal with the problem of warping during printing?
The temperature of the hotbed can be set to 50-60 degrees Celsius, re-leveling, the nozzle, and the hotbed are kept at a thickness of A4 paper, and the printing area is coated with solid glue.
3. How to maintain the printer?
Please clean the fan blades, apply lubricant (grease) to the lead screw and clean the throat (3-6 months) regularly.
4. How to deal with platform and nozzle shaking?
Tighten the eccentric nut, adjust the hotbed platform nut.
5. What should I do if the model cannot be removed?
Heat the hotbed to 60~70 degrees Celsius, and then shovel a little bit from the edge with a spatula.
Ender 3 & Ender 3 V2 Parameter
| | | |
| --- | --- | --- |
| Printer | Ender 3 | Ender 3 V2 |
| Modeling Technology | FDM(Fused Deposition Modeling) | FDM(Fused Deposition Modeling) |
| Printing Size | 220*220*250mm | 220*220*250mm |
| Machine Size | 440*410*465mm | 475*470*620mm |
| Package weight | 8kg | 9.6KG |
| Fliament | PLA/ABS/TPU | PLA/ABS/TPU/PETG |
| Input | AC 100-265V 50-60Hz | AC 115V/230V |
| Output | DC 24V 15A 360W | DC 24V 270W |
| Precision | ±0.1mm | ±0.1mm |
| Material shortage detection | No | No |
| Toolbox | No | Yes |
| Power off Resume | No | Yes |
| Printing Platform | Platform stickers | Carborundum Glass Platform |
| Teflon Tube | Ordinary Teflon tube | Ordinary Teflon tube |
| Layer Thickness | 0.1-0.4mm | 0.1-0.4mm |
| Screen | Normal Interface | New UI Interface |