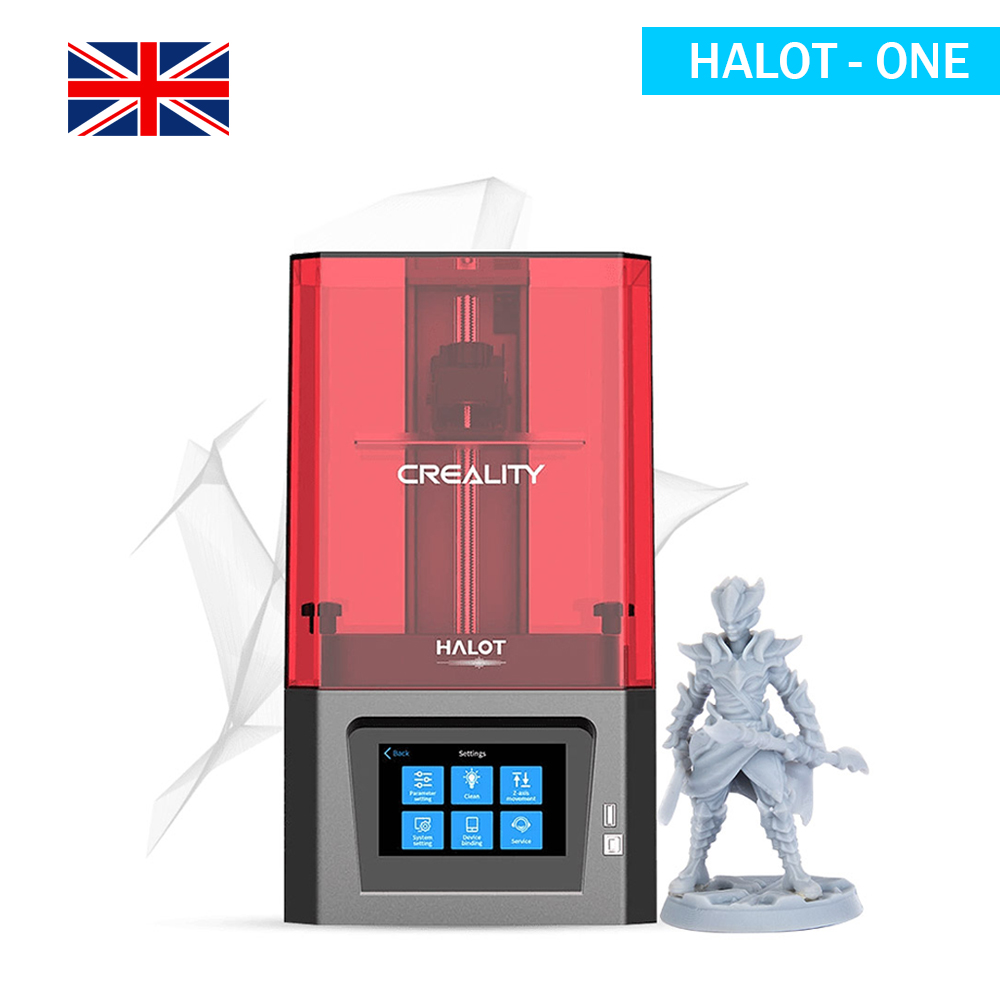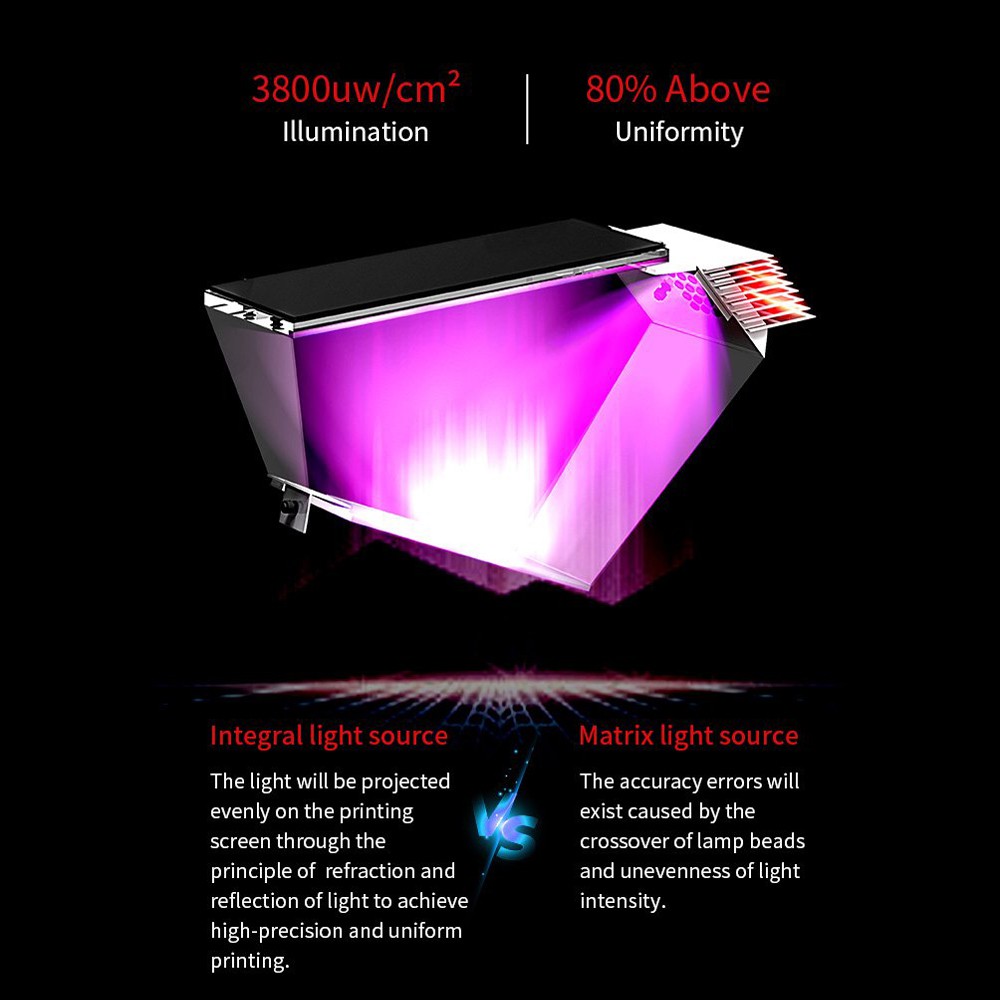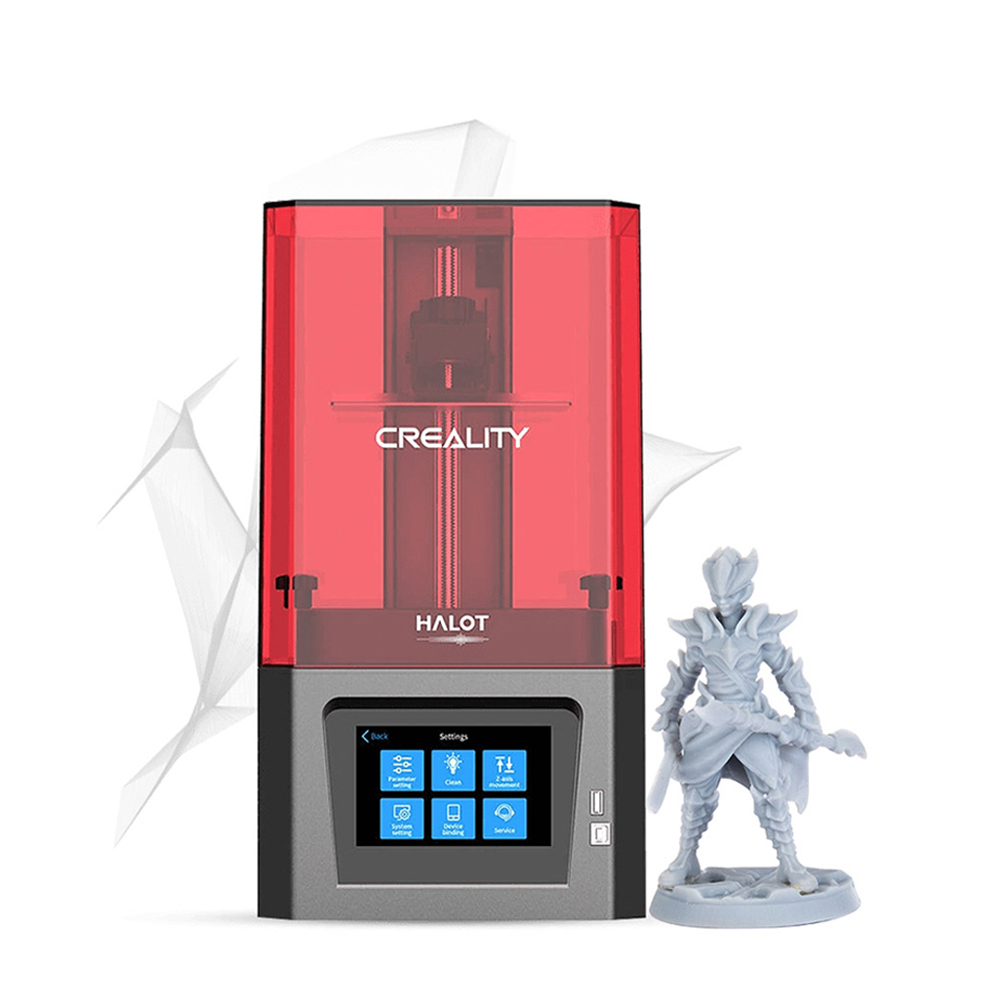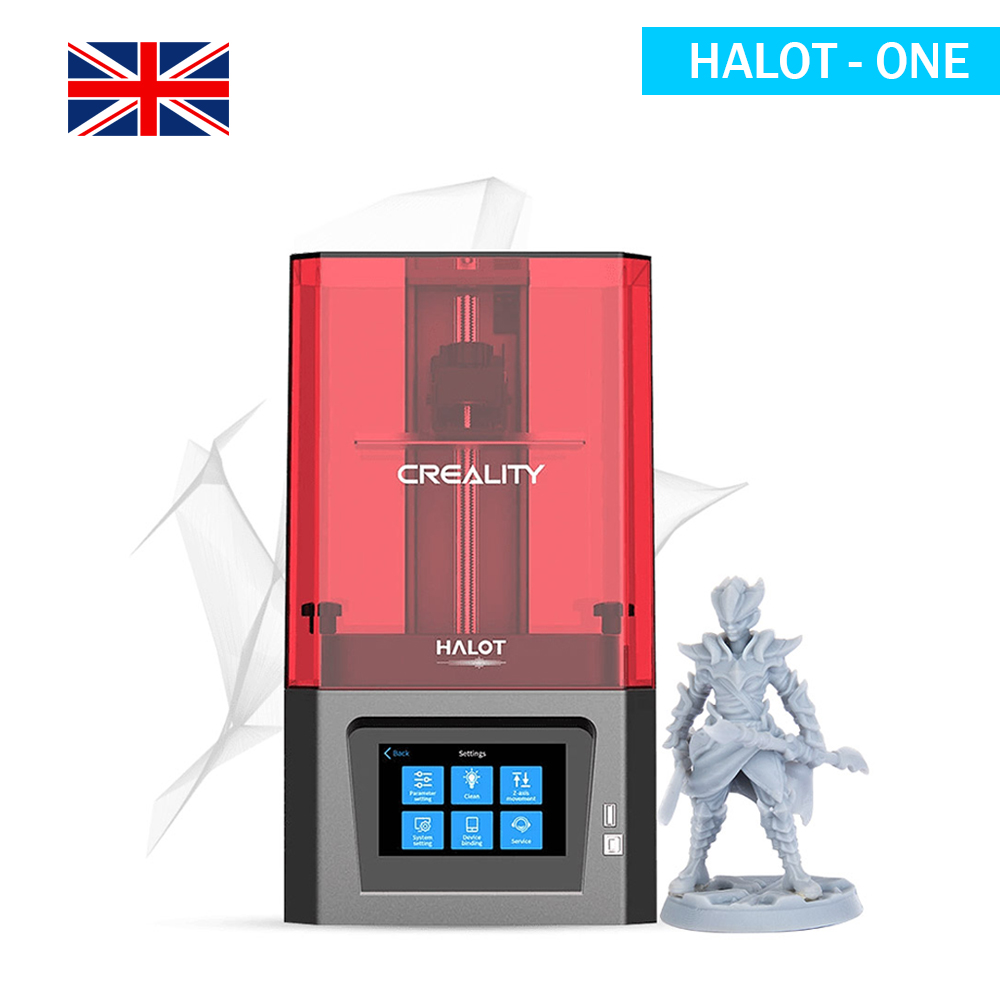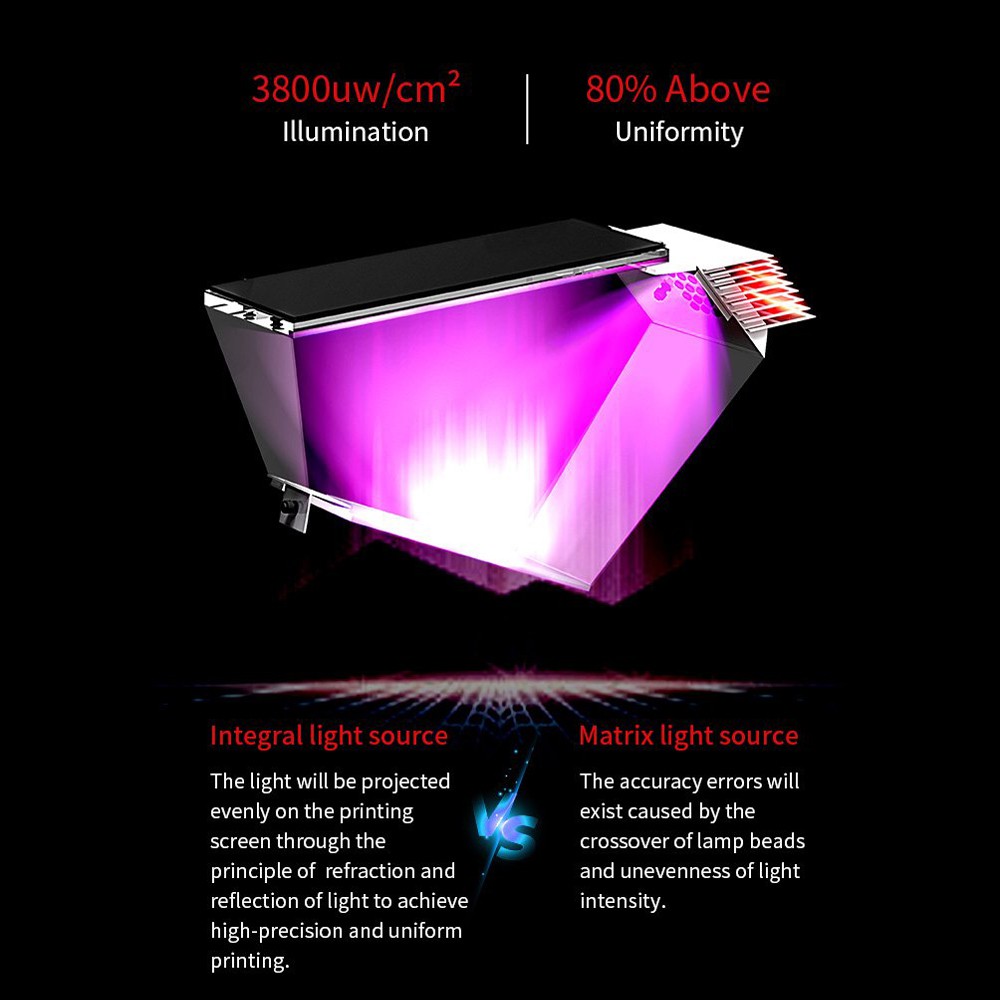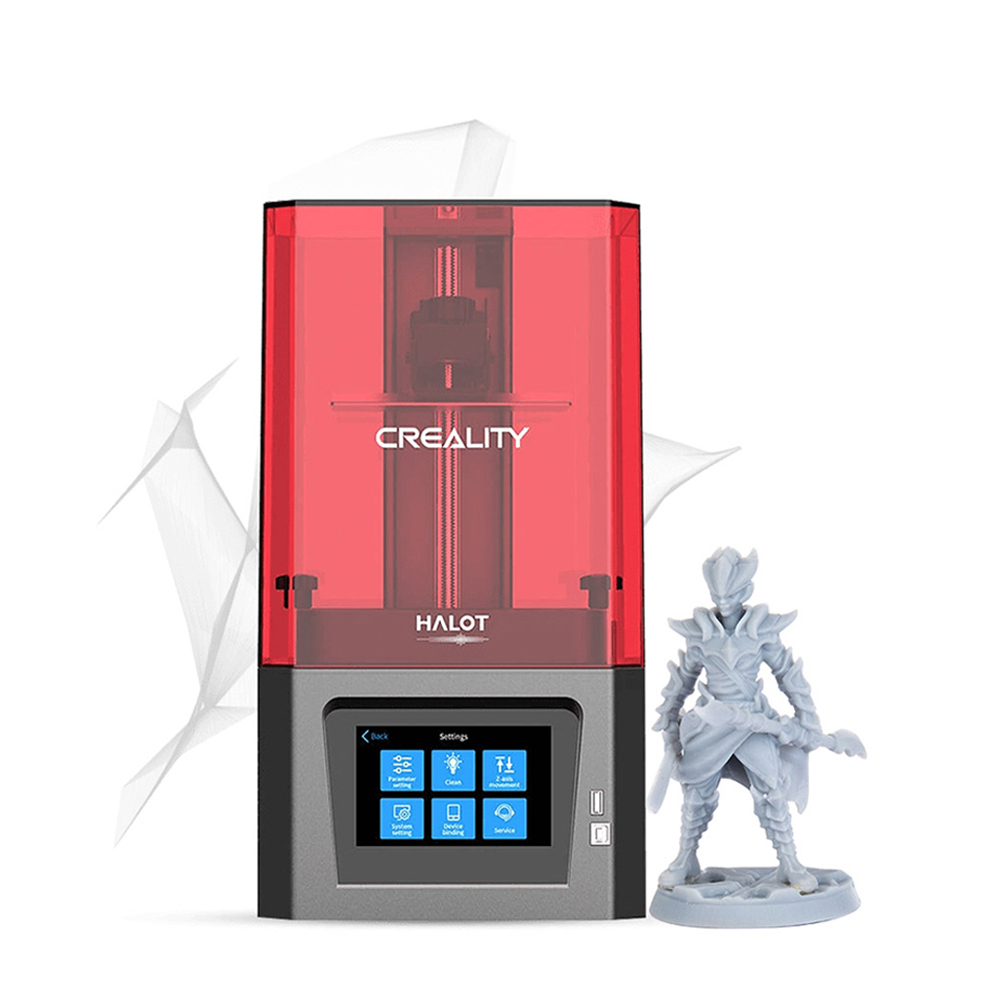 Buy Halot-One(CL-60) Get 2 Curable Resin For Free
Buy Halot One(CL-60) 3D Printer and get 2 bottles of Standard resin(500ML) for free.
£
199.00
GBP
£
219.00
GBP
Buy 1 Get 2 Free
Option/Type

Please select product attributes before purchasing~~
Color
Black *2

Grey *2

Flesh*2

Transparent*2
This item can't be shipped to this Country/Region
It is expected to arrive within3 daysand will cost£10to ship
0.00
0.00
Buy 1 Get 2 Free
Creality 3D Printer Wholesale & Resell
As one of the expert 3D Printer Manufacturers and Suppliers in China, Creality just sells 3d printer items like Creality HALOT-ONE Resin 3D Printer with high caliber.
It is just conveyed after being profoundly tried and reviewed by Creality IQC(Quality Control Inspector).
Our quality control groups keep our stockroom reliably new while keeping up the biggest in-stock determination of discount 3d printers.
Creality HALOT-ONE Resin 3D Printer has procured such a triumph since it's delivered, as its excellent and worthy cost for novices.
The self-developed integral light source, High precision:
The self-developed optical system of the new generation adopts the light principle of reflection + refraction to make the light intensity distribution of the whole screen uniform, and each dimension of the model with consistent accuracy.
Integral light source:
The light will be projected evenly on the printing screen through the principle of refraction and reflection of light to achieve high-precision and uniform printing.
The high-performance mainboard and Big data image processing capabilities:
The self-developed mainboard of a new generation boasts the main control chip equipped with the ARMCortex™-M4 pro-cessor to embrace a strong computing capability and data processing capability, realize leapfrog upgrade, and greatly reduce the power consumption.
OTA online upgrade:
Supports OTA online upgrade and continuously introduces new features to quickly improve the user experience.
Product Parameters
Machine size: 221*221*404mm
Print size: 127*80*160mm
Engine noise: < 60dB
Auto-leveling: Easy manual leveling
Machine Weight: 7.1kg
Package Weight: 8.8kg
Input voltage: 100-240V
Power Output: 24V, 1.3A
Package size: 295*295*545mm
Power supply: 100W
XY-axis precision: 0.01-0.05mm
UI style: Creality UI Style