Why Ender-3 V2? Can the Ender 3 V2 be upgraded?
"This is a printer that everyone can build and there is no questions open
now a few words about the build quality the frame is still a very high quality it has a little bit improved over the previous versions but it's
still very comparable for example this metal frame here seems to be exactly the one from the ender 3 pros all the parts fit together flush and tight and I had no issues mounting it there weren't any skewed parts. "
Ender 3 v2 Review - The BEST 3D printer for beginners in 2021? - Crosslink
Our Summary:
Cost: US$230 - US$260 (£170-£195)
Printing Size: 220*220mm, meet most people's DIY printing needs
Machine Size: 475*475*620mm, (no need to think about space and occupy no space; most homes, schools, and printing enthusiasts can use it directly )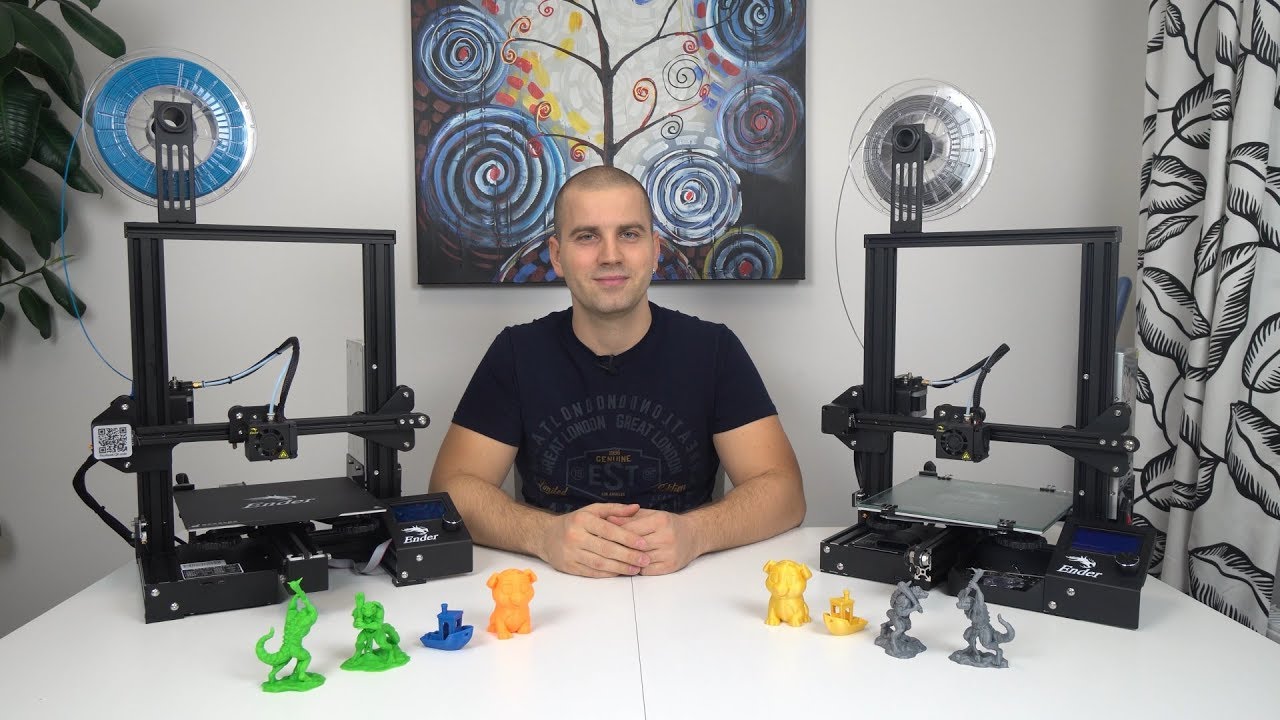 (Source: Ender 3 PRO vs Ender 3 - Detail comparison (Youtube: Nexi Tech)
Features: 350WMeanwell power supply & safe printing; Smart filament sensor and resume printing; 4040 Aluminium Extrusion, the same as the Ender 3 Pro.
New added: 32bit Silent Board, Toolbox, Color Display(Non-touch), New Extruder Kits.

What's changed on the Ender 3 V2 from the first version?

Ender-3V2 made some obvious from the first version.
It includes a brand new color display.
This allows you to very easily load, unload, push or pull filament manually. you can simply grab the knob and twist: a simple and elegant manual solution.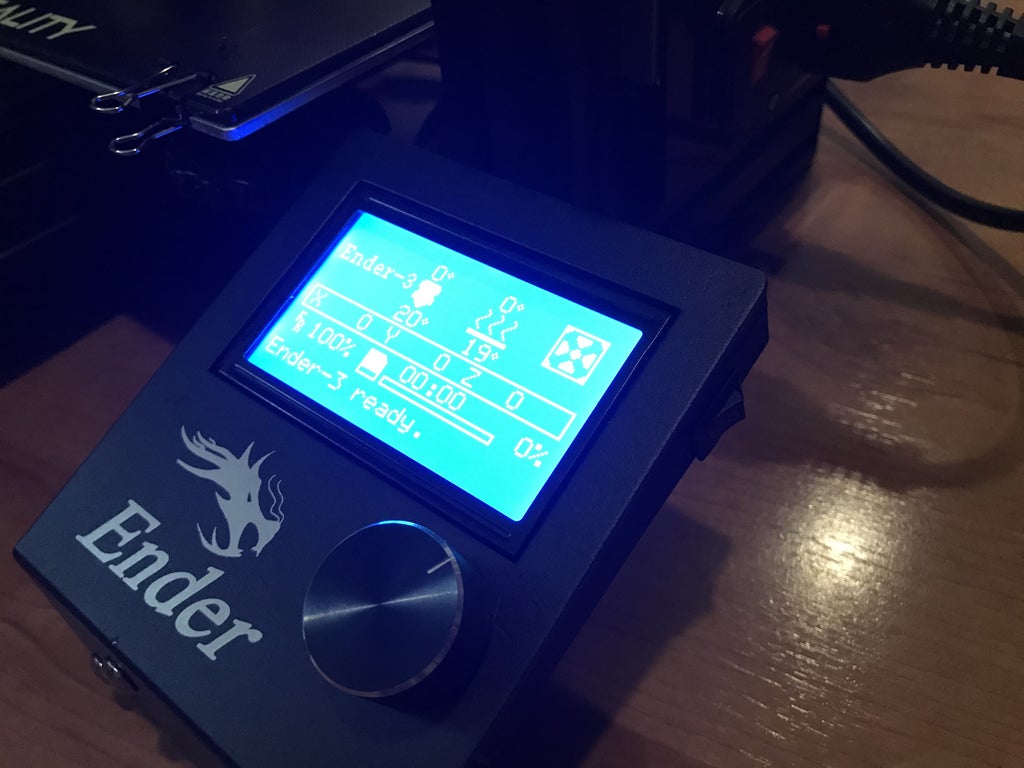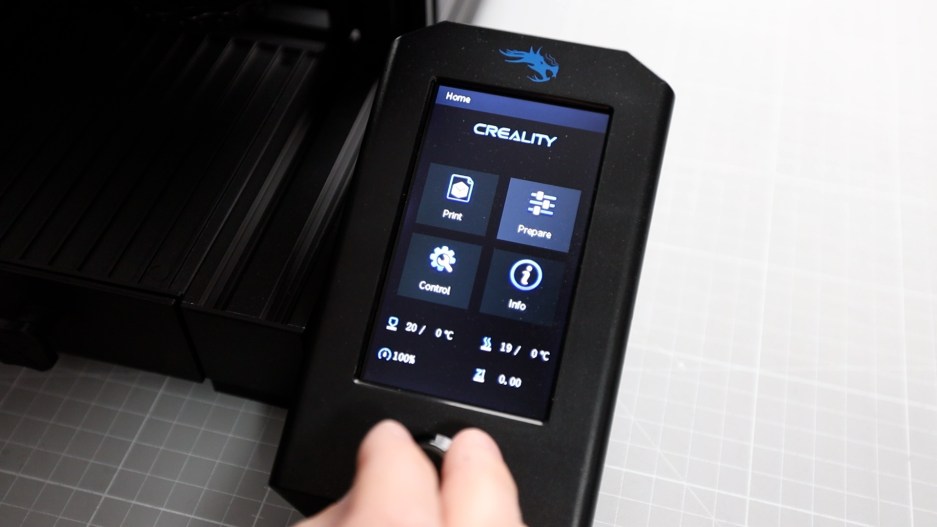 (Ender-3 Pro Screen vs Ender-3 V2 Screen)
Another feature is the new belt-tighteners on the Ender 3 V2. It helps you with easy-to-grasp rotary knobs on the X and Y axes.
In any 3D printer over time belts tend to stretch slightly, making them a bit lose. Then, in sudden movements, they can slip and cause errors in the print. the new tightener knobs from Creality make this incredibly easy. Just twist them!
Now the Ender 3 V2 now includes a power recovery feature. In the event of a power outage, the machine will store its current position in the print job. When power is restored, the machine can resume printing where it stopped and you don't lose the print.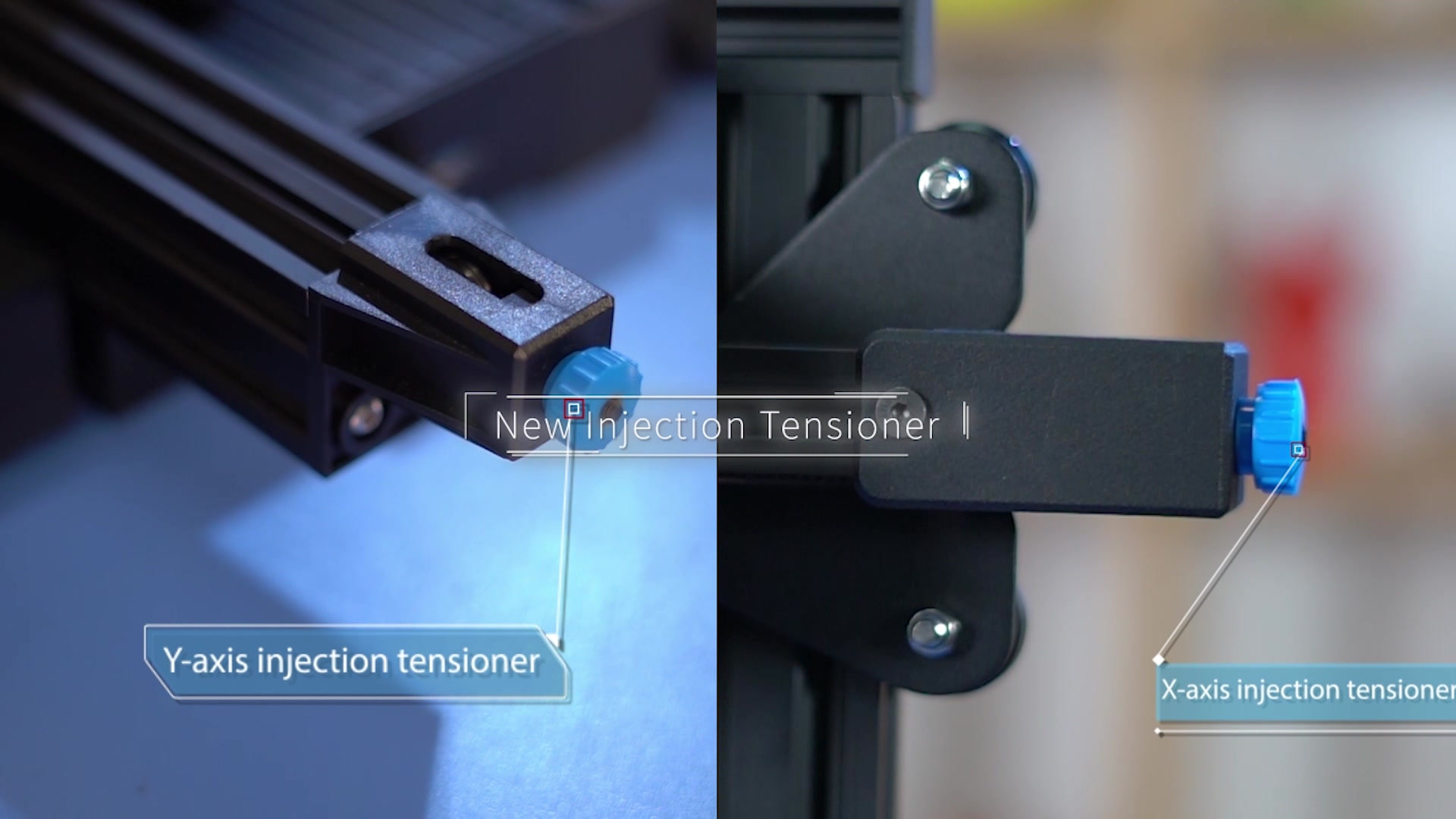 4040 aluminum Metal extrusions
The Ender 3 V2's frame may look similar to its predecessor, but it's actually quite different.
It continues to use 4040 aluminum extrusions, which were actually a feature of the Ender 3 Pro variation which provides a much more rigid structure that minimizes vibrations. The all-metal frame should lead to higher-quality 3D prints.
New extruder set and nozzle sets.
Dual-fan design for heat dissipation - Effective Cooling
High-quality thermistor and heating tube are up to 260℃ with rapid-risen temperature. Fewer blockage problems, and smooth filament-pushing.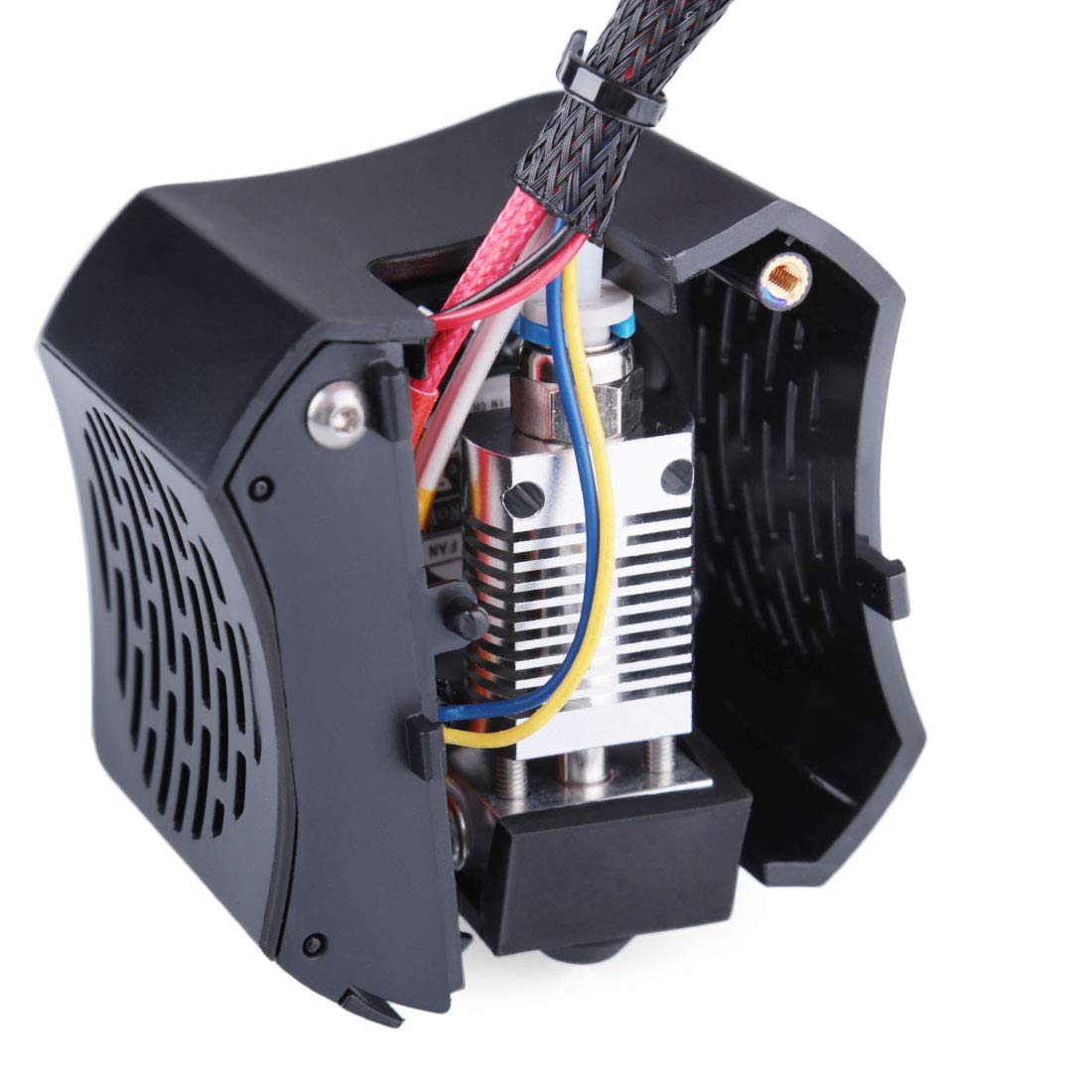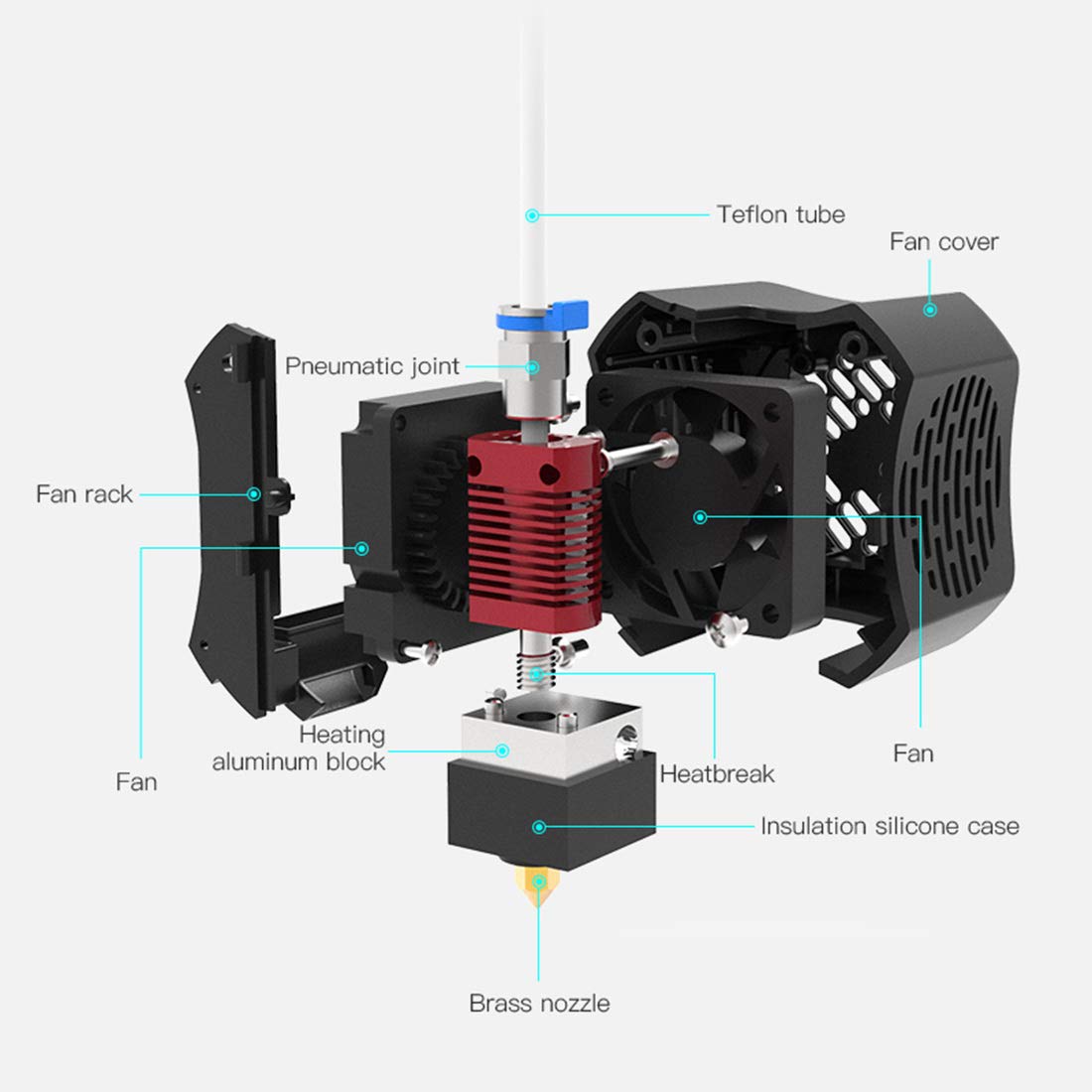 ABS + PC Injection Cover: The frosting surface of the ABS + PC injection shell is anodized for sturdy and more wearable. Integrated structure and simple circuits are convenient for disassembly, repair, and assembly. Insulation Silicone Case: With flame-retardant material and good thermal insulation effect, it keeps the heater block and nozzle clean.
About upgrade silent board:
Creality's new 32-bit mainboard that comes in the ender 3v2 as a standalone upgrade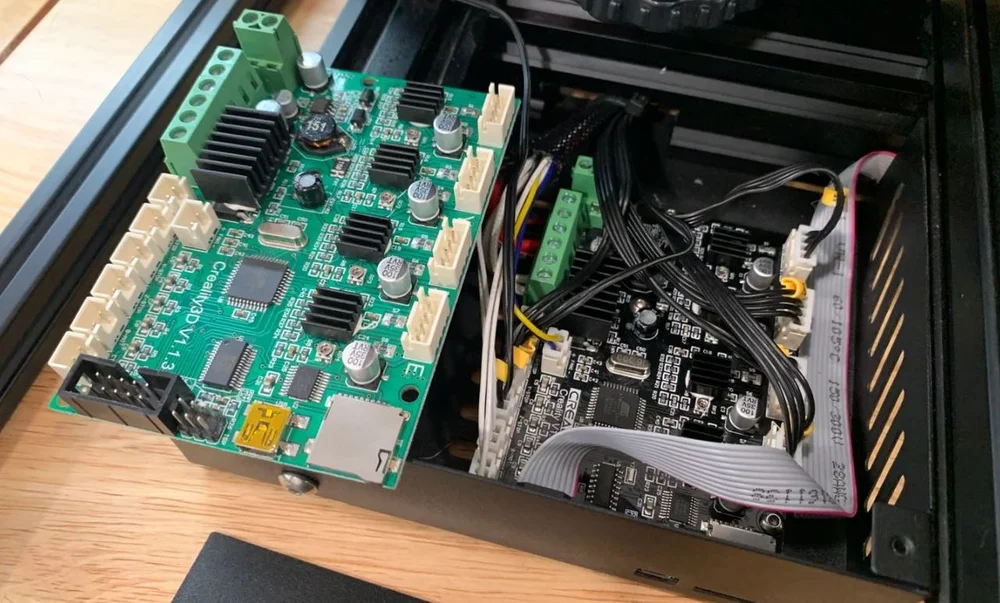 (Source: Howchoo)
Let us compare them to the old Creality 8-bit boards.
The old ender 3 series is the 8-bit original board with a4988 stepper motor drivers. And now the Ender-3 V2 is the 32-bit silent board with Tmc 2208 in standalone mode
the difference in sound between these two is quite significant in terms of volume, that's a huge upgrade but there were still problems with both of these boards apart from them being 8-bit which is quickly becoming obsolete. the 1284p microcontroller was always running out of room so when you added a bl touch you had to disable other features the board typically came without a bootloader which means you needed to muck around burning one before you could easily update firmware via a USB cable there were no physical ports left to plug-in accessories.
Presently, 4.2.2 will be exclusive to the Ender Series 3d printers.(Ender-3, Ender-3Pro)
Creality 32-bit V4 board guide - Ender 3 V2, BLtouch & more - Teaching Tech
Can the Ender 3 V2 be upgraded?
Yes, there's also a range of upgrades and accessories that you can purchase online to enhance your Ender 3 3D printer: Creality BL Touch, High-temperature Extruder Kits.
We'll continue to update this list as more upgrades come to light – especially for the newly released Ender 3 V2.