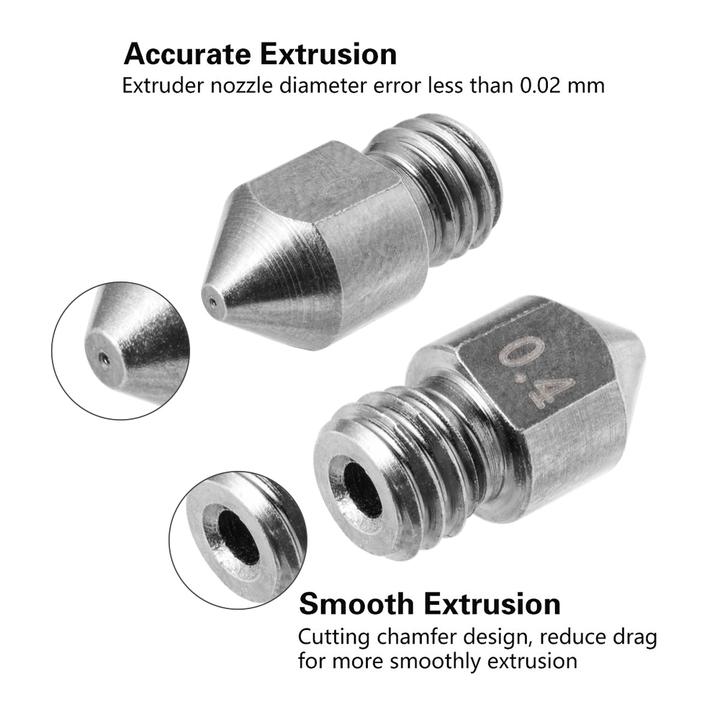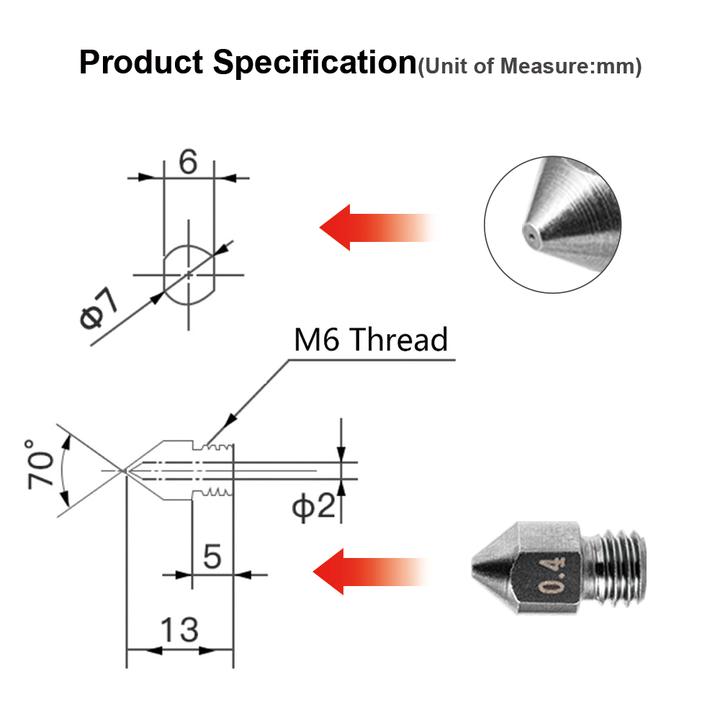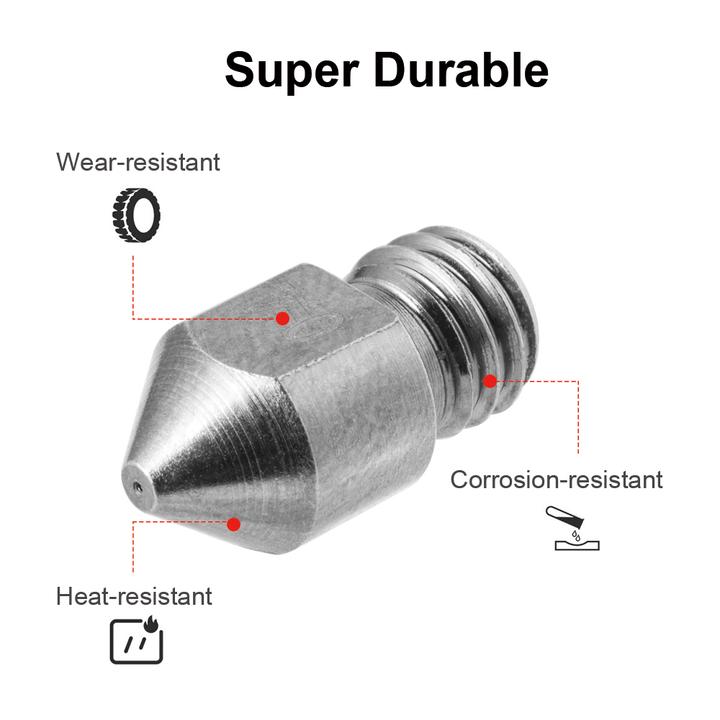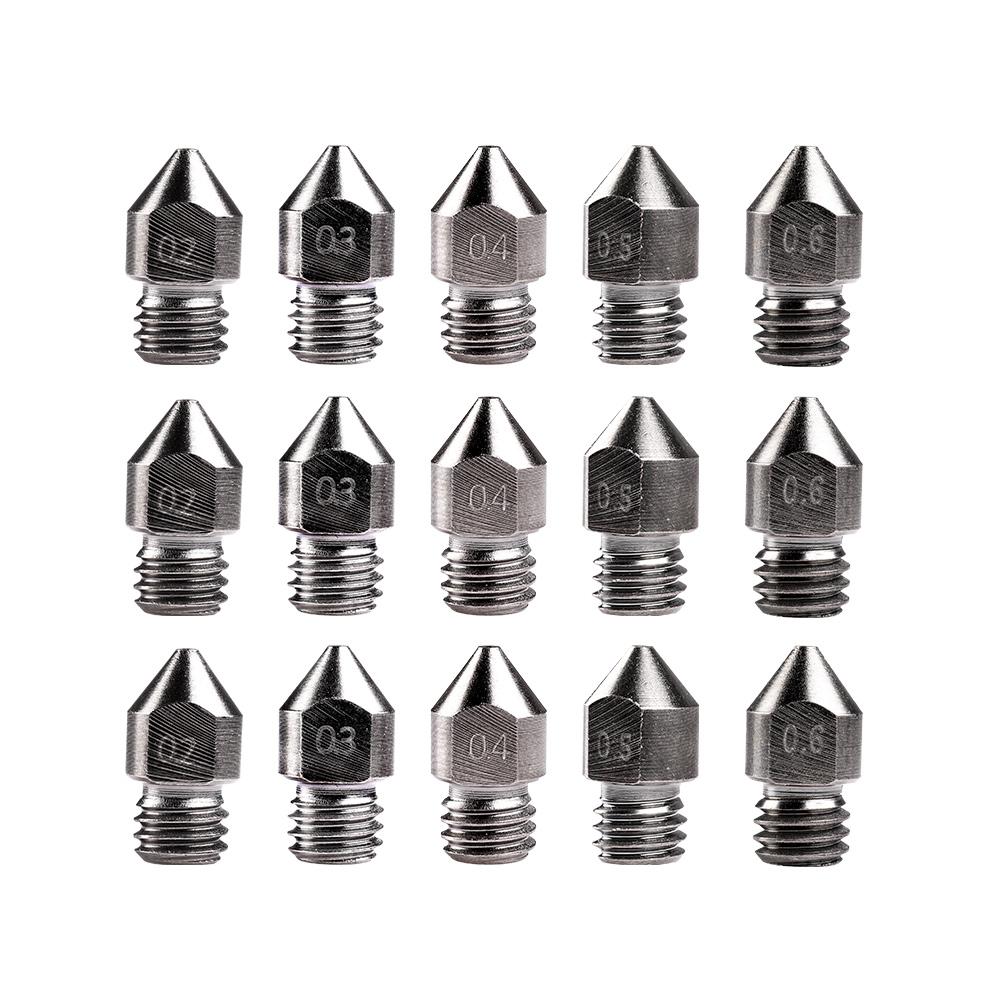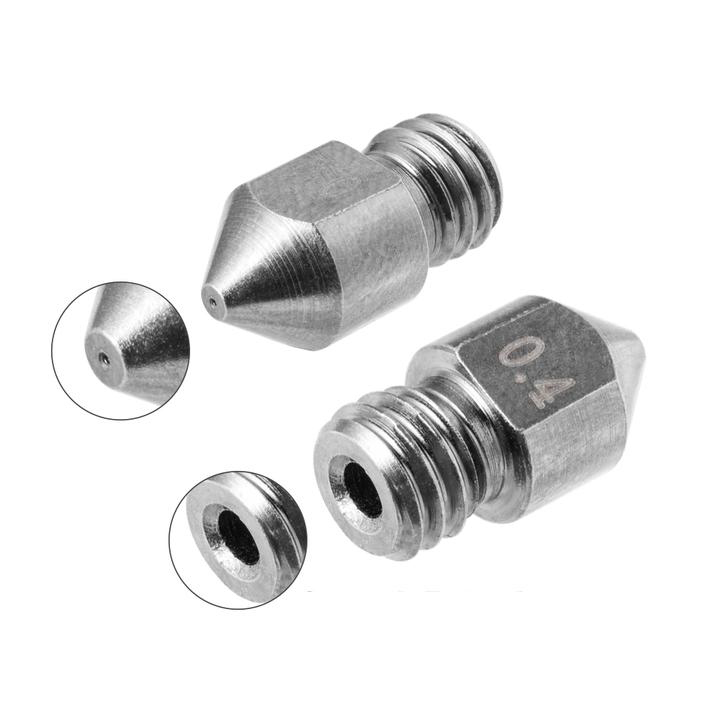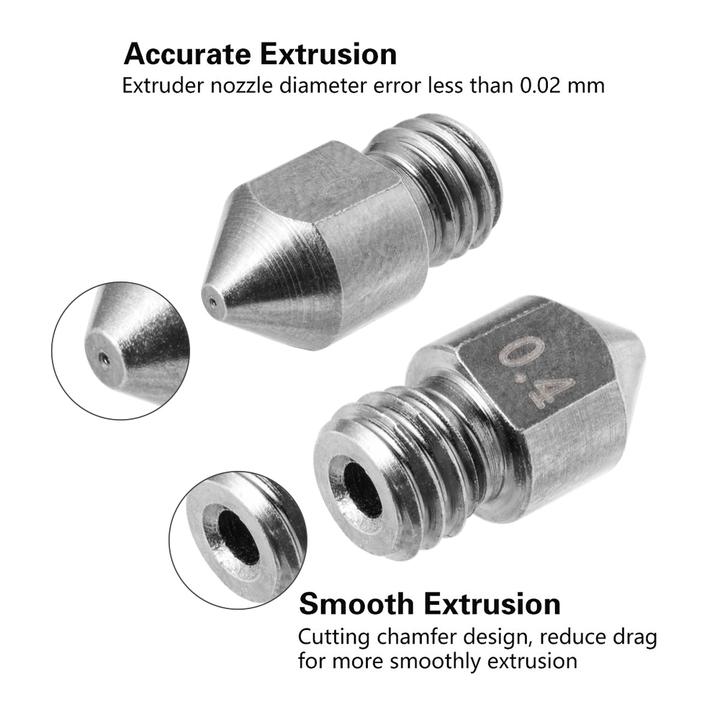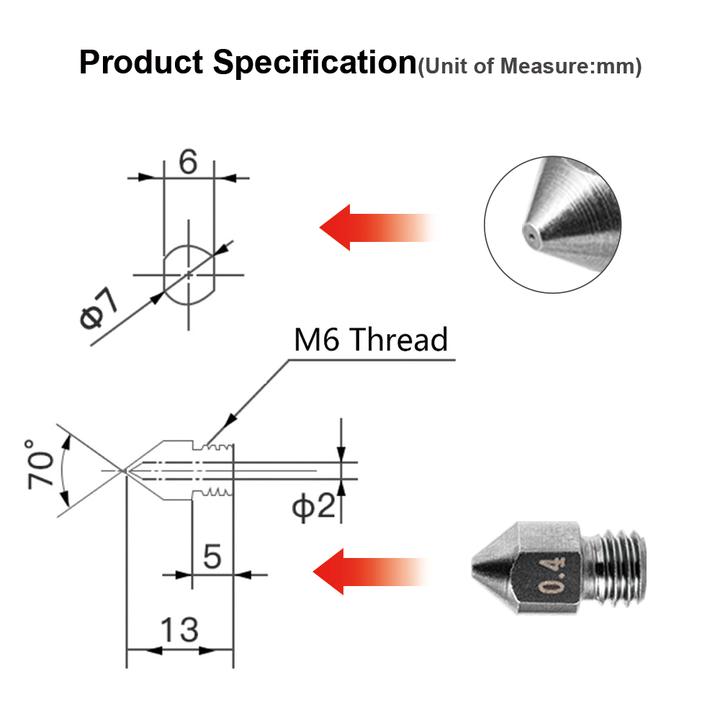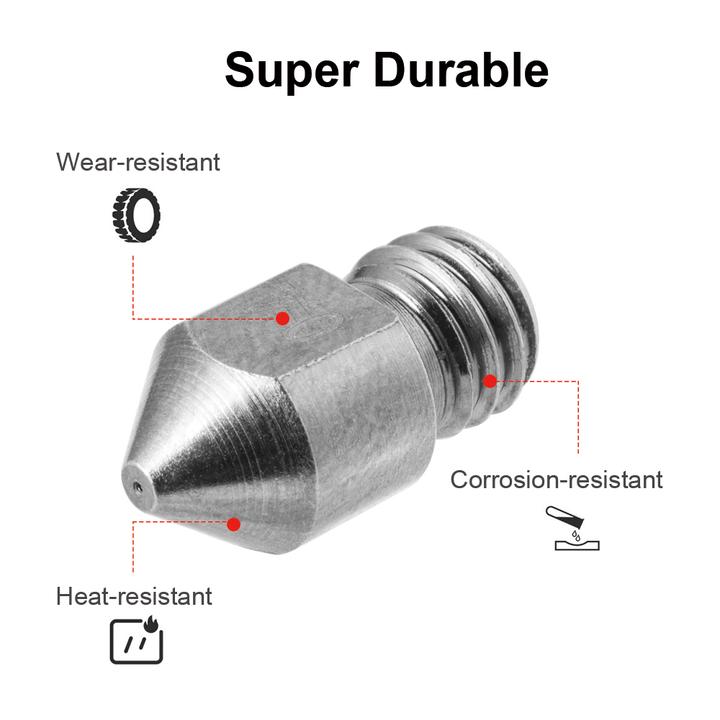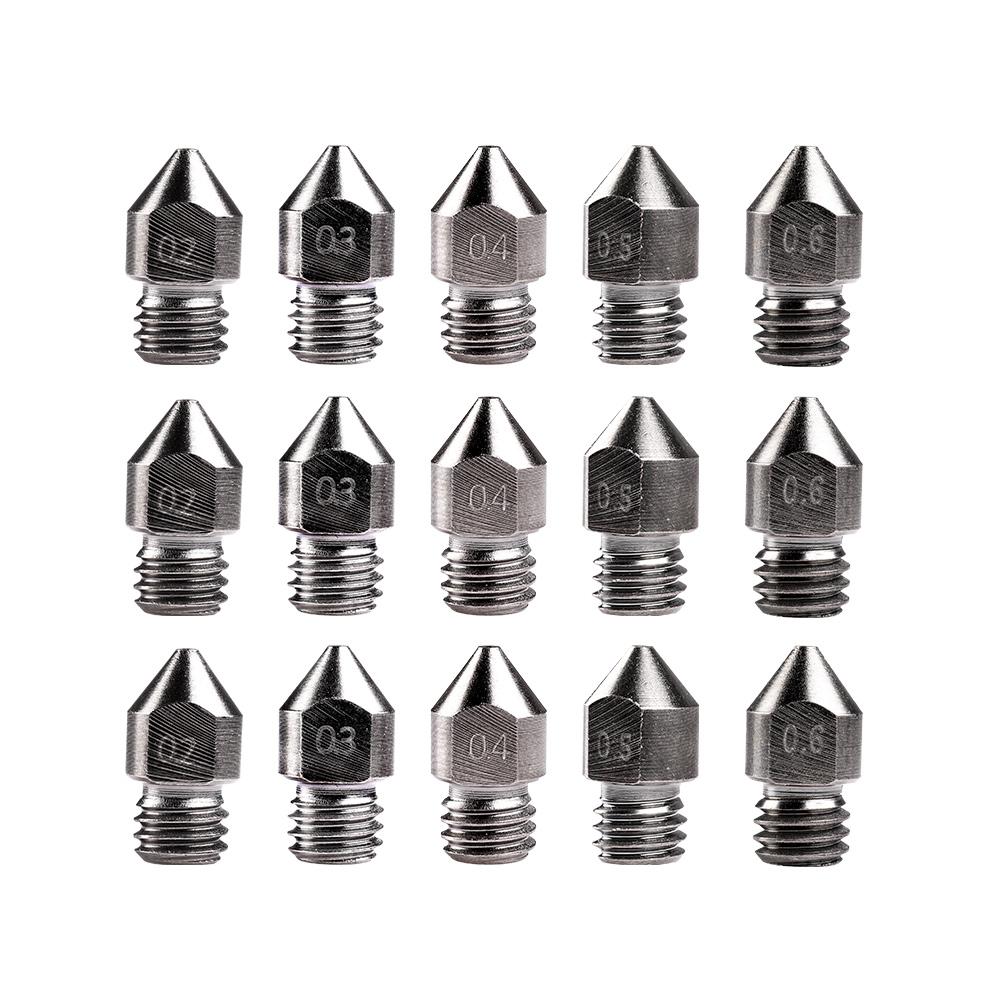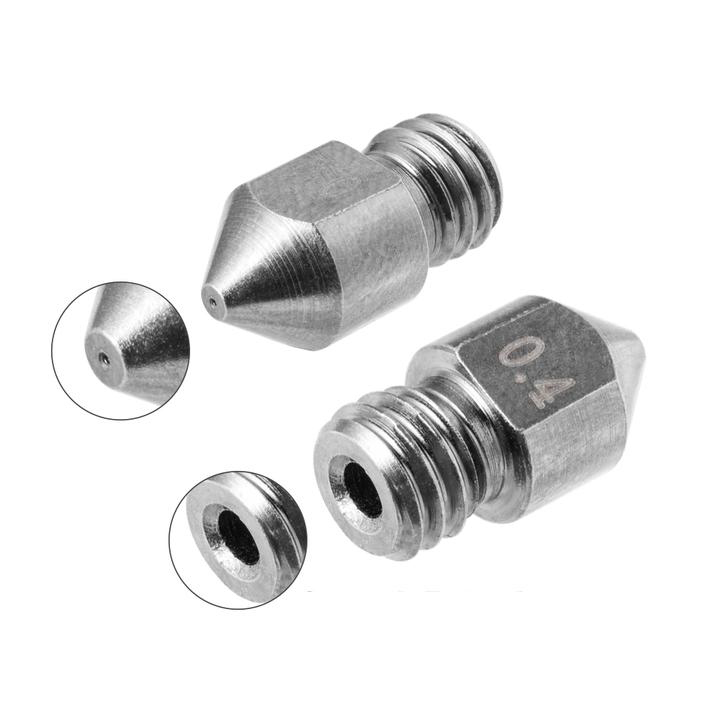 Tungsten 3D Printer Nozzles For CR/Ender Series
Size
0.2+0.3+0.4+0.5+0.6mm(Tungsten)

15*Tungsten Nozzle

Please select product attributes before purchasing~~
This item can't be shipped to this Country/Region
It is expected to arrive within3 daysand will cost£10to ship
LONG LASTING and durable tungsten alloy 3D printer nozzle stands
Compatible with Ender-3/3 Pro/5/5 Pro /Ender-5 Plus/Ender-6 /Ender-3 Max/Ender-3 V2 /CR-10/CR-20
Notice: (Except for CR-X/CR-X Pro/CR-10S Pro/CR-10S Pro V2/CR-6 SE special customized machines)
Features:
High-temperature carburizing and hard-forming thermoformed steel, good wear resistance, and heat resistance.
With the advantage of both high toughness and hardness,long service life.
Because of its good performance, available for most high-temperature 3D printer filaments of PLA.
Safe and easy to use: tungsten alloy is completely non-toxic. Simply swap out your current nozzle and start printing
Specification:

Nozzle Caliber: 0.4 mm
Filament diameter: 1.75 mm
Material: hardened tool steel
Warm notice:

Small accessories, please keep away from children.