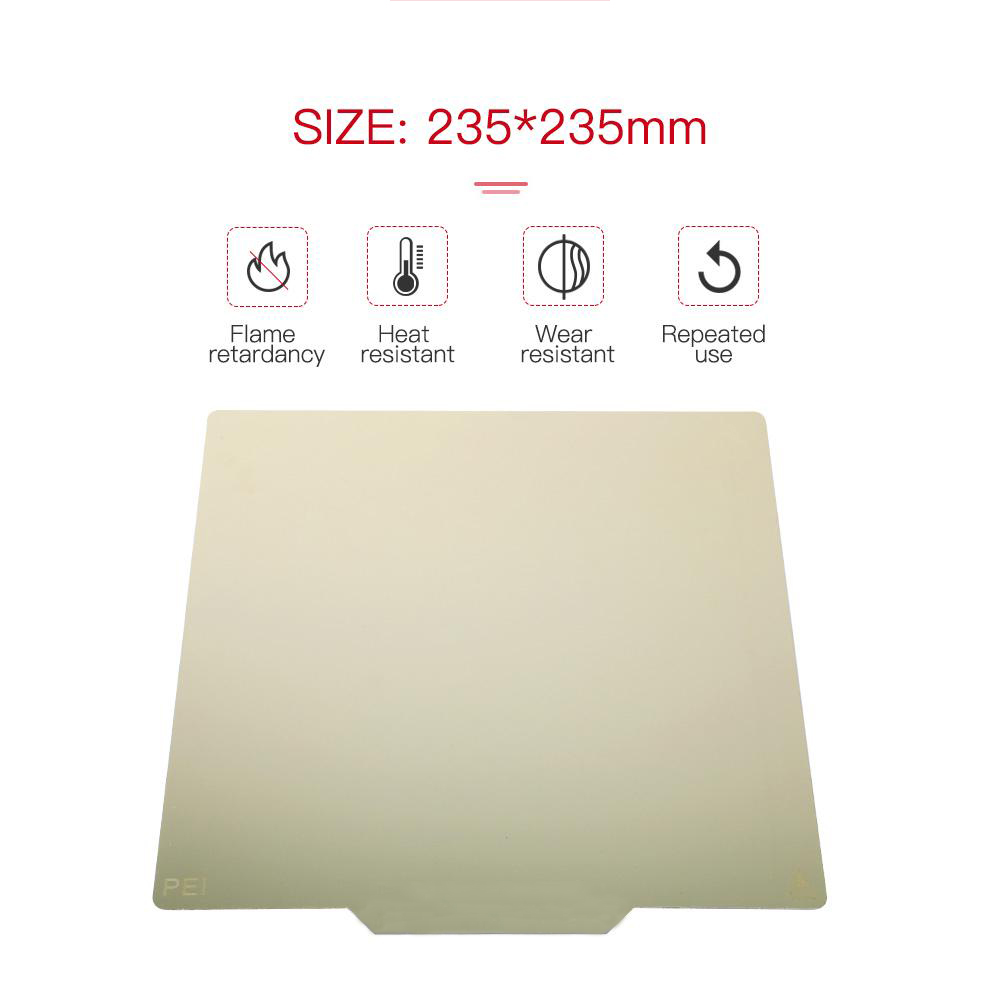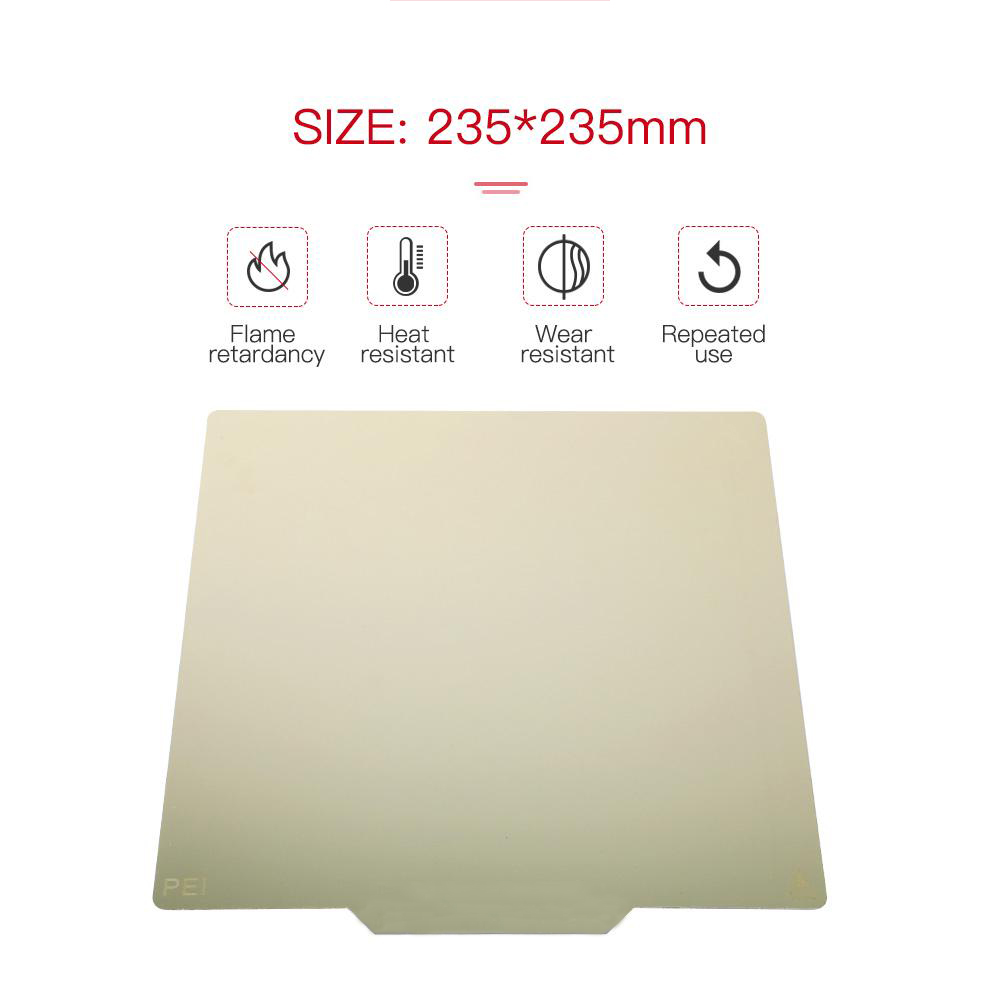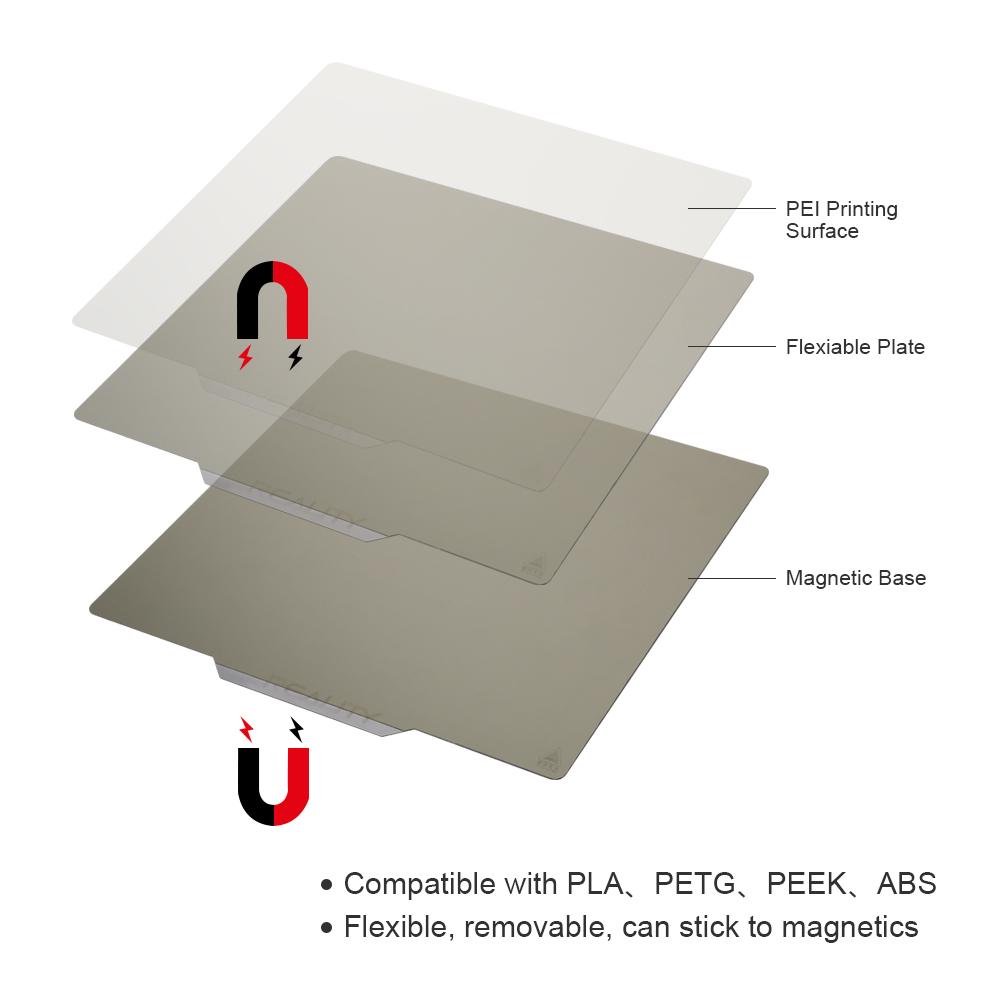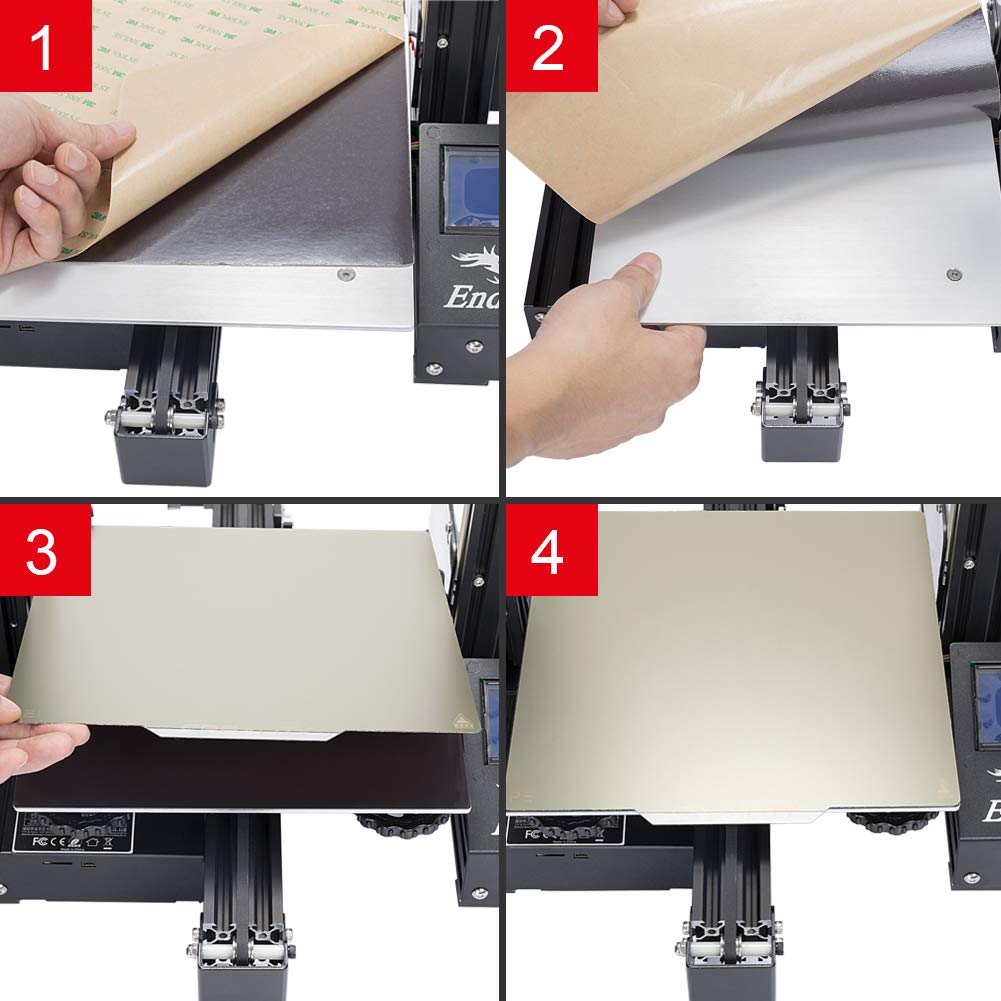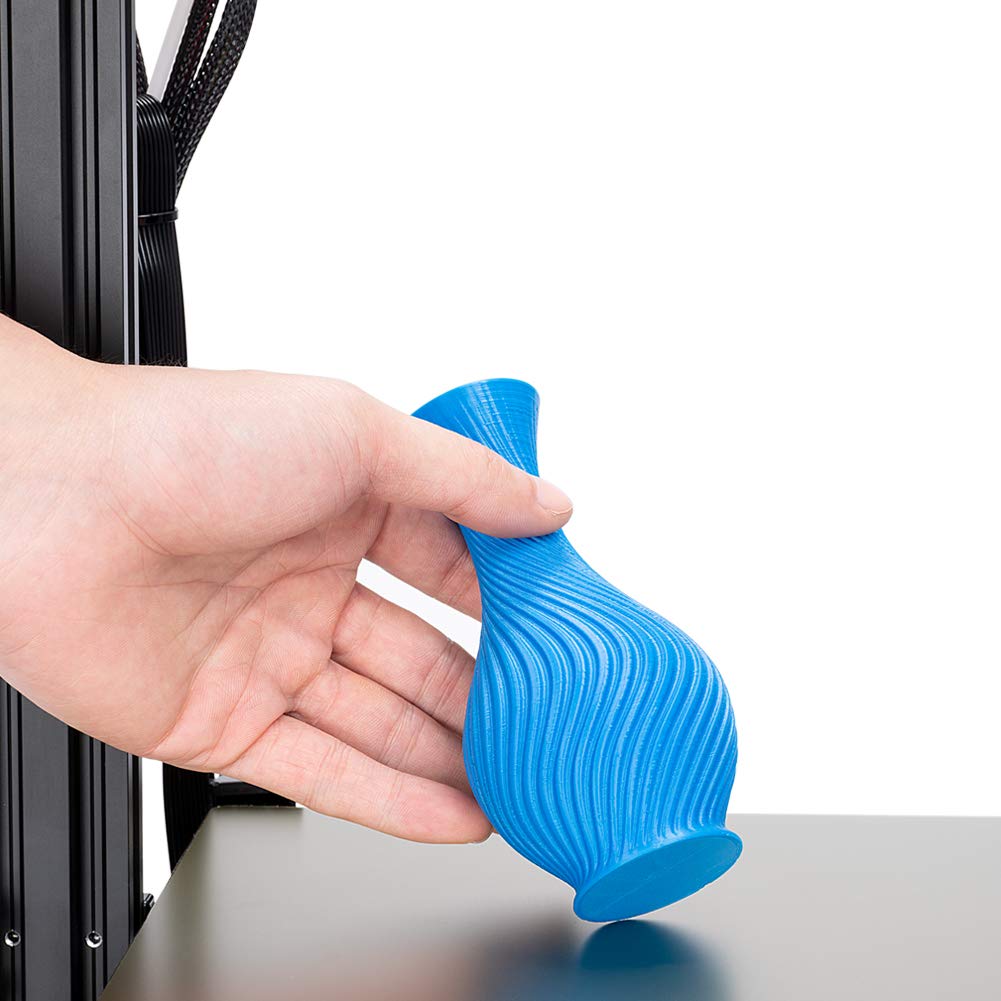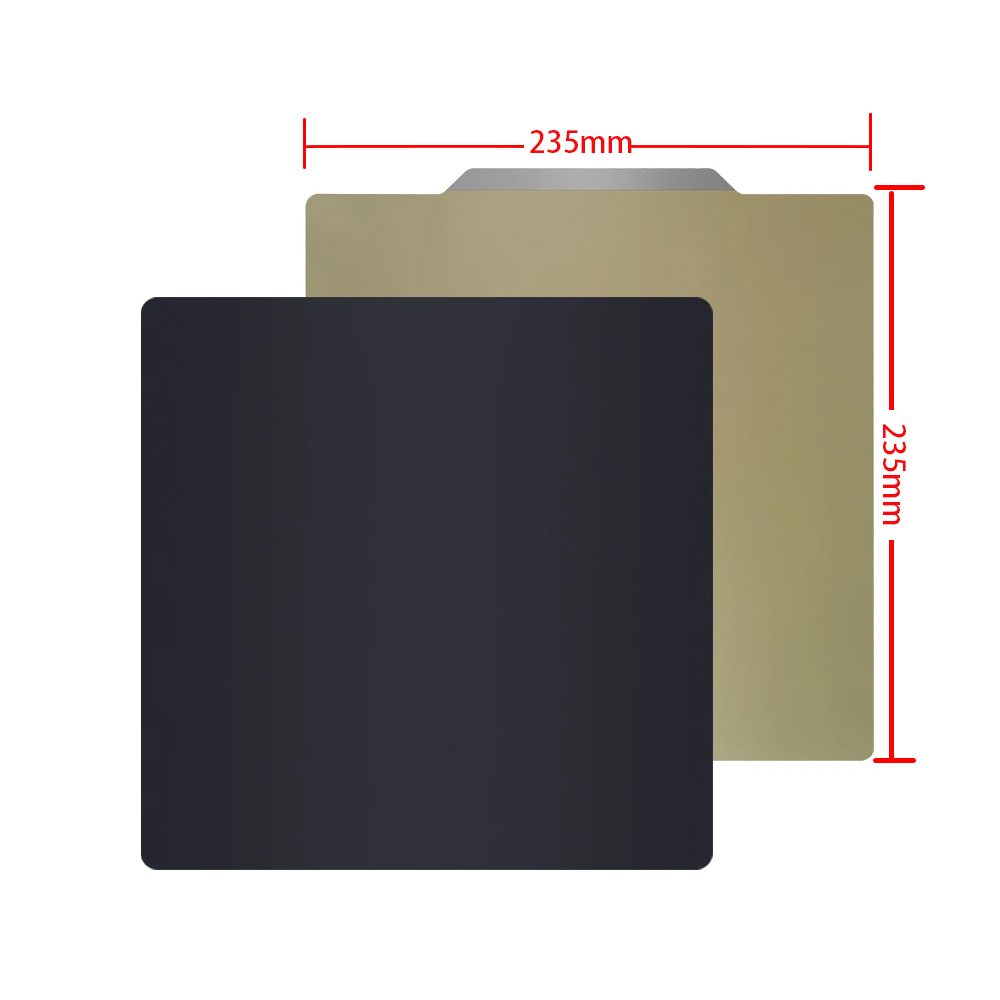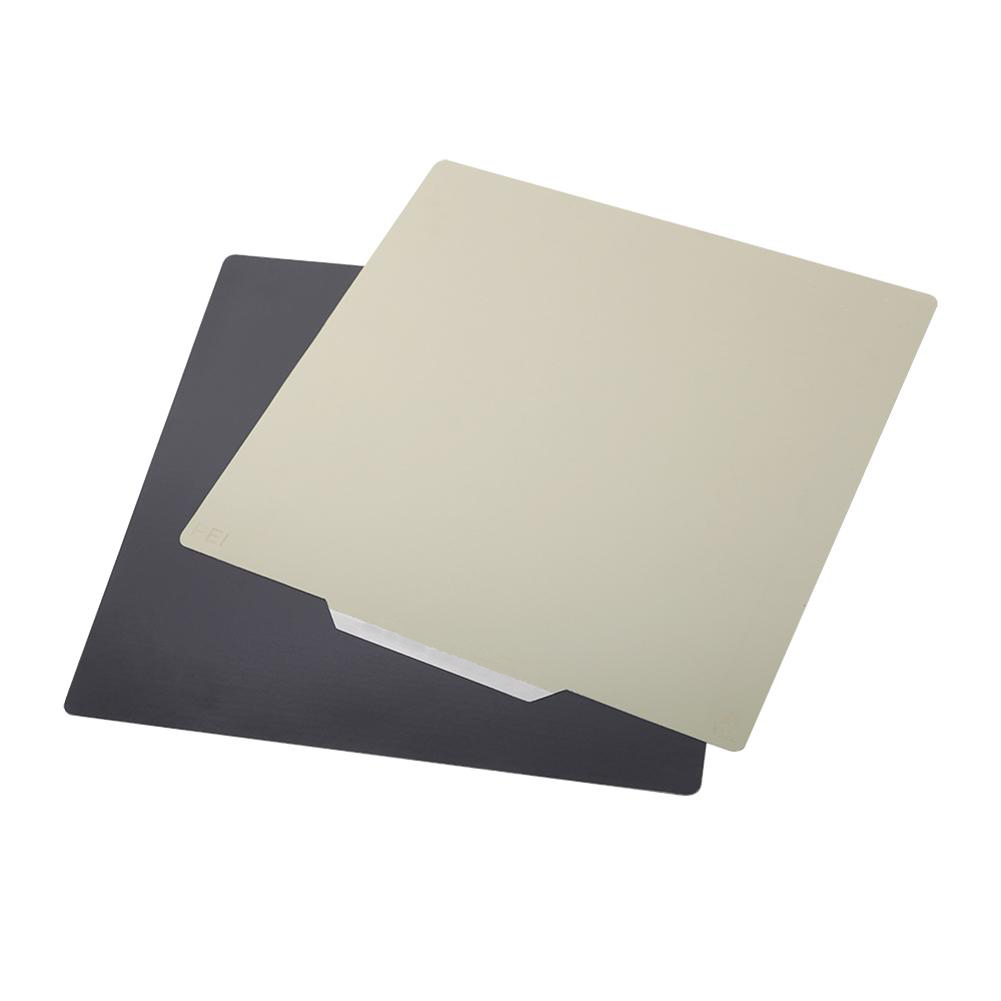 PEI Magnetic Build Plate For Ender-3 S1/V2/Pro - 235*235mm
Size

Please select product attributes before purchasing~~
Ship to
It is expected to arrive within and will cost
£
GBP
to ship
This item can't be shipped to this Country/Region
Bundles
${ meal.bage }
${ meal.title }
${ meal.skus }
${ sku.name }:
${ skuVal }
PEI heat bed introduction and Print Video
PEI Magnetic Flexible Heated Bed.- Upgraded 3D Printer hotbed surface.
Applicable: Ender 3, Ender 3 V2, Ender 3 Pro, Ender 3 S1, Ender 5 Pro.
Flexible, removable, can stick to magnetics very well. High strength and heat resistance.
Compatible with PLA、PETG、PEEK、ABS and other most filaments.
No more tape, no more glue, no more shovel, and release your printing anxiety
Easy to adhere to the printing surface, easy to remove the prints, flex slightly to pop your print right off.
When used in a 3D printing application, PEI is excellent because it can withstand the numerous heat cycles that a 3D print bed goes through from print to print.
Customer Reviews
Write A Review
Ask A Question
Reviews (0)
Questions (0)