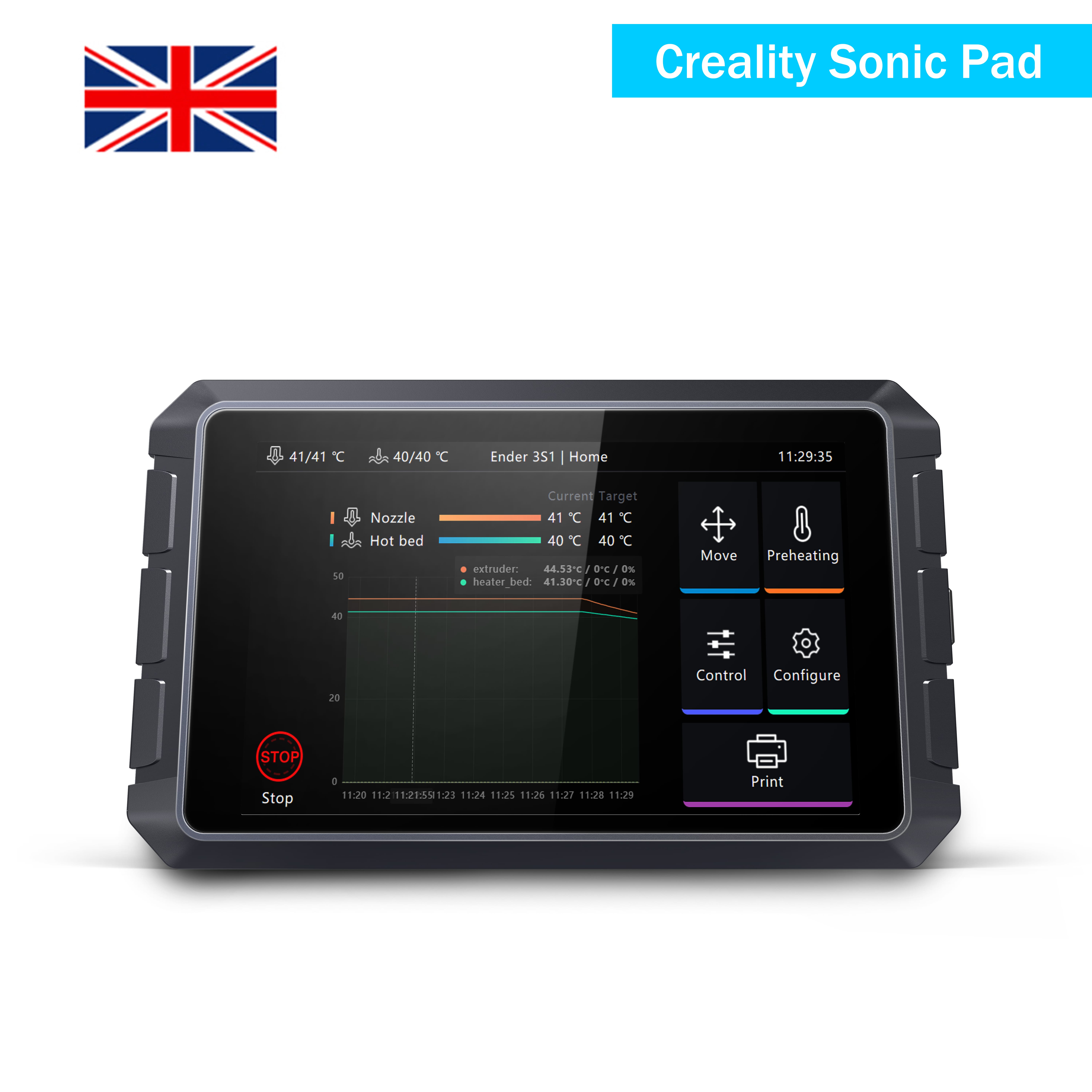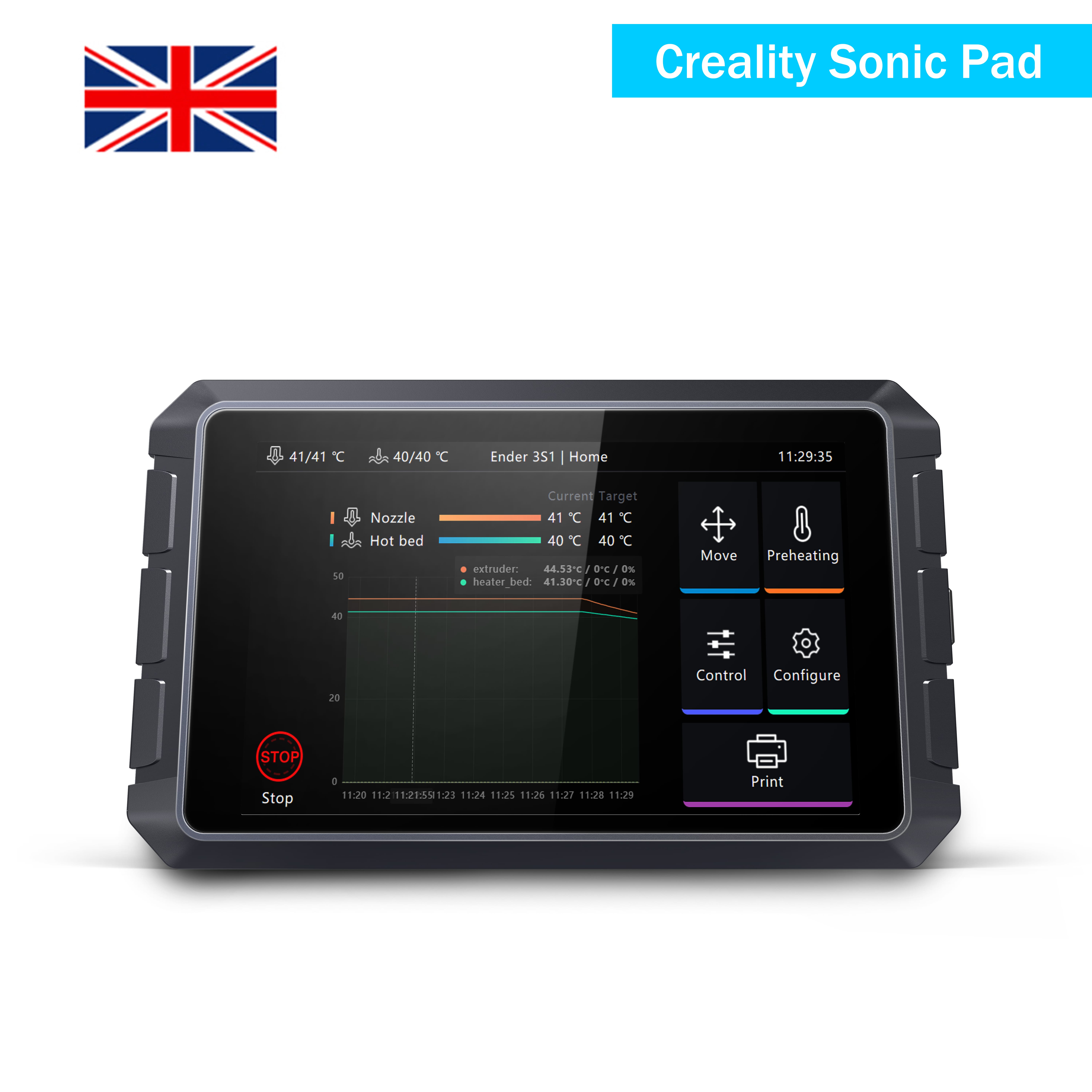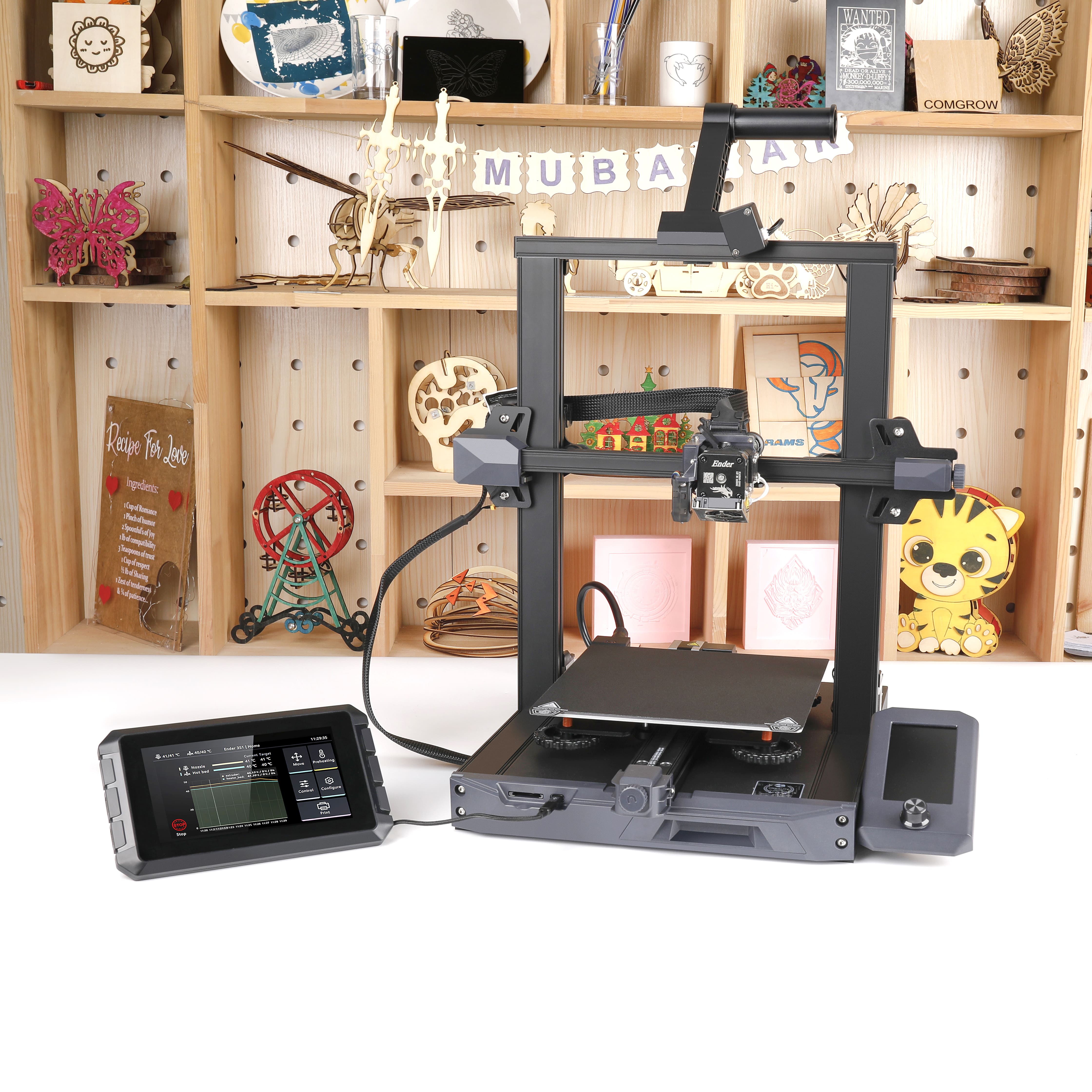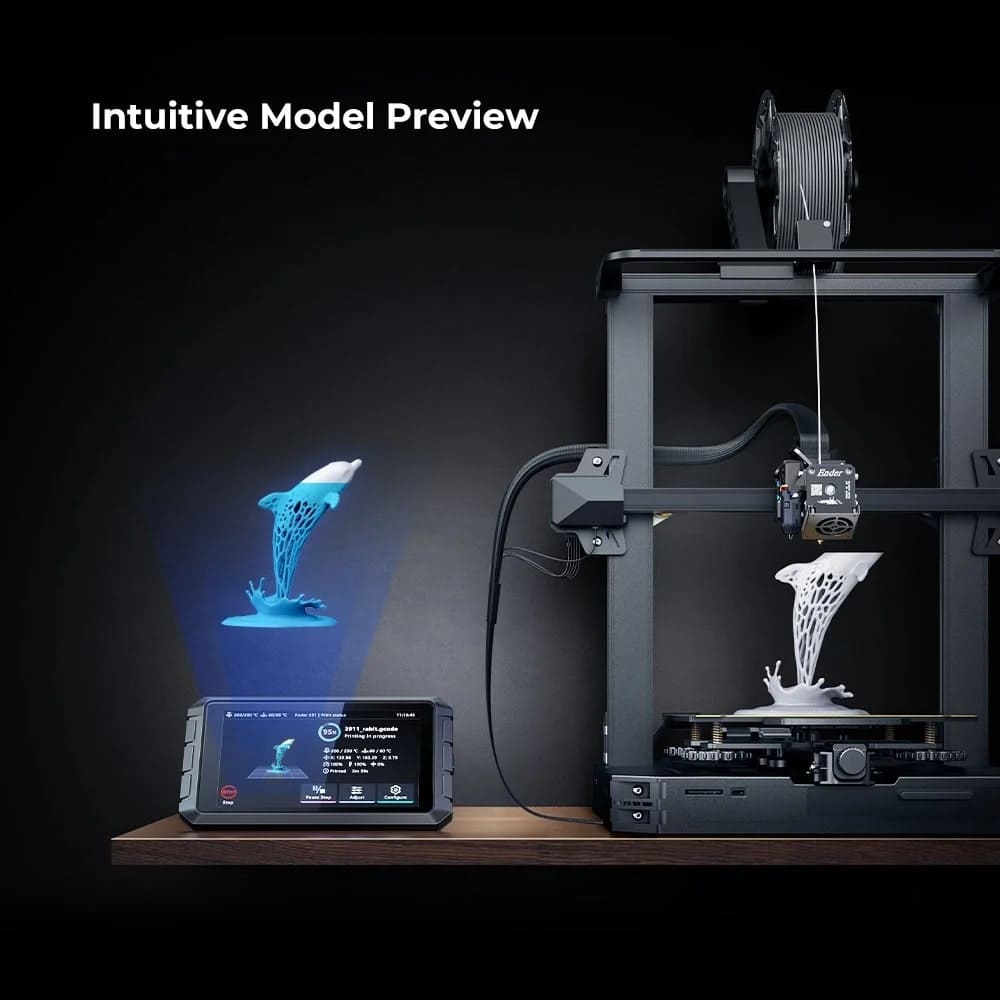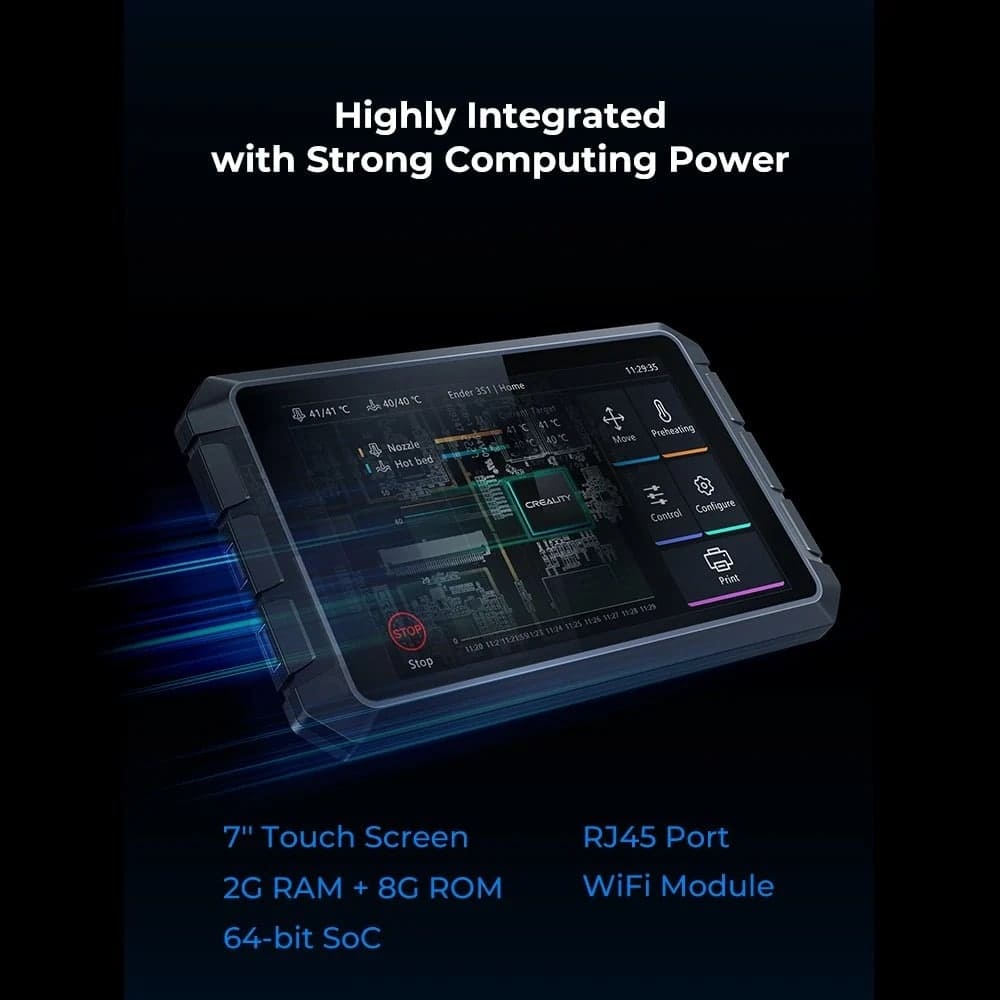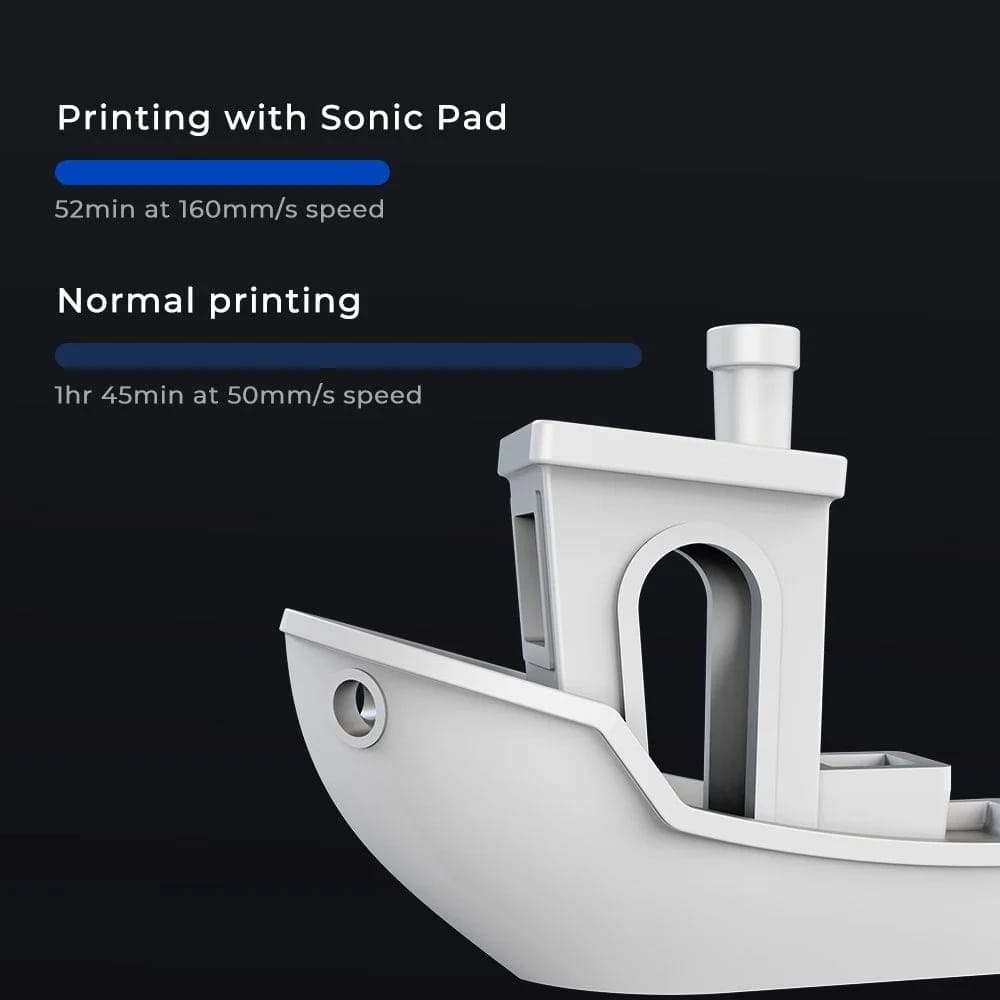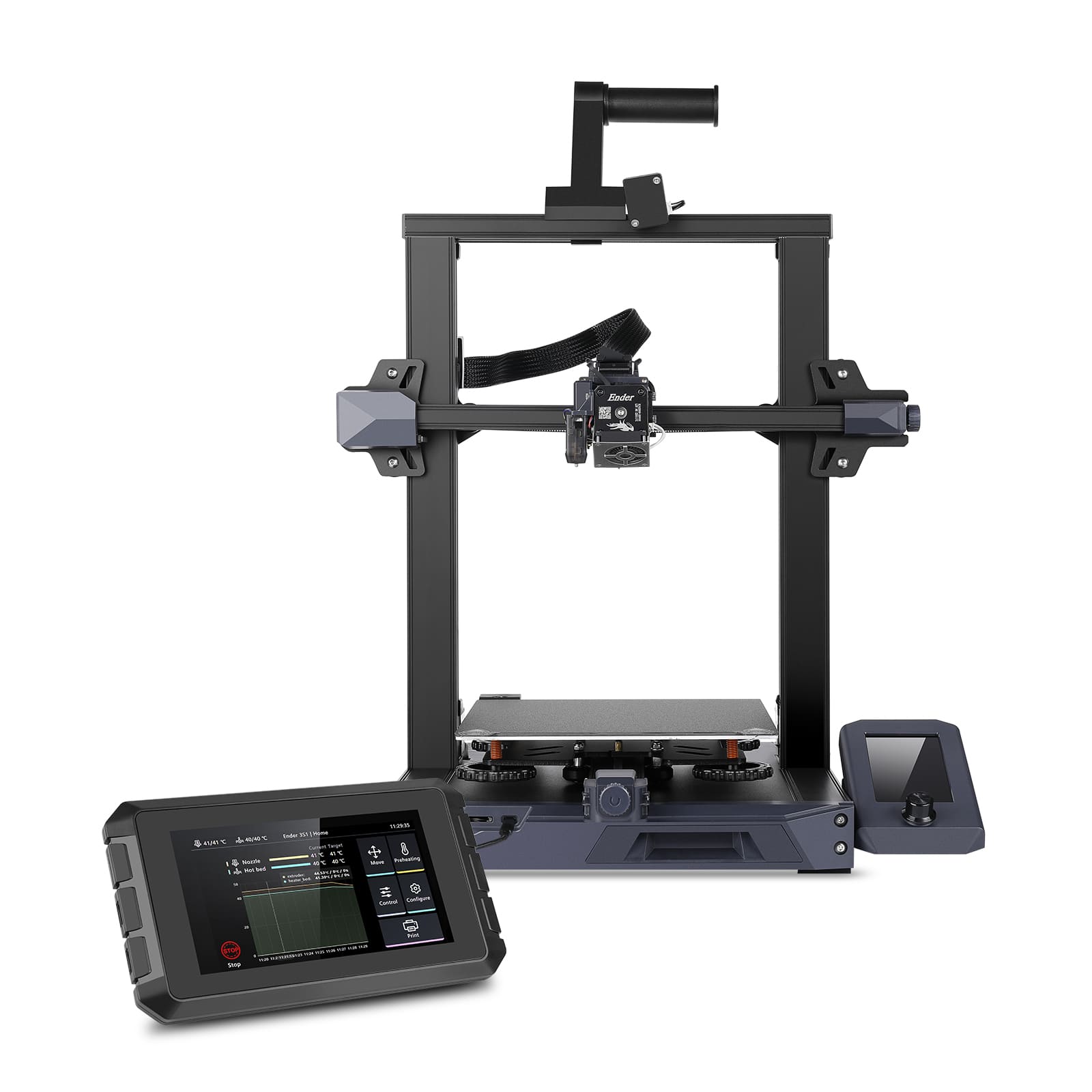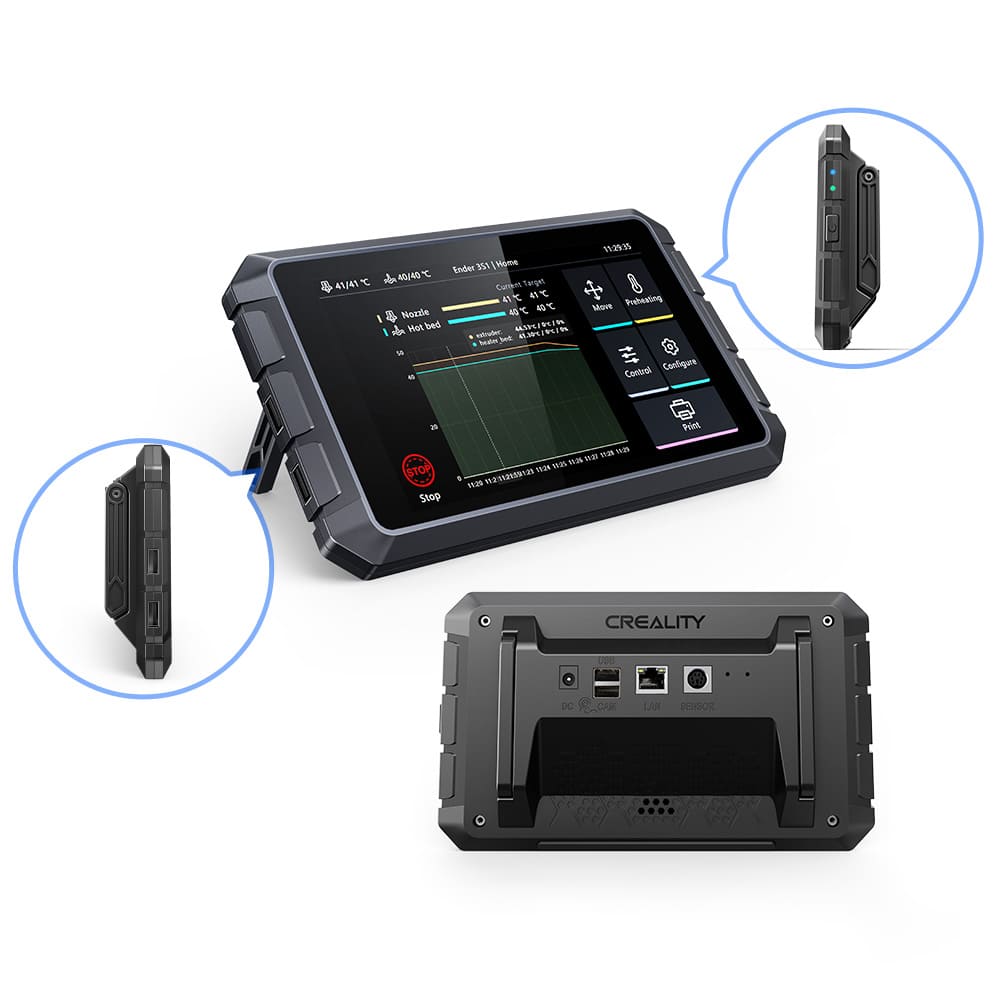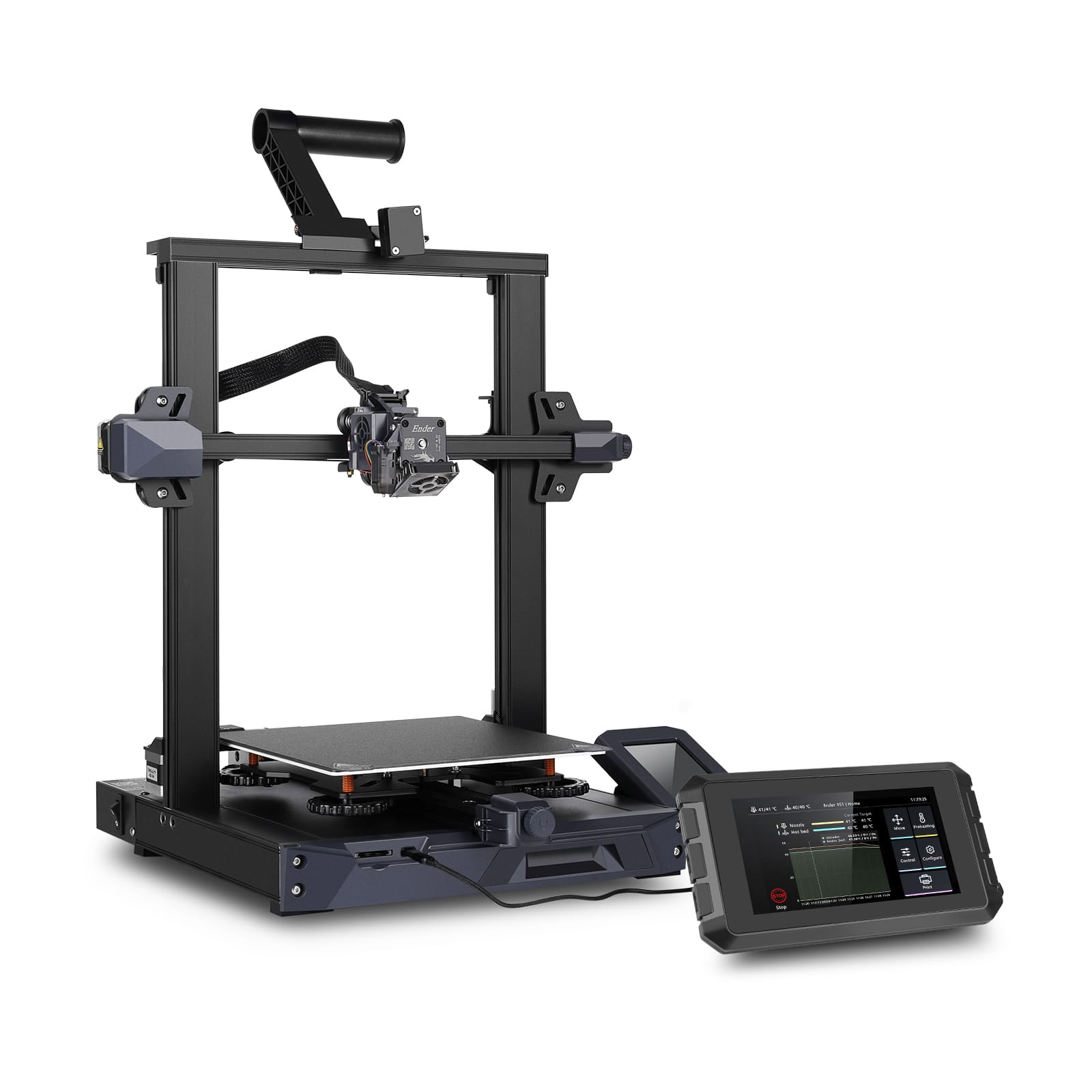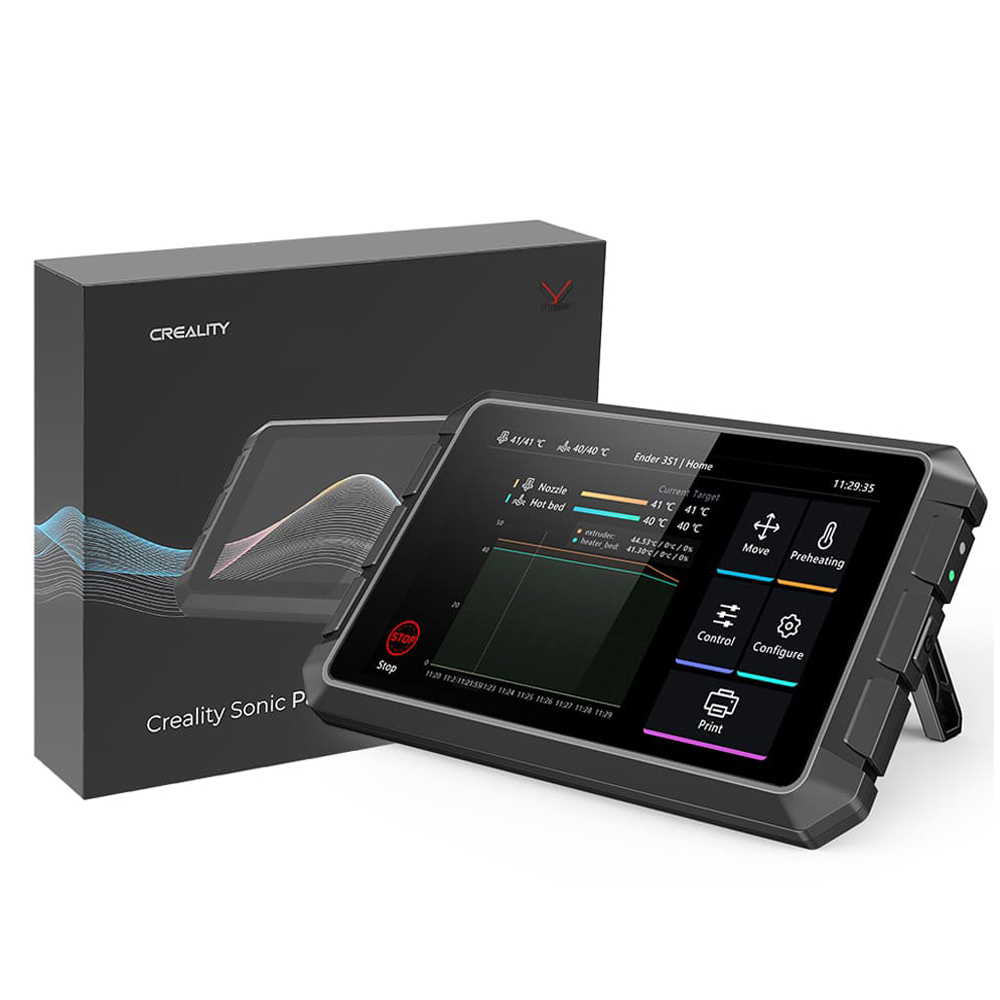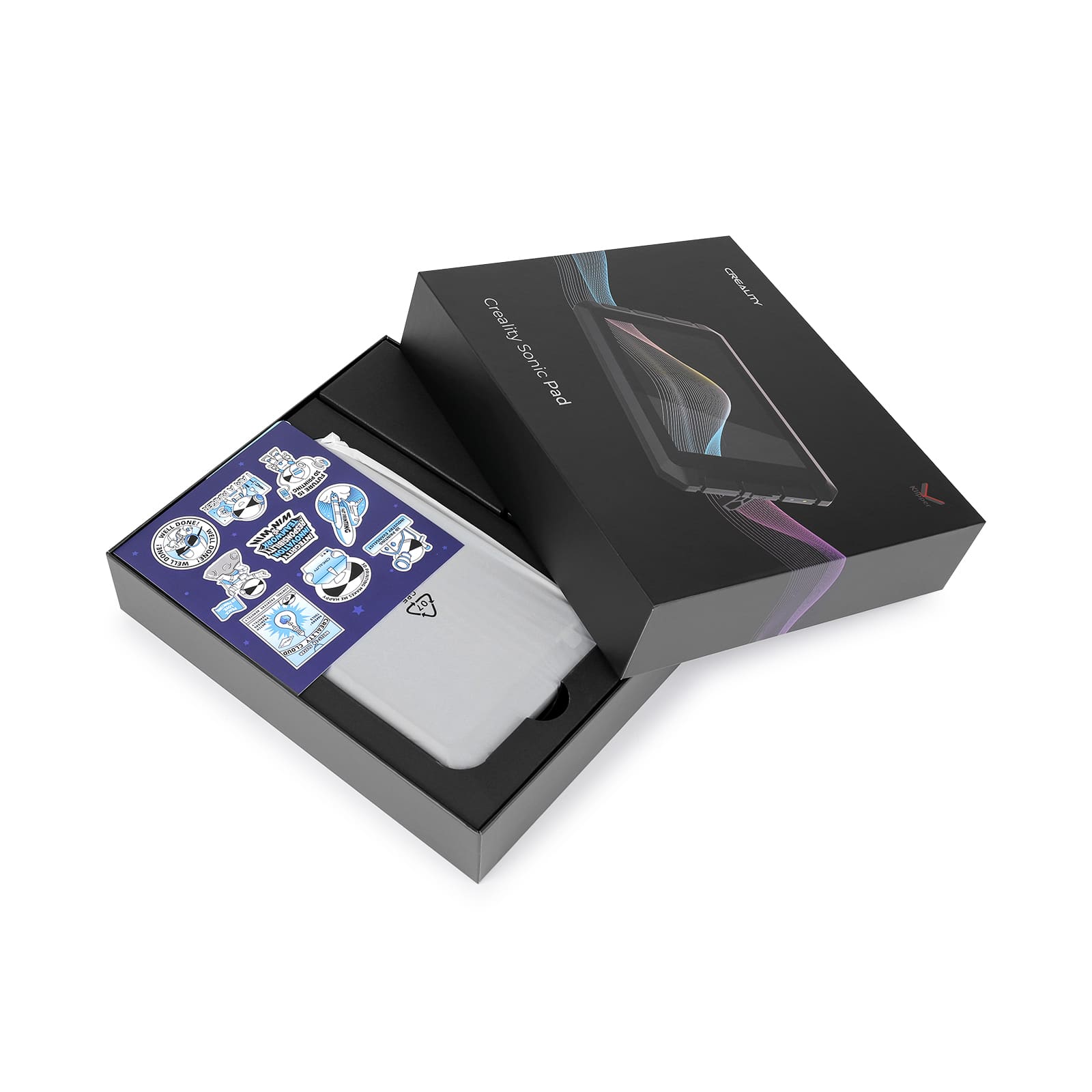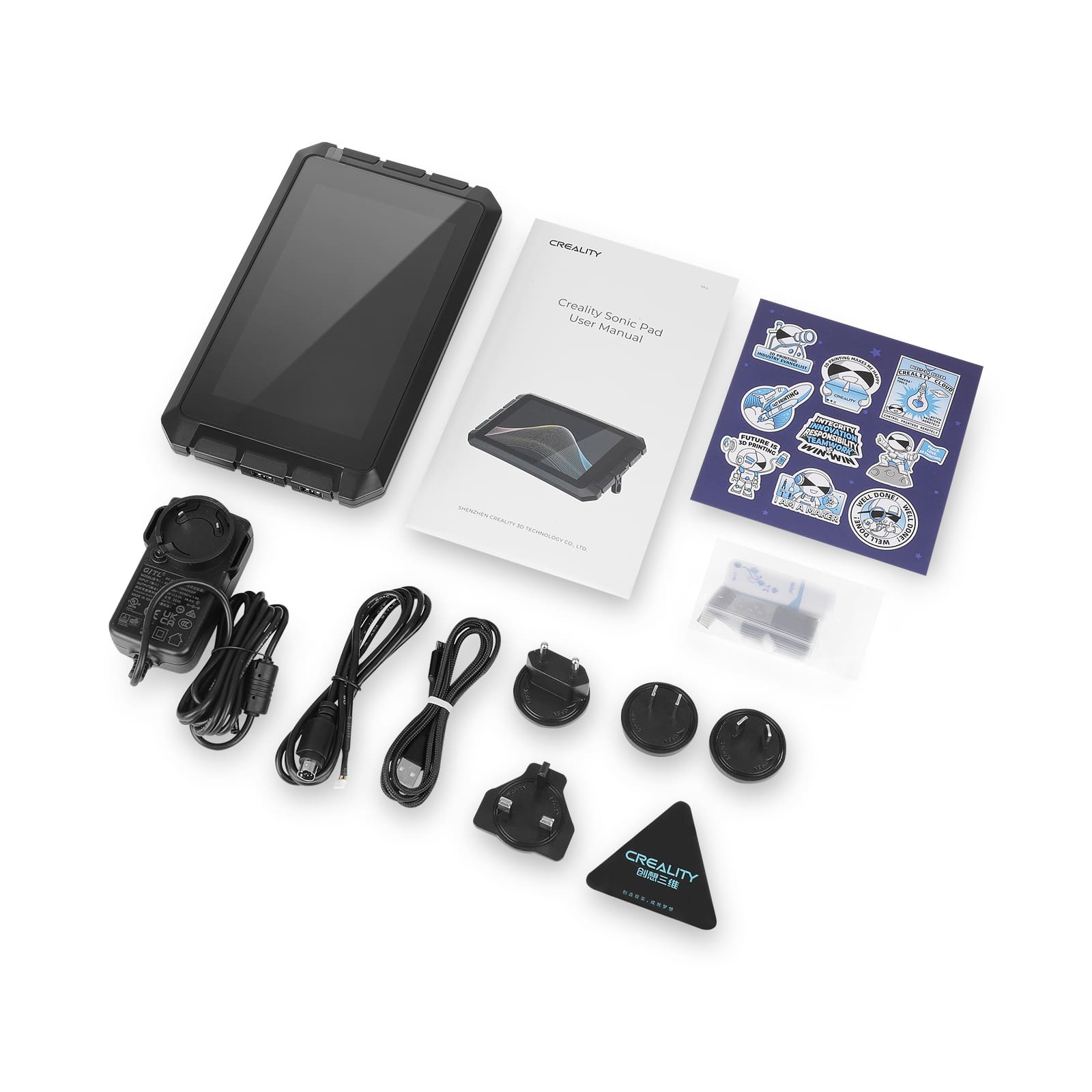 Creality Sonic Pad | Based on Klipper
Ship to
It is expected to arrive within and will cost
£
GBP
to ship
This item can't be shipped to this Country/Region
Bundles
${ meal.bage }
${ meal.title }
${ meal.skus }
${ sku.name }:
${ skuVal }
People who bought this item also bought
Creality Sonic Pad, Open Source 3D Printing Pad Based on Klipper. Compatible with most FDM printers in the market (

Ender-3 V2

,

Ender-3 S1

, and

Ender-3 S1 Pro

have been pre-configured).
Newly Pre-configured printers are as follows:
Ender 3 V2
Ender 3 Pro
Ender 3 V2 NEO
Ender 3 Max NEO
Ender 3 S1
Ender 3 S1 Pro
Ender 3 S1 Plus
Ender 5 S1
Ender 5 Pro
Ender 5 Plus
Ender 6
Ender 7
CR-6 Max
CR-10 V3
CR-10 Smart
CR-10S Pro V2
CR-10 Smart Pro
Features 1:
Highly Integrated Klipper features
- Printing Speed Up!
- Connectivity Easily / Upgraded Easier
- Easy to run out the klipper firmware in Sonic Pad, Support personalized requirements.
The Creality Sonic Pad provides users with a full suite of Klipper's unique features including high print quality and speed, resonance compensation (input shaping), pressure/linear advance and flexible macros.
Klipper's complex installation process has been a pain point that hinders many 3D printing beginners from trying out this powerful firmware. The Creality Sonic Pad can connect to almost any FDM 3D printer available on the market via a USB cable. Besides. Sonic Pad upports user-defined programmable macros, for a personalized function.
Feature 2: Intuitive UI & Real-Time Preview
- The Sonic Pad supports sliced model preview when using Creality Print, Ultimaker Cura, Prusa Slicer and Super Slicer.
[Presently, Real-time preview is available for models sliced with Creality Print ]
- 7-inch color touch screen that unlocks strong computing capability.
The printing process will be rendered with a visual resembling a water-filling effect, and can be updated in real-time to Creality Print.
It can be operated either by the built-in touch screen, remotely on a phone, or a PC from the web UI when connected to a LAN. Control Access from Multiple Platforms.
Feature 3: Plug and Play
- Supports/Compatible with FDM printer which comes with a USB interface. With the included configuration manual, it is easy to set things up.
-Pre-configured for Ender-3 V2, Ender-3 S1, and Ender-3 S1 Pro, Ender-3 S1 Plus, Ender-3 Pro, Ender-3 Max, Ender-5 Plus, CR-10 Smart, CR-10S Pro V2, CR-10 V3. so you can get it going in seconds.
Sonic Pad Spec:
- Powered by a 64-bit CPU and mainboard
- 4 USB ports, carrying 2Gb RAM and 8Gb ROM - OTA/USB Upgraded
- Equide with RJ45 Ethernet port and one WiFi module, enabling remote control of printers.
A camera module which users can buy separately with the tablet is available for real-time monitoring and time-lapse photography, unleashing more creativity.
Sonic Pad:
Highly Integrated with Strong Computing Power
Get It Going with No Hitch
Speed Up Printing While Keep the Quality
Deft with User-defined Macros
Control Access from Multiple Platforms
Rich Extensible Interfaces

Customer Reviews
Write A Review
Ask A Question
Reviews (1)
Questions (3)