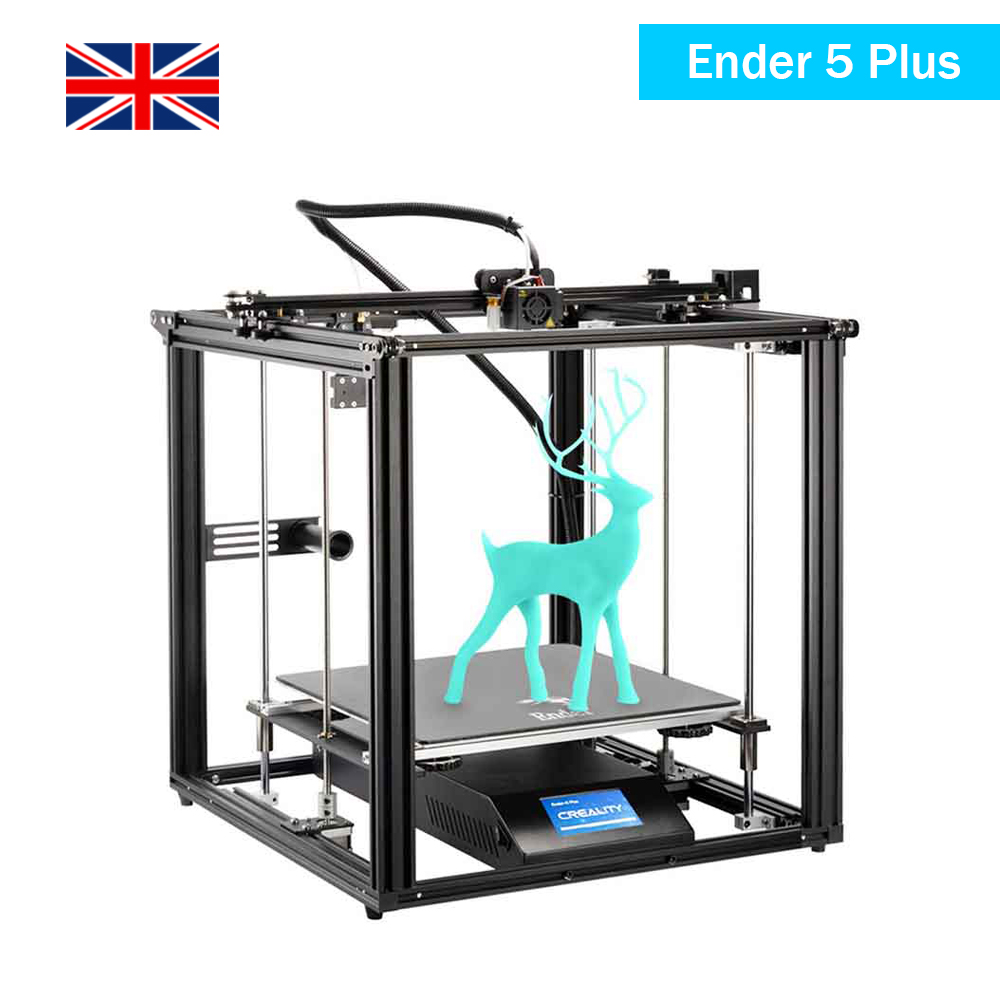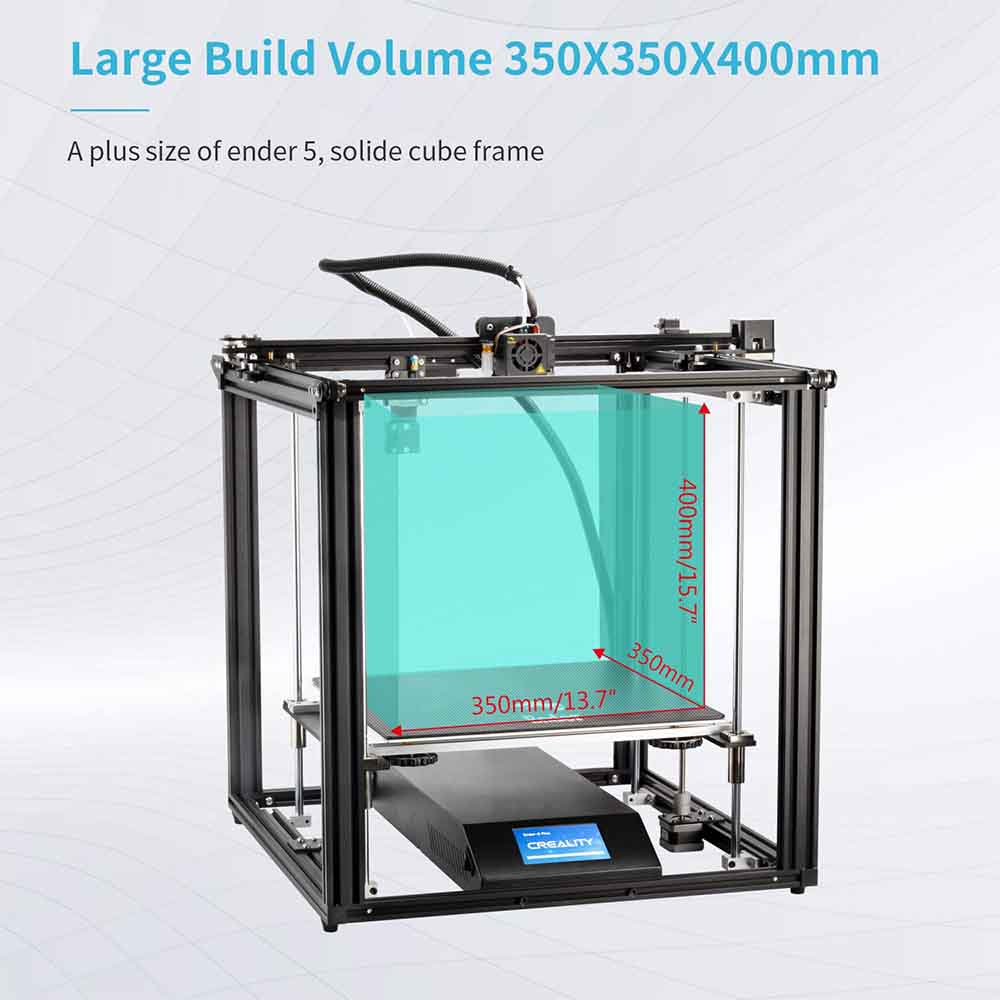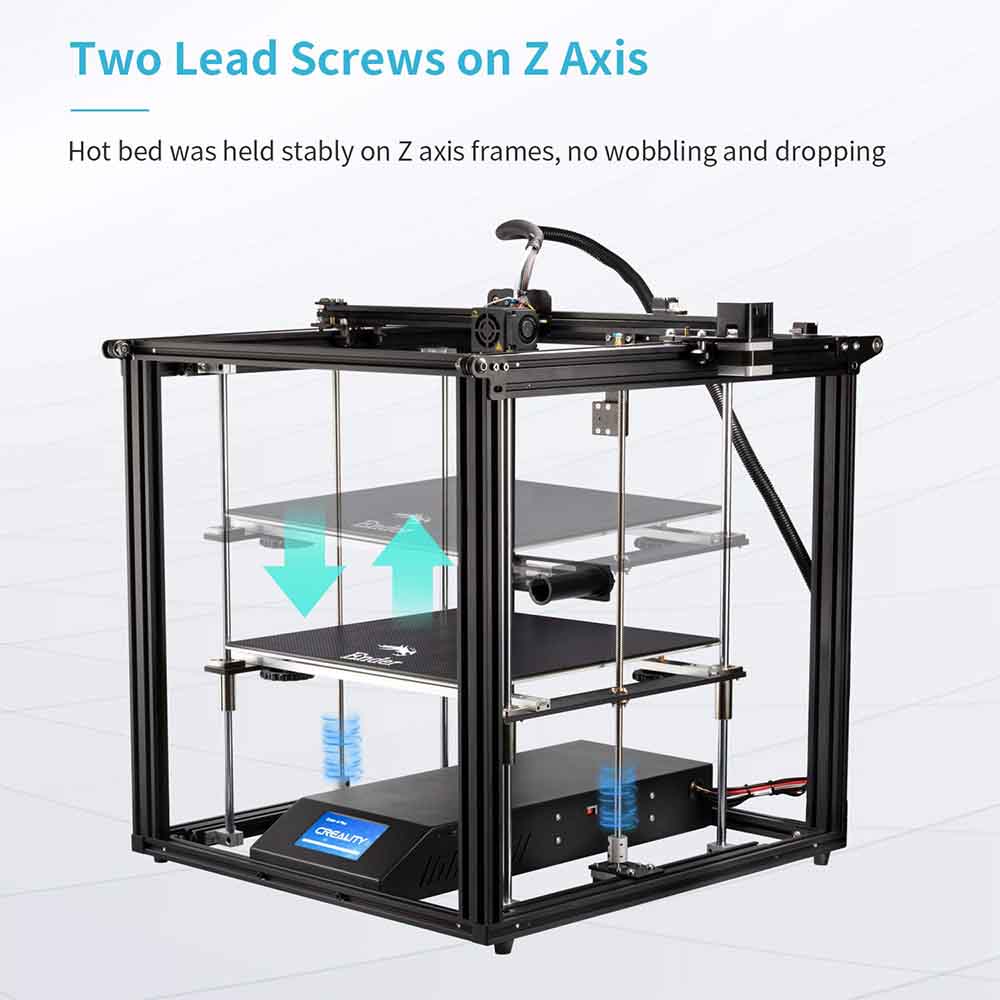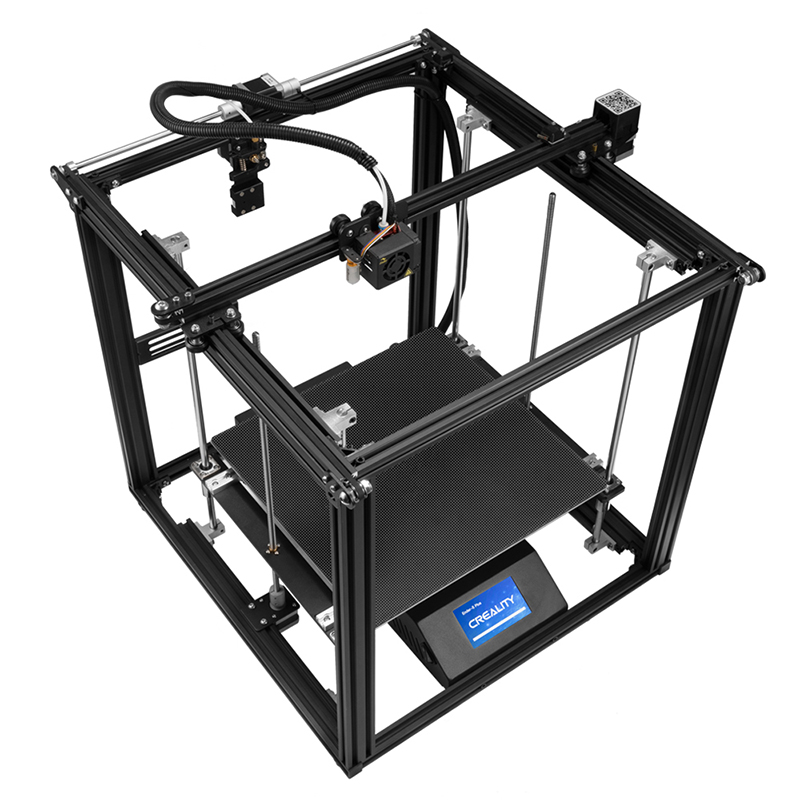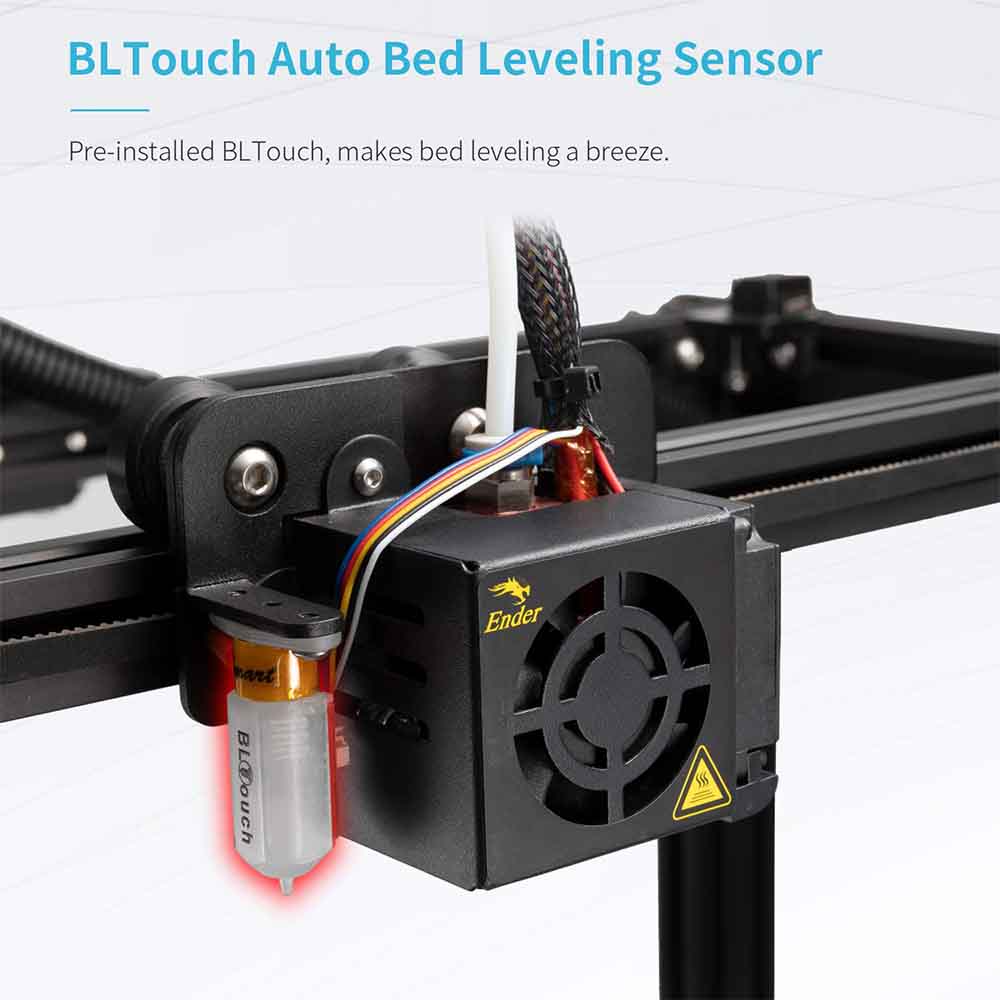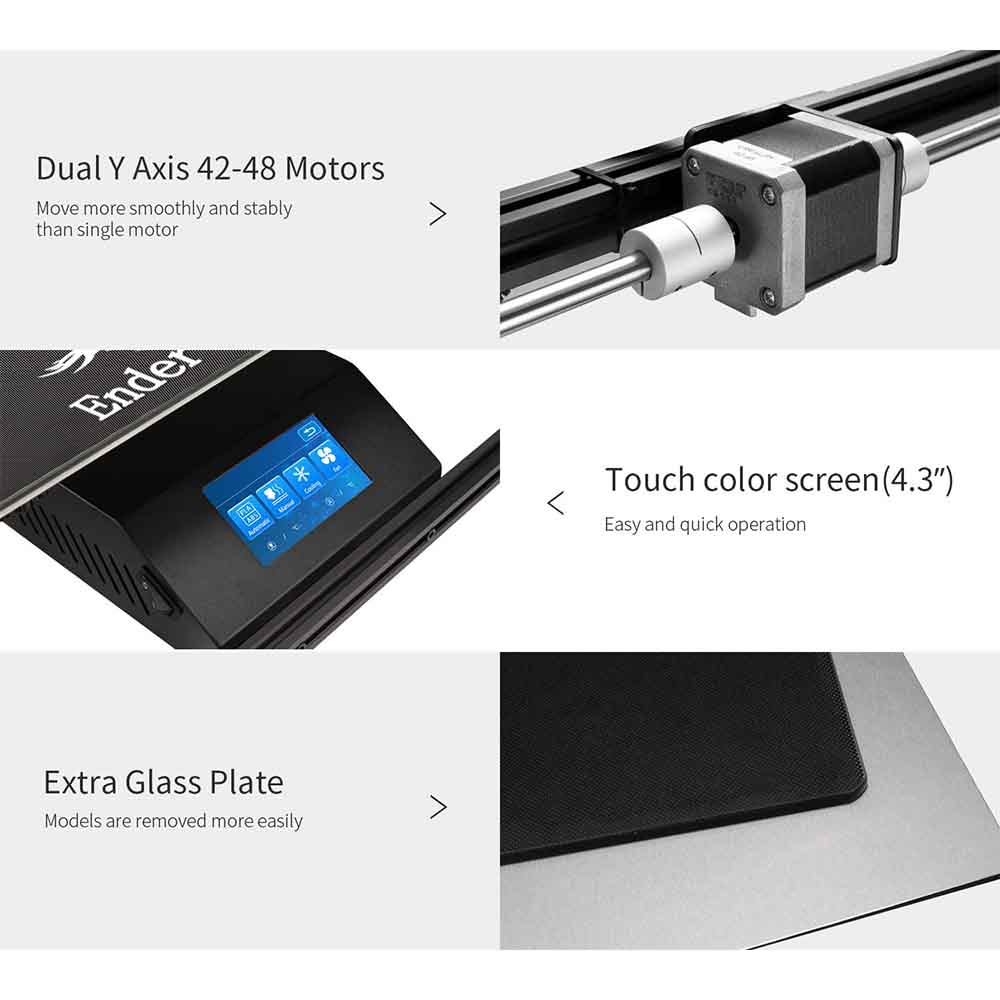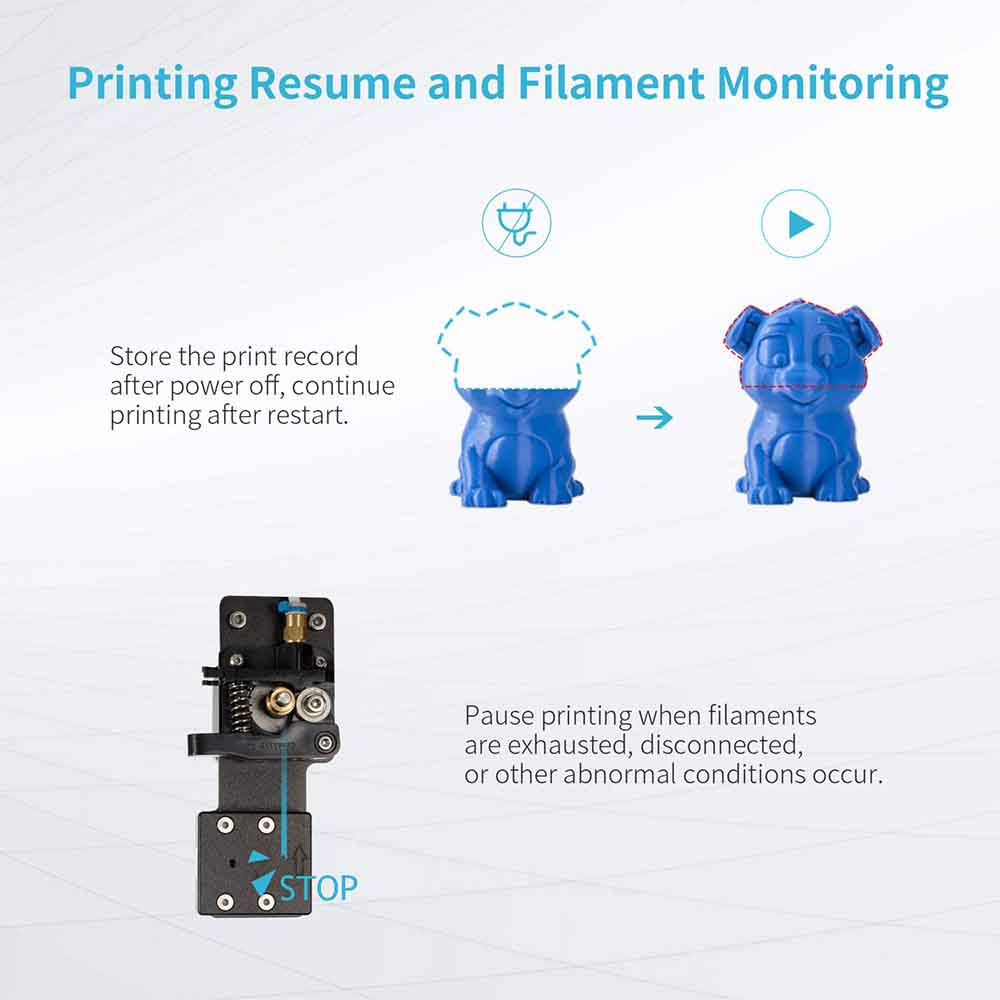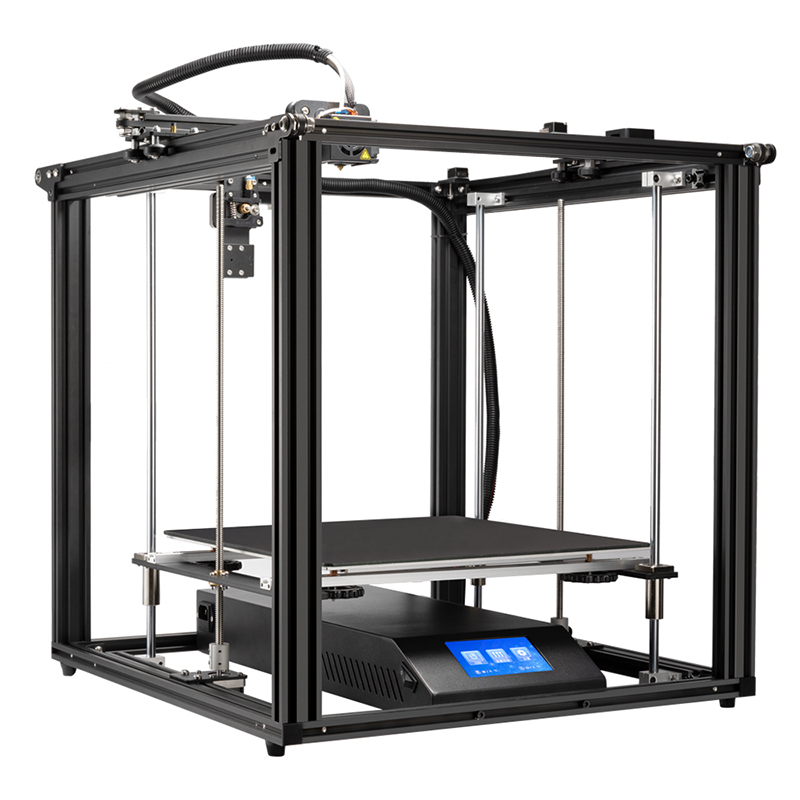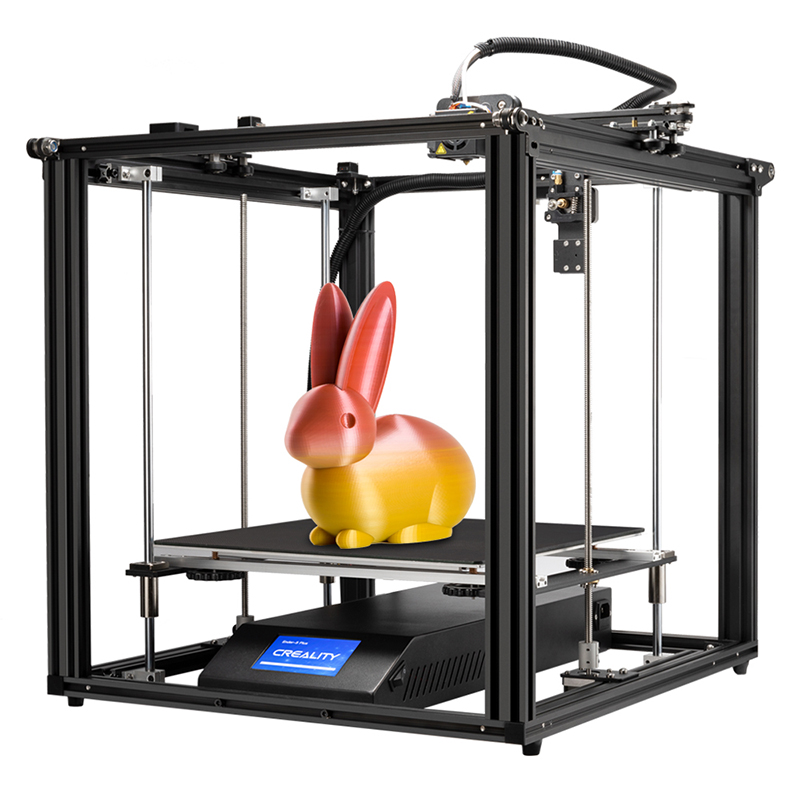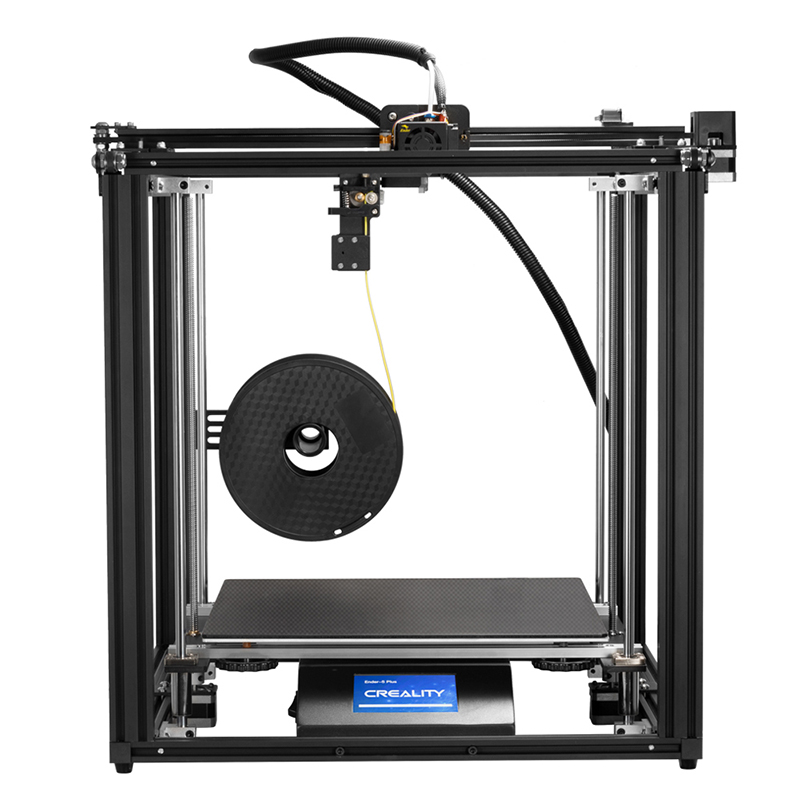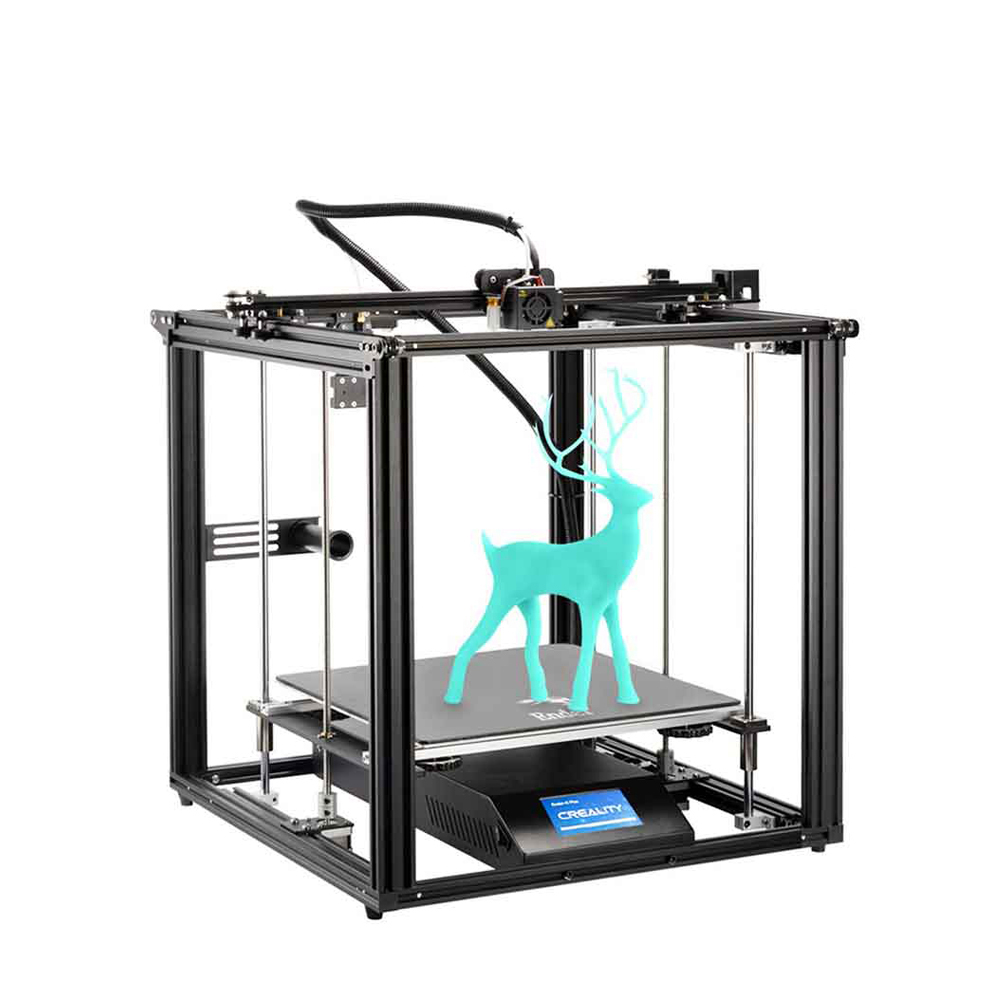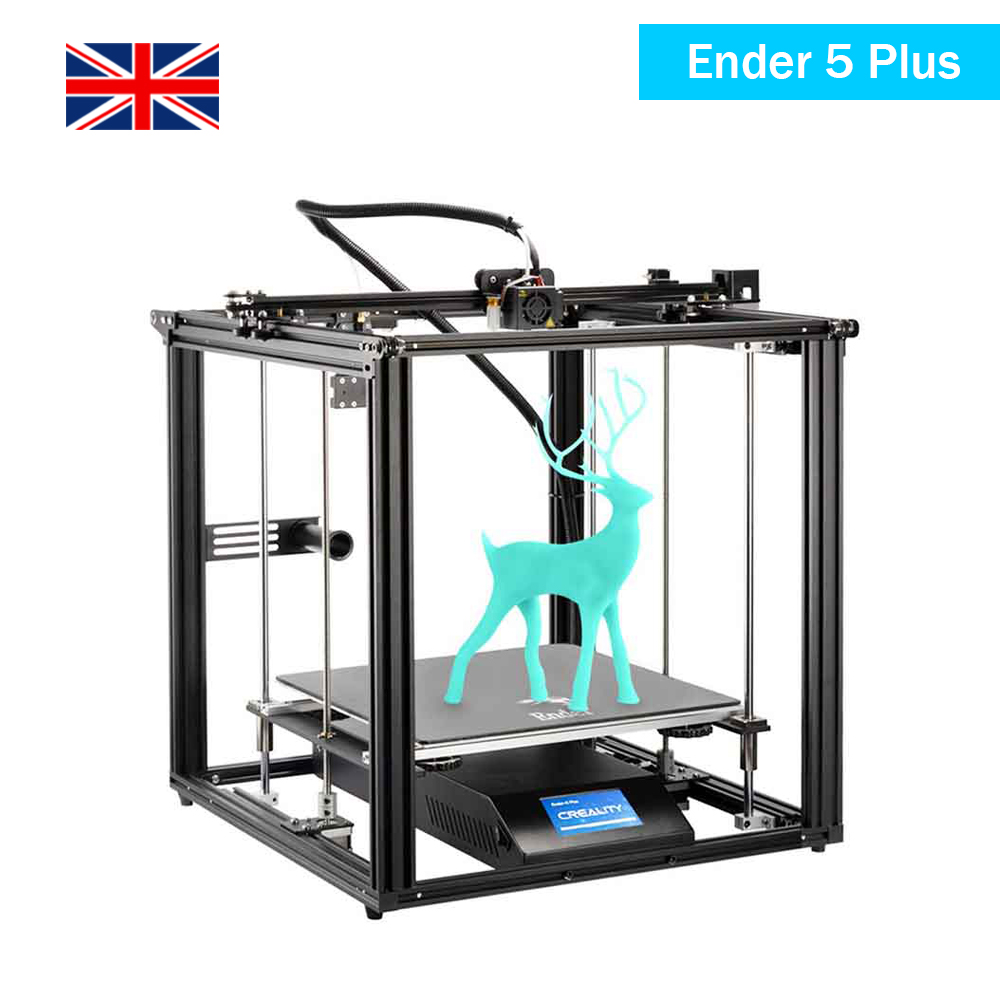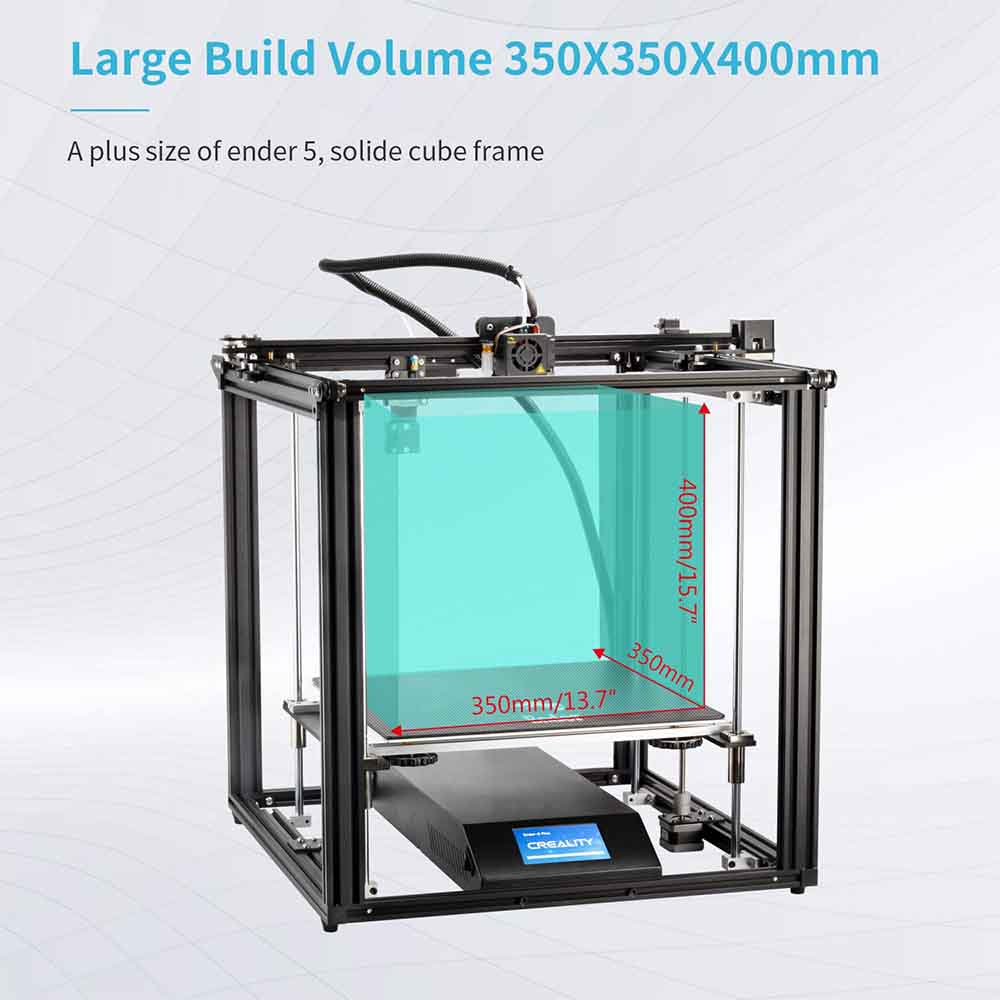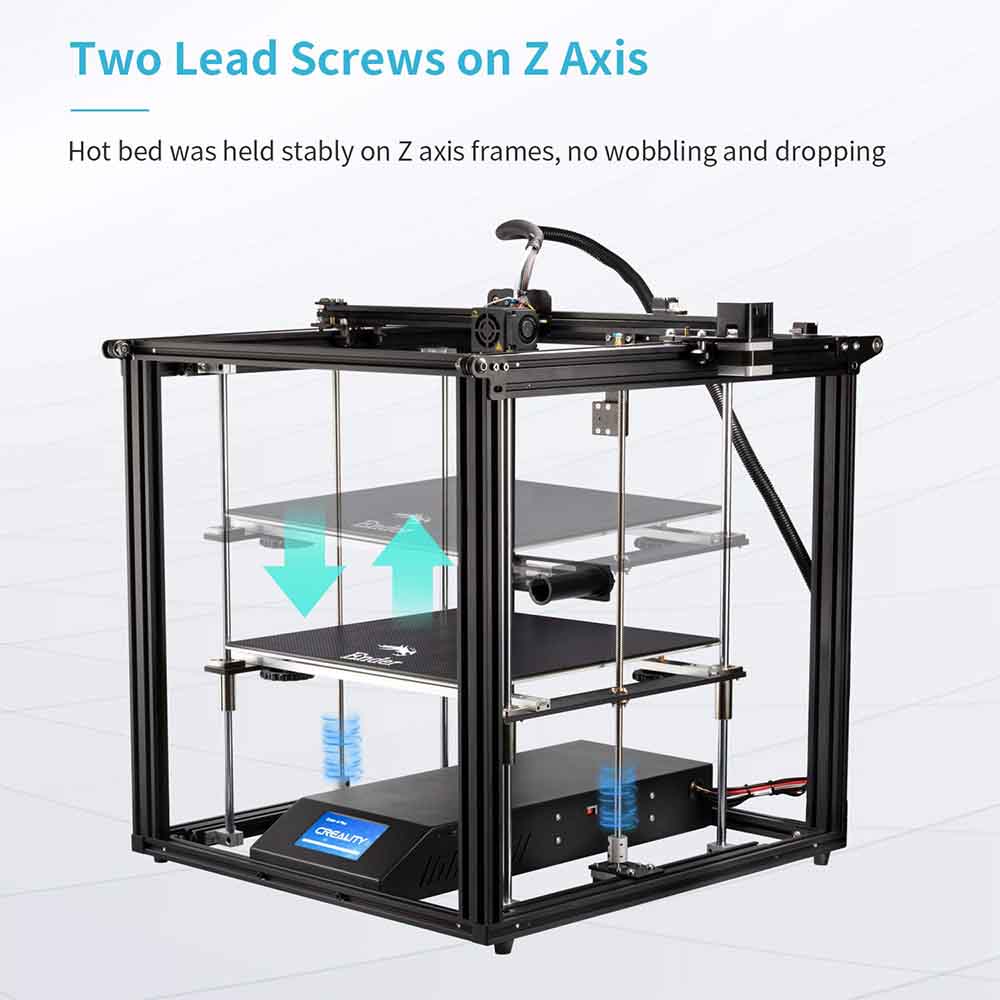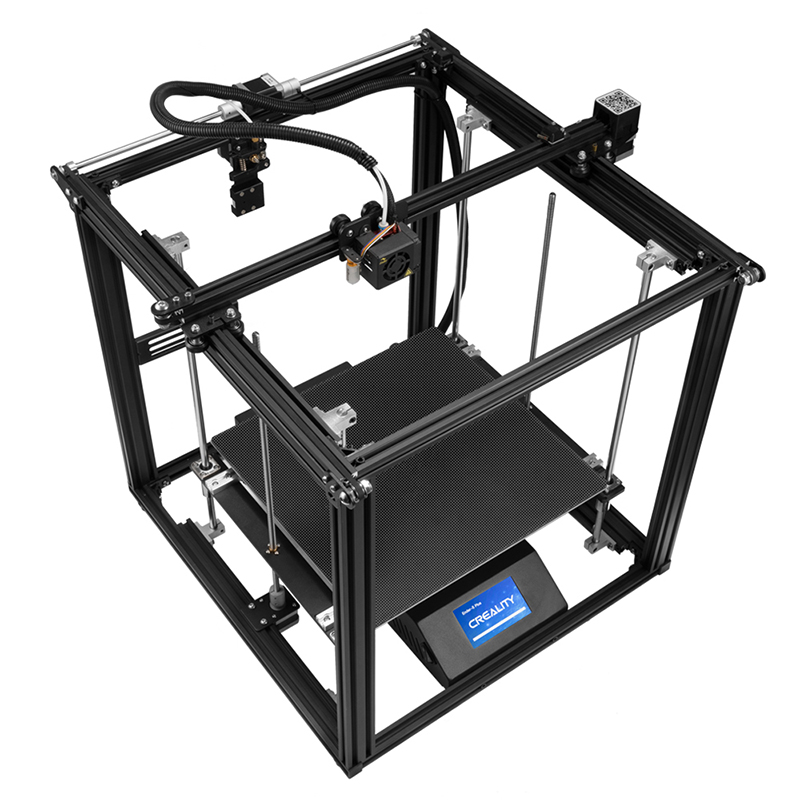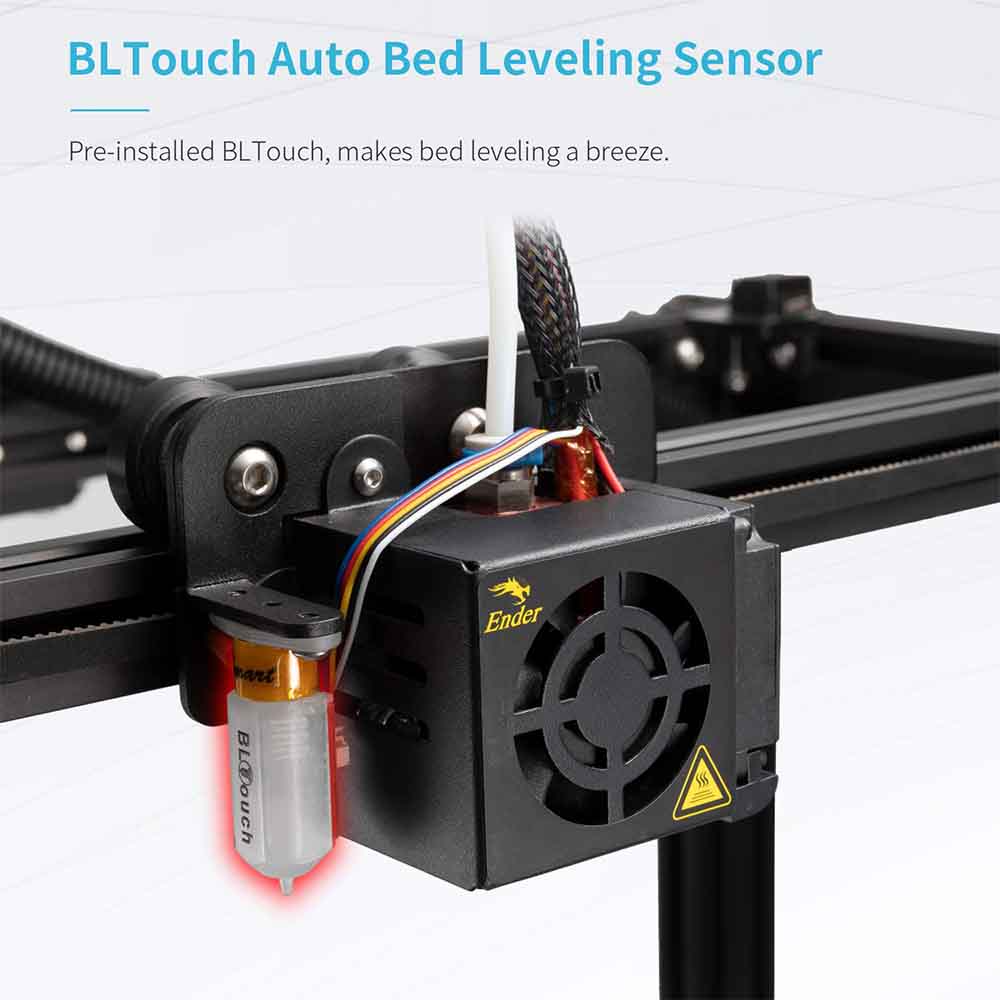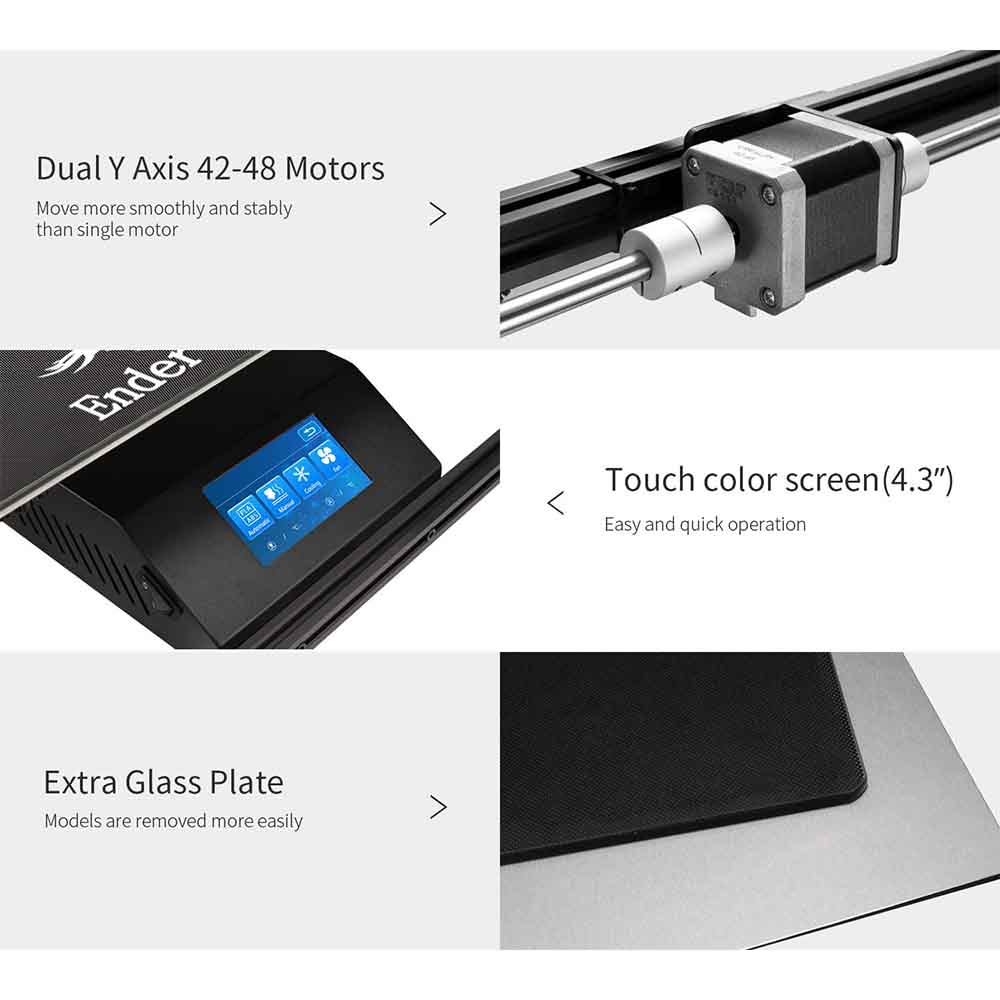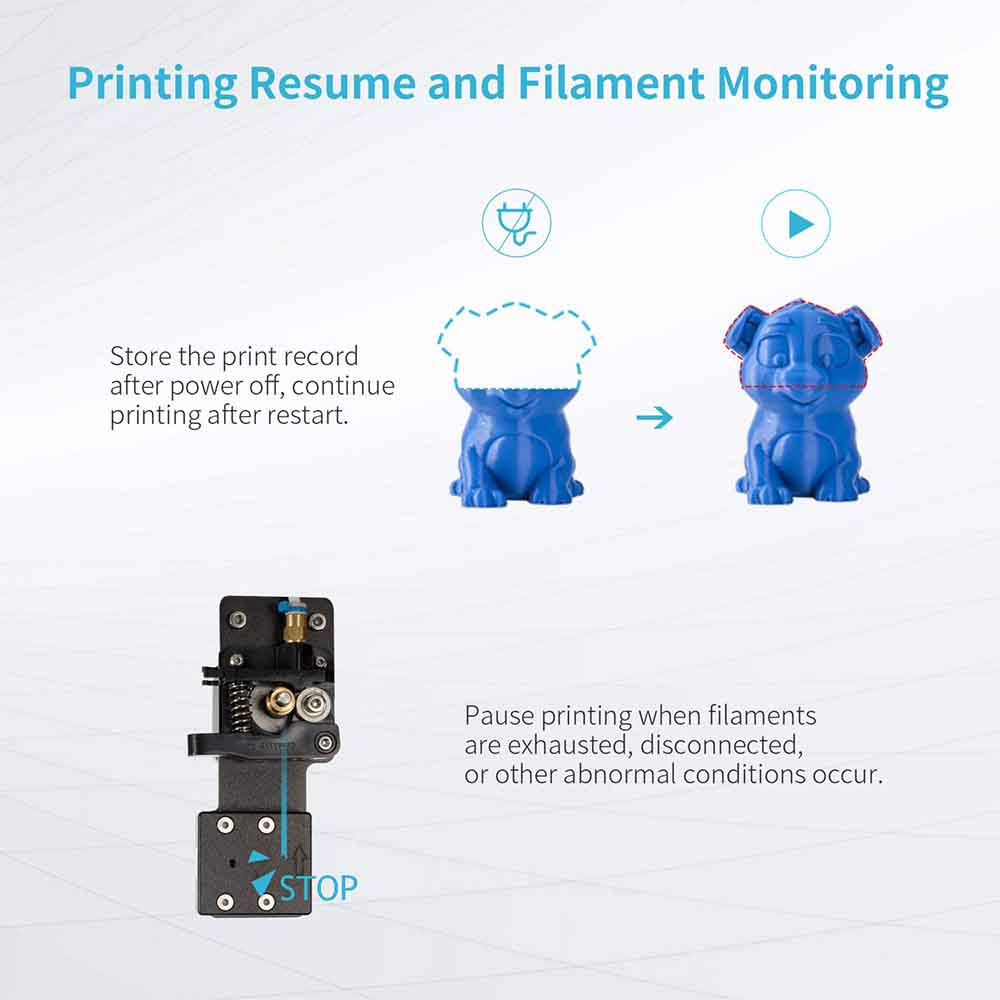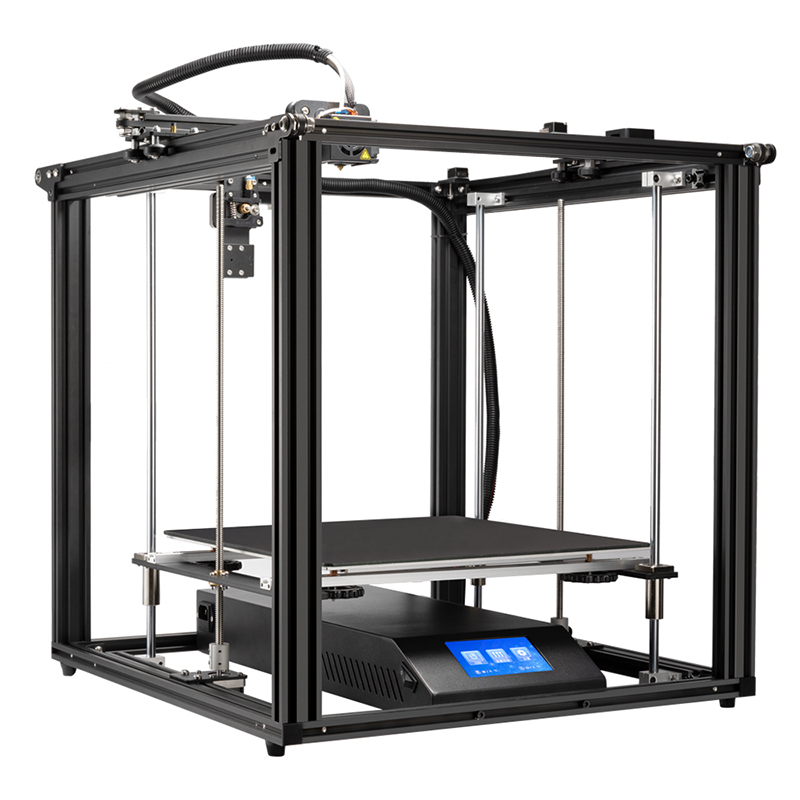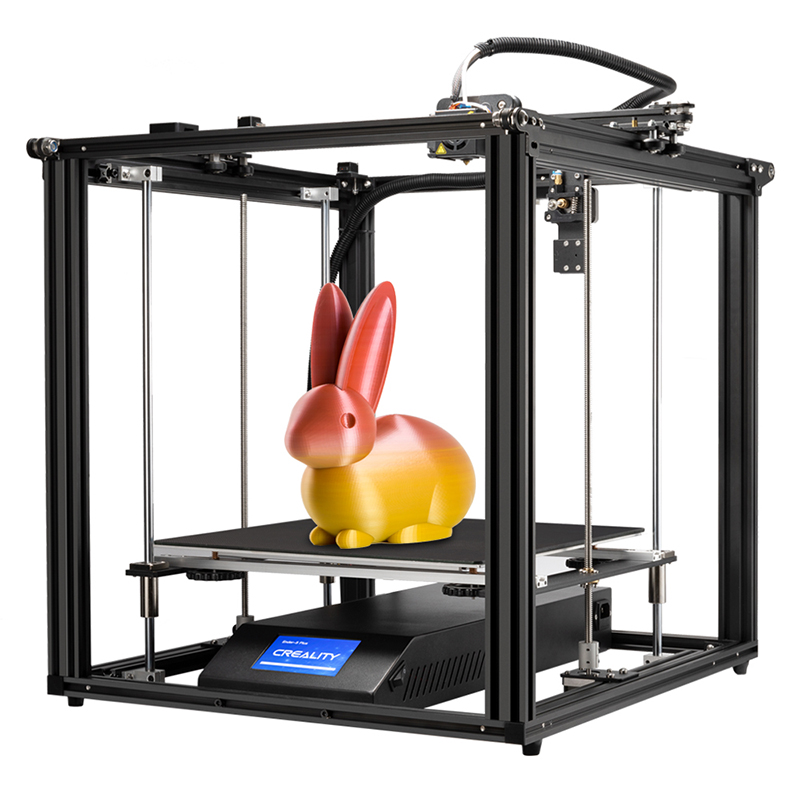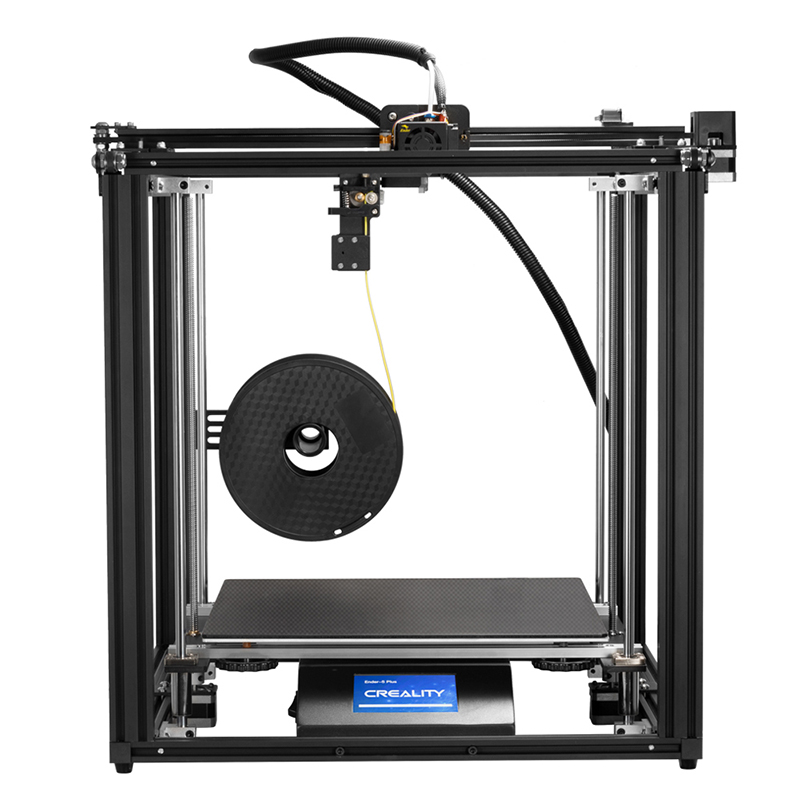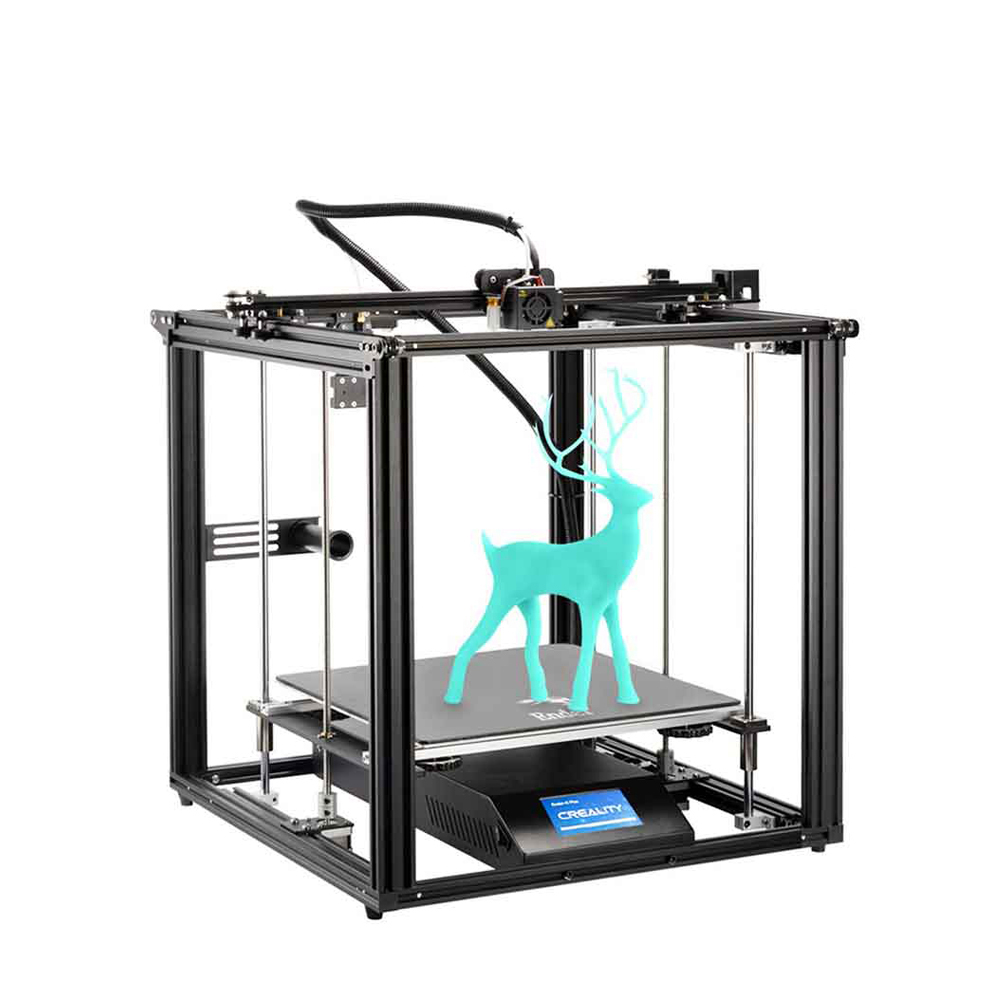 Ender 5 Plus 3D Printer
Ultra Large Printing Format | BL Touch Pre-Installed | Cubic-like Frame designed | Free shipping & UK warehouse in stock
£
449.00
GBP
£
479.00
GBP
Free Shipping & Tax-Free
Ship From

Please select product attributes before purchasing~~
Option/Type
Ender 5 PLUS

Ender 5 Plus + Silent Board
This item can't be shipped to this Country/Region
It is expected to arrive within3 daysand will cost£10to ship
0.00
0.00
Free Shipping & Tax-Free
Creality Ender-5 Plus FDM 3D Printer
A bigger build volume, a new bed-leveling probe, improved components: The Creality Ender-5 Plus strives to better the Ender-5 3D printer。
Ender-5 Plus FDM 3D Printer Features
Cubic-like Frame designed: Creality Ender-5 Plus 3D Printer is the larger version of the Creality Ender-5 3d printer, with the same cubic designed, solid cube frame. Box Design with Overhead Gantry.
Ultra Large Printing Format: 350X350X400mm | Meet more of your printing requirements, enable more ideas to be printed out, achieve better print results, and a larger print model at a time.
BL Touch Pre-Installed: Creality Ender-5 Plus 3D printer with BL Touch as configured. You just plug them in and start printing!It can precisely measure the tilt of the Bed surface, offers the automatic compensation for the Z-axis for unevenness of the platform plate, easy to solve the printing failure caused by the unevenness of the platform and provide reliable operation with all build surfaces.
Stable Printing: Unlike Creality Ende-5, Creality Ender-5 Plus 3D Printer is with dual Z-Axis, Stable Z-axis Lead screw drive smoothly and steady. The movement of the build plate will be more stable.
Filament Sensor: When the filament runs out or disconnected, the Creality Ender-5 Plus 3D Printer will automatically be suspended to ensure the model can be smoothly printed.
Resume printing Function: Creality Ender-5 Plus 3D Printer resume printing while power-off, the motherboard is fully upgraded and supports continuous power failure, which effectively reduces model scrapping caused by power outages.

Technical Specifications
Ender-5 Plus FDM 3D Printer Properties
Modeling Technology: FDM(Fused Deposition Modeling)
Printing Size: 350x350x400mm

Ender-5 Plus FDM 3D Printer Hardware
Chassis Size : 632x666x619mm
N.W. : 18.2KG
Power Parameters: Input: 100-240V AC; Output: DC 24V 21A; Max 25A;

Ender-5 Plus FDM 3D Printer Extruder Hardware
Stock Nozzle:0.4mm
Print Accuracy: ±0.1mm
Maximum Hotend Temperature: ≤260°C
Ender 5 Plus Unboxing Build&Set-Up
Creality Ender 5 Plus Firmware Flashing (BLTouch Fix)
FAQ
1. Is the Ender 5 plus worth it?
Overall, the Ender 5 Plus is a good machine, perfect for anybody who is looking for a big format 3D printer. It has a big print volume with a sturdy frame and the print quality is good even when stock.
2. What is the difference between Ender 5 and Ender 5 plus?
There are some differences between the two printers. Platform:Ender 5 has the C-Magnetic sticker while Ender-5 Plus with the tempered glass plates. Size: Ender-5 Plus (350*350*400mm) has a bigger size than Ender 5(220*220*300mm).
3. What materials can the Ender 5 plus print?
Creality Ender-5 prints with PLA, ABS, TPU, WOOD, COPPER and other exotic materials.
4. How fast can the Ender 5 plus print?
200 mm/s. On paper, the Ender 5 Plus achieves a maximum print speed of 200 mm/s.