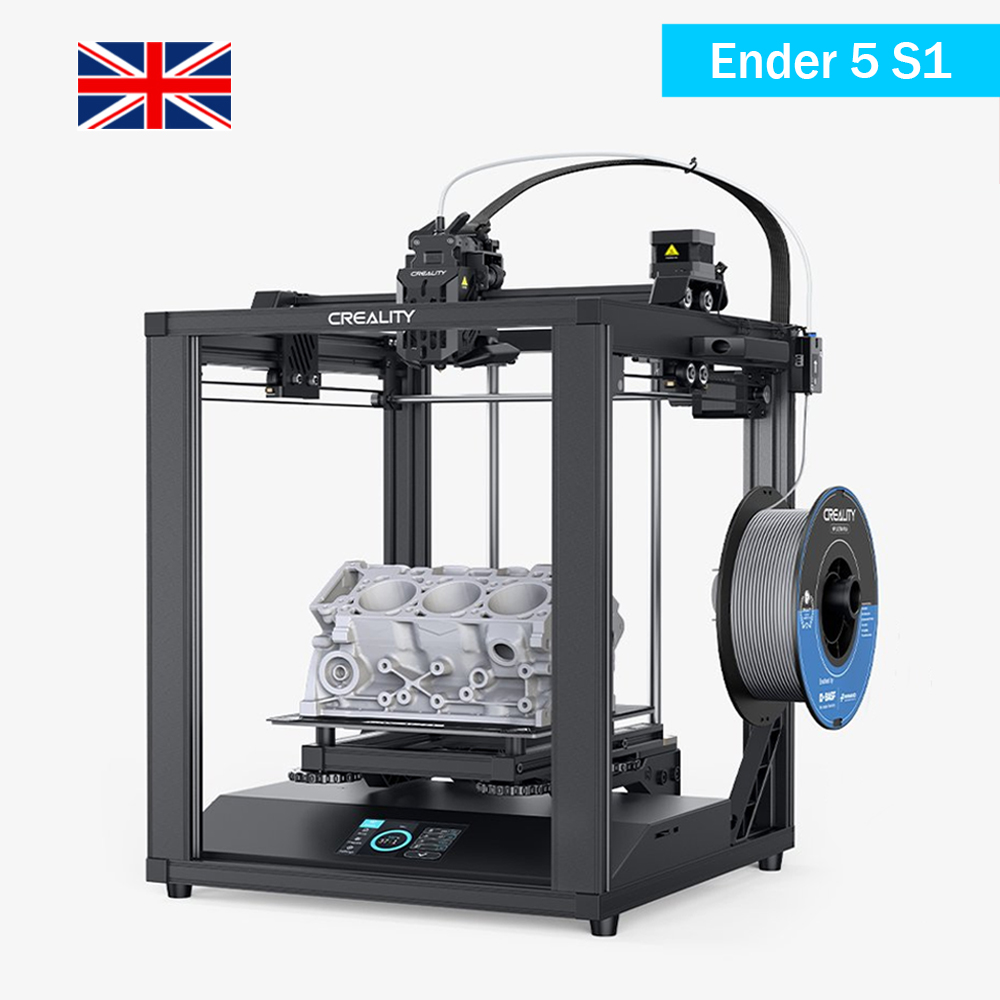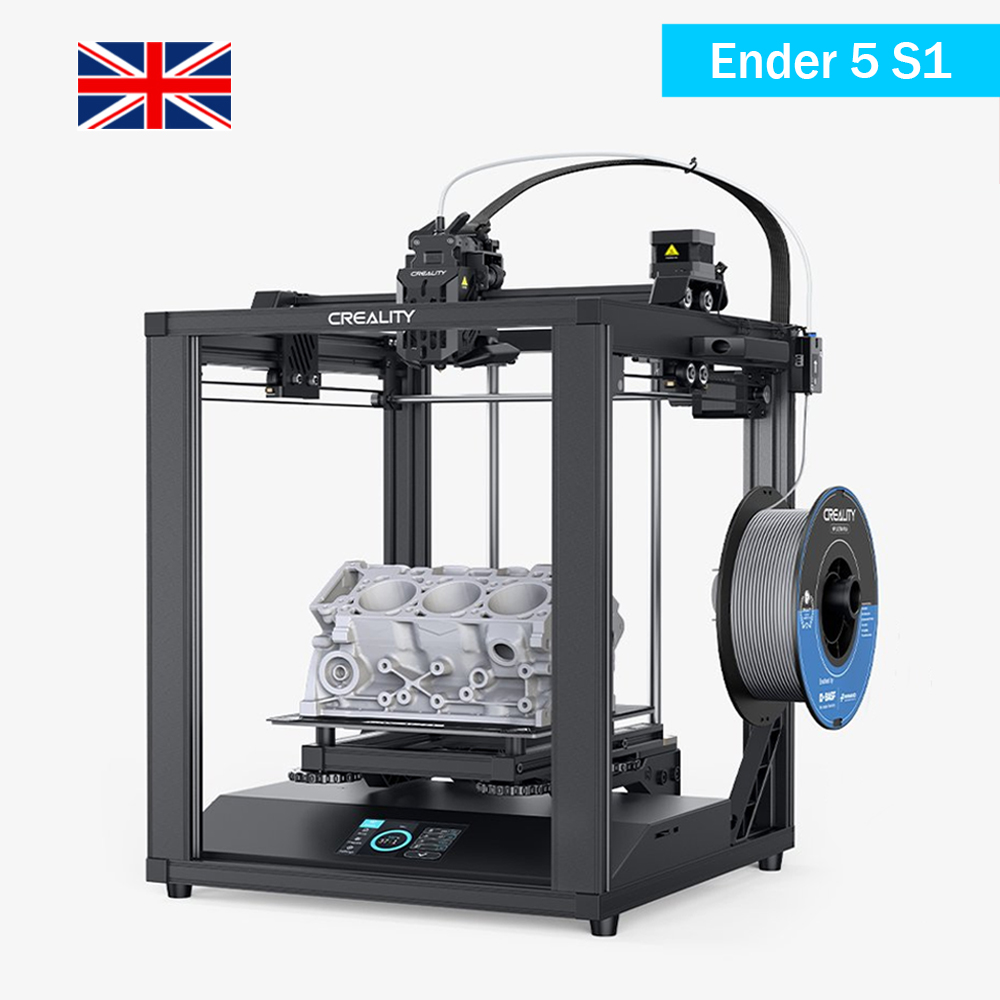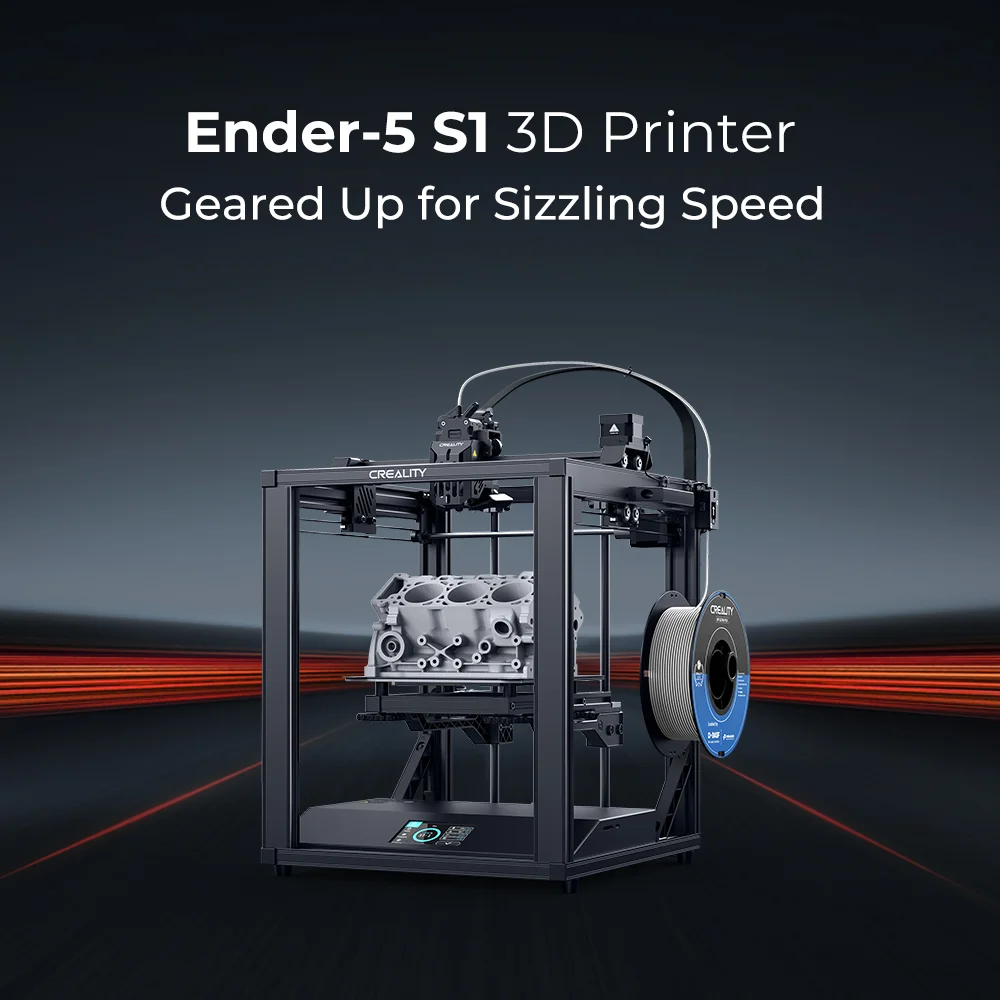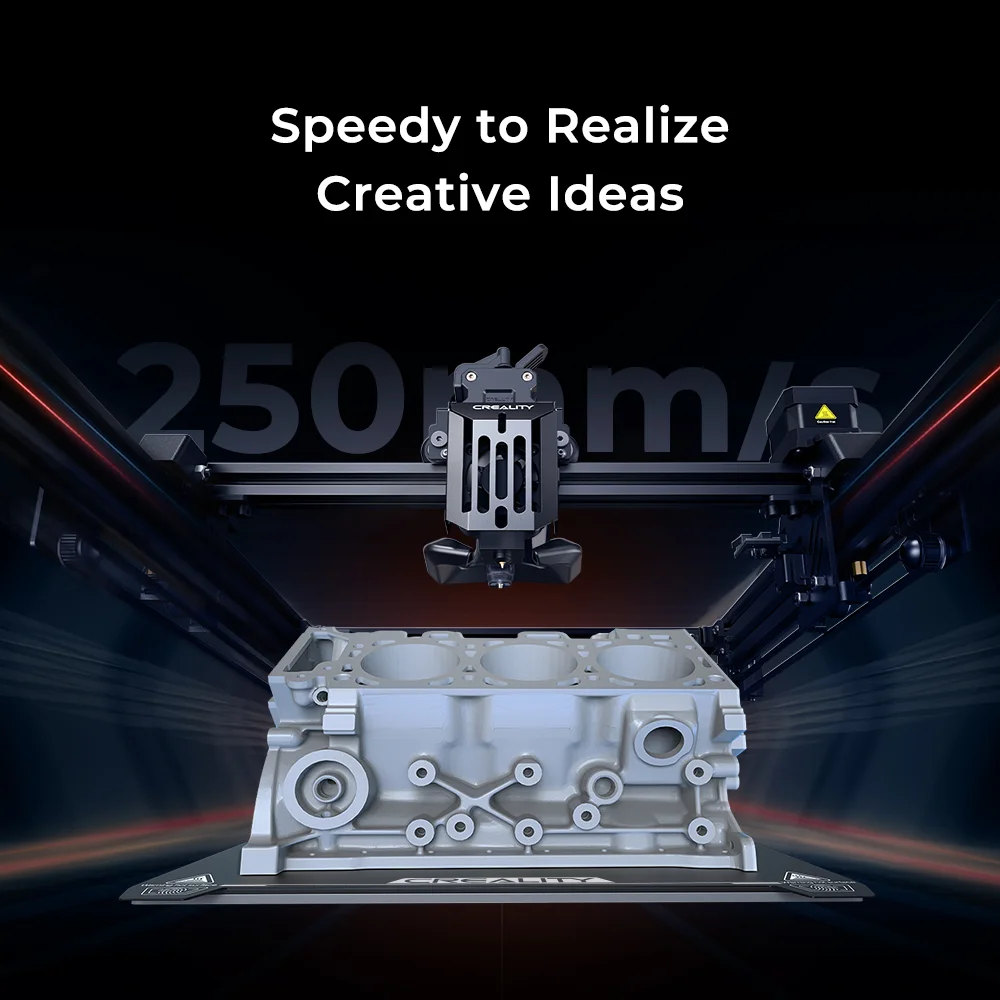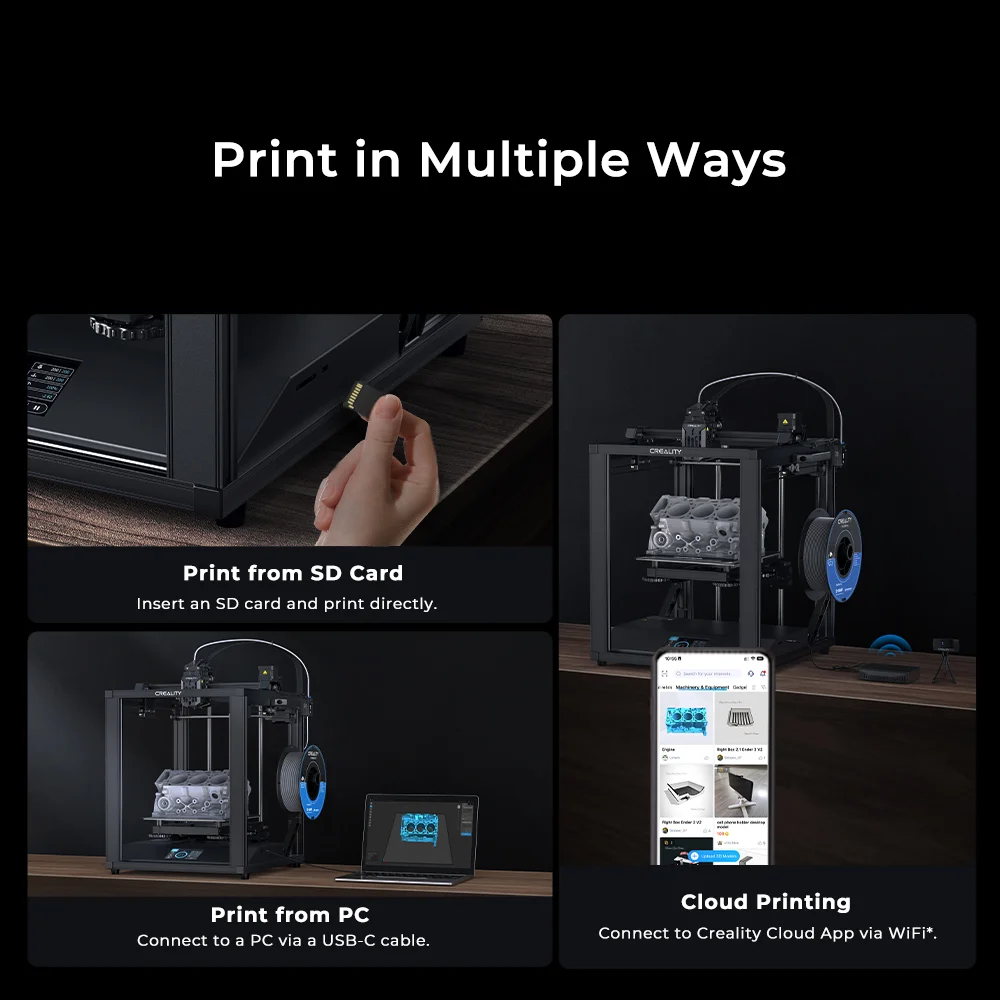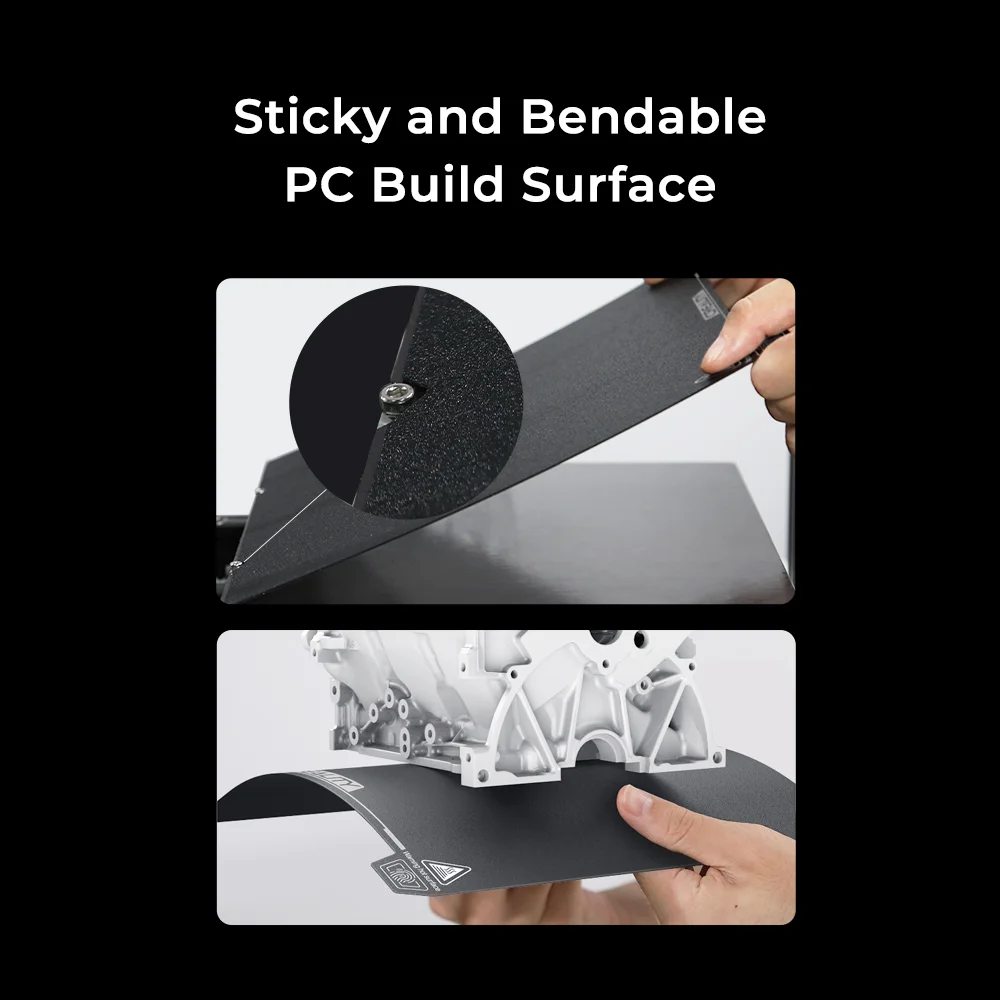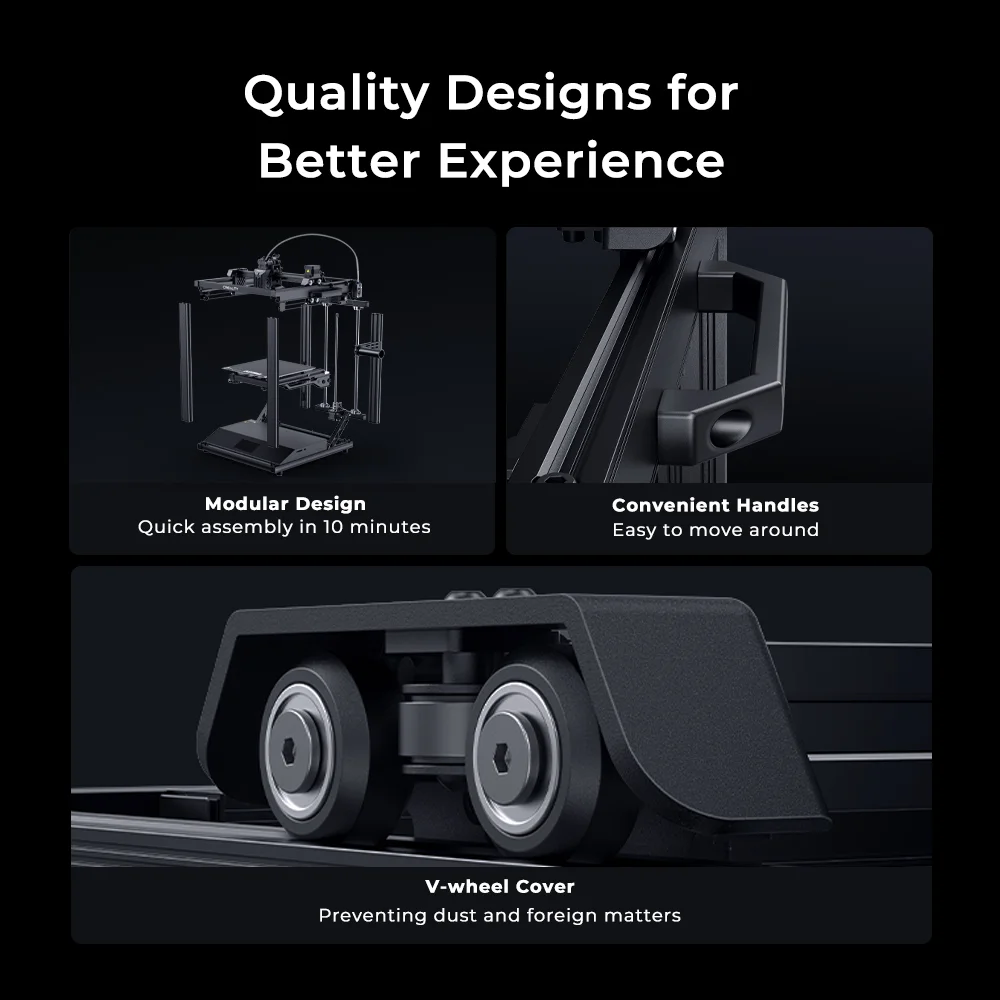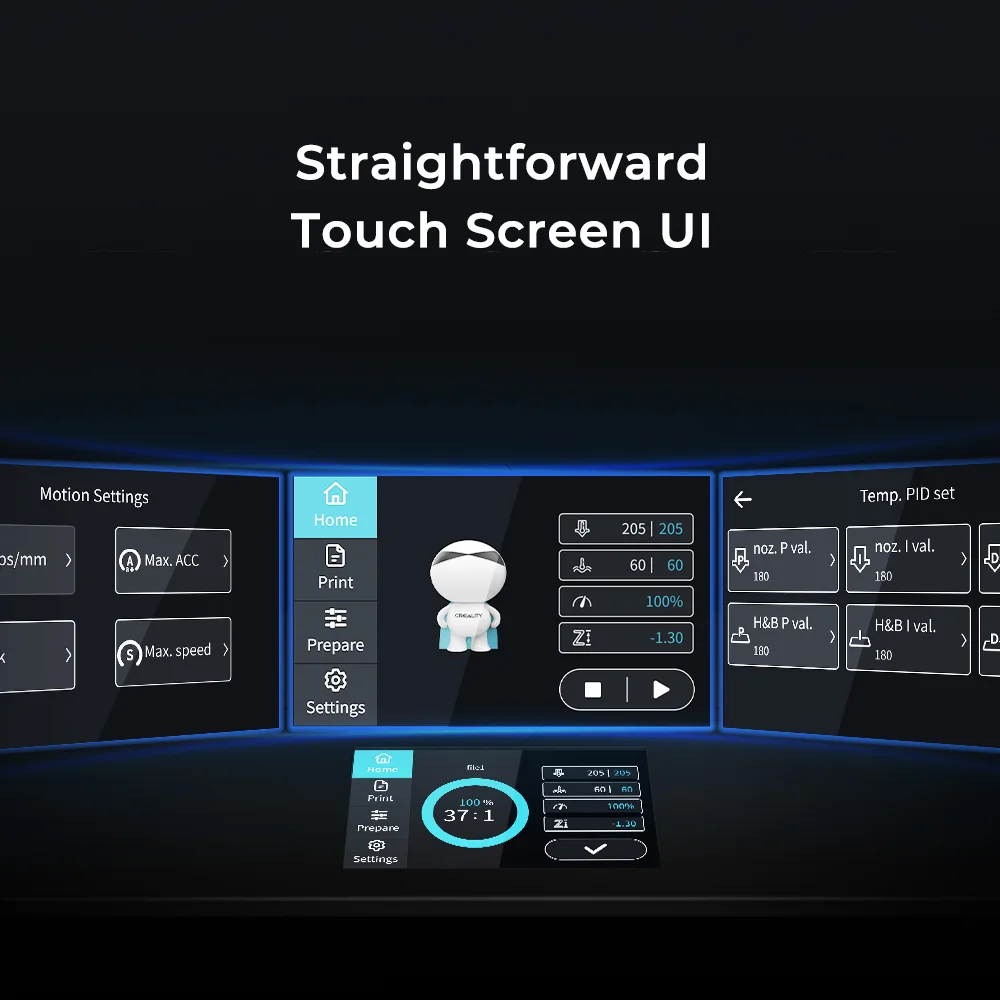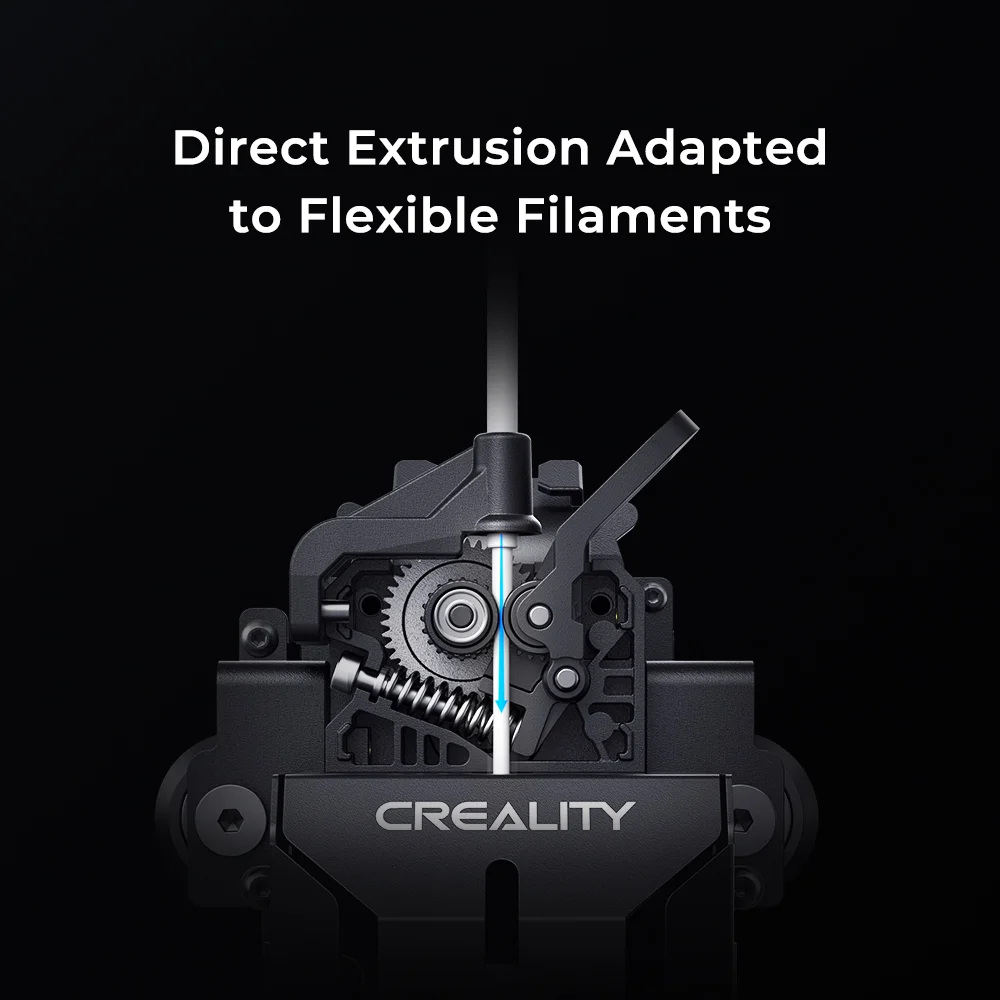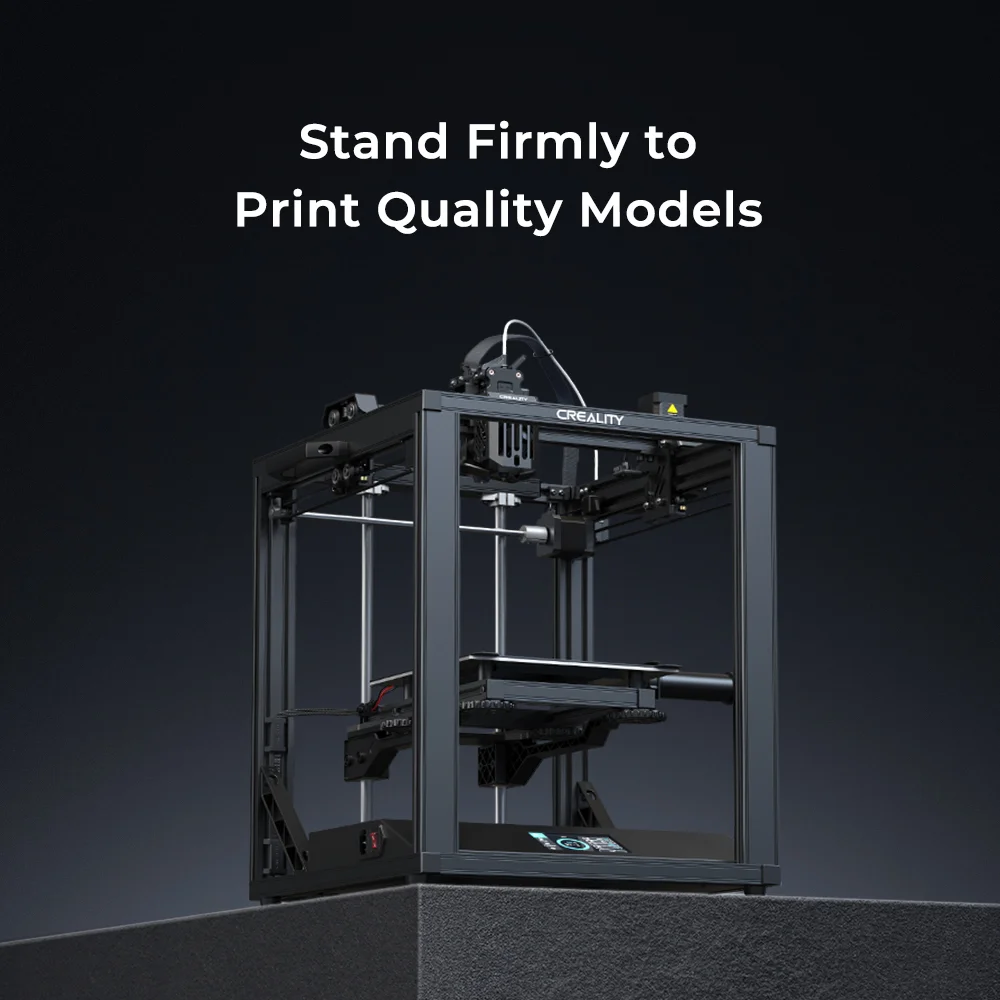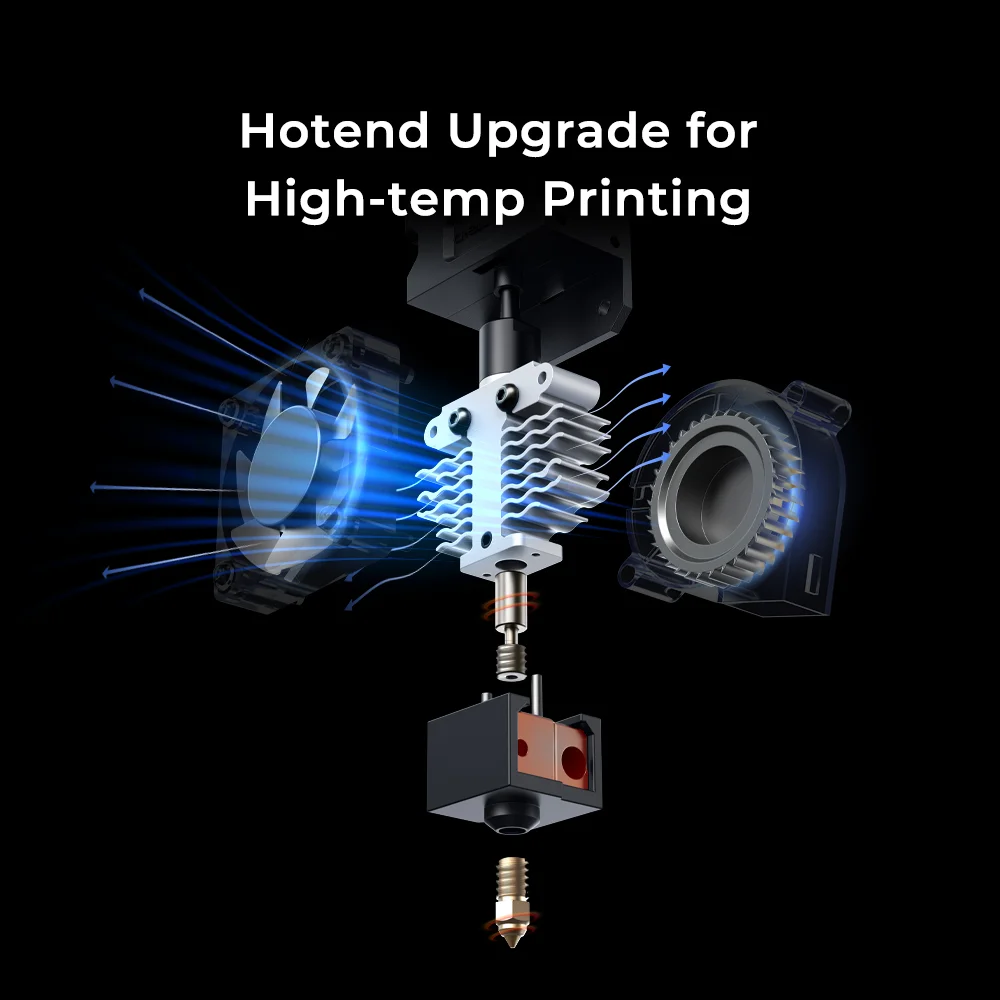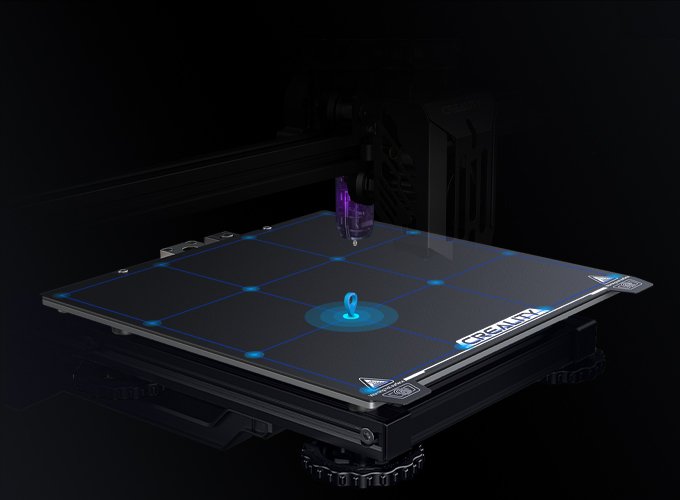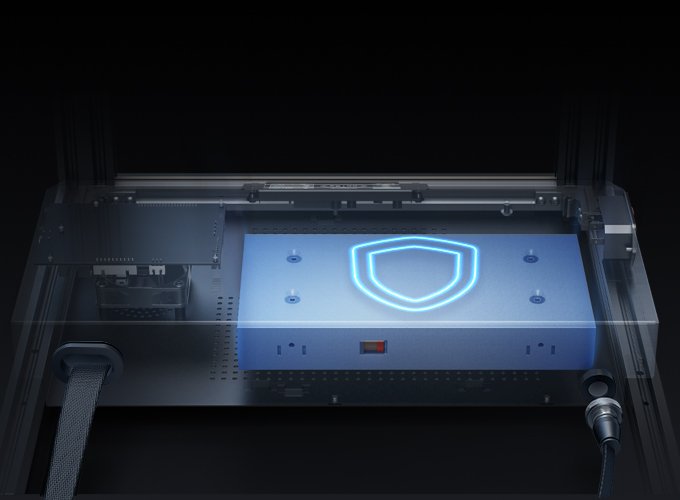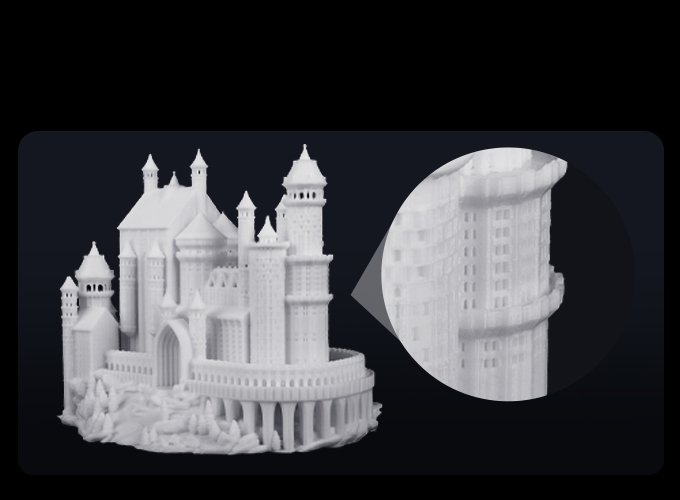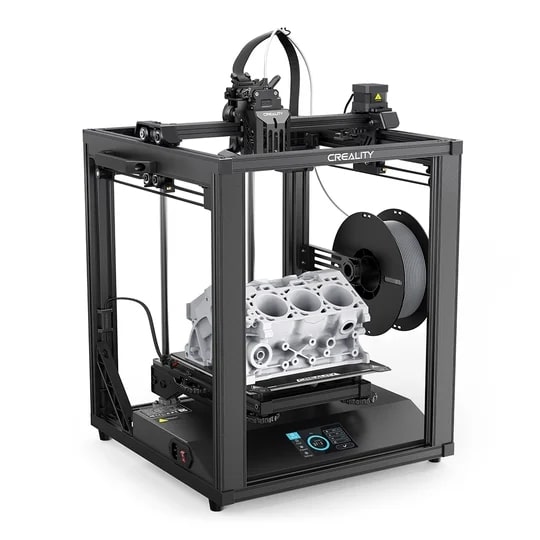 Creality Ender 5 S1 3D Printer
Option/Type

Please select product attributes before purchasing~~
Ship to
It is expected to arrive within and will cost
£
GBP
to ship
This item can't be shipped to this Country/Region
Bundles
${ meal.bage }
${ meal.title }
${ meal.skus }
${ sku.name }:
${ skuVal }
People who bought this item also bought
【250mm/s High-speed Printing Ender】: The Official Creality Ender 5 s1 3D Printers Refine motion system with a standalone motor at each X/Y/Z axis for up to 2000mm/s² acceleration, and a steel transmission shaft that connects and syncs the Y-axis belts. The 3D Printer alves the printing time and boosts efficiency.
【Clog-free Direct Extrusion at 300℃】: The "Sprite" dual-gear direct extruder of the Ender 3d printer delivers a strong 80N extrusion force. The hotend features a titanium heartbreak blocking heat creep, a corrugated heatsink for rapid cooling, and a 50mm³ large melting chamber to fully melt the filament. It can print PLA, TPU, PETG, ABS, and more, clog-freely for 1,000 hours.
【Stable Frame Underpins Quality】: An all-metal cube frame goes with the classic Cartesian structure. The stability is enhanced by thick linear shafts, extra gussets, two cantilevers, and silicone bed mounts. It ensures a 100% success rate for 1,000h printing at 250mm/s.
【Auto-leveling and Smart Sensors】: The CR Touch probe realizes fully-automatic precise 16-point bed leveling. The Z-offset can be adjusted at 0.05 accuracy with touch control. It also has a filament runout sensor and power loss recovery to factor in accidental moments. It is a tool to always count on.
【Sticky and Bendable PC Build Surface】: The PC spring steel sheet has two notches and a magnetic base for quick installation. The frosted PC surface is sticky to models. After printing, the model can be removed right away with a slight bend.
CREALITY 3D PRINTER - HIGH SPEED PRINTING

| | | | |
| --- | --- | --- | --- |
| | Ender-6 | Ender-5S1 | Ender-3V2+Sonic Pad |
| Price Range | $485 | From $569 | From $209+$159 |
| Mechanical structure | Core-XY | Stable Cube Frame | / |
| Typical Printing Speed | 60-150mm/s | 120mm/s | 60-100mm/s |
| Max Printing Speed | Max 180mm/s | Max 250mm/s | 15-30% Speed Up |
| Printing Accuracy | ±0.1 mm | ±0.1 mm | ±0.1 mm |
| Layer Height | 0.1-0.4mm | 0.05mm-0.35mm | 0.1-0.4mm |
| | | | |
| Build Volume | 250*250*400mm | 220*220*280mm | 220*220*250mm |
| Build Surface | Carborundum Glass | PC Spring Steel Sheet | Carborundum Glass |
| Leveling Mode | Manual/Option BL Touch | CR Touch Auto Leveling | / |
| Extruder Type | Bowden | Sprite Direct Extrusion Dual Gear | Bowden |
| Extruder Materials | Hard Plastic | Metal | Hard plastic |
| Rated Power | 350W | 350W | 270W |
| Nozzle Temp: | ≤260℃ | ≤300℃ | ≤260℃ |
| Heatbed Temp: | ≤110℃ | ≤110℃ | ≤110℃ |
| Powe Loss Recovery | √ | √ | √ |
| Filament Sensor | √ | √ | X |
| Display Screen | 4.3inches Color Touchscreen | 4.3inches Color Touchscreen | 4.3Inc HD Screen with Knob |
| Support Material | PLA/TPU/PLA-Wood/Carbon Fiber.. | PLA, PETG, ABS, TPU, PC, ASA, HIPS | PLA/TPU/PETG |
►YOUTUBE SHARE & DEPTH REVIEWS
Creality Ender-5 S1 Take a closer Look! | Creality Ender-5S1 with Sonic Pad Kilpper Screen - From Aurora Tech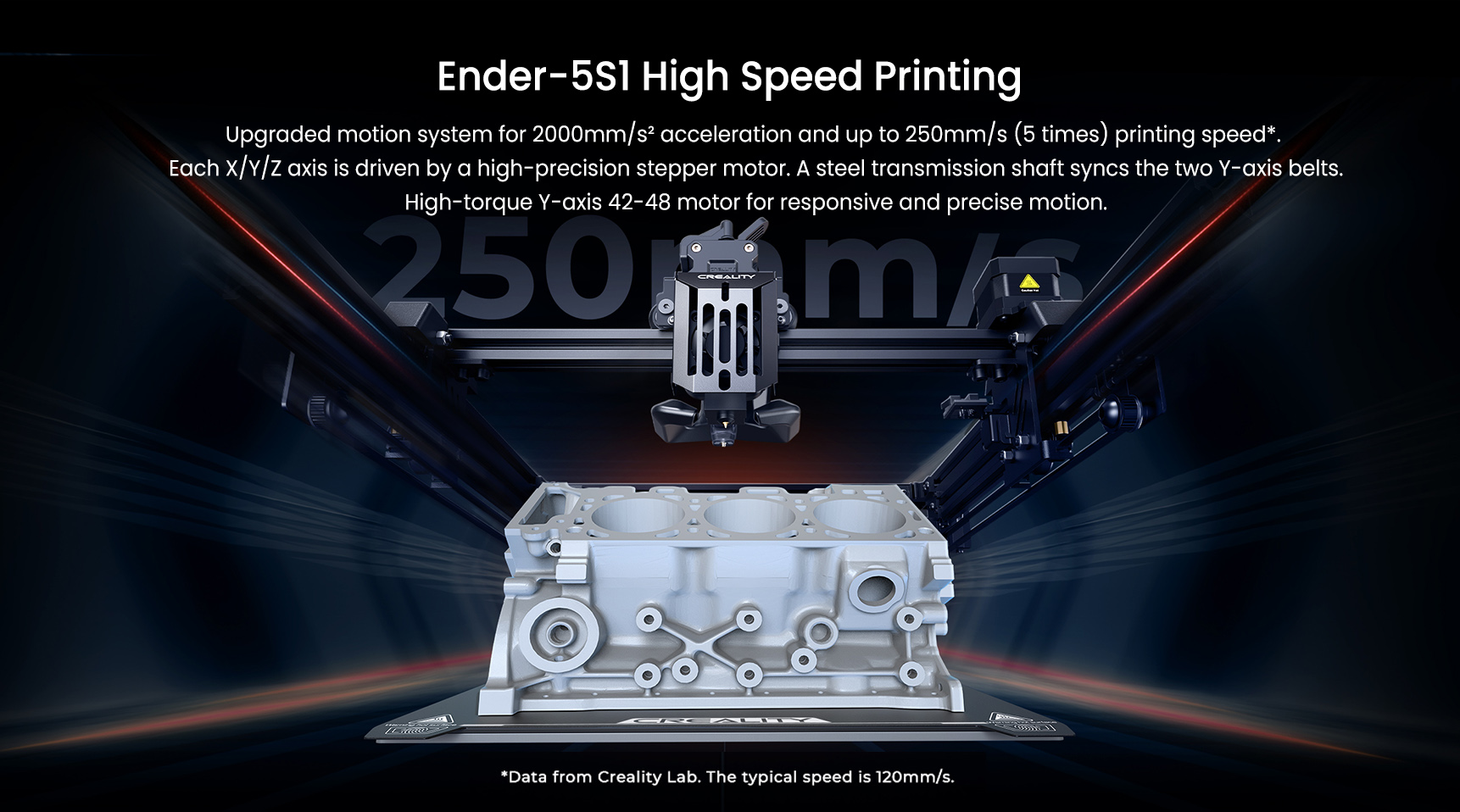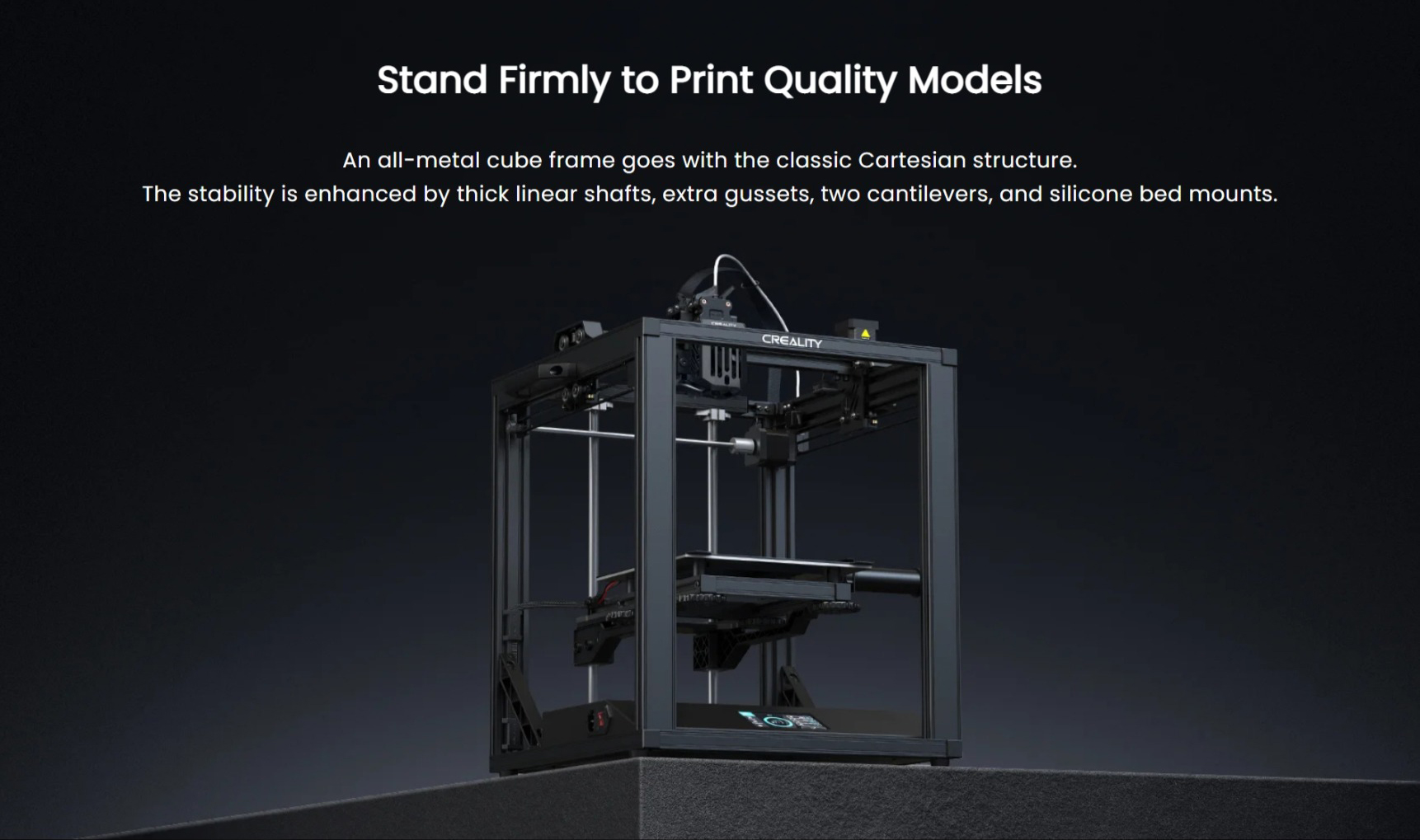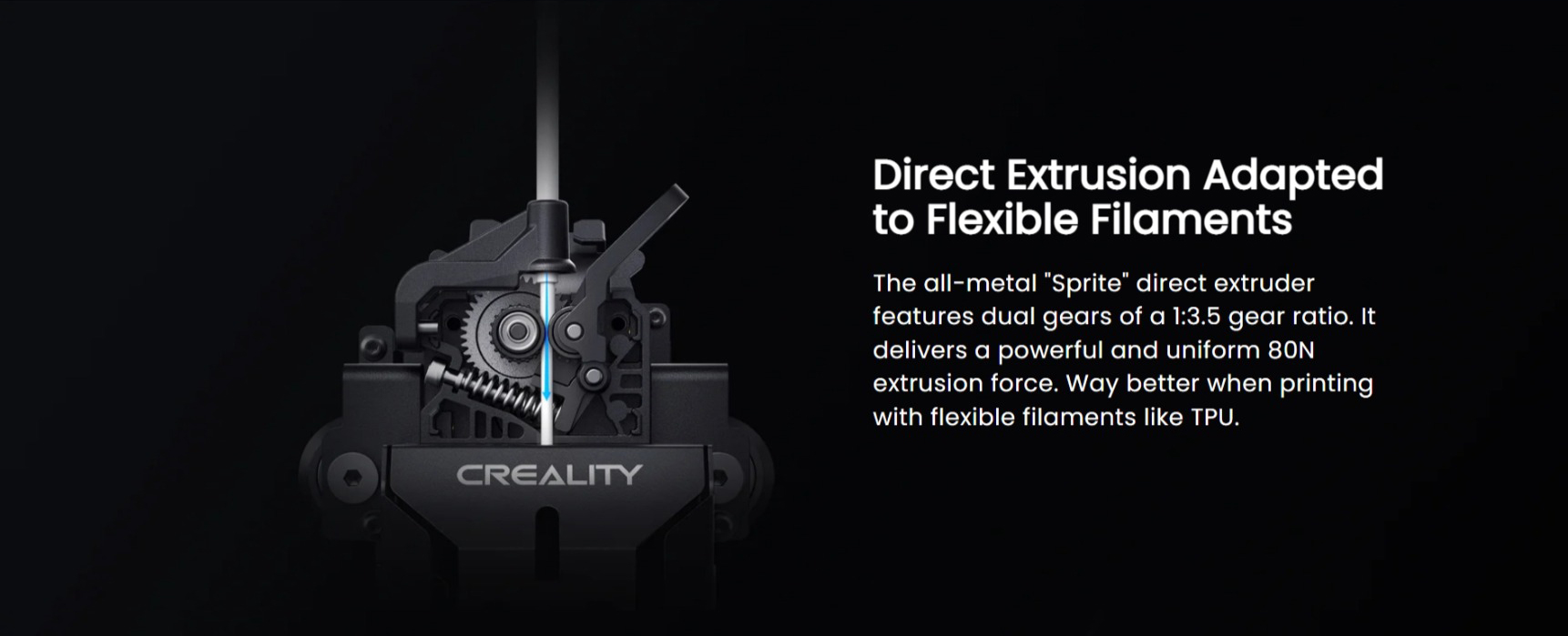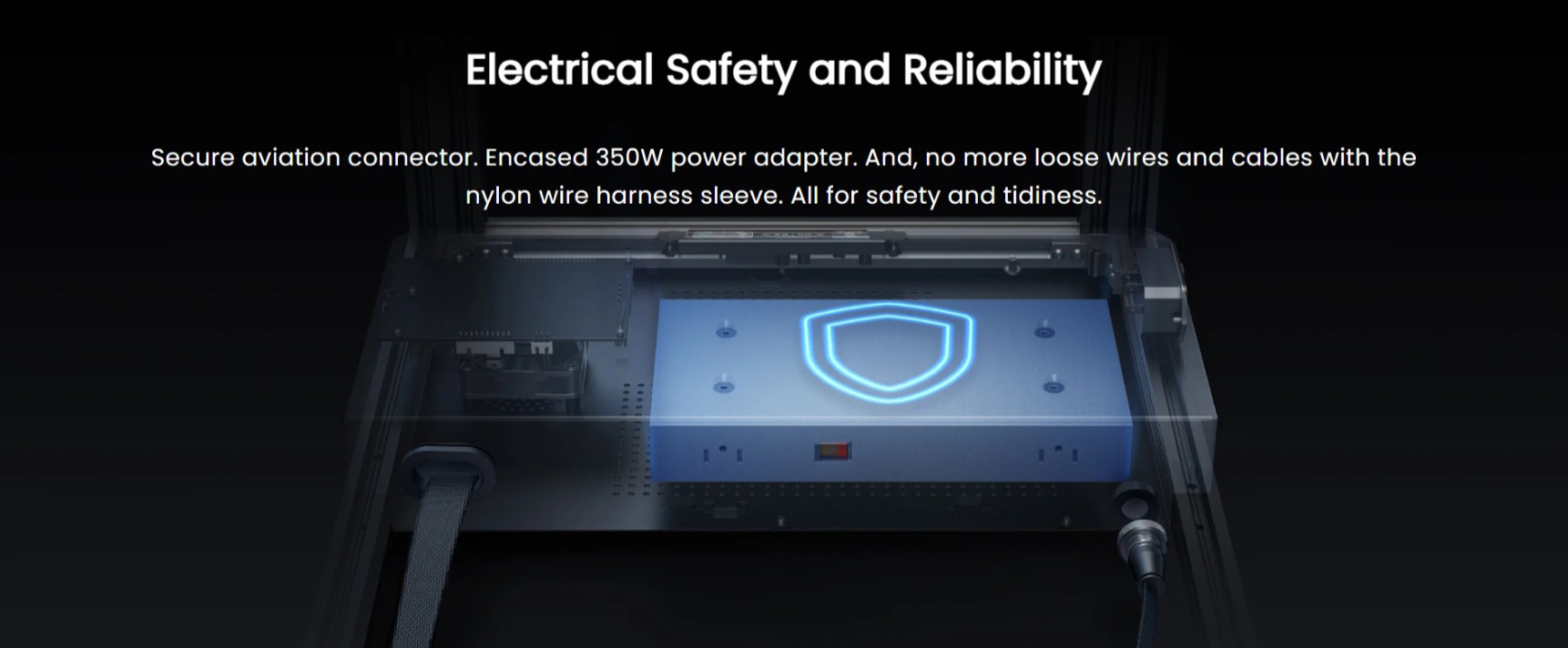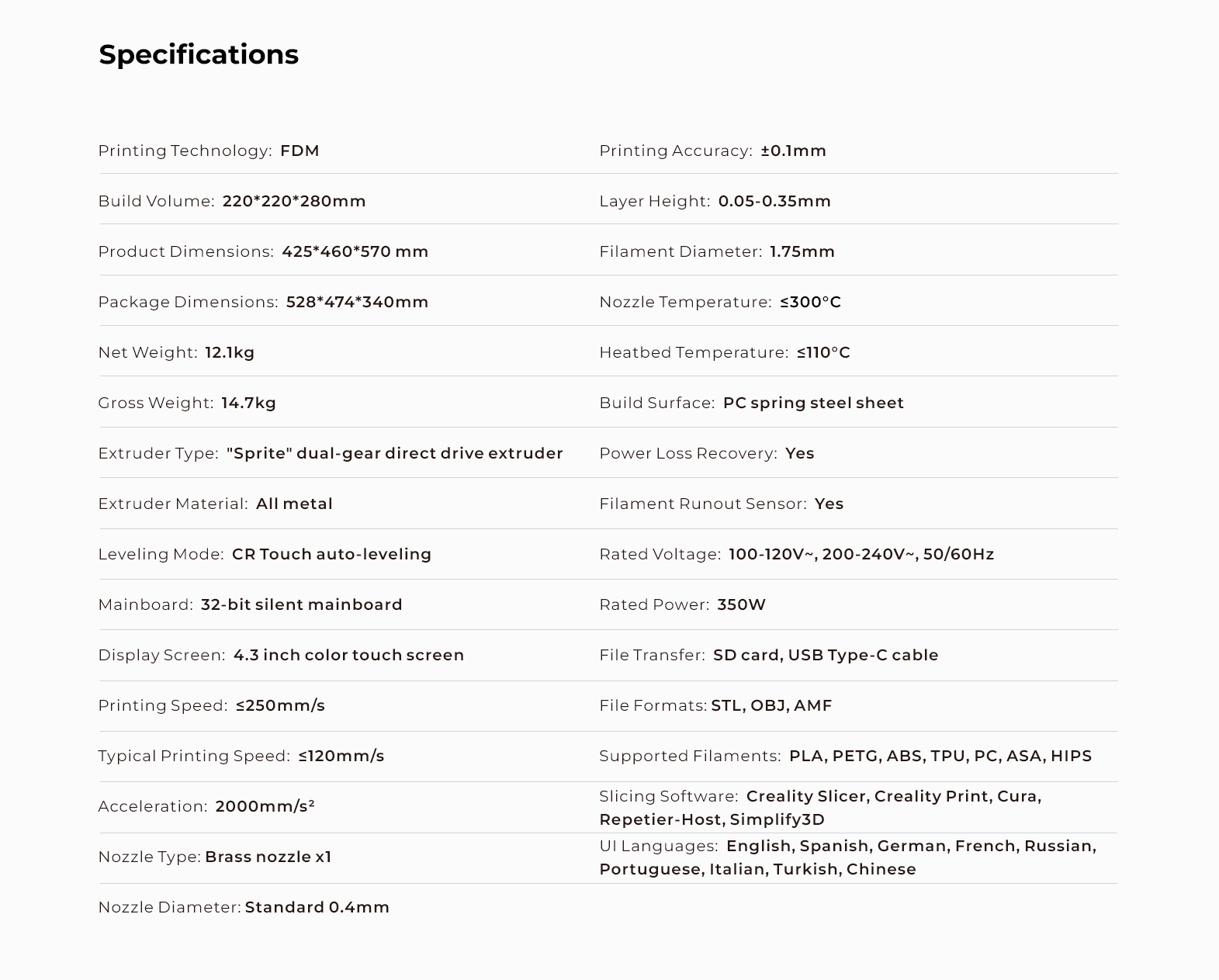 Customer Reviews
Write A Review
Ask A Question
Reviews (3)
Questions (0)